Kaspersky is known as one of the best antivirus software in the market. They have a very good detection rate compared to other antivirus, back then they offered 90-days trial, followed by 60-days and now most antivirus companies offer nothing more than 30-days trial.
🤣😍😂 Download FREE Norton 360, Antivirus, and Internet Security 2023 30 Days Trial
Anyway, the way to work around using a full version antivirus software without paying a single cent is to install 30-days trial from Norton, once it expires, move on to Kaspersky 30-days and when it expires, move on to another 30-days free trial such as Avira, Avast, Panda or Bitdefender.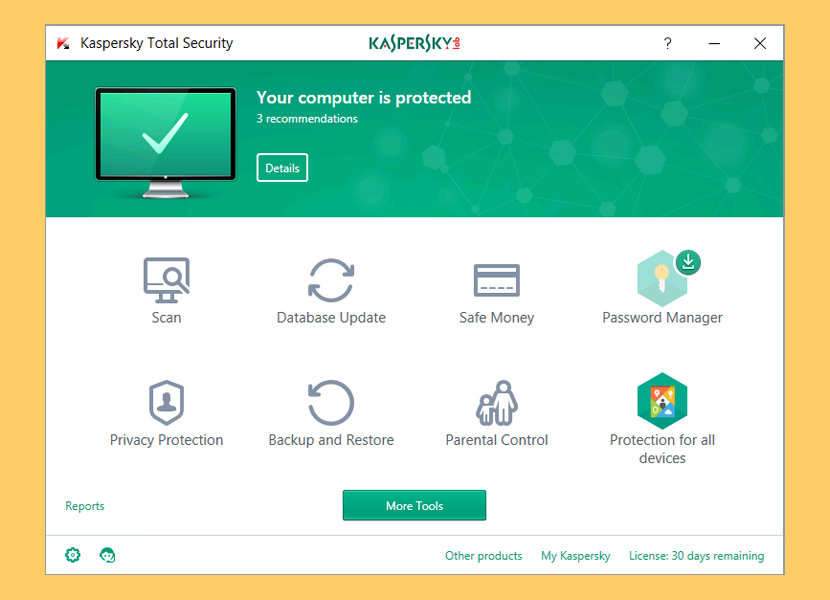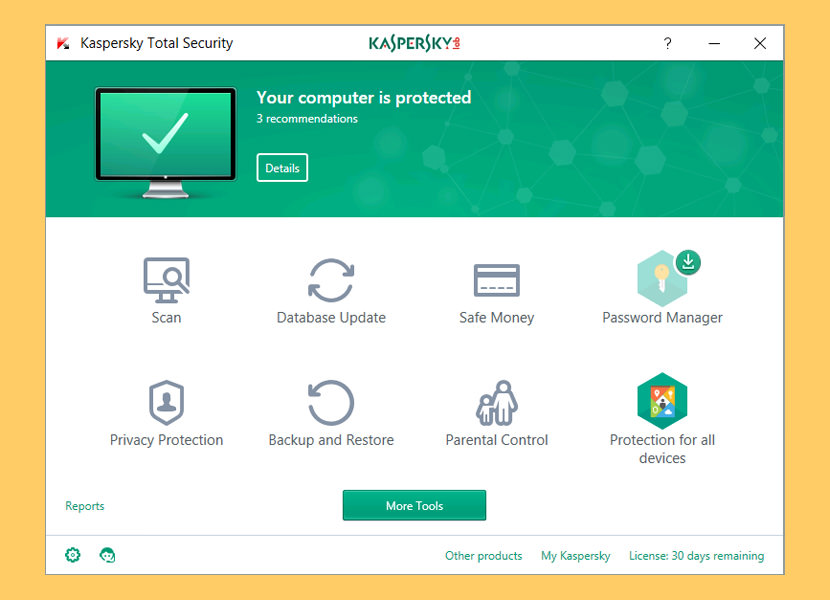 With all their apps and devices – plus all the websites they visit – it takes a lot to protect your family from hackers, attackers and ransomware. They help you to protect all your family – on all their devices – so they can shop, surf, socialize & stream more safely. Kaspersky Total Security delivers everything you need to protect your PC – your financial transactions, digital identity, documents, photos, music, & passwords – against the latest malware and Internet threats.
Unique Safe Money – helps to secure your financial transactions & data
Advanced Password Manager* – adds further protection for your digital identity
FREE online backup – lets you restore your data to any PC, via the Internet
Innovative keyboard security – maintains the privacy of sensitive information
Low impact on resources – helps preserve your PC's performance
Enhanced protection – encrypts & stores your most precious files
Simplified security – lets you manage protection for multiple PCs… from one PC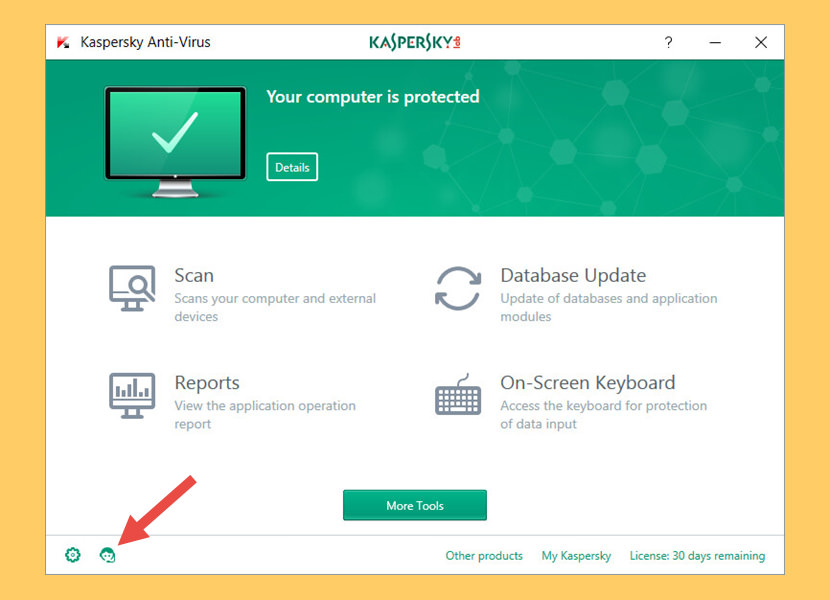 Kaspersky Anti-Virus is the backbone of your PC's antivirus security system, delivering essential, real-time virus protection from the latest malware. With so much of your life stored on your PC, it's important that you do all you can to protect it. Kaspersky Anti-Virus is the smarter way to protect everything on your PC… to help keep you safe from viruses, spyware & Trojans – and help stop ransomware locking up all your files.
Real-time protection against computer viruses, spyware, Trojans, rootkits, and more
Fast and efficient PC performance
Rapid reaction to new and emerging threats
Instant safety checks on files, applications and websites
Rollback of harmful malware activity
Kaspersky Internet Security delivers premium PC protection from all Internet threats, and ensures the security of your identity and financial data while online banking and shopping — all without slowing down your PC. Hackers & attackers are always on the prowl.
So, when you connect – we protect… helping you to defend your digital life against a whole host of digital dangers. You can surf, socialize & shop – on PC, Mac & mobile – while Kaspersky Internet Security helps protect you from infections, ransomware, phishing & identity theft.
Guards against attacks, ransomware & more
Real-time protection against all online threats
Detects new, emerging and unknown threats
Secures online banking and shopping
Safeguards your digital identity and privacy
Hassle-free protection with maximum PC performance
Conclusion
I have tried Kaspersky antivirus software twice (bought them with my own money), twice is not a long time but I can speak of the overall performance based on my experience. Based on my understanding, Kaspersky is one of the top antivirus software in the market, and Kaspersky Internet Security is one of their top sellers. Kaspersky is a good antivirus, value for money and light on the system.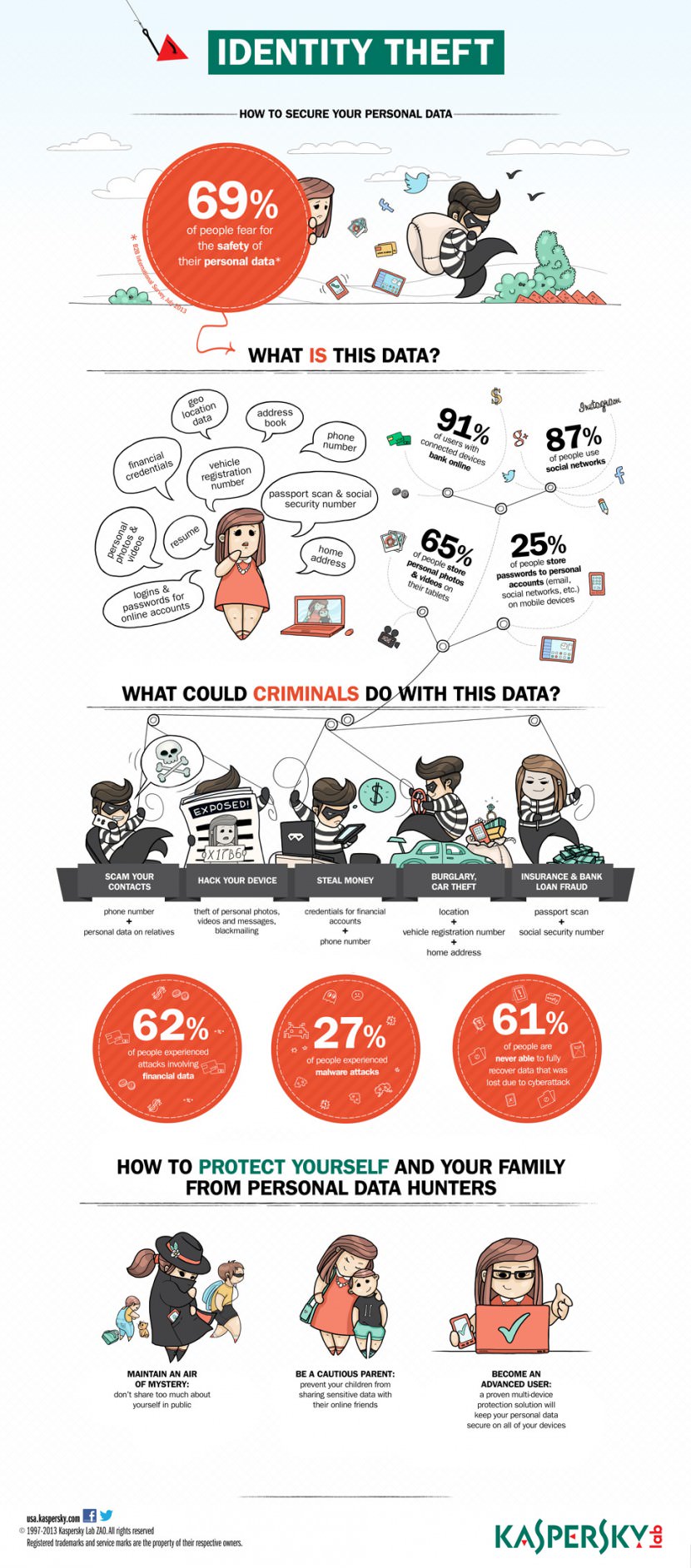 Please Respect Original Software, Avoid Cracked Antivirus From Torrent
For those with financial means, please support original software and avoid downloading crack files from torrent, they are more often than not infected with malware as these hackers know the very reason you are downloading an antivirus is because your computer is not protected. These 'free' antivirus crack files from torrent are conventionally infected with ransomware, sometimes cryptocurrency miners or trojans.
Always support the original software if you have the financial capabilities, especially for small to medium business owners.
There are plenty of free antivirus by some of the best and top security companies, and they don't require you to pay for the product's activation code or serial number. The free version may lack some core features, but it is still a better bet over pirated copies.