Undeniably, the best antivirus is by Symantec Norton, their consumer version – Norton security provides great security across 5 devices (free for 30 days trial) is ideal for families with many devices. With complete device protection, that's compatible with either PC, Mac, Android or iOS devices, you can stay safe online no matter where you are or whatever device you are using.
Related 2021 Article ➤ Download Norton AntiVirus Basic 2020 With Ransomware Protection
Norton Security is equipped with online privacy protection, your identity protection for web browser, sensitive information like passwords and online banking transactions are safeguarded while using any free public wifi hotspot.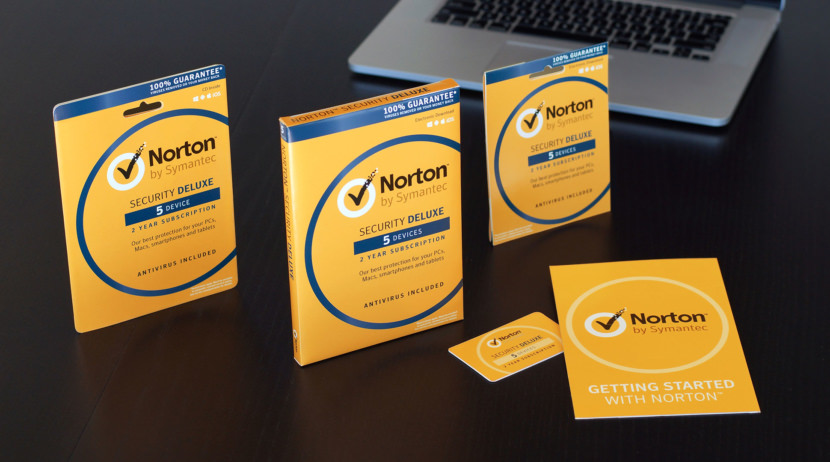 For those in the dark, Symantec revamped their entire security lineup 3 years ago. Norton Security is the combination of Norton 360 + Norton Antivirus + Norton Internet Security. The best part is, with 1 License Key, you protects your PC, Mac, Android and iOS devices with a single protection plan. To get free 30 days subscription to this security suite, download the installer from here .
Norton Security for One Device (Standard) – 1 PC or Mac
Norton Security (Deluxe) – 5 PCs, macOS, smartphones or tablets.
Norton Security with Backup (Premium) – 10 PCs, Macs, smartphones or tablets
Just like all previous version, installation is simple and quick. The best part is, it runs quietly on the background. Below are the product links for the current line of Norton products. Install the software, after launching the security suite, first create a Norton account and update the definitions, restart your PC.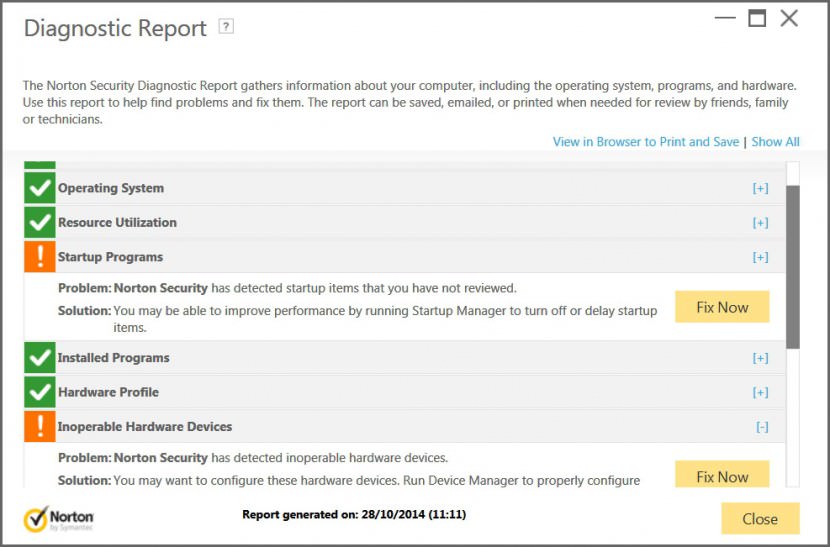 Three reasons why you will need an antivirus on both PC and Mac.
Safeguards you against viruses, spyware, malware and other online attacks
Provides more than just antivirus by protecting your identity and online transactions
Provides an additional layer of protection from ransomware by backing up your PC files in the cloud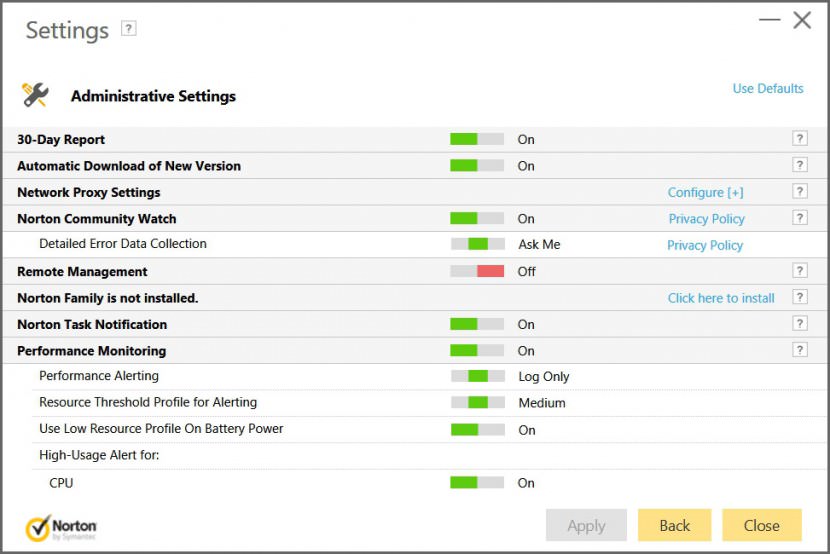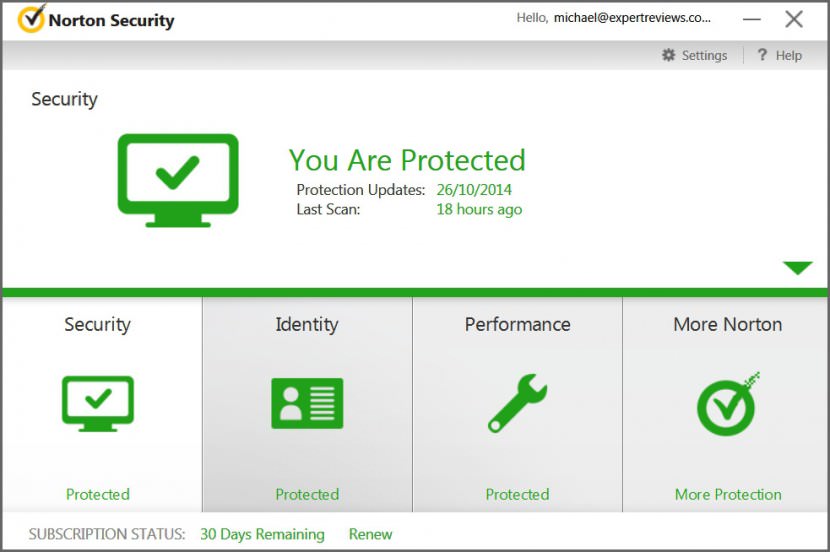 Rock-solid Norton protection for all the devices you use
Specialized security for each of your devices
Peace of mind thanks to privacy protection
Flexible protection to grow with your needs
Guaranteed protection
If the download link above expires, there is still the free 30-day trial of Norton Security Deluxe [ 100% Original – No Serial or License Key Required For Activation ] – complete antivirus and malware protection.
Why Norton? Norton vs McAfee vs Kaspersky vs etc
I've purchased genuine copies of Norton, and most probably will continue to do so in the foreseeable future. Reason being that Norton doesn't hog my computer's resources when I am gaming or working, it has the ability to detect and stop many types of malwares, even those sneaky toolbars that comes bundled with freeware.
My brand new Dell comes pre-installed with McAfee, I am truly disappointing with McAfee. Not only it fails to stop a freeware from installing a toolbar, it failed to stop the freeware from hijacking my browser's homepage. Kaspersky is somewhat better but I still find Norton the best, since this is not a paid review and I've purchased Norton with my own money, you can take my word for it when I say Norton is the best Antivirus.
Do I Need Antivirus for my Android Smartphone?
Yes, you need an antivirus if you're downloading and installing apps outside of Google Play. The latest trend is Madware, and Android is their favorite target because Android's market is huge and Android user have the liberty to download and install 3rd party apps. Unlike Apple's iOS and Microsoft Store, there is no possible way of installing 3rd party apps unless you root the smartphone, which most people don't.

How To Renew Your Norton Product By Entering Key or Code
This video will show you how to renew your Norton subscription using a product key or code that you have already purchased. By renewing your subscription: All your Norton services stay updated and your devices are protected against the constantly evolving array of online threats.
Cracked Antivirus 'Files' From Torrent Are Infected With Malwares
Think about it, what is the best way to infect your Windows computer with malware? By providing cracked version of an antivirus via torrent. The reason is simple, you are downloading an antivirus is because your computer is not protected. Without protection, you have no idea these 'free' antivirus files from torrent are conventionally infected with ransomware, sometimes cryptocurrency miners or trojan.
Always support the original software if you have the financial means, especially for small business owners. Just because it is easy to re-create something digitally doesn't mean the programmers behind the original software works for free and have no family to support.
Why take the risk when there are so many free antivirus from some of the best and biggest antivirus companies in the market such as AVG, Avira, Avast and more? You are not require to pay for the product's activation code or serial number with a little bit of compromise such as the lack of some core features.