Norton AntiVirus Basic is more than just antivirus software for your PC. It seeks out and destroys spyware, malware and other online threats, warns you of identity-stealing websites, safeguards your online transactions and catches phishing emails designed to trick you into giving up your personal and financial information.
See More ▼ Download FREE Norton Internet Security Antivirus 180 Days
Industry-leading protection at a groundbreaking price
Powered by one of the world's largest 24×7 threat monitoring networks
Defends against ransomware, viruses, spyware, malware and other online threats
Automatic "silent" updates ensure you have the latest protection
No in-product advertising pestering you to switch to a paid security solution
Seamless upgrade options to additional protection as your needs grow
Their latest technology handles corrupted critical files. Installer remediates some potential problems. Very effective malicious URL blocking, exploit blocking, and anti phishing. Good malware cleanup scores.
Remote monitoring via network map. Norton Antivirus basic will not have Norton smart firewall protection which is included in Norton Security Standard product. As the name implies, it is just a basic Antivirus, no different from the free version offered by AVG, Avast, Kaspersky and more.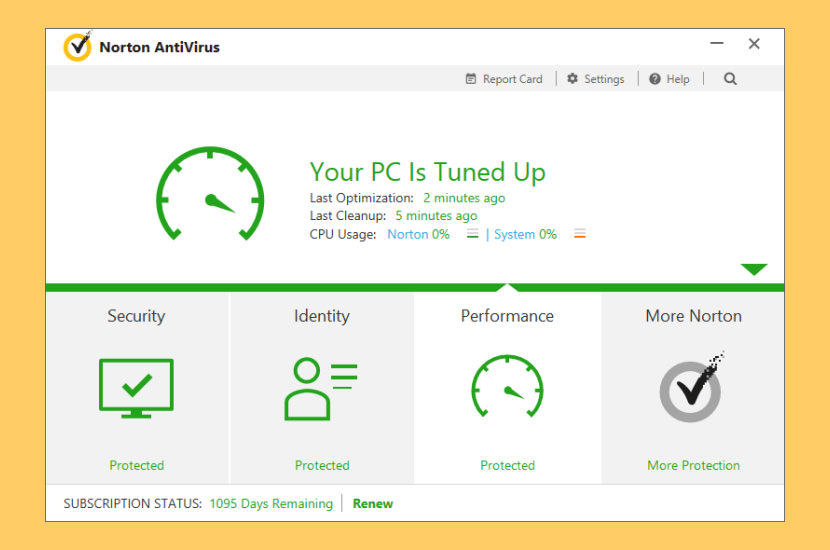 One of the reasons why I prefer Norton over other security software is their ability to deliver clear threats and performance. In short, it gives you greater insight into downloaded applications and files by telling you where they came from, if they can be trusted, and how they may impact your PC's resources and performance. Download Norton AntiVirus Basic – Limited Trial. [ No Product Key or Serial License Required ]
Key Features of Norton Antivirus Basic
Actively Protects Against Viruses, Spam, Identity Theft, and Social Media Dangers
Insight identifies which files and applications are safe and which are dangerous, using the combined feedback of more than 175 million Norton users.
Norton Community Watch tracks virtually every file on the Internet for comprehensive global threat monitoring.
SONAR Behavioral Protection detects signs that a file is dangerous to proactively protect you from never-before-seen threats.
Download Insight and IP Address Insight prevents you from downloading files from websites that have a low reputation score within the Norton user community.
Live 24×7 Threat Monitoring is backed by a network of Norton users who serve as your own personal Neighborhood Watch group.
Scam Insight reviews a website's reputation and lets you know if it's safe to enter your personal information.
Anti-Phishing Technology blocks fraudulent "phishing" sites set up to steal your personal information.
Identity Safe remembers, secures, and automatically enters your usernames and passwords for you, so they can't be lost or stolen.
Safe Web tells you if a website is unsafe before you visit it and it's too late.
Safe Web for Facebook scans your Facebook wall and news feed for URLs containing security threats such as phishing sites, malicious downloads, and links to unsafe external sites.
Network mapping and monitoring shows all the devices connected to your home network, so you can spot uninvited guests using your wireless connection and/or eavesdropping on you.
Always up-to-date product automatically downloads and installs important product and feature updates when you're not using your computer.
Norton Pulse updates virus definitions every 5 to 15 minutes without disrupting your work or play.
Insight + Optimized File Copy identifies safe files and only scans unknown files.
Built-in Intelligence maximizes battery life by putting off non-critical activities until you are plugged in and out of full-screen mode.
Norton Management enables easy single-password access to all Norton cloud-based applications and Web properties—to update, renew, fix, or install Norton. Includes Norton Management, Norton Anti-Theft, Norton Family, and Identity Safe.
Windows 10 Compatibility touch-friendly support works equally great in keyboard and mouse environments.
Live 24×7 Support gets you access to help online or by phone.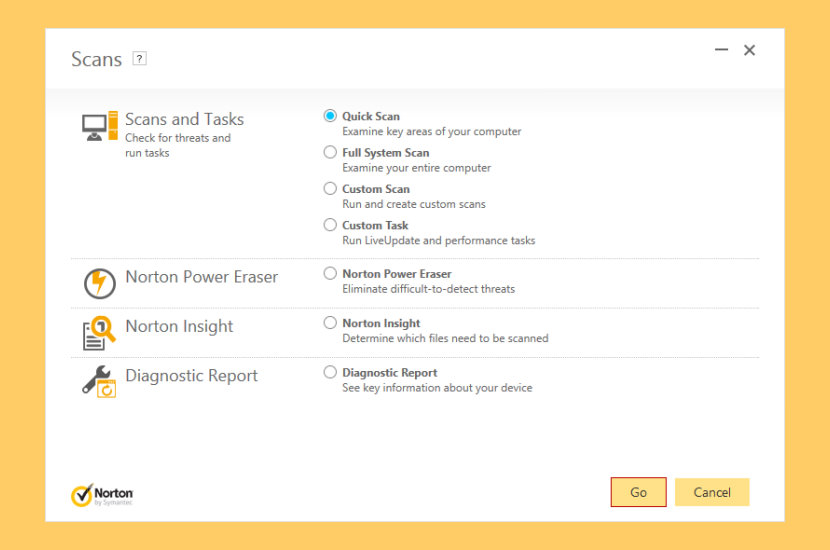 Symantec – Norton "She Said Daddy"
This film is a part of Symantec Norton's campaign in Japan encouraging people to protect their digital assets. Courtesy of Beacon Tokyo / Leo Burnett Japan.
What is Mal-ware? Stay Ahead of the Threats!
Did you know that a virus is malware? Do you know how malware can infect your computer? Symantec Website Security's Mal-Aware Infographic reveals some of the most important facts about malware and gives internet users crucial information about staying secure online.

Cracked Antivirus 'Files' From Torrent Are Infected With Malwares
Think about it, what is the best way to infect your Windows computer with malware? By providing cracked version of an antivirus via torrent. The reason is simple, you are downloading an antivirus is because your computer is not protected. Without protection, you have no idea these 'free' antivirus files from torrent are conventionally infected with ransomware, sometimes cryptocurrency miners, Virus or trojan.
Why take the risk when there are so many free antivirus from some of the best and biggest antivirus companies in the market such as AVG, Microsoft, Panda, Comodo, Avast and more? You are not require to pay for the product's activation code or serial number with a little bit of compromise such as the lack of some core features.
Always support the original software if you can afford it, especially for small to medium business owners. Software don't magically appears, there are hardworking programmers with families and mouth to feed.