When the going gets tough, the tough gets going. In life, it is not the person that never gives up ends up winning, failure is part of life and will always be, the key to success is to pick yourself up every time you fall, not fall and cry for the rest of your life. There is an old saying, every baby came into the world crying, and not a single baby came into this world laughing or smiling. Thus, life is hard, accept it and make the best out of it, nobody owes you a living, nobody owes you success.
See More ▼ 74 Inspiring Quotes For Entrepreneur When Starting Up A Business
There are 2 types of people in this world. Givers and takers, givers give back to society, wife, husband, parents, children and more. Whereas takers take from everyone and give nothing back. Be a giver, and if you are a taker, it is time to do what is the hardest, not what is the easiest, and in life, it is the hardest that always makes the best out of you – a success.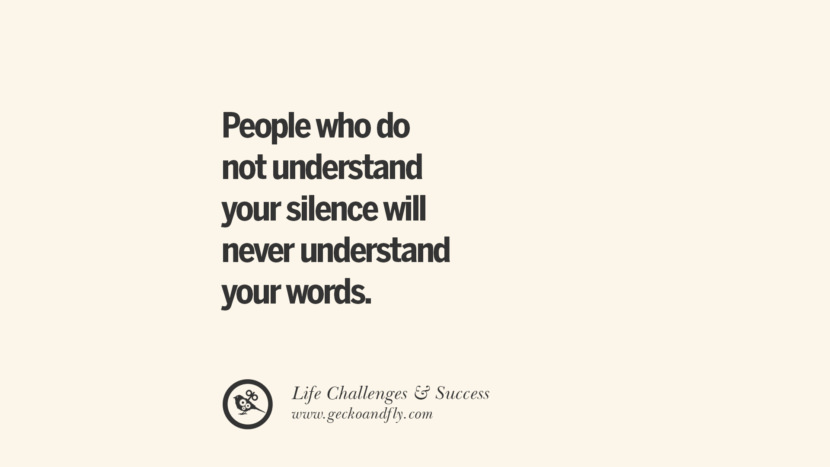 People who do not understand your silence will never understand your words.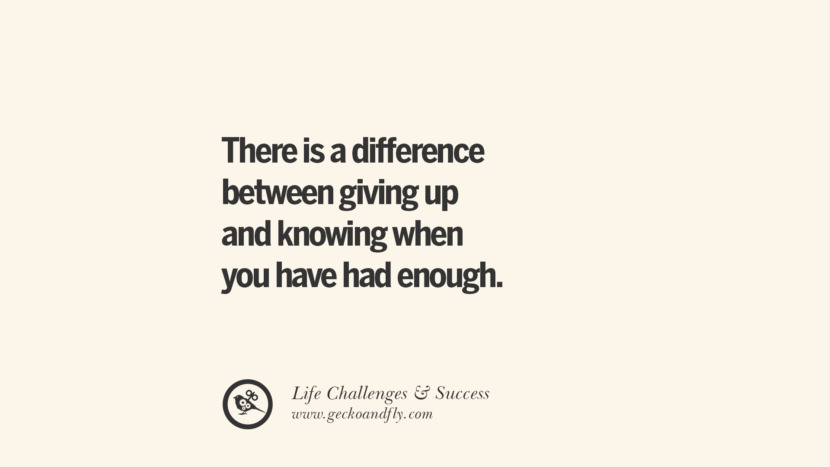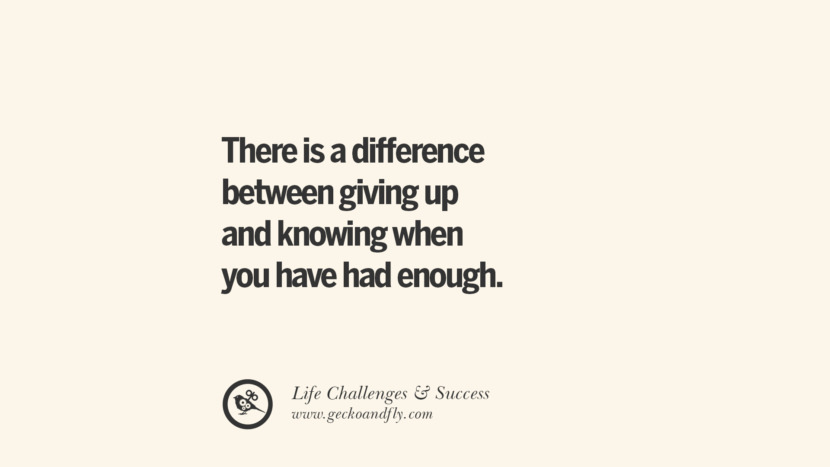 There is a difference between giving up and knowing when you have had enough.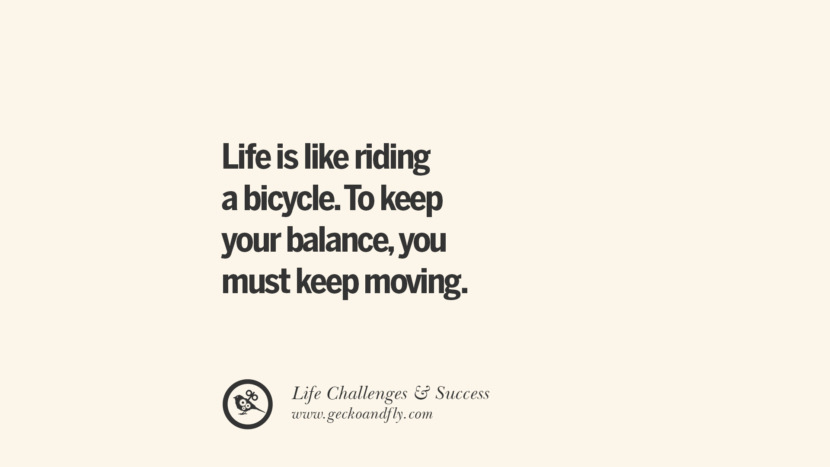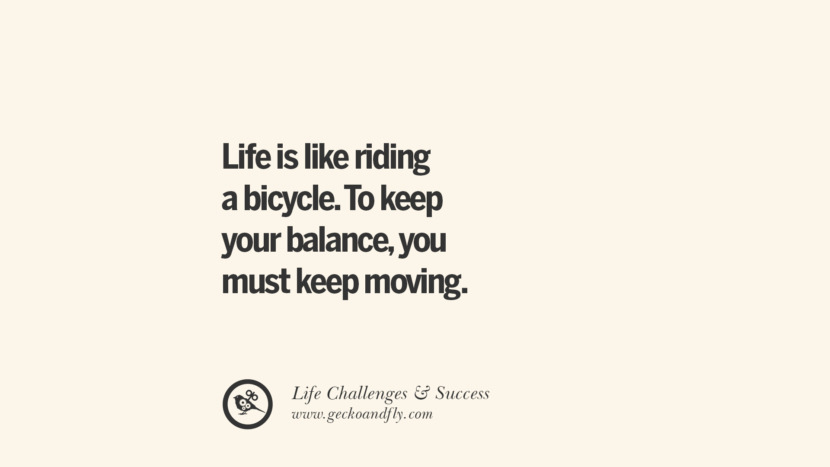 Life is like riding a bicycle. To keep your balance, you must keep moving.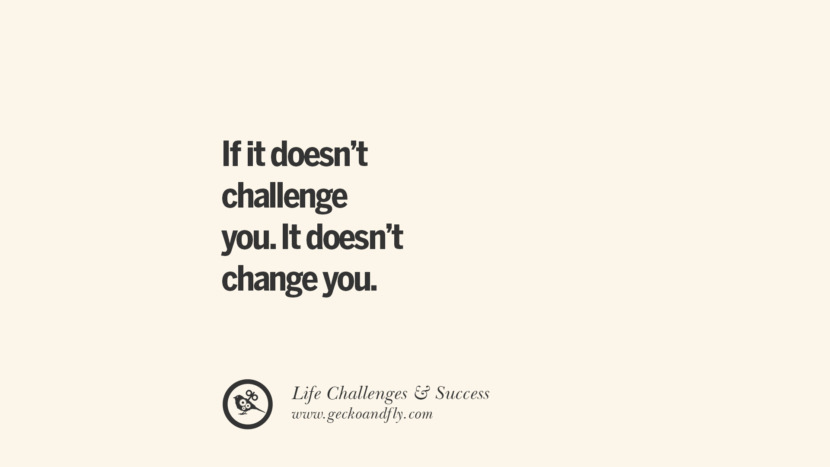 If it doesn't challenge you. It doesn't change you.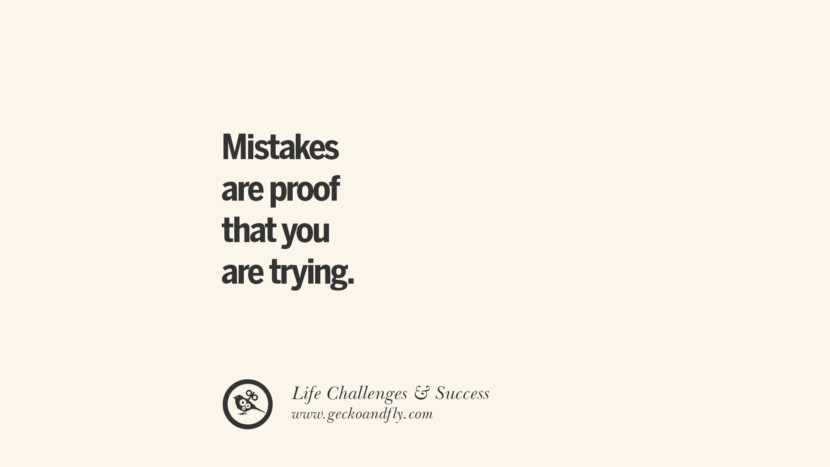 Mistakes are proof that you are trying.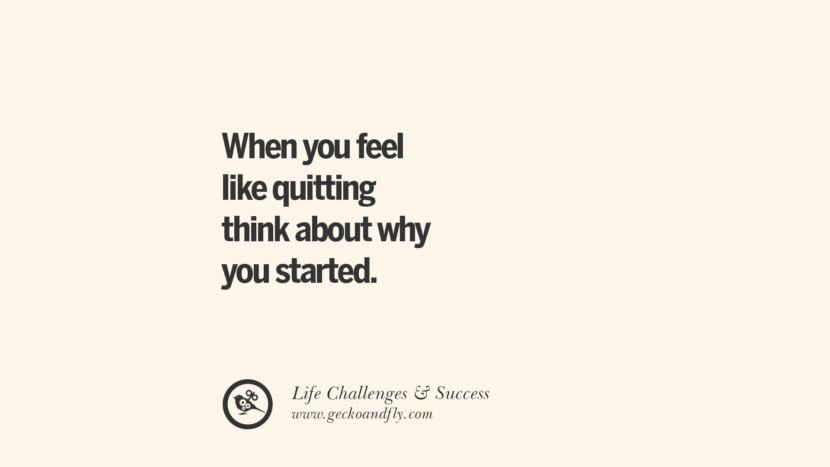 When you feel like quitting think about why you started.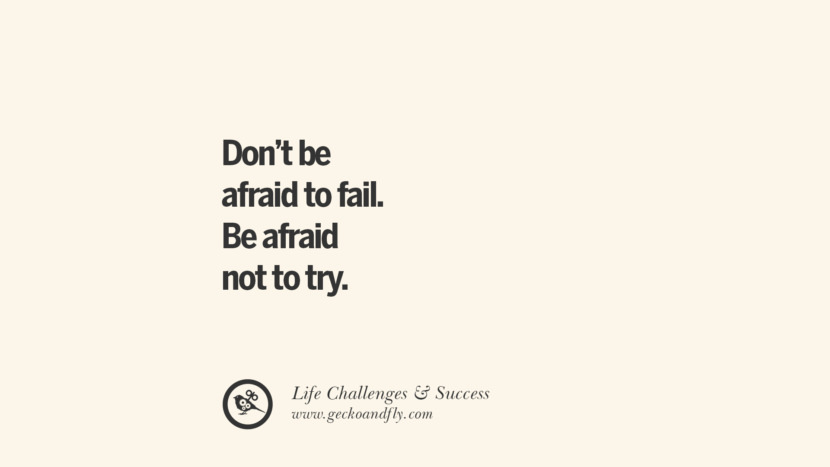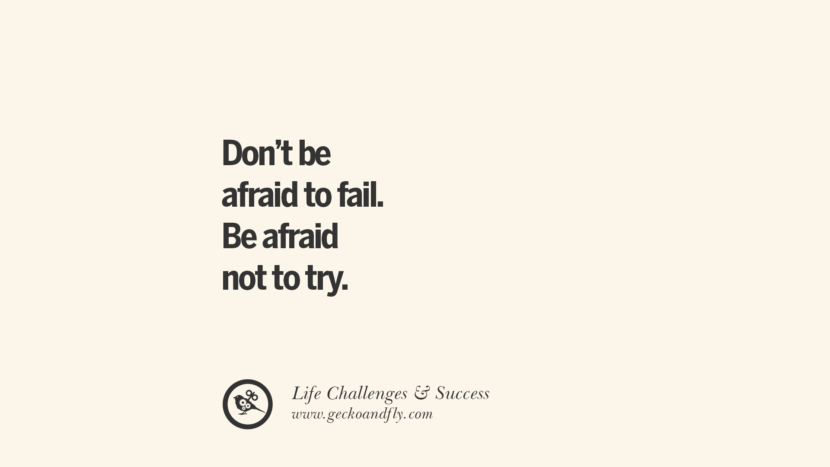 Don't be afraid to fail. Be afraid not to try.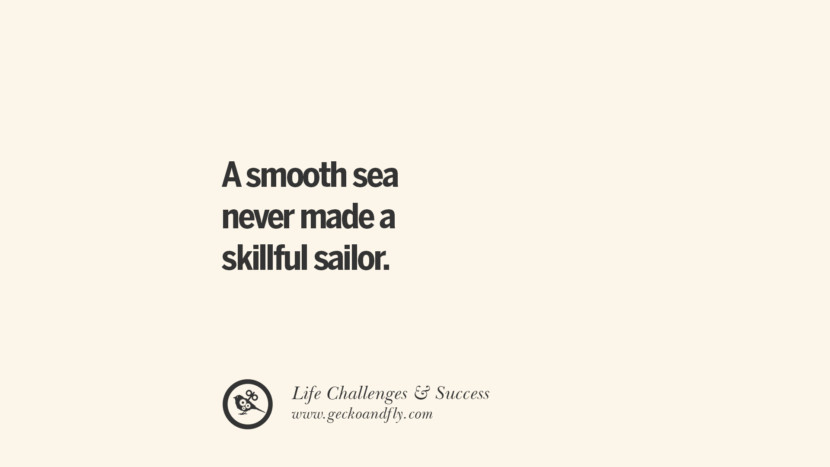 A smooth sea never made a skillful sailor.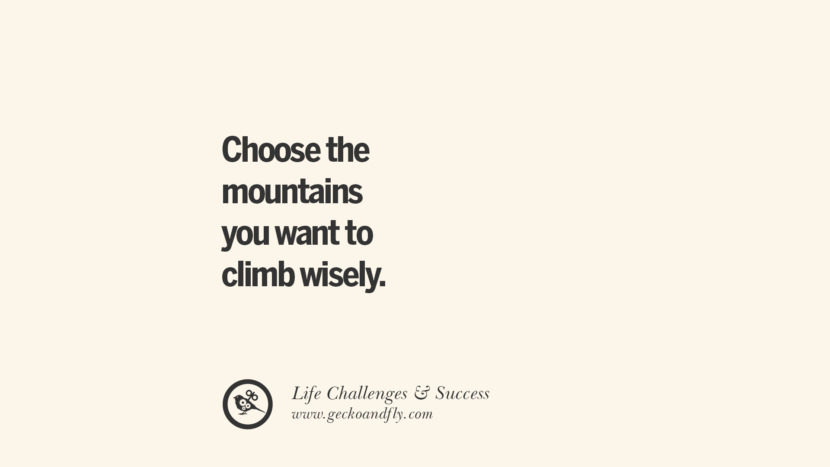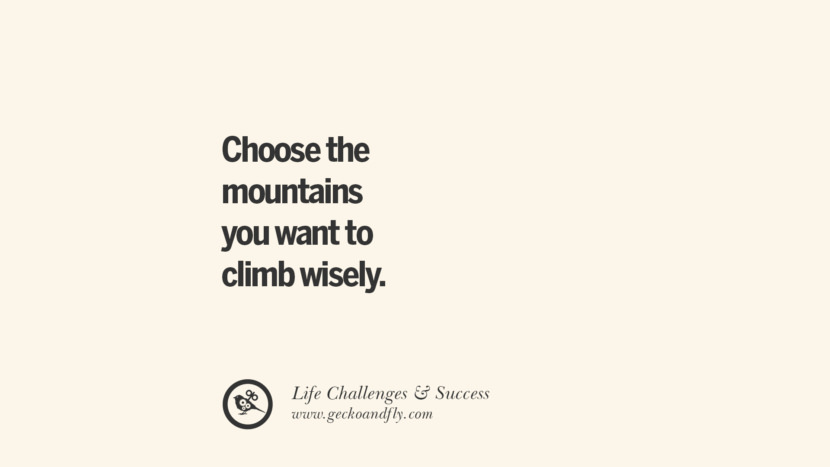 Choose the mountains you want to climb wisely.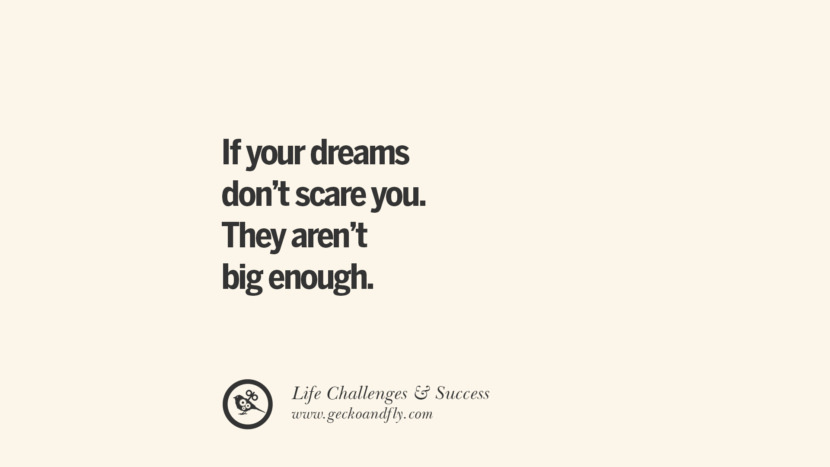 If your dreams don't scare you. They aren't big enough.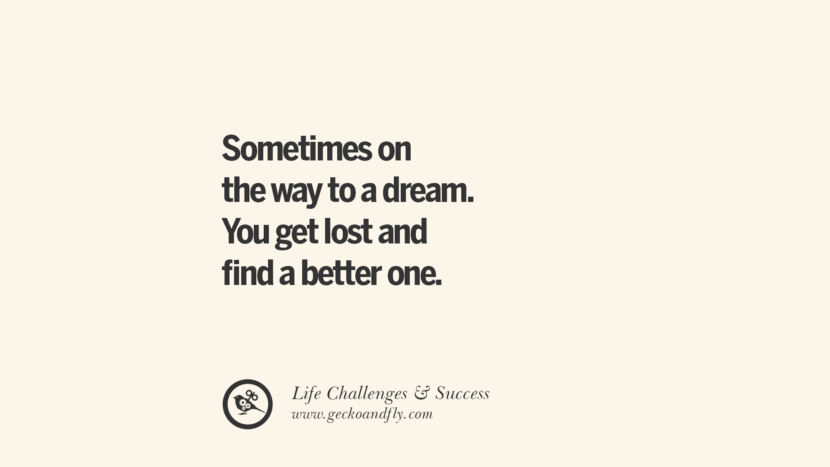 Sometimes on the way to a dream. You get lost and find a better one.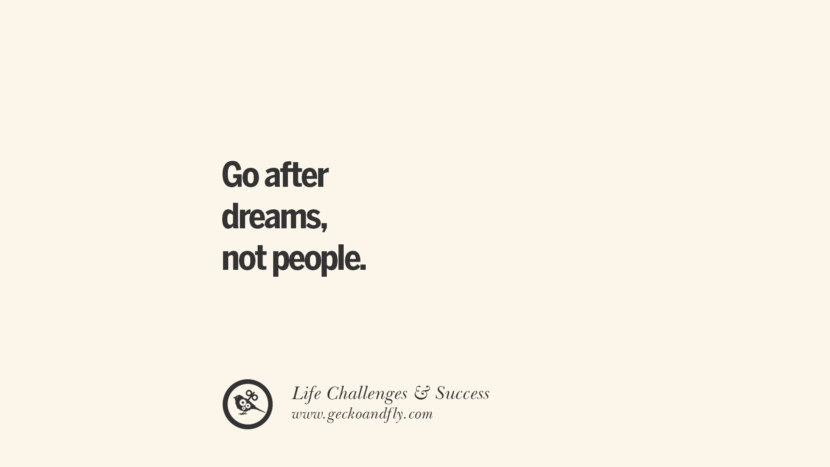 Go after dreams, not people.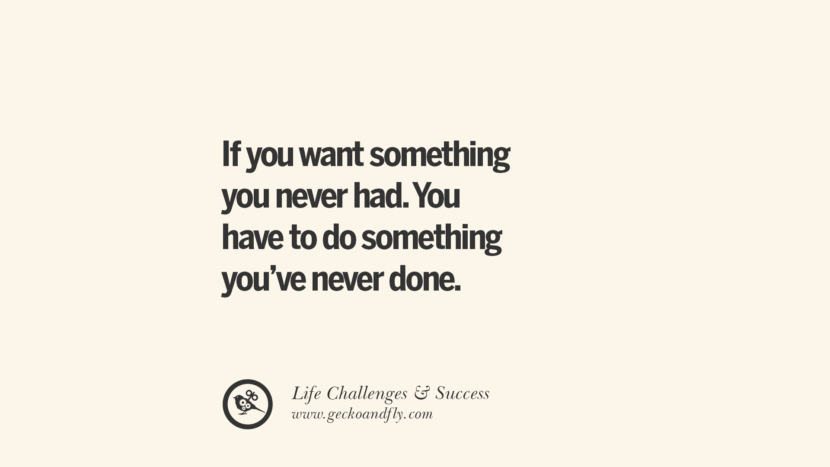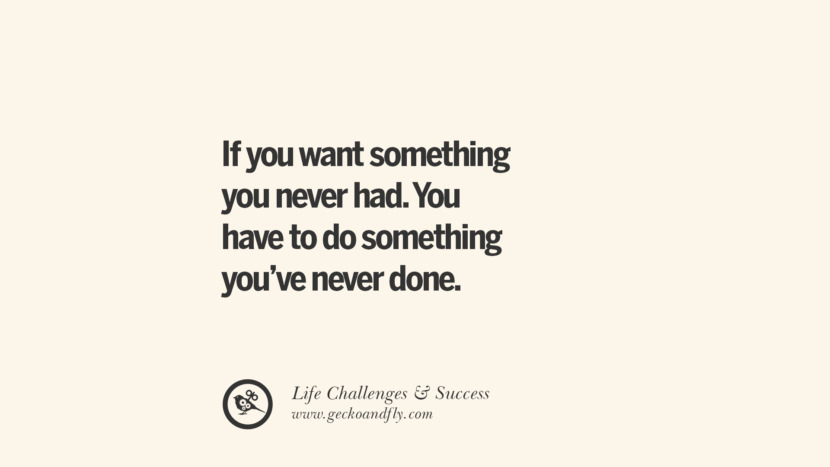 If you want something you never had. You have to do something you've never done.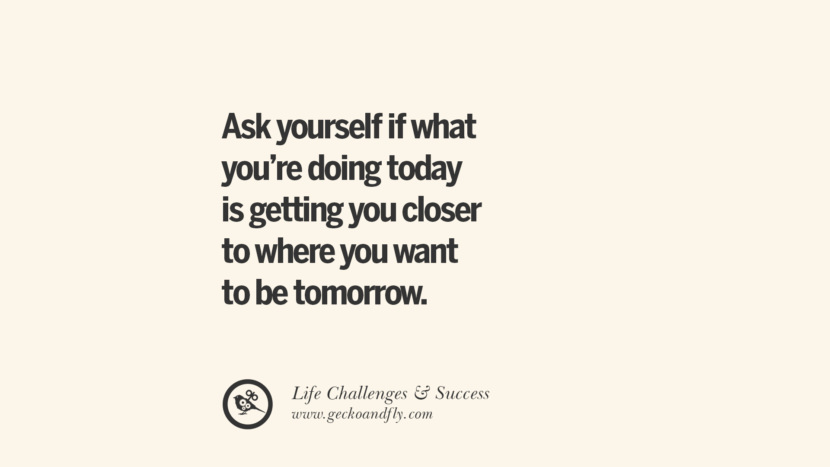 Ask yourself if what you're doing today is getting you closer to where you want to be tomorrow.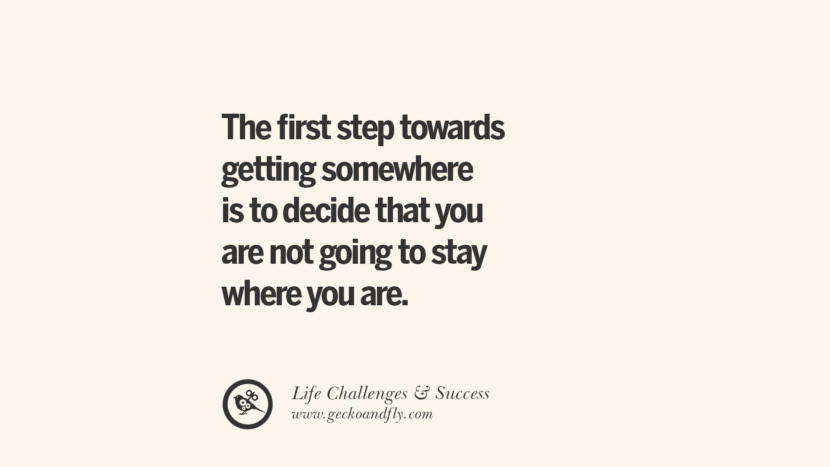 The first step towards getting somewhere is to decide that you are not going to stay where you are.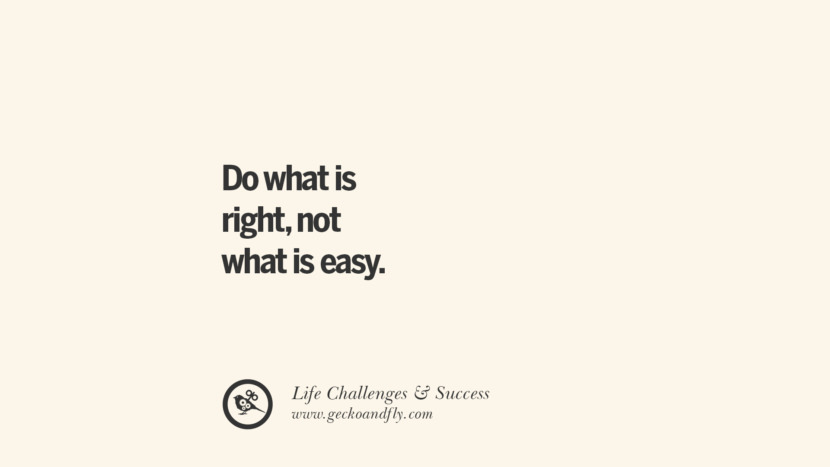 Do what is right, not what is easy.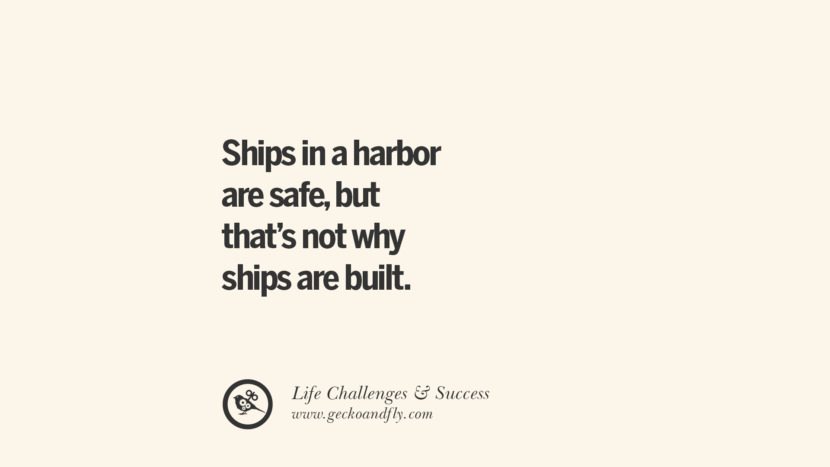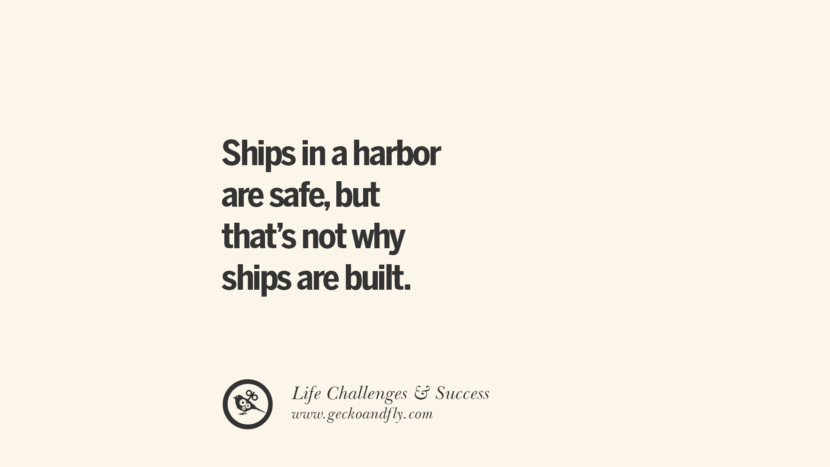 Ships in a harbor are safe, but that's not why ships are built.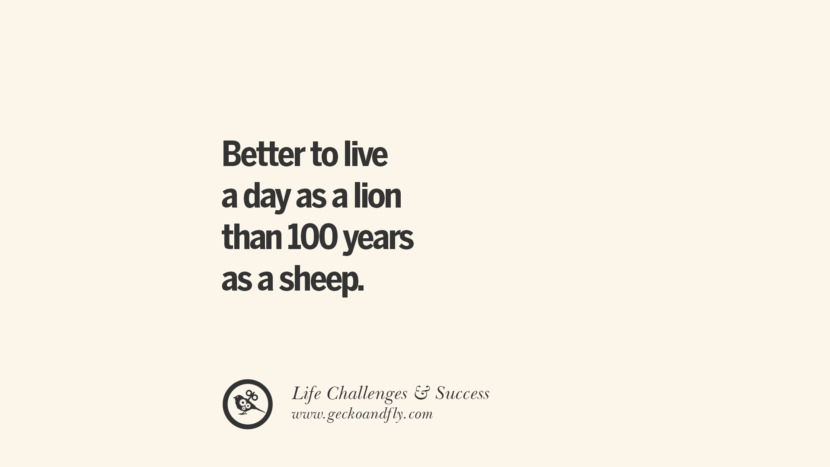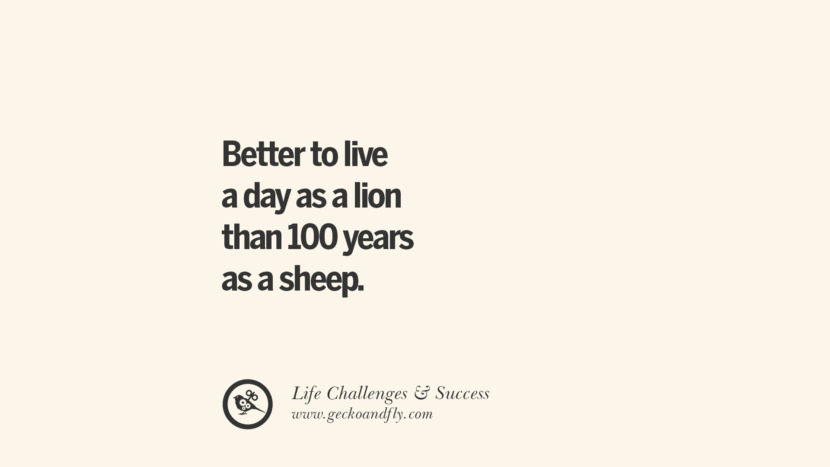 Better to live a day as a lion than 100 years as a sheep.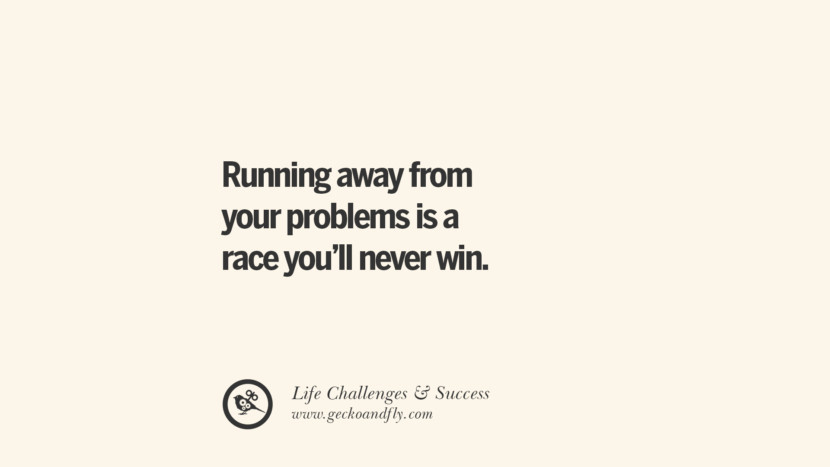 Running away from your problems is a race you'll never win.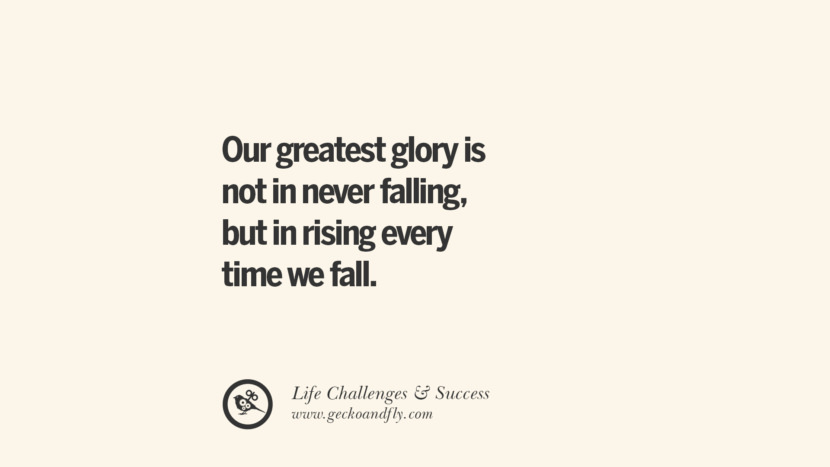 Our greatest glory is not in never falling, but in rising every time they fall.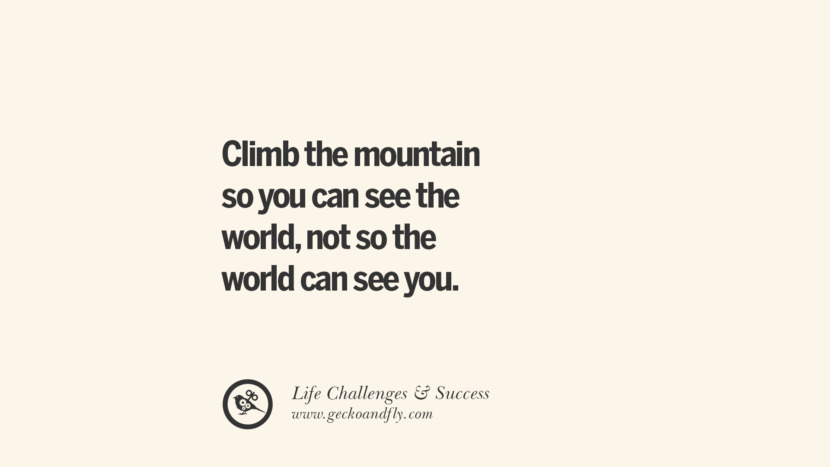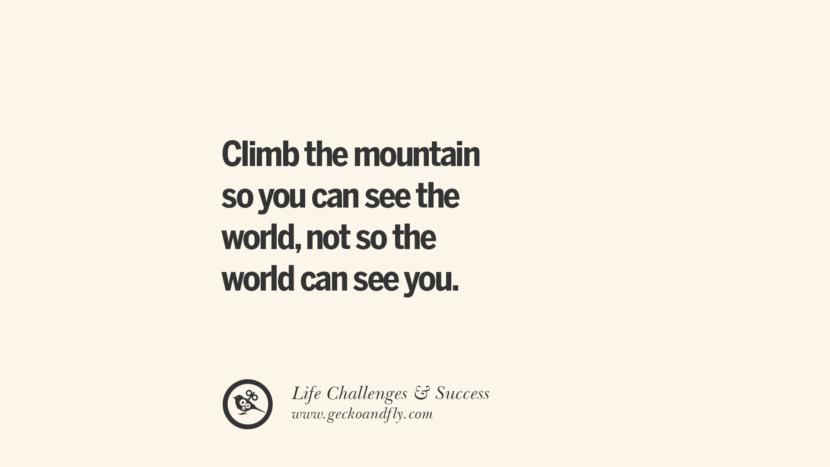 Climb the mountain so you can see the world, not so the world can see you.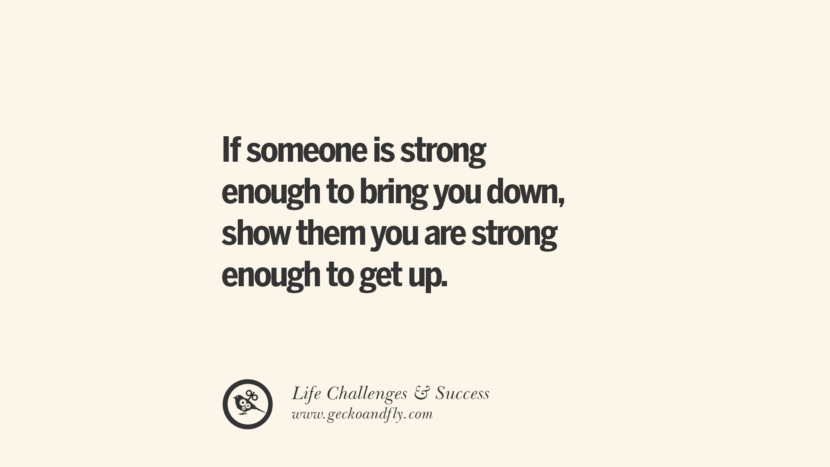 If someone is strong enough to bring you down, show them you are strong enough to get up.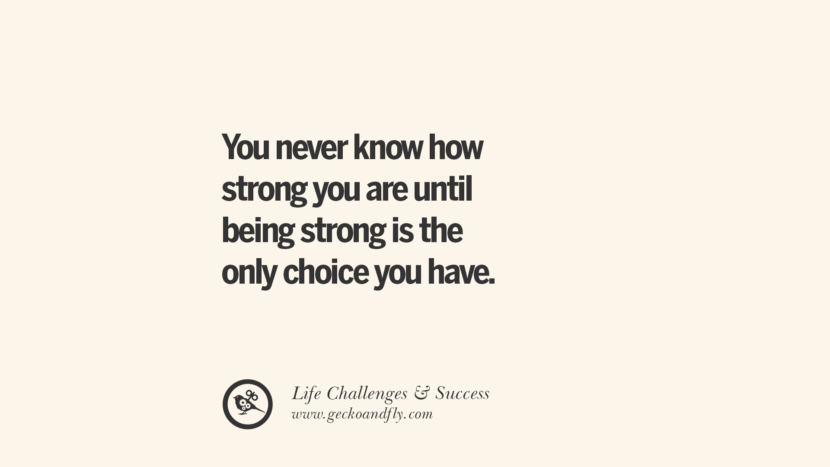 You never know how strong you are until being strong is the only choice you have.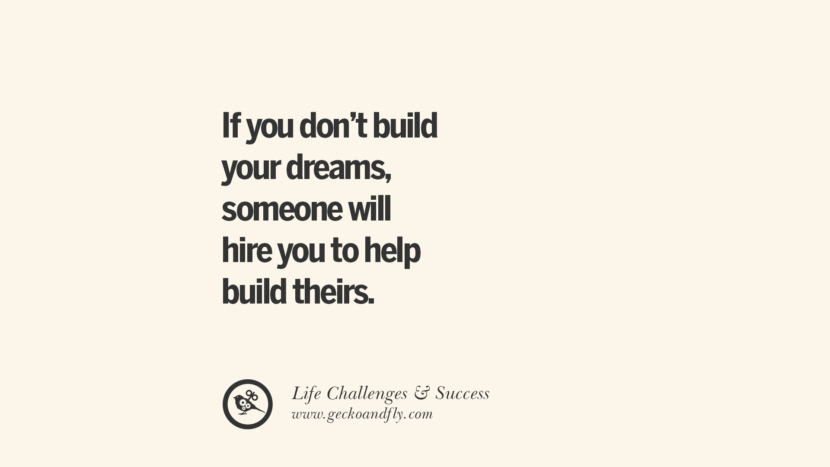 If you don't build your dreams, someone will hire you to help build theirs.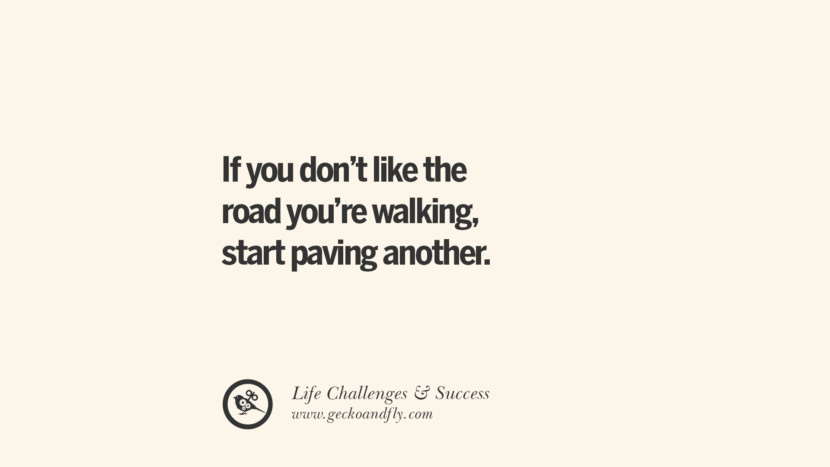 If you don't like the road you're walking, start paving another one.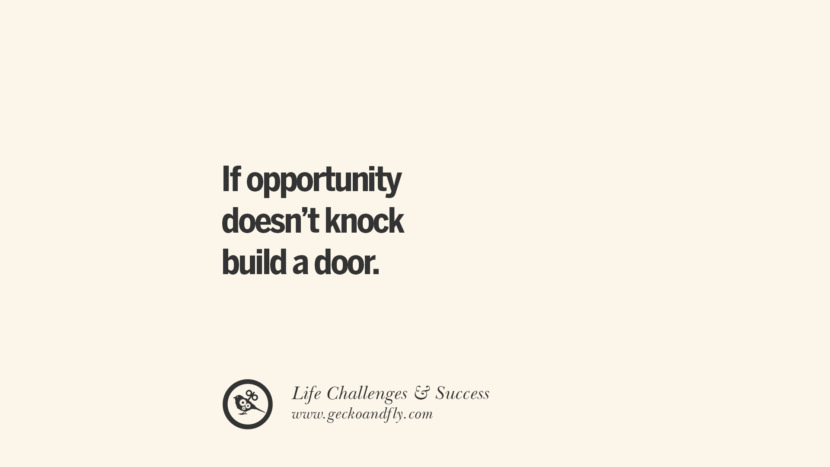 If opportunity doesn't knock build a door.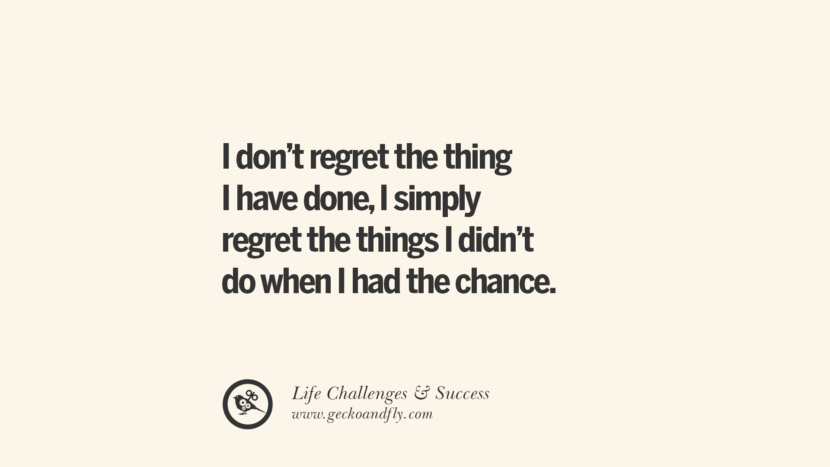 I don't regret the thing I have done, I simply regret the things I didn't do when I had the chance.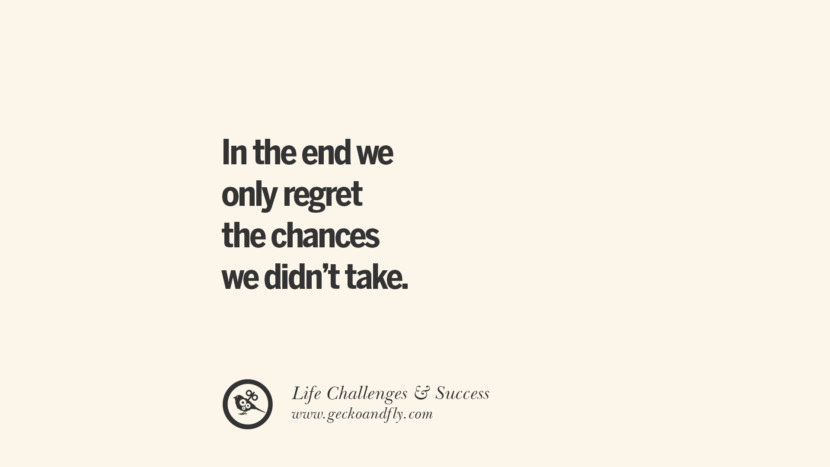 In the end they only regret the chances they didn't take.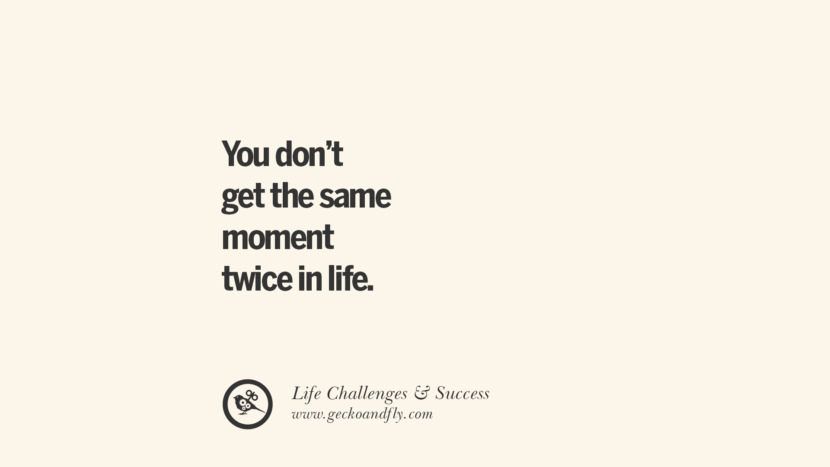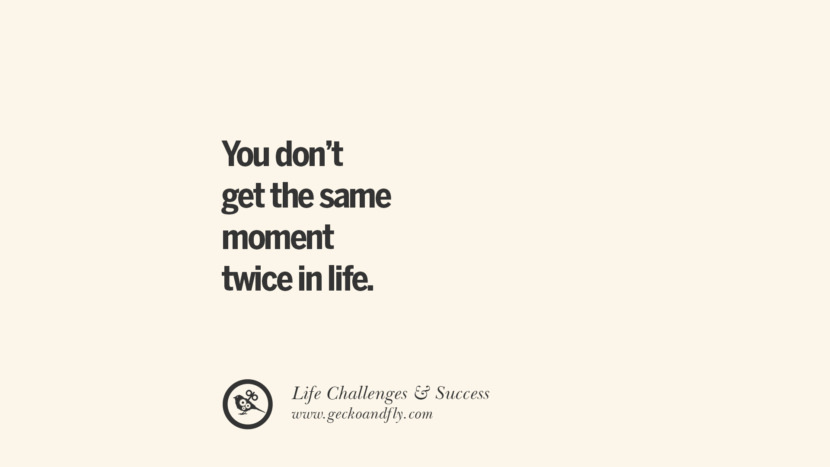 You don't get the same moment twice in life.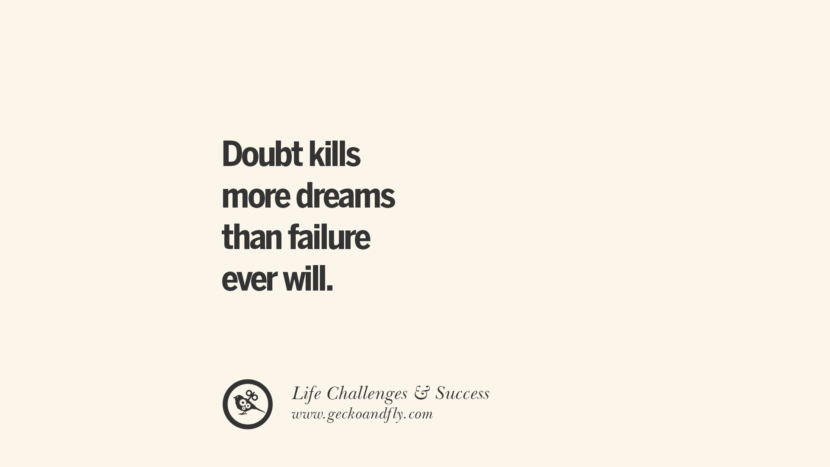 Doubt kills more dreams than failure ever will.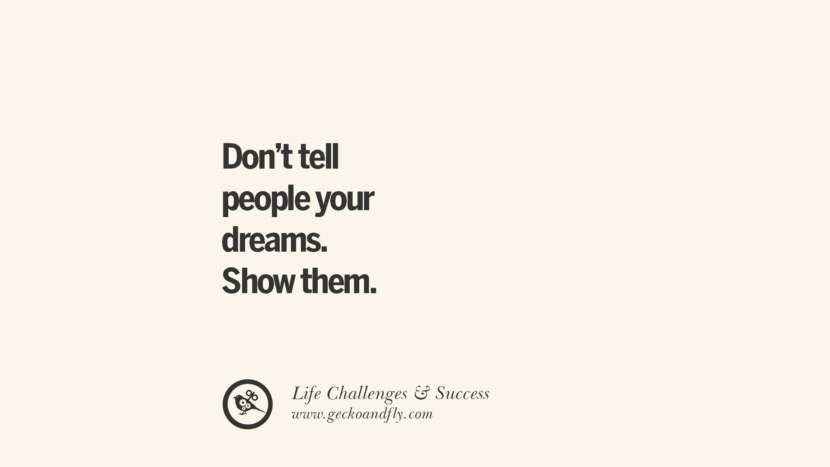 Don't tell people your dreams. Show them.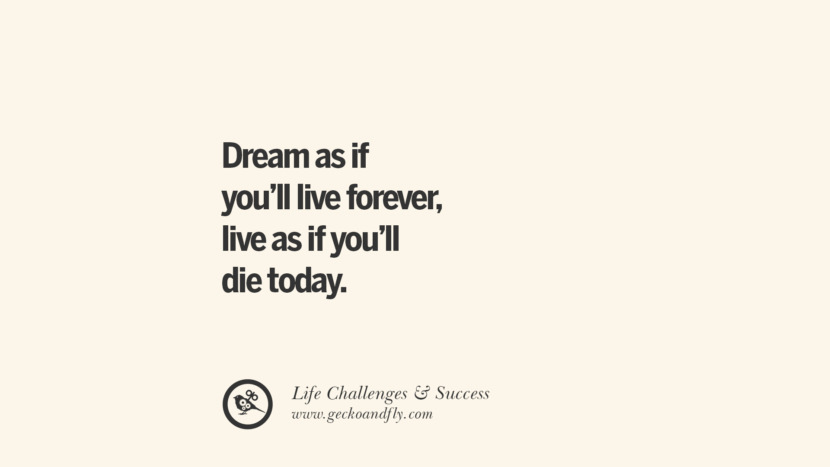 Dream as if you'll live forever, live as if you'll die today.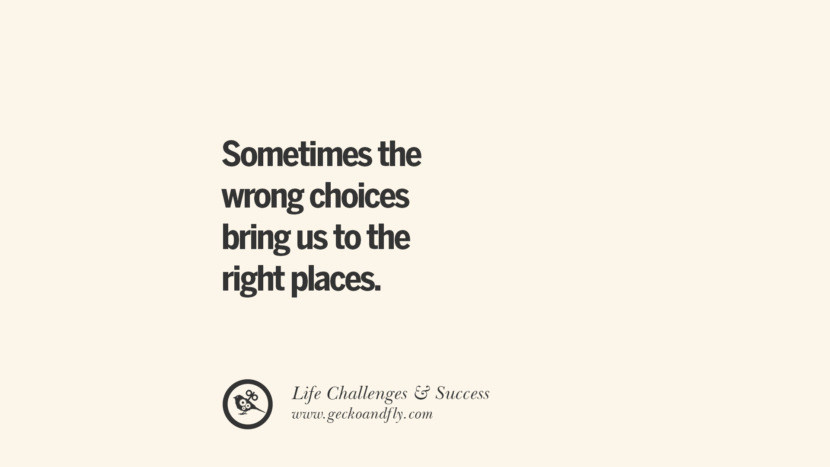 Sometimes the wrong choices bring us to the right places.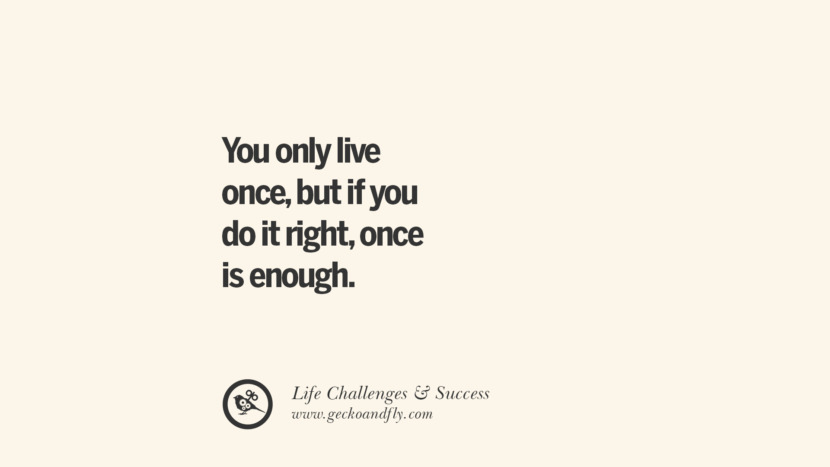 You only live once, but if you do it right, once is enough.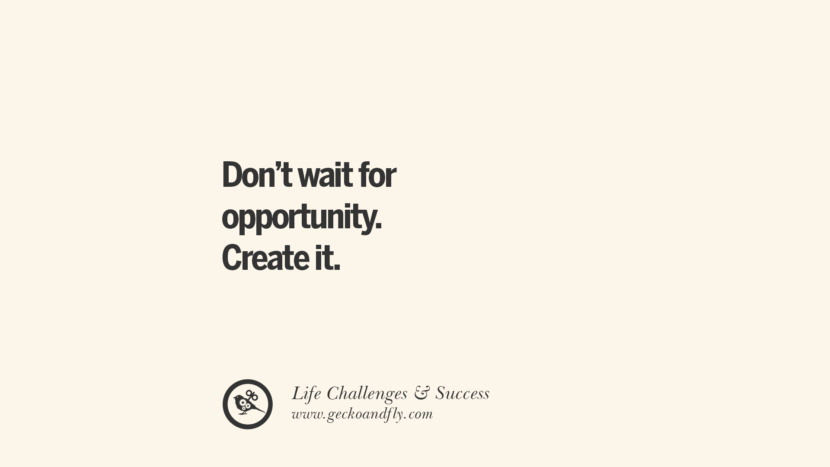 Don't wait for an opportunity. Create it.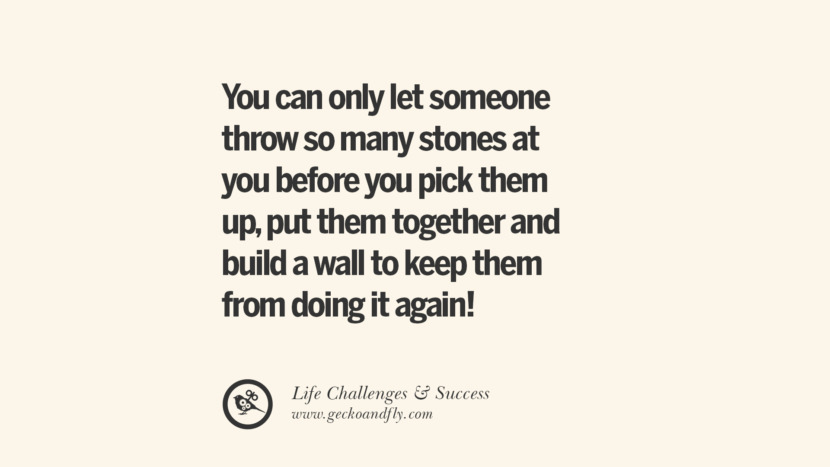 You can only let someone throw so many stones at you before you pick them up, put them together and build a wall to keep them from doing it again!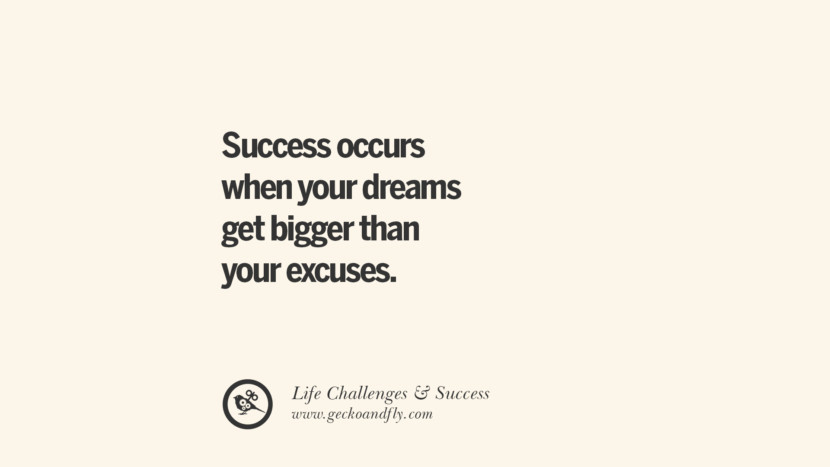 Success occurs when your dreams get bigger than your excuses.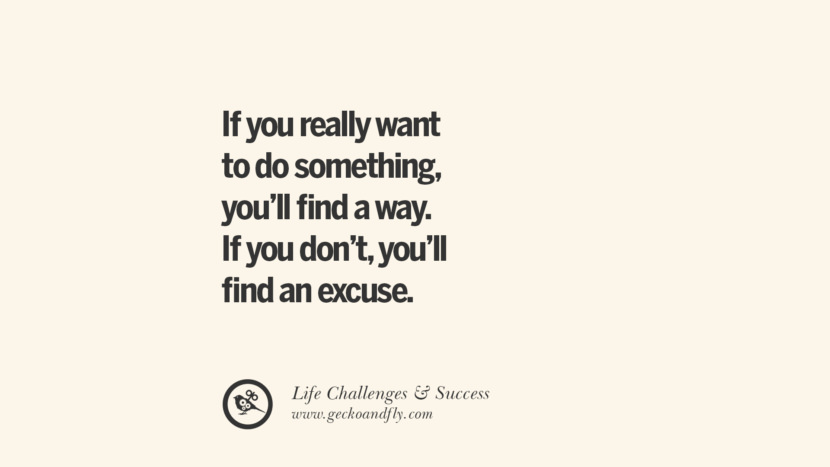 If you really want to do something, you'll find a way. If you don't, you'll find an excuse.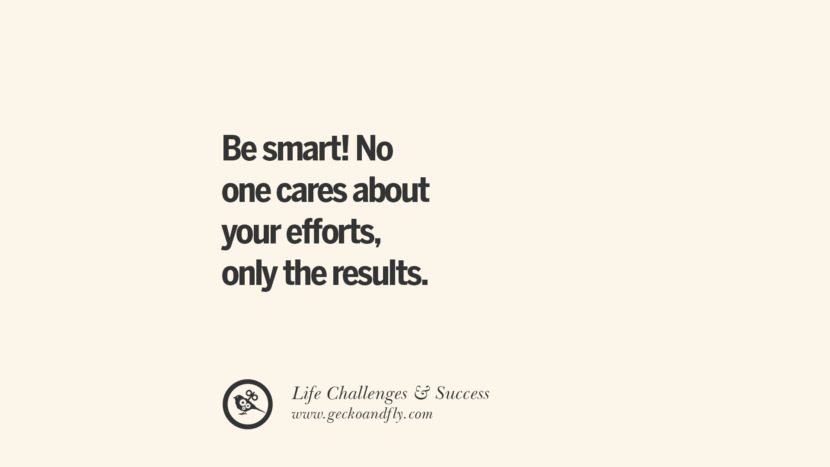 Be smart! No one cares about your efforts, only the results.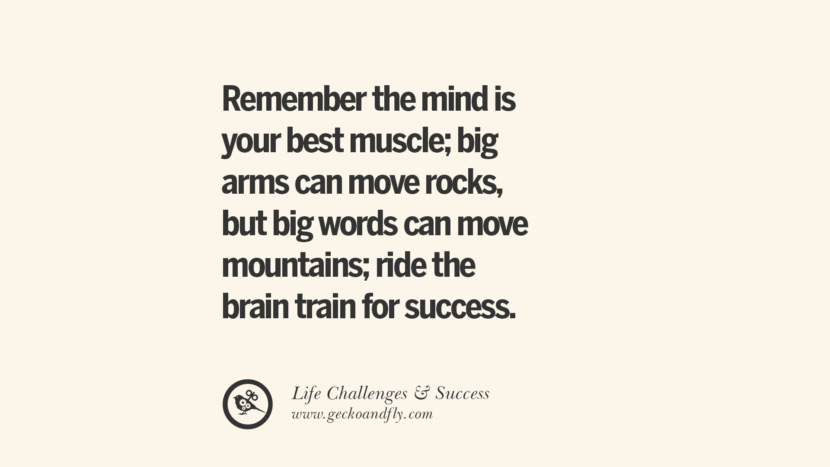 Remember the mind is your best muscle; big arms can move rocks, but big words can move mountains; ride the brain train for success.