Updated: August 11, 2018 / Home » Quotes [ Top Tumblr Inspirational, Love & Life ]
Life is a journey, and like all journey, there bound to be ups and downs, the idea is to know where is your destination and always maintain focus. Here are 24 quotes on the meaning of life and all the past mistakes made by wise people. These posters wallpaper are designed to fit perfectly on instagram, do share them on Facebook, Twitter and Pinterest. Thanks. If you happened to have any, do share in the comment section.
Related Article ➤ 18 Wise Quotes By Mark Twain On Wisdom, Human Nature, Life And Mankind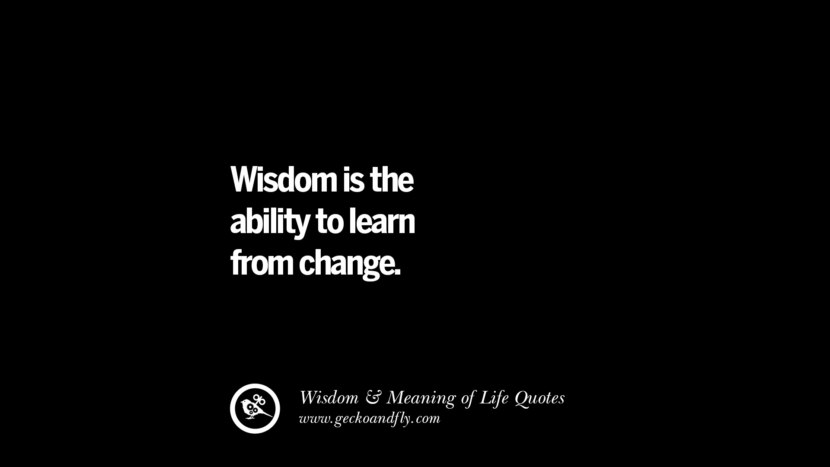 Wisdom is the ability to learn from change.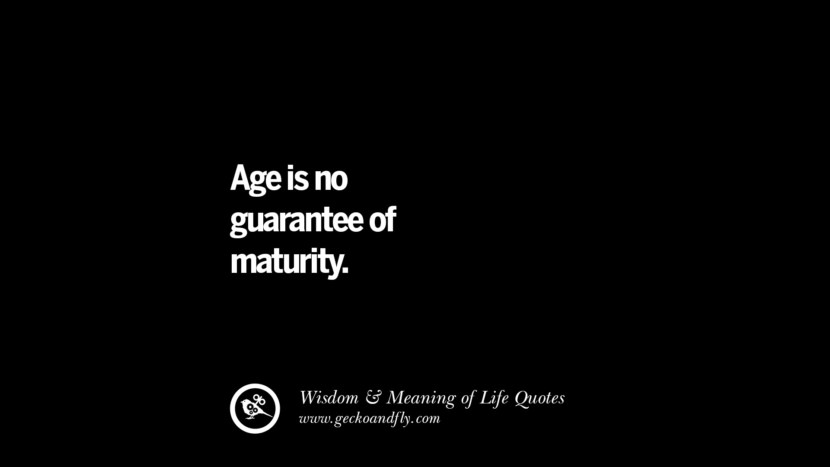 Age is no guarantee of maturity.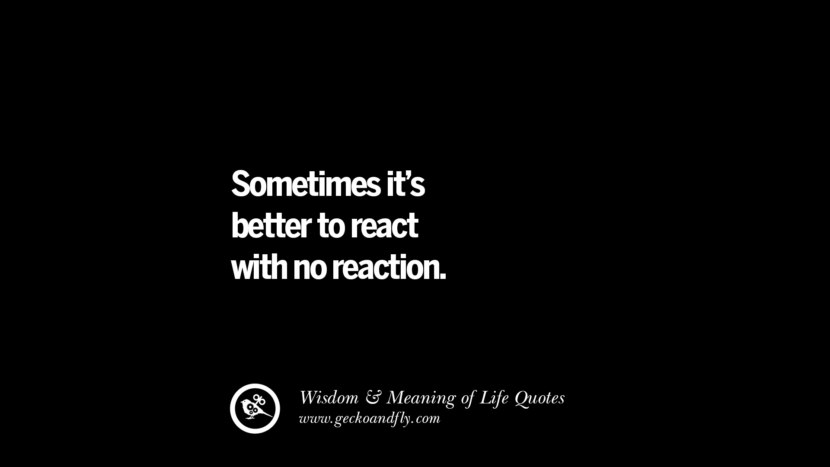 Sometimes it's better to react with no reaction.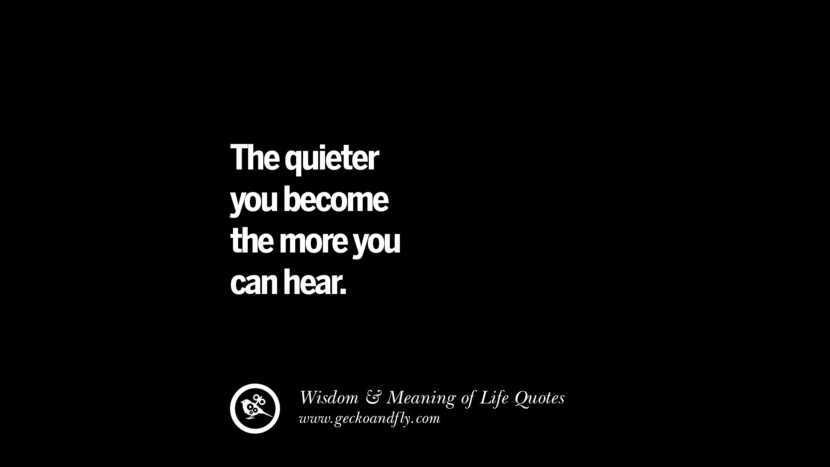 The quieter you become the more you can hear.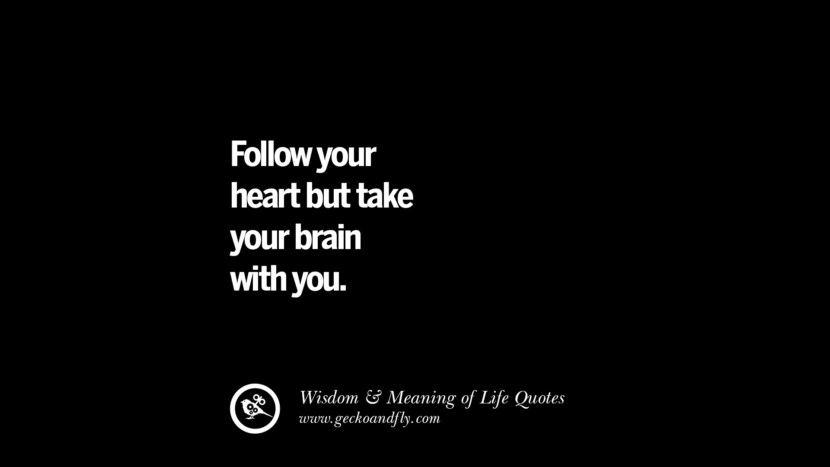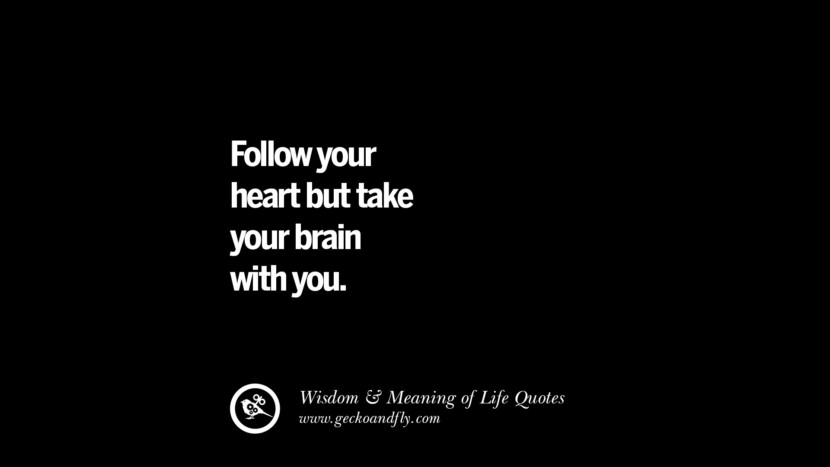 Follow your heart but take your brain with you.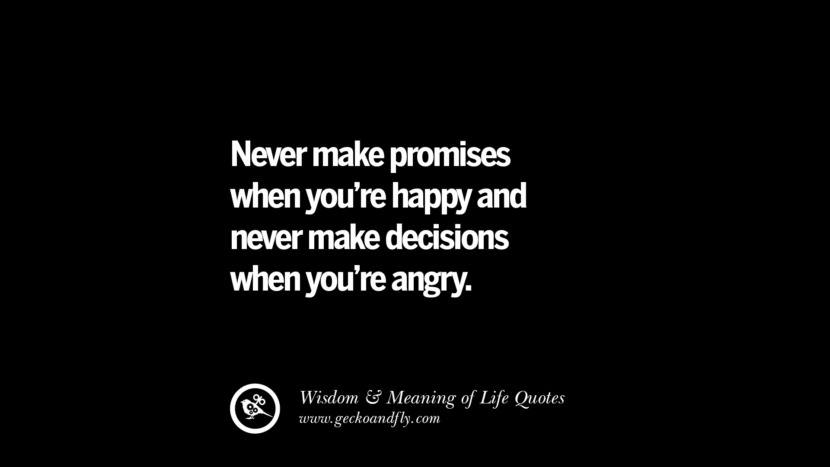 Never make promises when you're happy and never make decisions when you're angry.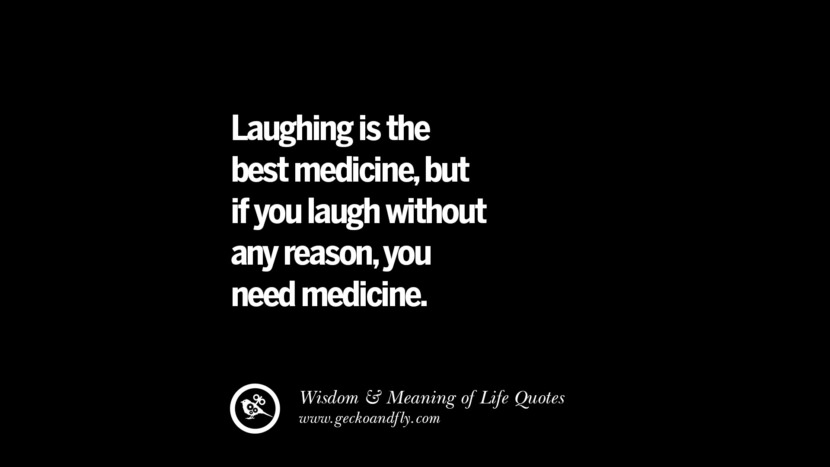 Laughing is the best medicine, but if you laugh without any reason, you need medicine.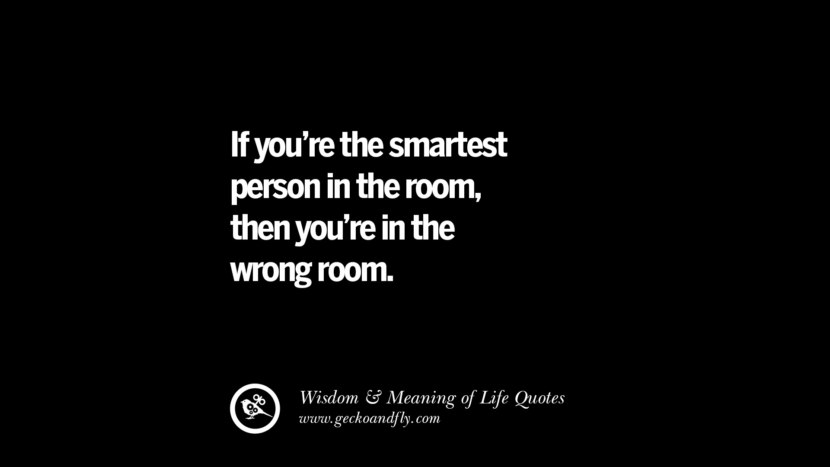 If you're the smartest person in the room, then you're in the wrong room.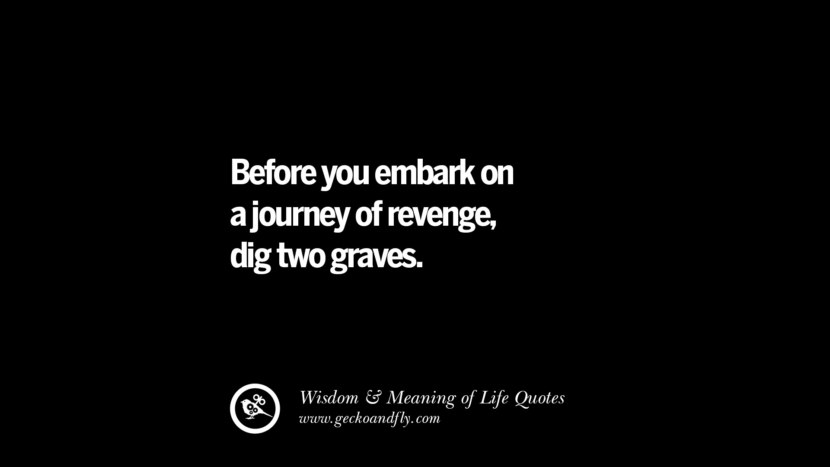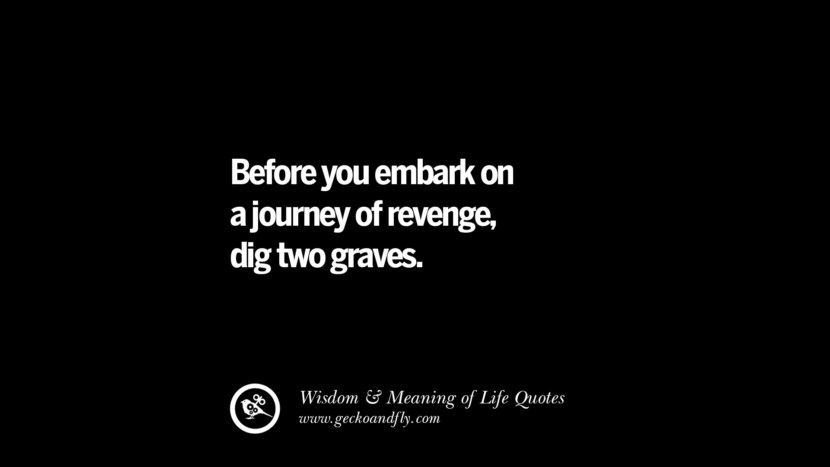 Before you embark on a journey of revenge, dig two graves.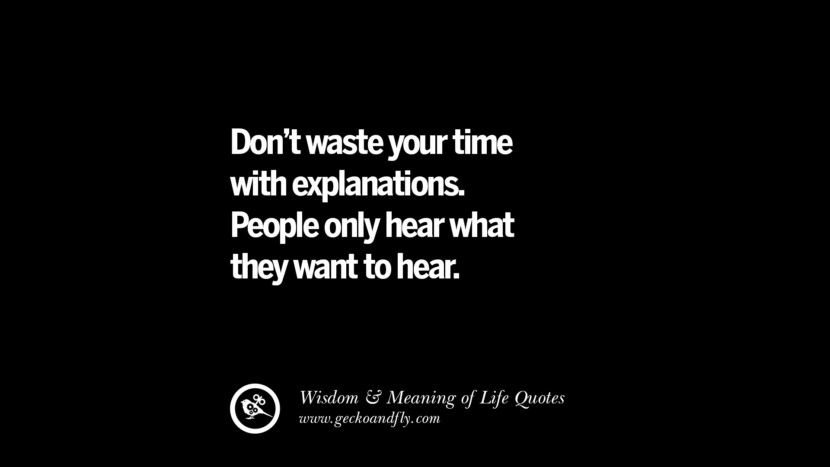 Don't waste your time with explanations. People only hear what they want to hear.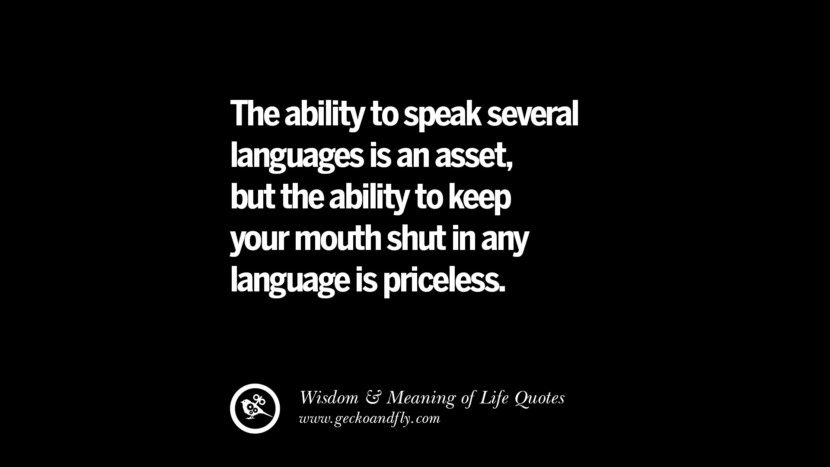 The ability to speak several languages is an asset, but the ability to keep your mouth shut in any language is priceless.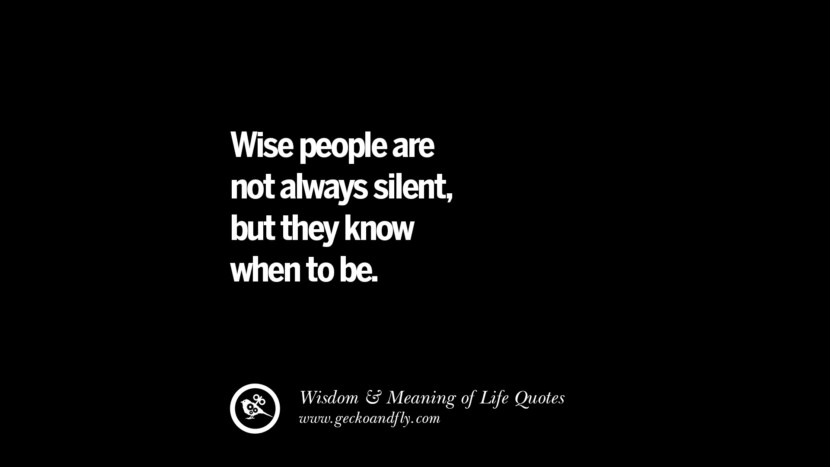 Wise people are not always silent, but they know when to be.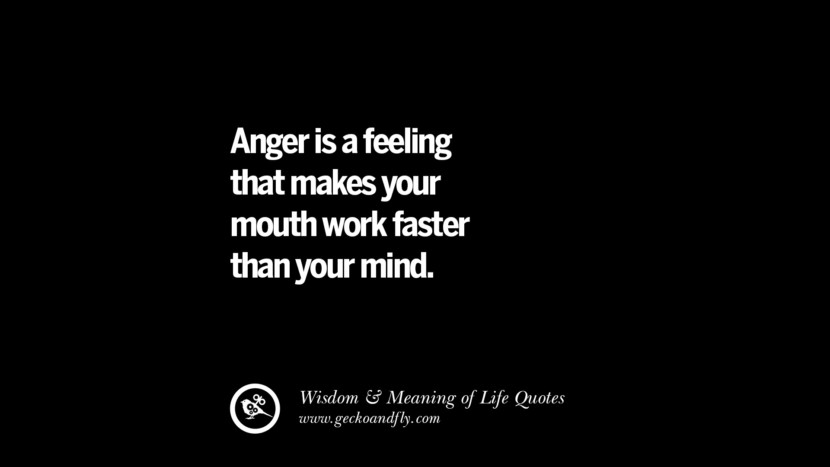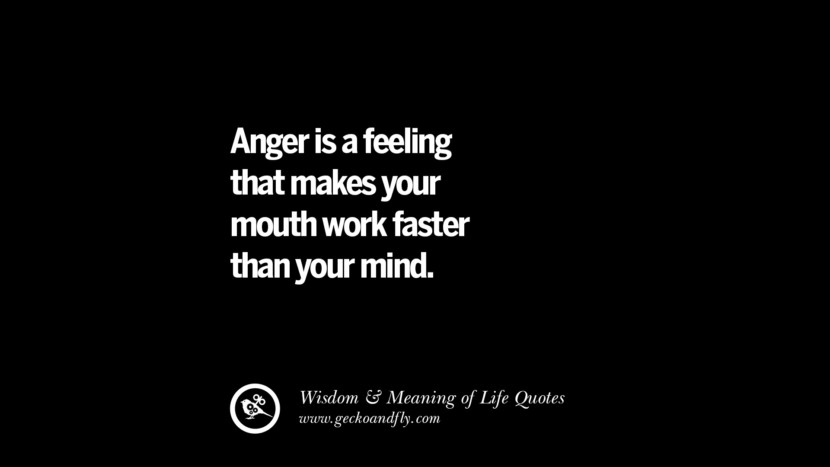 Anger is a feeling that makes your mouth work faster than your mind.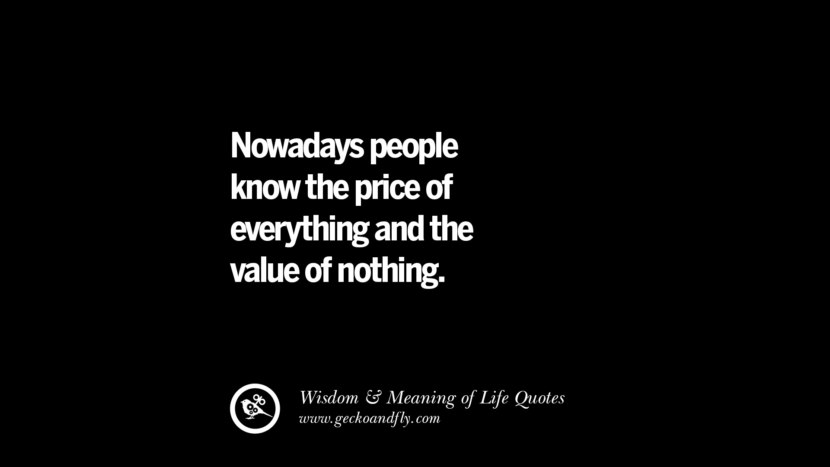 Nowadays people know the price of everything and the value of nothing.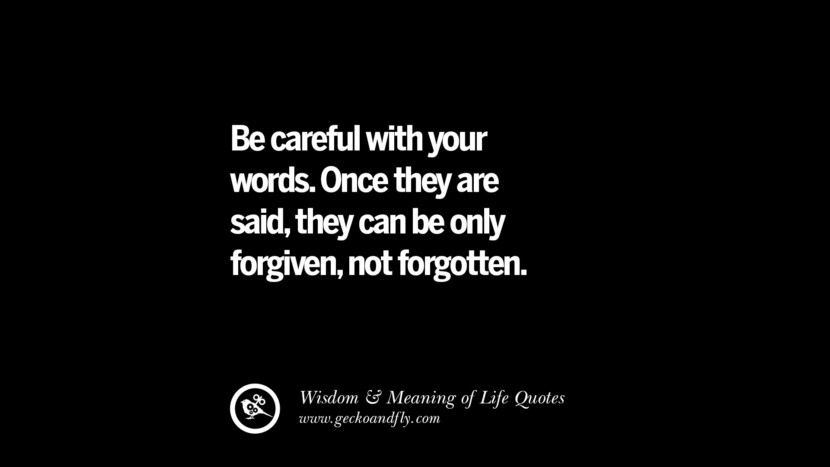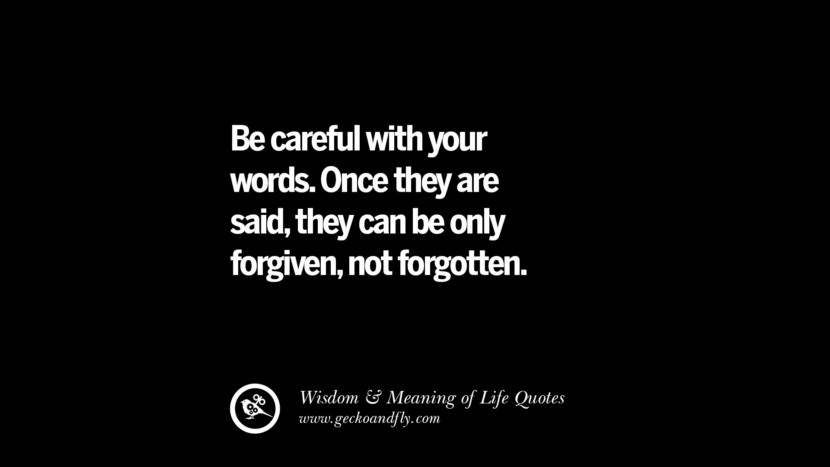 Be careful with your words. Once they are said, they can be only forgiven, not forgotten.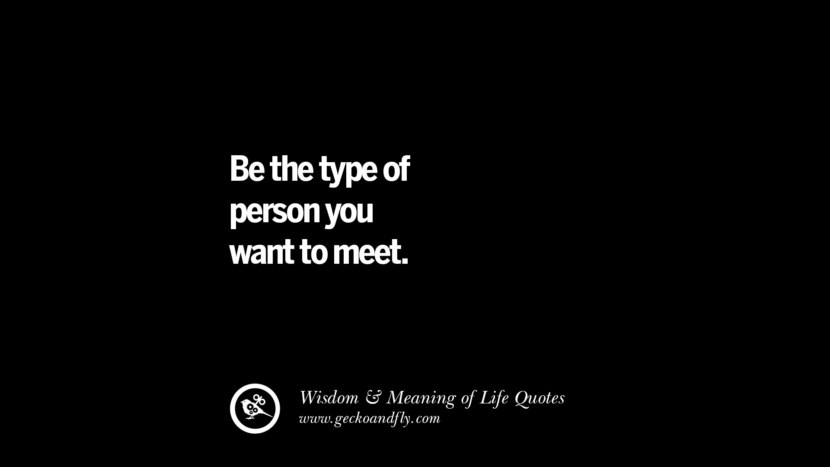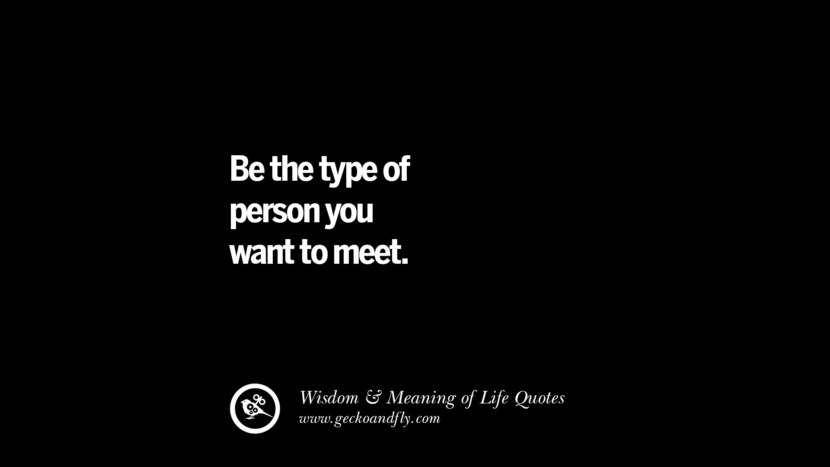 Be the type of person you want to meet.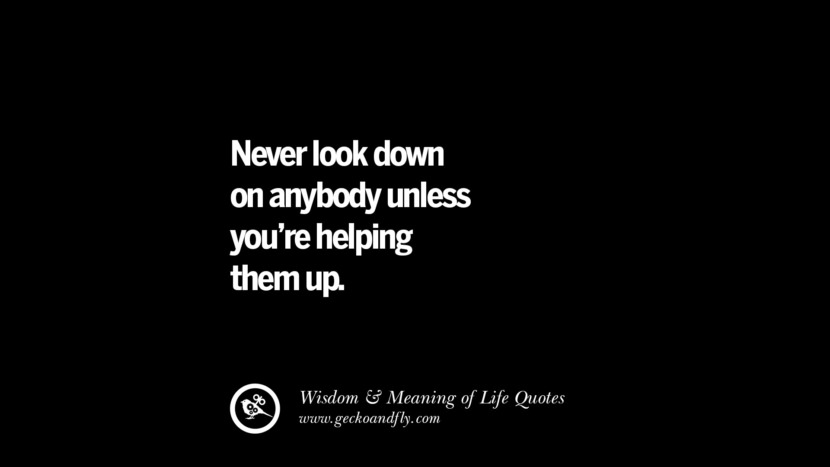 Never look down on anybody unless you're helping them up.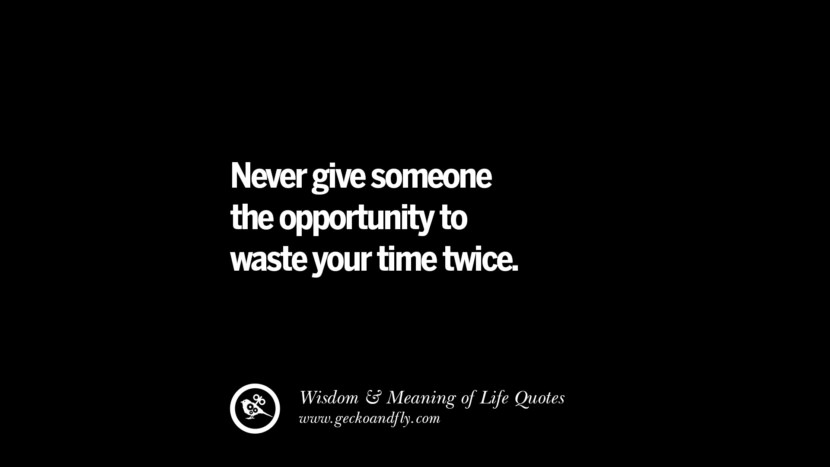 Never give someone the opportunity to waste your time twice.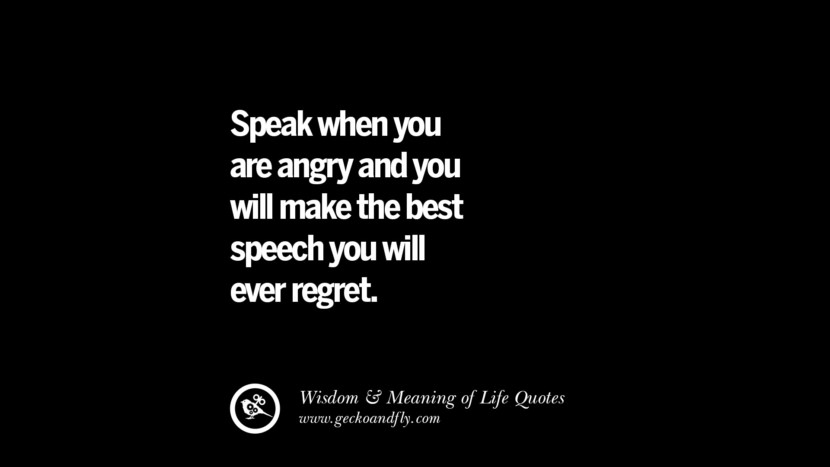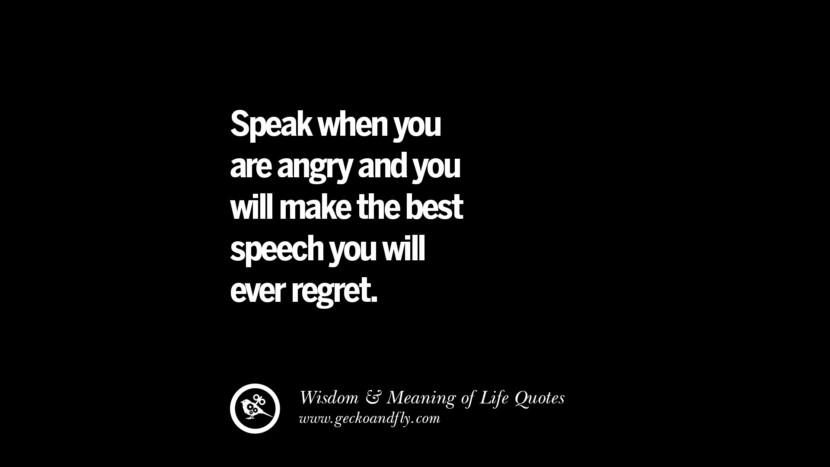 Speak when you are angry and you will make the best speech you will ever regret.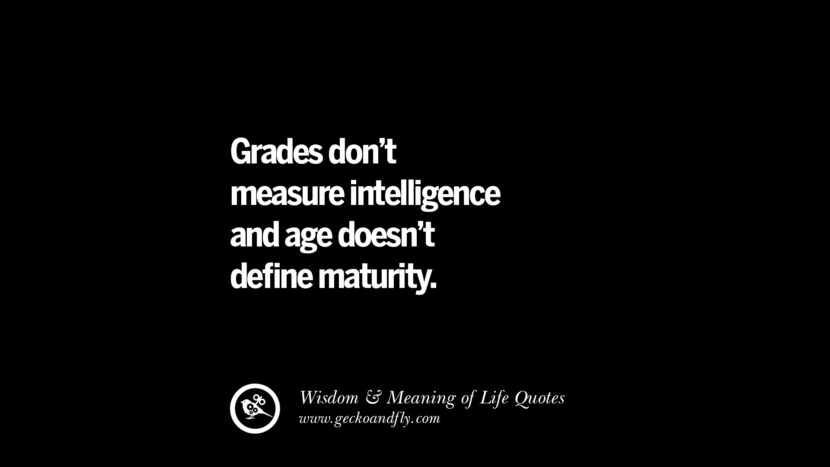 Grades don't measure intelligence and age doesn't define maturity.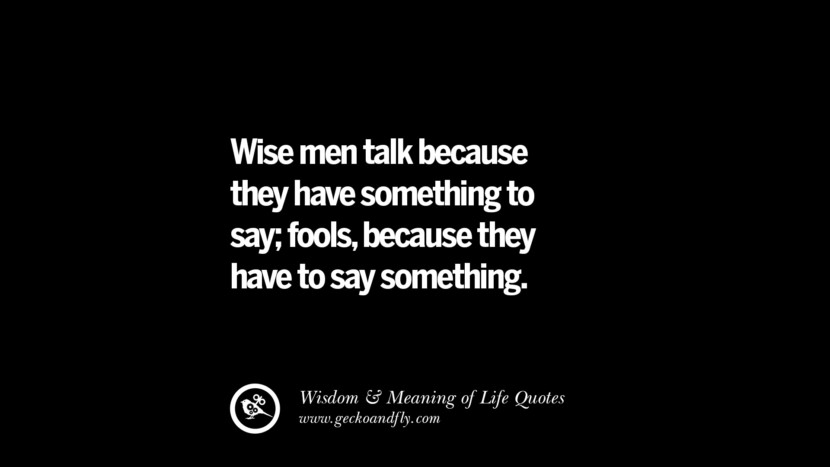 Wise men talk because they have something to say; fools, because they have to say something.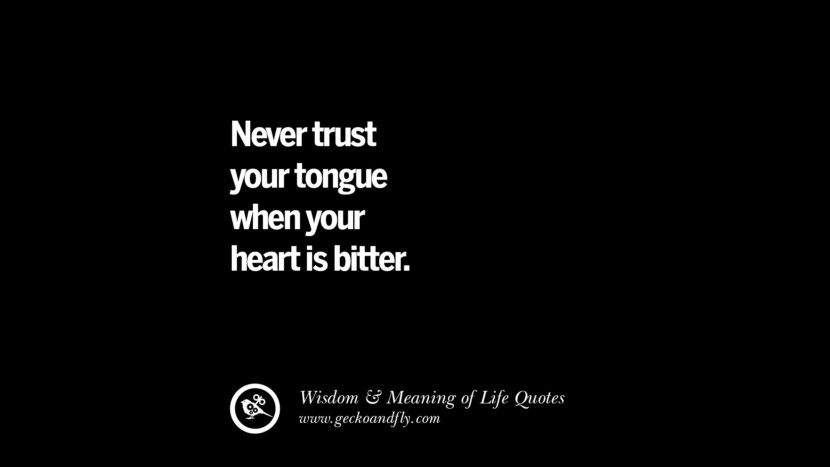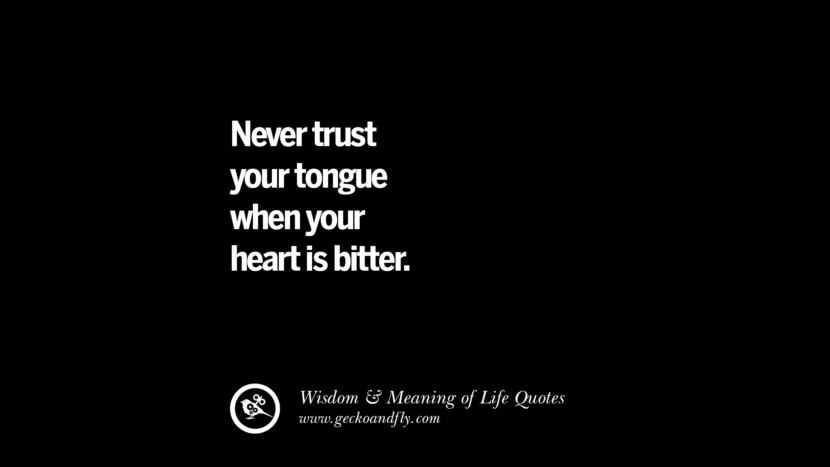 Never trust your tongue when your heart is bitter.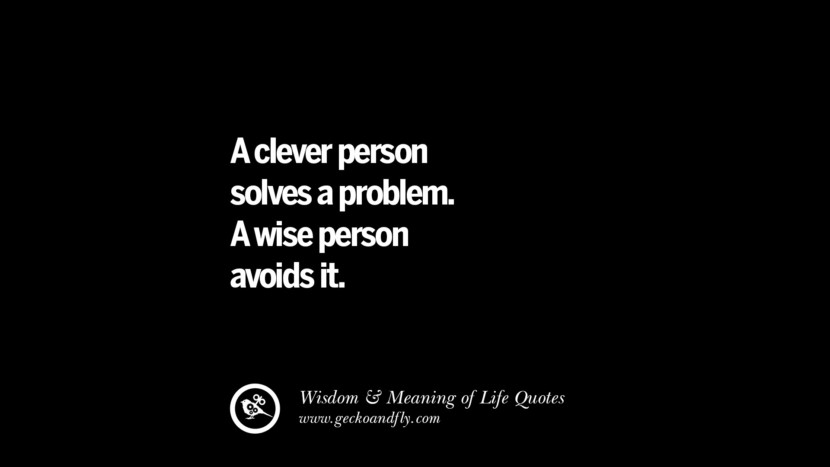 A clever person solves a problem. A wise person avoids it.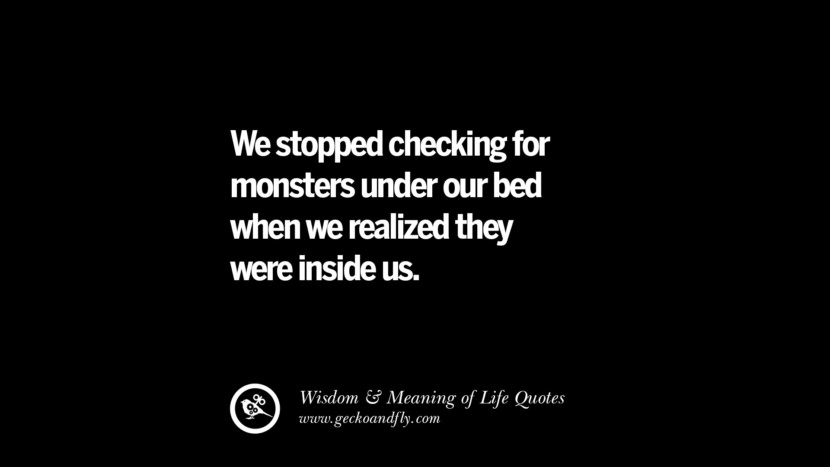 We stopped checking for monsters under our bed when we realized they were inside us.