How to optimize Windows 10 for gaming and productivity? Why pay when there are so many free and open source alternatives for CCleaner? In this article, we'll be taking about some of the best alternatives for AVG Tune Up, Priform's CCleaner, Norton Utilities, Advanced SystemCare and System Mechanic.
Related Article 2019 ➤ 7 Free PC Optimizer, Boost Gaming PC Up To 300% Faster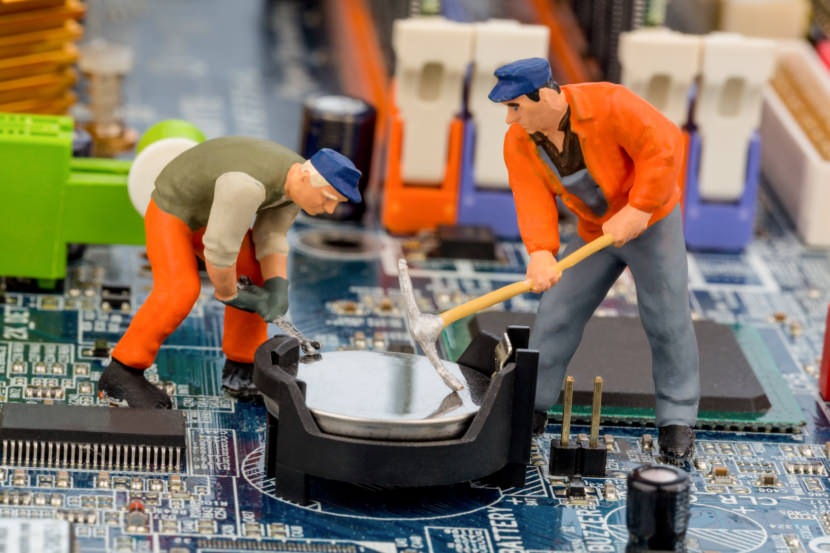 Based on my experience, these type of system tune ups are band aid solution to a long term problem. The longer you use your system, the more cluster it becomes, the best solution to solve this problem is to reset Microsoft Windows 10 to its original settings and reinstall all essential software.
Resetting lets you choose whether to keep your files or remove them, and then reinstalls Windows. To get started, go to Settings > Update & security > Reset this PC > Get started and choose an option. This is as good as reinstalling Windows. I prefer this method over these free tools when I've been using my system for more than 2 years. Do note that these free software will probably speedup your slow Windows system by a few percentage, the best way forward is to upgrade the RAM and graphic card.
↓ 01 – BleachBit | Open Source
When your computer is getting full, BleachBit quickly frees disk space. When your information is only your business, BleachBit guards your privacy. With BleachBit you can free cache, delete cookies, clear Internet history, shred temporary files, delete logs, and discard junk you didn't know was there. Designed for Linux and Windows systems, it wipes clean thousands of applications including Firefox, Internet Explorer, Adobe Flash, Google Chrome, Opera, Safari,and more. Beyond simply deleting files, BleachBit includes advanced features such as shredding files to prevent recovery, wiping free disk space to hide traces of files deleted by other applications, and vacuuming Firefox to make it faster. Better than free, BleachBit is open source. Use BleachBit to:
Free hard disk and SSD disk space
Reduce the size of backups and the time to create them by removing unnecessary files
Maintain privacy
Improve system performance (by vacuuming the Firefox database, for example)
Prepare whole disk images for compression (common for "ghost" backups and virtual machines) by wiping free disk space
Clean Master is an all-in-one cleaner software for Microsoft Windows 10, it is used for cleaning cache, unused files, residual files, search history and uninstalling apps. With this apps user can also Kill running Tasks and releases more RAM to boost your phone performance and save battery life without granting superuser permission.
A set of more than 20 software utilities including but not limited to utilities that can help you get the best performance out of your computer. It also provides an automatic and a one click solution to keep your computer clean and error free.
Gaming PC – Helps you to create a Gaming Environment on your PC to give your games/apps best of your computer.
Batch Fix – Helps you to automatically keep your system clean and error free by running selected utilities.
Puran Registry Cleaner – Helps you to clean Windows registry for better performance.
Puran Registry Defrag – Helps you to defrag and compact Windows registry for better performance.
Puran Defrag – Helps you to automatically defrag and optimize your hard disk drives.
↓ 04 – jv16 PowerTools | 60 Days Full Version Trial
The Clean and SpeedUp My Computer tool allows you to run the History Cleaner and File Cleaner simultaneously, displaying their results in a single results window. Other tools such as the Startup Optimizer, Registry Compactor and Windows AntiSpy can be activated at once while using the Clean and SpeedUp My Computer tool, depending on your preferences.
Clean and Speed Up My Computer is the most used tool included in jv16 PowerToools 2017. Using this tool you can automatically identify, list and fix system errors as well as increase Windows startup speed by applying optimization to any other startup enabled program present in your system.
Performance Maintainer has combined open source tool such as Little registry Cleaner, Bleachbit and ultradefrag that run periodically for PC maintenance and performance. It is very simple and automated. Regularly Maintain your PC with Performance Maintainer. Performance Maintainer enables full potential of your PC by regular maintenance of Disk, Registry and Processes.
Clear Windows Registry Errors
Free disk space and improve privacy
A powerful disk defragmentation tool
Optimizes Windows Background Services
Compacts the Windows Registry
Kaspersky Cleaner helps you wipe away your Internet search history, remove cookies and delete stored passwords – so there's less chance of your personal information falling into the wrong hands. By cleaning away unused data & managing your PC's settings, Kaspersky Cleaner helps you ensure your PC can keep performing as it was designed to.
Helps you remove junk from your PC
Clears browsing history & cookies
Helps preserve your PC's performance
Reg Organizer is a set of efficient tools to tweak, optimize, and clean Windows, designed to effortlessly free up system resources and rev performance to the max.
The set includes a visual autostart manager, an advanced uninstaller featuring search for leftovers of the uninstalled programs in the system, functions to purge unnecessary data, a powerful registry editor to quickly search and replace keys and data, and much more – all to keep your system healthy.
Built-in advanced software uninstaller featuring search for leftovers of the uninstalled programs in the system.
Provide quick access to all of the programs that are automatically started when you turn on or logon to your computer. Using Reg Organizer, you can inspect, edit, or disable such programs.
System and Privacy Cleanup tools lets you automatically remove unnecessary and private data from your system.
Ability to change many undocumented Windows settings (tweaks). In particular, it can accelerate the work of your system by sending the system a command to increase cache memory size or by unloading unused libraries, etc.
Registry editor for viewing and editing the system registry, manipulating the registry keys and values, exporting, importing, copying them, etc.
Registry search feature can find all keys related to a certain application and delete them, if necessary. This feature can be useful if you manually delete some application that has no uninstall feature. In this case its keys can be left in the registry interfering with the normal operation of other programs. Reg Organizer provides the deepest search and can often find even those keys, that wouldn't be identified by other similar programs.
Defragmenting and compressing the registry: Increase the performance of the registry and consequently the overall performance of your system.
Ability to get information about any selected registry key and monitor changes of the specific keys.
↓ 08 – Baidu Cleaner [ Discontinued ] | Free
Baidu Cleaner is the most powerful PC optimization tool in the world. It offers comprehensive cleaning, and a smart junk cleanup reminder system. Baidu Cleaner also has the ability to detect leftover files that remain on your hard drive after uninstalling programs, and can help you fully remove unwanted, bundled software.
Intelligent Maintenance – Detect your PC's problems intelligently in real-time. Get reminded when it's time to clean. It's the smart PC maintenance software you deserve.
Software Uninstaller – Auto-detect bundled software and malicious software and uninstall it in seconds. Manage all of your software conveniently and keep your PC ultra-clean.