The Calvin and Hobbes [ Wikipedia ] comic is the best comic strip ever, created by American cartoonist Bill Watterson about a boy and his imaginary tiger. The last strip was published on December 31, 1995, almost 20 years ago yet the content is timeless.
See More ▼ 40 Funny Doodles For Cat Lovers and Your Cat Crazy Lady Friend
This page is strictly a tribute to Calvin & Hobbes, the best comic ever, and two of the best characters who have taught me so much wisdom over many years. Calvin & Hobbes : Copyright & All Rights Reserved by Bill Watterson and Andrews McMeel Universal.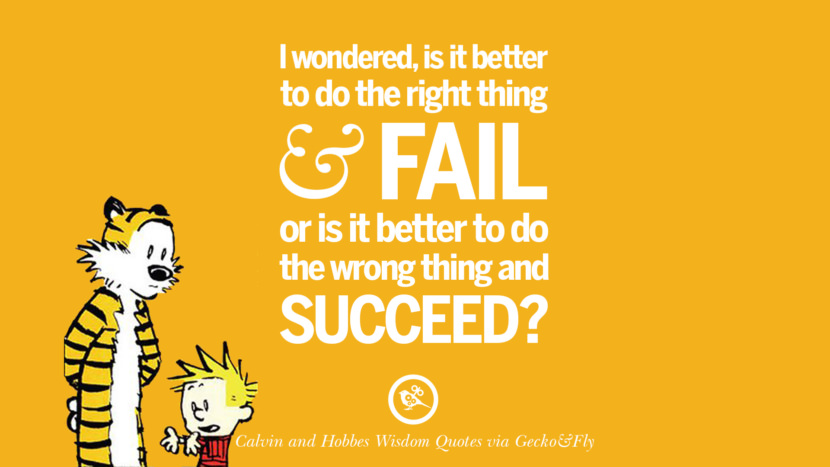 I wondered, is it better to do the right thing and fail or is it better to do the wrong thing and succeed? [ Comic Source ]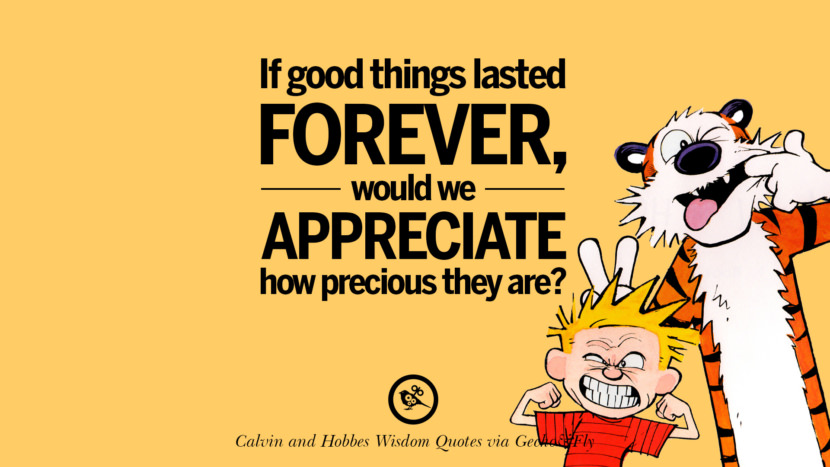 If good things lasted forever, would they appreciate how precious they are? [ Comic Source ]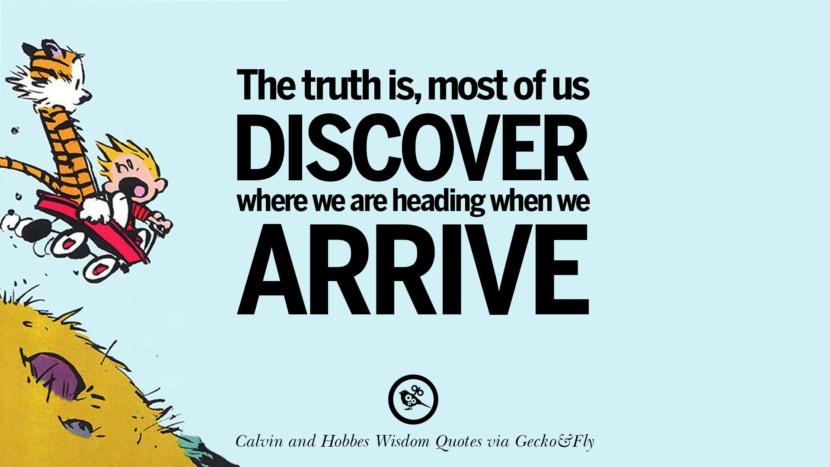 The truth is, most of us discover where they are heading when they arrive. [ Watterson's quote comes from a commencement speech to the 1990 graduating class at Kenyon College ]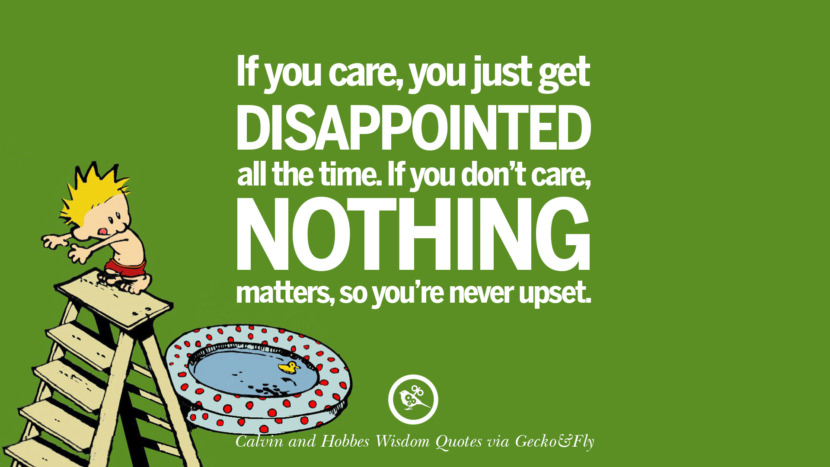 If you care, you just get disappointed all the time. If you don't care, nothing matters, so you're never upset. [ Comic Source ]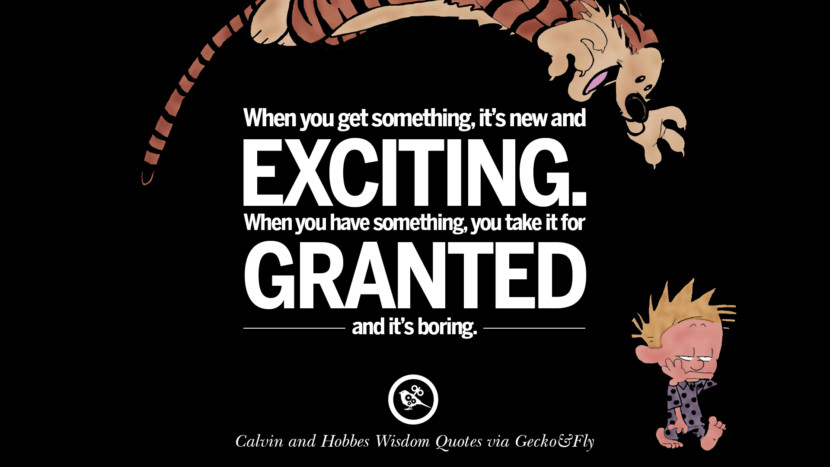 When you get something, it's new and exciting. When you have something, you take it for granted and it's boring. [ Comic Source ]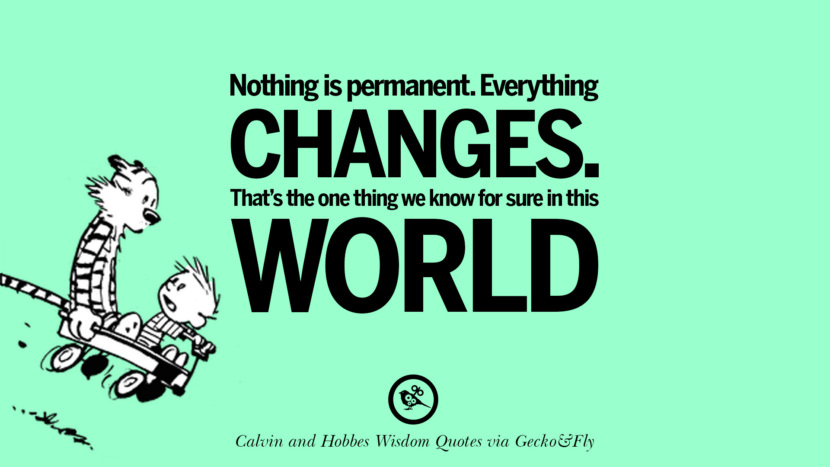 Nothing is permanent. Everything changes. That's the one thing they know for sure in this world. [ Comic Source ]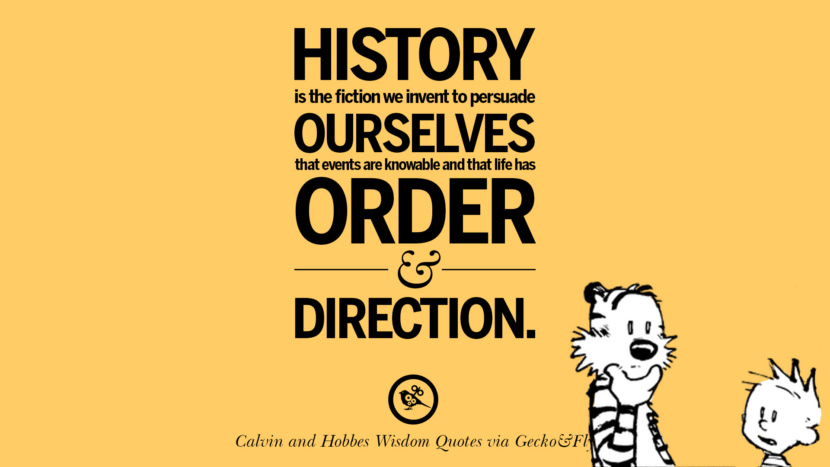 History is the fiction they invent to persuade ourselves that events are knowable and that life has order and direction. [ Comic Source ]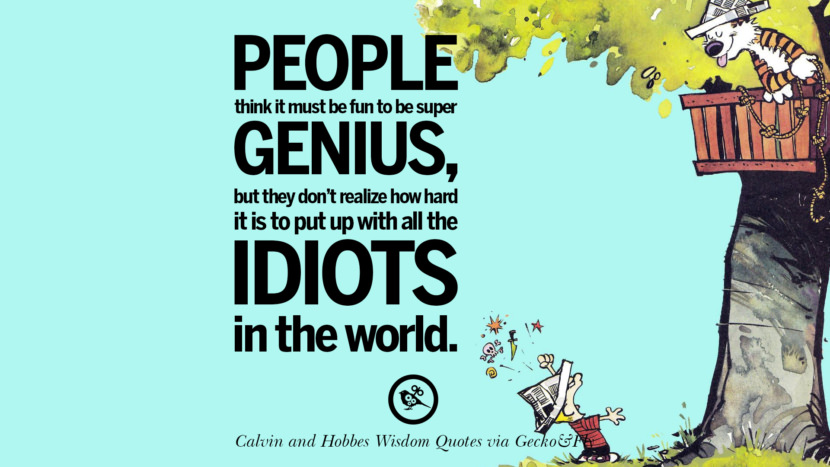 People think it must be fun to be super genius, but they don't realize how hard it is to put up with all the idiots in the world. [ Comic Source ]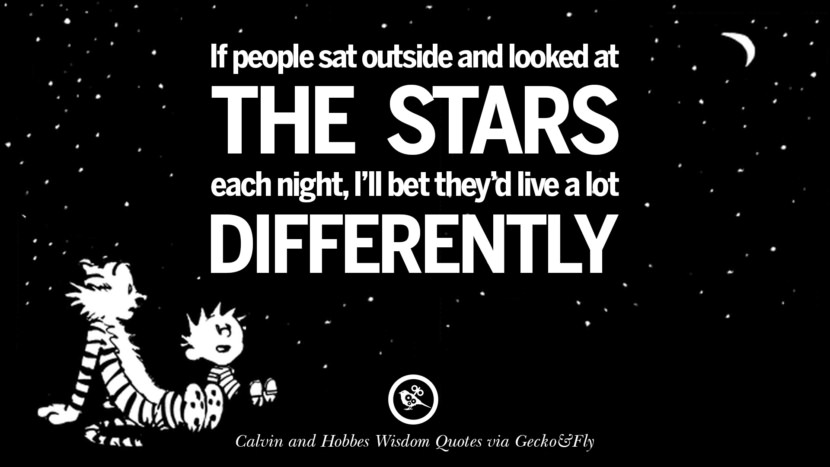 If people sat outside and looked at the stars each night, I'll bet they'd live a lot differently. [ Comic Source ]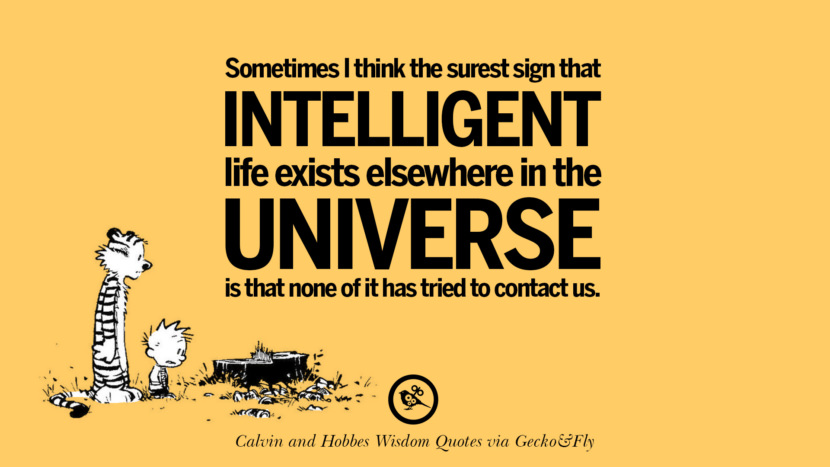 Sometimes I think the surest sign that intelligent life exists elsewhere in the universe is that none of it has tried to contact us. [ Comic Source ]