What do you do with your old webcam? Instead of throwing it away, why not repurpose it as a temporary security camera? Web Cam are not designed to be used 24/7, therefore it break down if it is turn on 24/7, it also doesn't come with an internal storage, making it useless when not connected to a computer, however, if you need a temporary security cam because you are traveling outstation for a few days, webcam is an ideal choice.
🤣😍😂 4 Smartphone Security IP Camera Apps – Simple Baby Cam And Pet Cam
↓ 01 – iSpy | Windows | Free / USD8 [ SMS Alerts ]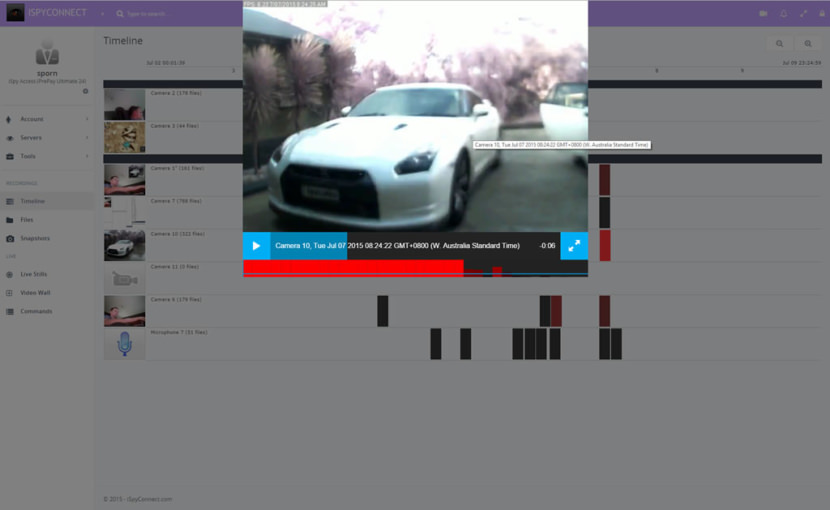 iSpy is the world's most popular open source video surveillance application. It's compatible with the vast majority of consumer webcams and IP cameras. With more than 2 million users worldwide, iSpy works with more cameras and devices than anything else on the market.
iSpy uses your webcams and microphones to detect and record movement or sound and provides security, surveillance, monitoring and alerting services. Any media that is captured is made available, securely over the web (but only in iSpy Pro paid version). iSpy can be setup to run on multiple computers simultaneously. iSpy is free, open-source software, so if you want it to do anything else, please download the source code and customize it to your requirements.
iSpy the most feature-rich surveillance software in the world!. Some key features include: Unlimited Cameras and Microphones (including IP and USB cameras), Motion Detection, Motion Processing, Recording, Scheduling, Audio, Remote Access, Network Audio Broadcasting, Password Protection, Desktop Recording, YouTube Uploading, Cloud Uploading, FTP, SFTP, SMS, Twitter and Email alerts.
Home Security
Office Surveillance
Work Monitoring
Home Automation
Nanny Cams
Ghost hunting and UFO Spotting
Pet Monitoring
Neighborhood Watch
Staff Monitoring
Machinery Monitoring
↓ 02 – ZoneMinder | Linux | Free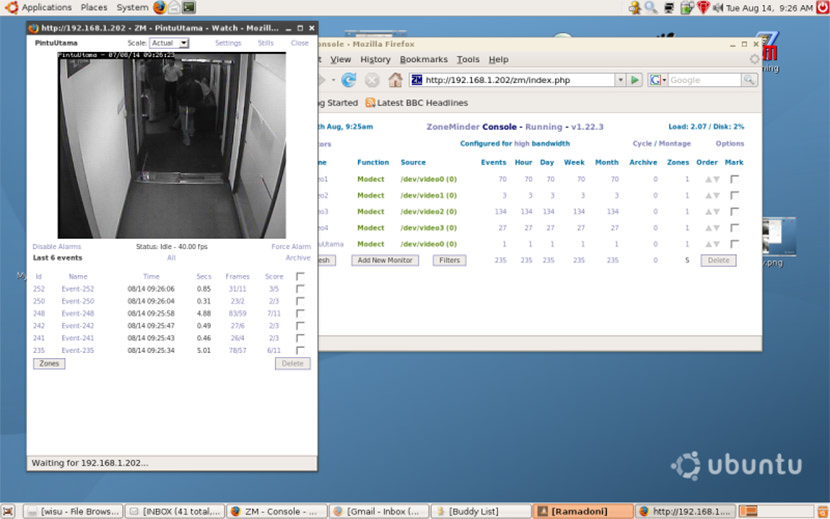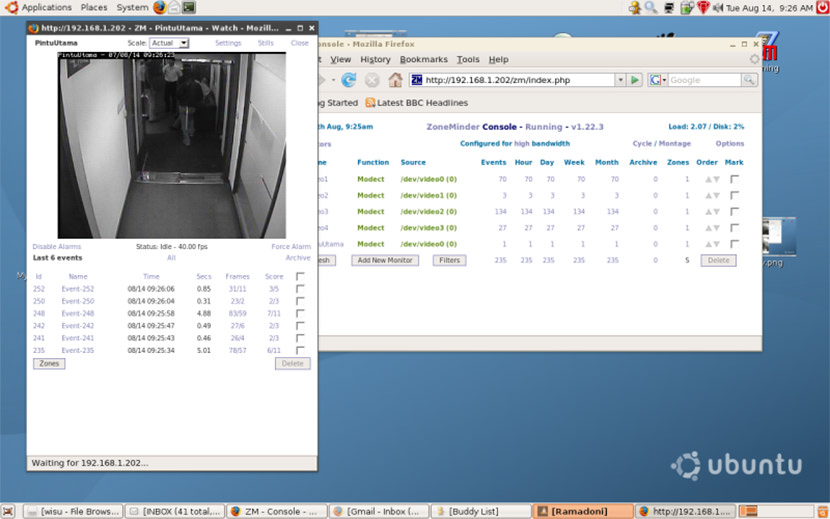 A full-featured, open source, state-of-the-art video surveillance software system. Monitor your home, office, or wherever you want. Using off the shelf hardware with any camera, you can design a system as large or as small as you need. Why ZoneMinder is so awesome
It's free and open source.
You are in control of your data.
Works with a huge list of cameras.
Easy to install – from package or source.
APIs allow for third-party integration.
zmNinja – New mobile app.
↓ 03 – Yawcam | Windows | Free
Yawcam is short for Yet Another WebCAM software, and that's exactly what it is. Yawcam is a webcam software for Windows written in Java. The main ideas for Yawcam are to keep it simple and easy to use but to include all the usual features. Works great on Microsoft Windows 10. Yawcam features:
Video streaming
Image snapshots
Built-in webserver
Motion detection
Ftp-upload
Text and image overlays
Password protection
Online announcements for communities
Scheduler for online time
↓ 04 – ContaCam | Windows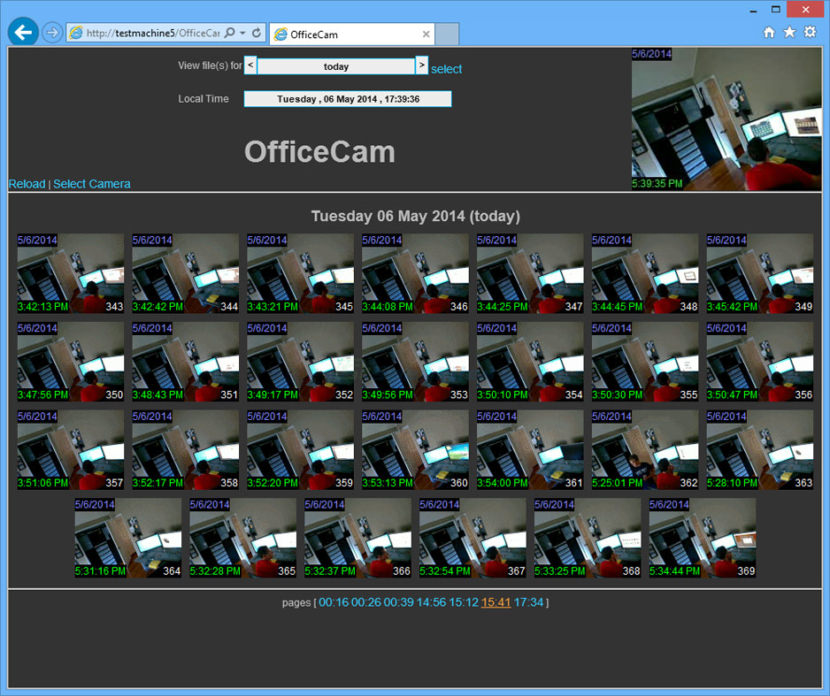 This Free Video Surveillance and Live Webcam software for Windows is extremely easy on system resources, and does not contain unnecessary bloat. It is fast, light, and versatile enough to meet all your security needs while still being very user friendly and able to run on even the most moderate systems.
The program is freeware and available in the following languages: English, Bulgarian, German, Italian, Russian and Vietnamese
CCTV Security Surveillance with motion detection and 24 hours digital video recording (DVR) ContaCam
Motion detection events presented as animated thumbnails in web browser, check the street demo and the home demo
Motion detection actions like FTP upload, send email (SSL/TLS or STARTTLS support) with attached movement file or run an external program
Live webcam with possibility of history tracking, see this live demo and select a past day
Manual records and snapshots (video game captures, movie recording, …)
Integrated web server with password protection (internet or intranet)
Supported are Webcams, WDM and DV devices and Network cameras (IP cameras)
Remote watching by enabling port forwarding or using Dropbox
Unlimited parallel cameras setup
Can be started as a Windows Service
Audio support for USB webcams, capture cards and rtsp ip cameras
↓ 05 – AtHome Video Streamer | macOS | Windows | Android | iOS | Free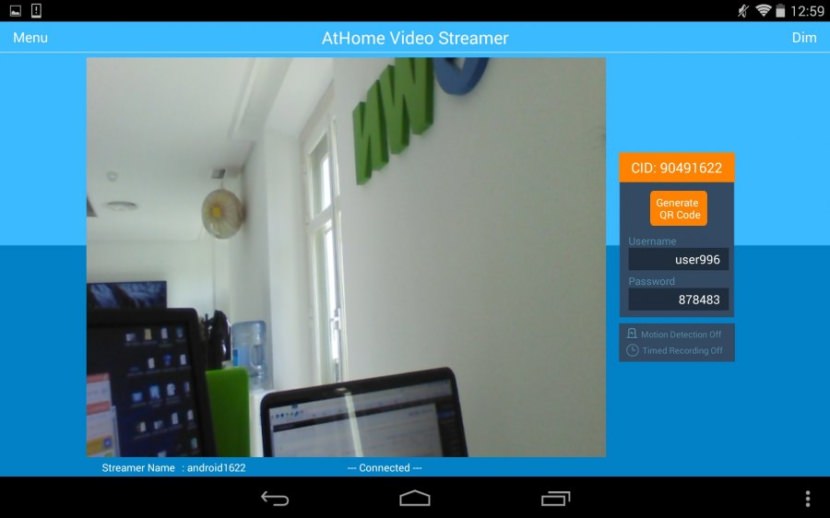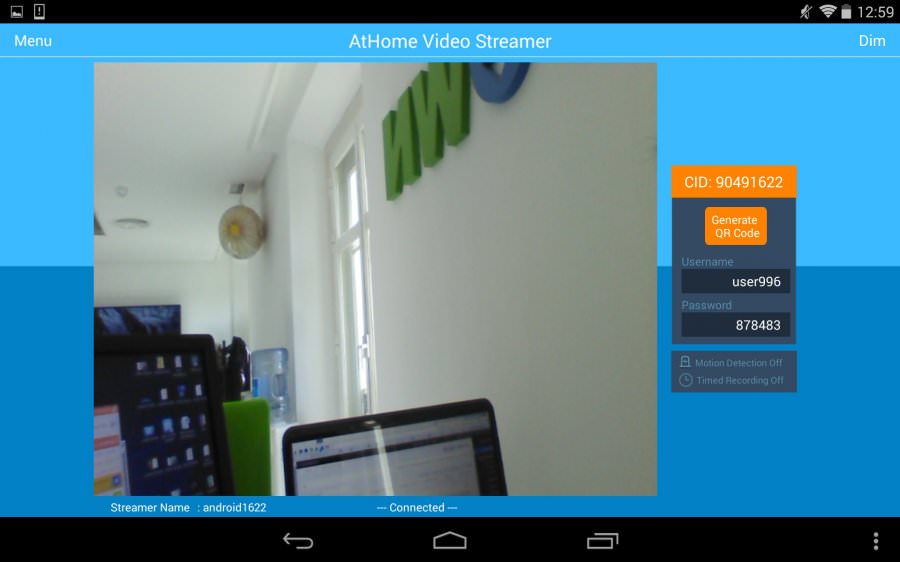 AtHome Video Streamer instantly turns your computer or smart devices into a video surveillance camera. Paired with the Small AtHome Camera iconAtHome Camera app, you can access and control the security camera anywhere anytime. Main Features:
Remote monitoring on the go: Watch live video via 3G/4G or WiFi anytime anywhere using your iPhone/iPod/iPad.
Motion detection: Whenever motion is triggered, the 30-second video will be recorded, with email and push notification to inform you of the event.
↓ 06 – Ivideon | Windows | Free / Paid
Ivideon will help you look after everyone and everything you care about, no matter where you are. Cameras hooked up to Ivideon are accessible from any device, including everything from computers to smartphones. Our iPhone and Android apps are even best in class, earning top marks from users.
Other people have to sit in front of their monitor for hours. Ivideon detects suspicious events in your camera's field of vision by itself so you can just relax and wait for a notification. While most cameras have a hard time distinguishing small shadows and flickering light bulbs from actual movement, Ivideon easily shrugs off those distractions to key in on letting you know what's important to you.