Your default Logitech or Microsoft WebCam software are decent but not good enough. More often than not, they lack some features such as streaming or funny effects. For some, the software does not support their older Windows XP, therefore these 3rd party software might come in handy. For those thinking of using a WebCam as a security camera, do note that a WebCam is not designed to run 24/7 for 365 days, they might overheat.
See More ▼ 11 Free Software for Video Capturing, Game Broadcasting and Online Streaming
There are many other free alternatives not included in this list, such as Yawcam and IP Camera, reason being that these WebCam software are tailored towards live streaming for monitoring purposes, not so much on chatting. Check out their list of the best video recording and image capturing programs for Windows 10 below.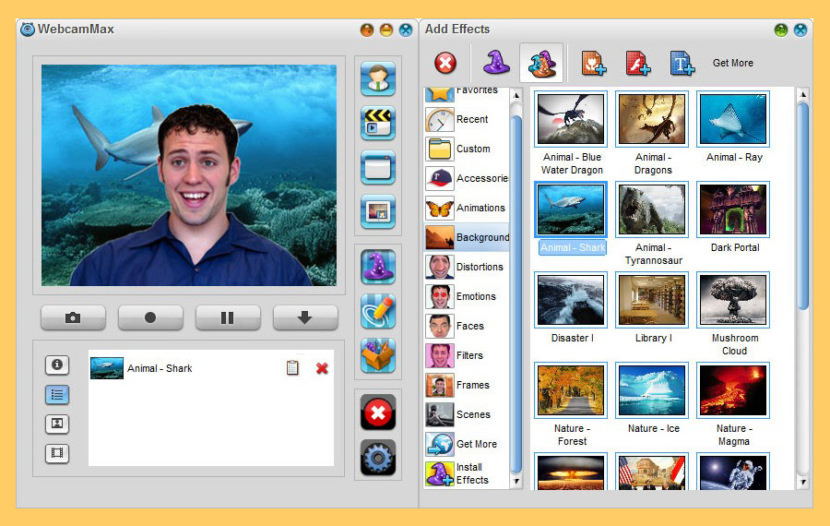 WebcamMax is a slick interface, simple installation, and tons of customization features make WebcamMax an excellent option for using your Webcam with multiple programs simultaneously. Add videos, pictures and effects to virtual/real webcam and broadcast on messengers. You can share your screen or play movies for others. It enables Recording, PinP and Doodling, etc. Add thousands of fantastic effects to webcam video for your live chats and recording.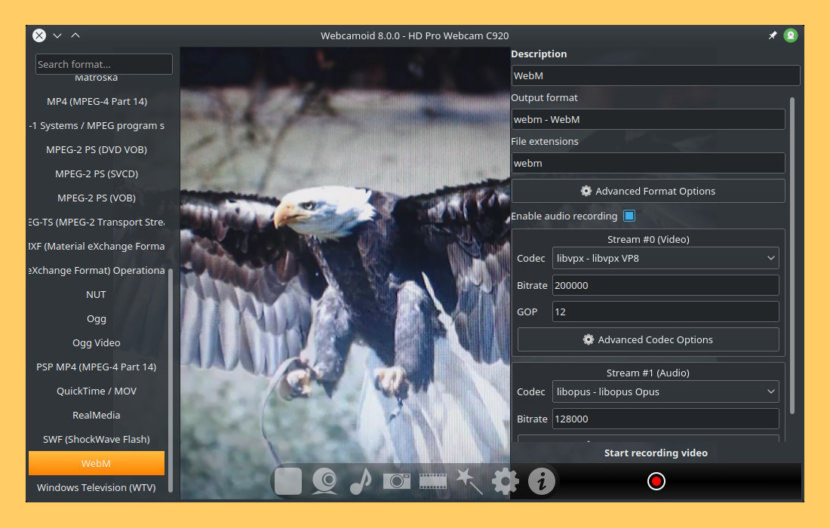 Webcamoid is a full featured webcam capture application. You can take photos and record videos with funny effects. Webcamoid is a surprisingly versatile open-source webcam suite for Windows, Linux and Mac. Launch the program and it looks very simple. Features:
Take pictures and record videos with the webcam.
Manages multiple webcams.
Add funny effects to the webcam.
Many recording formats.
Virtual webcam support for feeding other programs.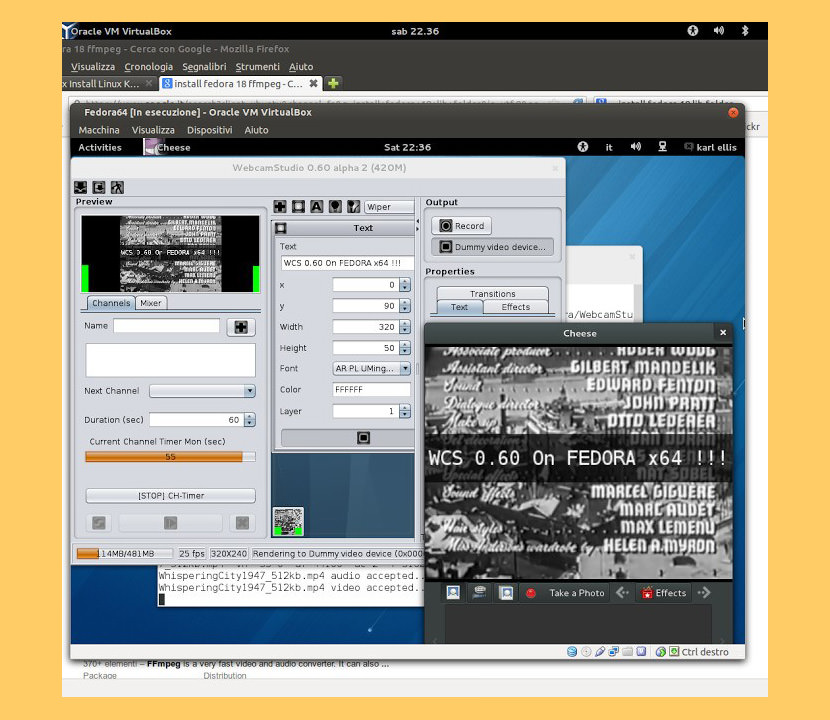 WebcamStudio is a multi featured virtual webcam software that can be used with Skype or a flash website like UStream, to create a professional looking broadcast, including banners, animations, transit animations and icons, etc. This tool is not meant as a video editor but as a live video mixer giving you the possibilities to change the look of the broadcast on the fly.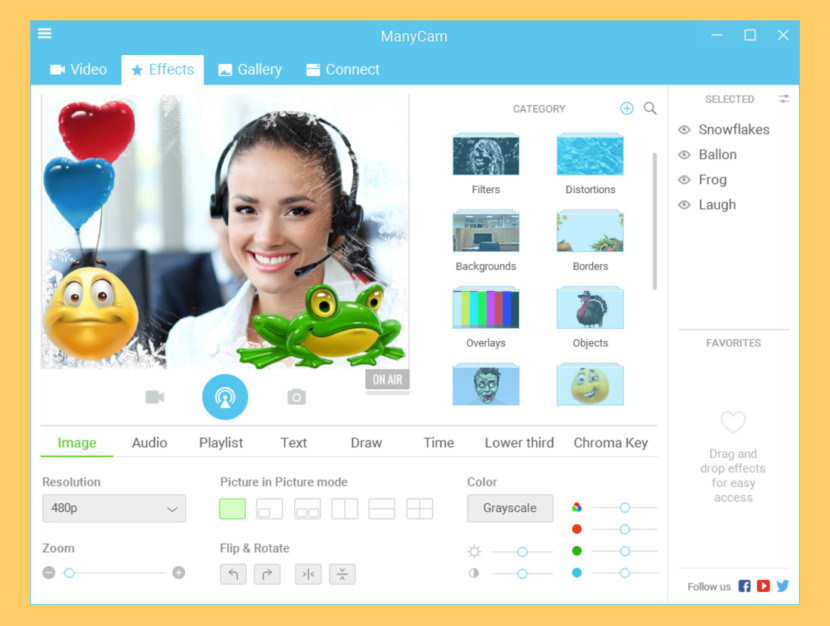 ManyCam is a free webcam software and video switcher that allows you to enhance your video chats and create amazing live streams on multiple platforms at the same time. With ManyCam, you'll be able to create professional-looking broadcasts on your favorite platforms, record your screen, add many effects and much more.
Desktop Screencasting – Share your computer screen during your live videos or record the actions you take on your desktop. ManyCam allows you to record your screen or screencast your desktop live. You can choose to capture your entire screen, custom areas, specific apps, minimized or hidden windows and more. The new update also allows you to screencast at a better frame rate than ever.
Web Source – With its new web source, ManyCam allows you to add web pages to your live broadcast as video sources, without going through your browser. Within ManyCam, you can customize the web page by modifying their CSS, to make sure your live stream looks the way you want.
4K Video Support – On ManyCam, you can render, record and stream 4k video. It supports 4k video from multiple video sources, so your live video can have the highest quality possible, and you can increase your production value.
Game Streaming (Beta) – With the new game capture module, you can easily choose your game as a video source and stream to any platform you want, especially Twitch with the brand new Twitch integration. ManyCam harnesses the power of your GPU with support for many popular video encoders, which makes it faster and it doesn't use up your CPU. This feature also allows you to add an overlay to control your live stream while playing. Currently, the Game Streaming feature is only available for Windows, soon out for Mac users.
YouTube Integration – Stream and broadcast videos from YouTube using the YouTube video source. Simply use the pull-down menu and select 'YouTube URL' from the drop-down menu. You can then enter the URL of the video you want to use as a video source and it will begin to play automatically.
Broadcast To Multiple Channels – ManyCam lets you use your webcam with different applications simultaneously. Use ManyCam to talk to your friends and family on Skype, Google Hangouts and Yahoo Messenger at the same time, or use it to live stream on different websites at once.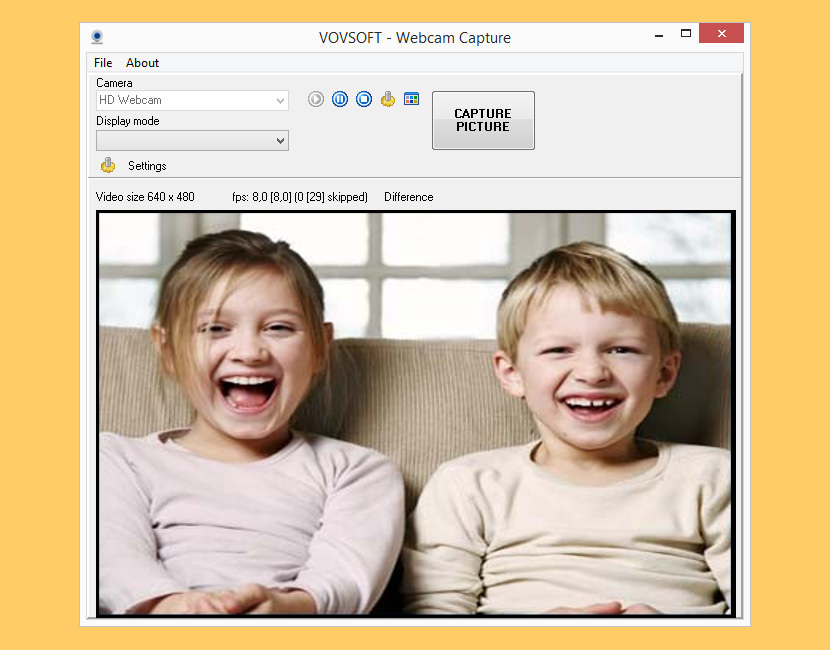 Webcam Capture is a very simple software solution that enables you to monitor one or more webcam feeds from a streamlined, minimalistic user interface. It offers several visual effects and can help you modify your webcam's properties. You can click the Start Video button and here you go. You can easily change your webcam device properties using the software.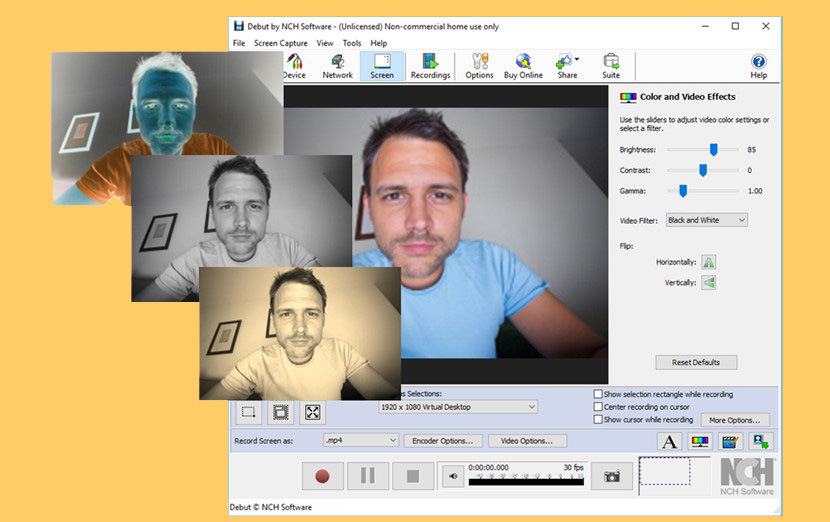 Debut is a video capture and screen video recording software. Record videos from your screen webcam, or other video devices. Capture your entire desktop or a selected portion and save the recorded videos as avi, flv, wmv or other video file formats.
Email video recordings automatically when recordings have stopped or sent via FTP. Set Debut to record video at specific times, record computer games, create demonstrations, capture video messages, add text or captions, adjust frame-rate and more.
Records video to .avi, .wmv, .flv, .asf .mpg, .3gp, .mp4, .mov and more
Multiple video and audio encoder settings
Ability to adjust resolution and frame rate of the output video
Color settings and video effects for the output video can be changed
Lets you record for set specified durations (h:mm:ss)
When recording period is over, you can either stop recording or create a new recording and continue
Mirror recordings to a network or backup drive to keep your video files safe
Can be set to automatically send video via email once the recording is completed
Can automatically transmit video files via the internet using FTP
7. Free2X Webcam Recorder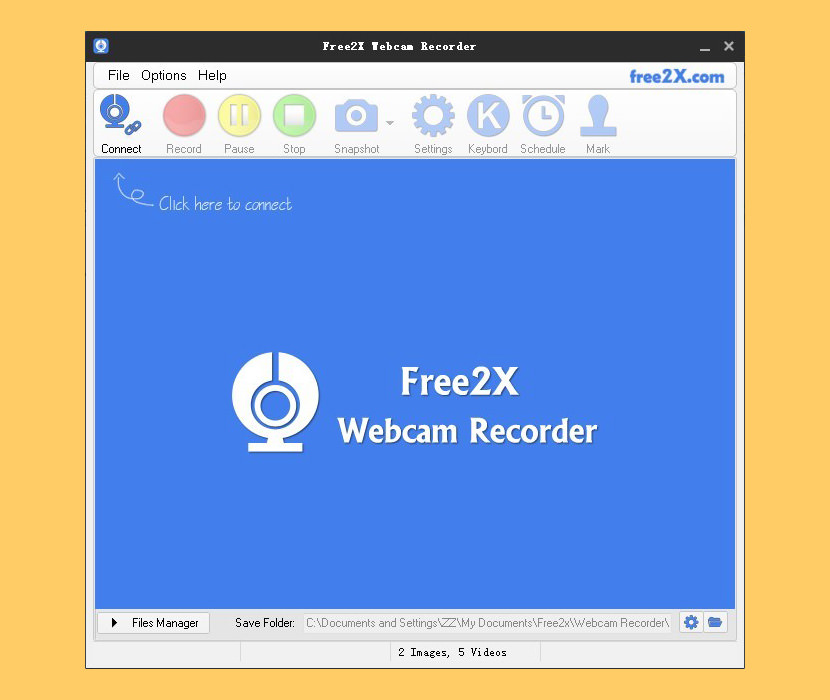 [ Discontinued ] Free2X Webcam Recorder is 100% Free Webcam Recorder Software. Record videos from any webcams, digital video cameras and save video as AVI, MP4, WMV file format. And record audio from any source. Audio can be recorded from microphone, line-in, or speakers. Another function excels in taking screenshots of webcam screens and saving it as a standard image format JPG/BMP directly.
You can use custom keyboard shortcuts to control the webcam, including record/pause/stop/snapshot. And you can edit the watermark on the output file. You can also schedule a camera to record or stop at certain times using the scheduling tab. It also provides a powerful file manager that you can use to manage your files.