I've tried CamStudio and found the free software unstable and unreliable. It crashed a few times when I tried to capture a short video of my Dota 2 game play. I found a bug in Dota 2 and wanted to share it.
See More ▼ 5 Software to Fix and Repair Corrupt MP4 AVI Video Files For 32 bit 64 bit Windows & Mac
After scouting the internet for CamStudio alternative, here are 10 free video capturing software that enables you to capture your game-play of League of Legend, Dota 2, Grand Theft Auto, MineCraft, Witcher and more. Top of my list is Open Broadcaster Software, they are the best. If for some unknown reason this amazing software doesn't work on your computer, there are other alternatives. Good luck and have fun.
Free live streaming and recording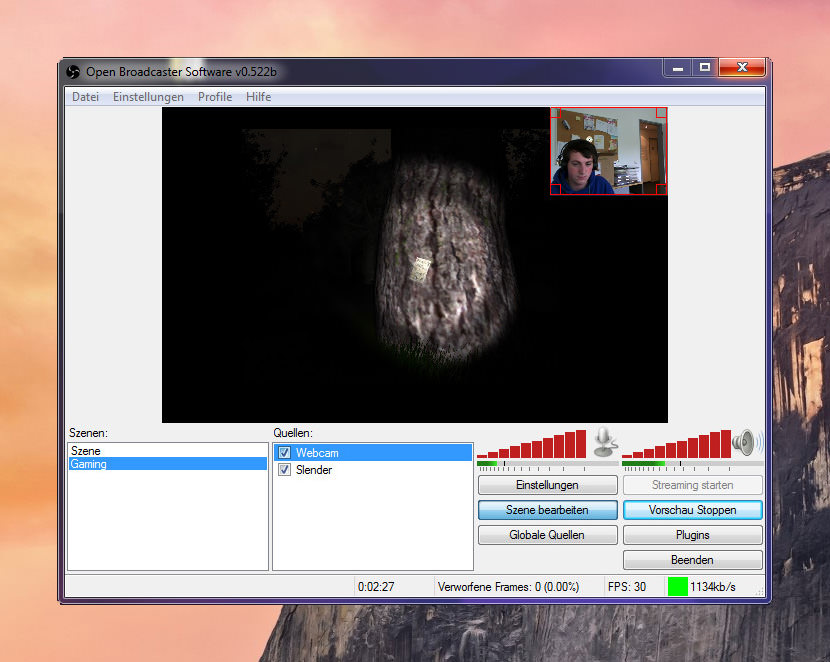 Open Broadcaster Software is free and open source software for video recording and live streaming. Idea for those into broadcasting their game plays. Supported features include:
Encoding using H264 (x264) and AAC.
Support for Intel Quick Sync Video (QSV) and NVENC.
Unlimited number of scenes and sources.
Live RTMP streaming to Twitch, YouTube, DailyMotion, Hitbox and more.
File output to MP4 or FLV.
GPU-based game capture for high performance game streaming.
DirectShow capture device support (webcams, capture cards, etc).
Windows 8 high speed monitor capture support.
Bilinear or lanczos3 resampling.
Cloud Upload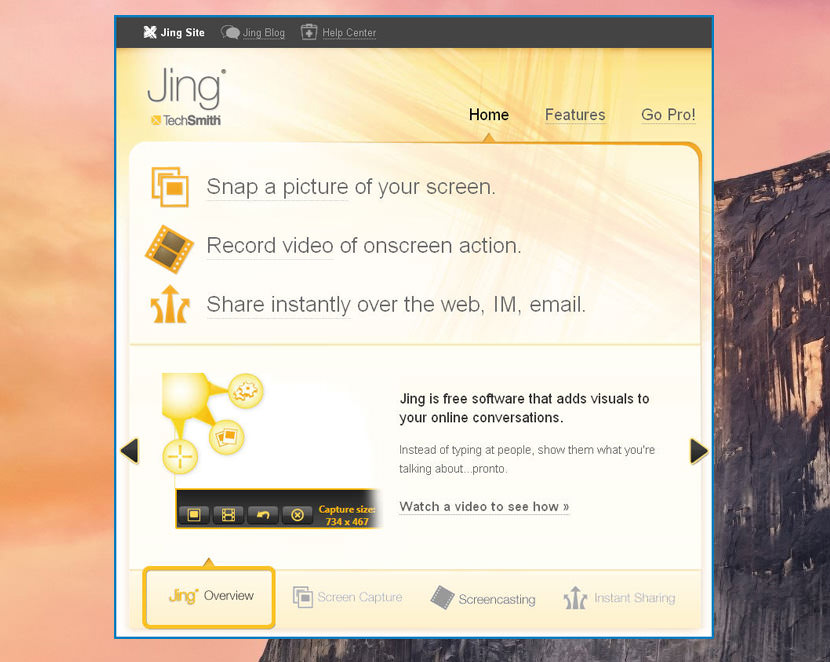 Try Jing for a free and simple way to start sharing images and short videos of your computer screen. Whether for work, home, or play, Jing gives you the ability to add basic visual elements to your captures and share them fast.
Save to avi format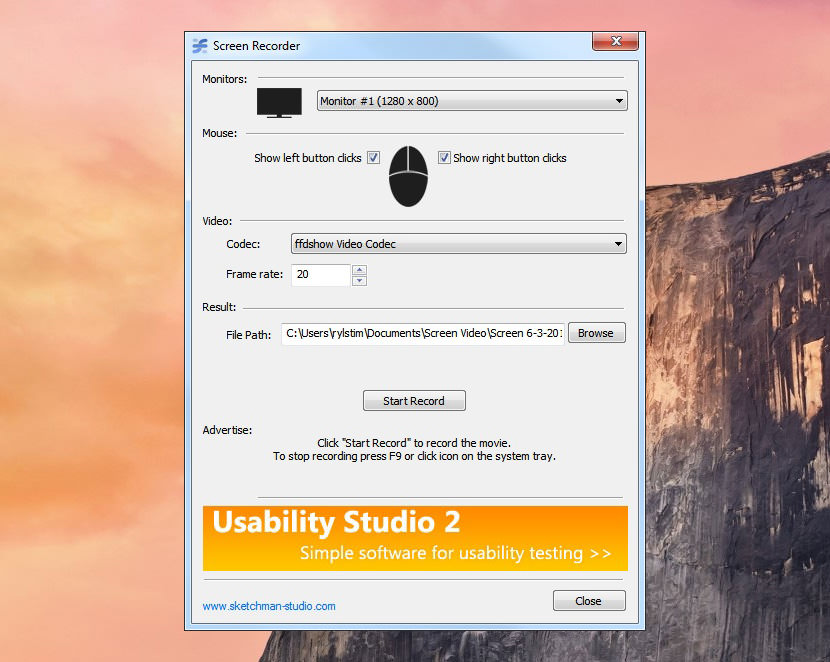 A light application for instant recording of events happening on the monitor and saving that to an AVI file at high quality. Rylstim Screen Recorder allows recording events happening on the monitor, including the mouse pointer and the visualization of the regular and right clicks of the mouse buttons. The initial setup doesn't require any special skills; you can get started with video recording as soon as you have selected the required video codec.
Save to avi format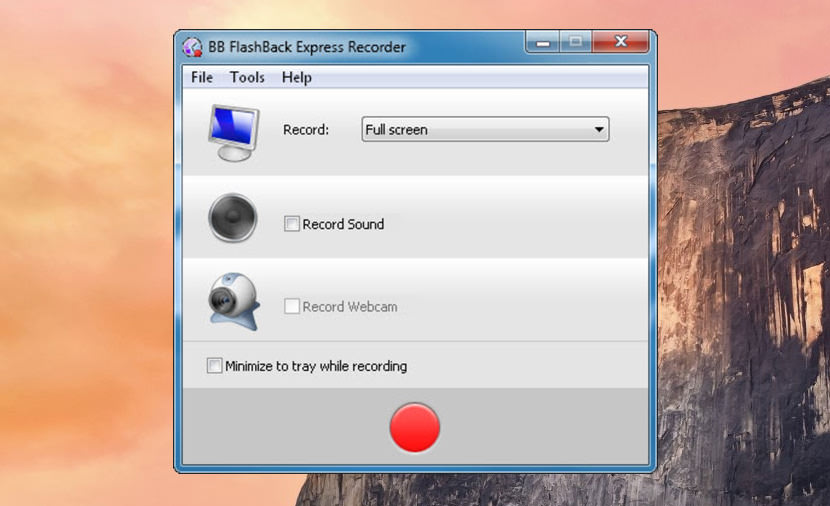 Record a commentary or PC sounds while recording the screen. Record a window, region or full screen. BB FlashBack Express free screen recorder has an easy to use interface that makes it a breeze. Review your recording frame by frame with the movie player.
Cloud Upload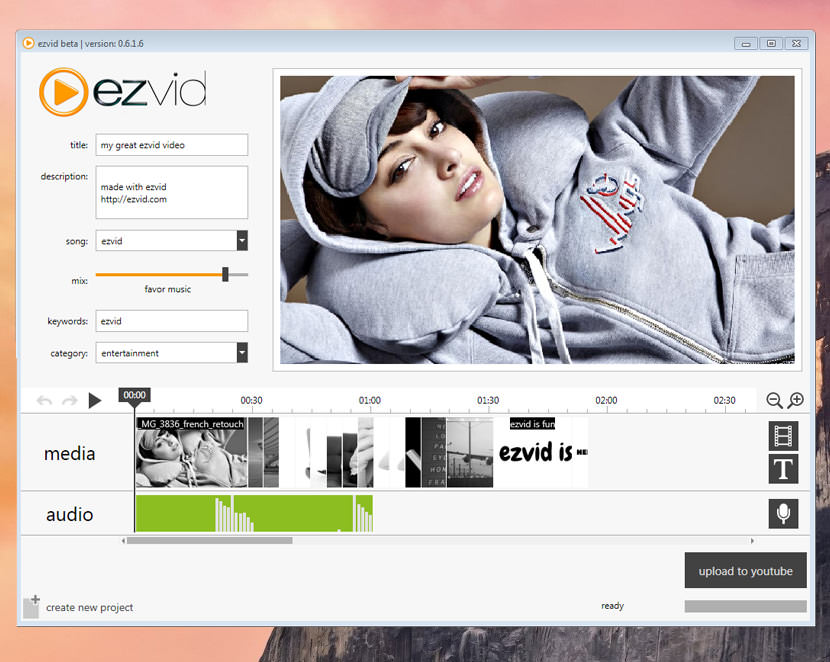 Ezvid is the world's most easy screen recorder and screen capture program for Windows. Just click the "screen capture" button, and you instantly begin recording your computer. The only drawback is the inability to export the file, you are forced to upload it to YouTube.
Save to avi format

Screen recorder software allows each user to make unique high-quality screen records and share them with other users on the web. Users don't have to register or pay a fee to use Screen Recorder. This program is a perfect tool when the users need to create:
Video lectures and presentations
Game video records
Webcam records of video and audio conversations
Save to avi format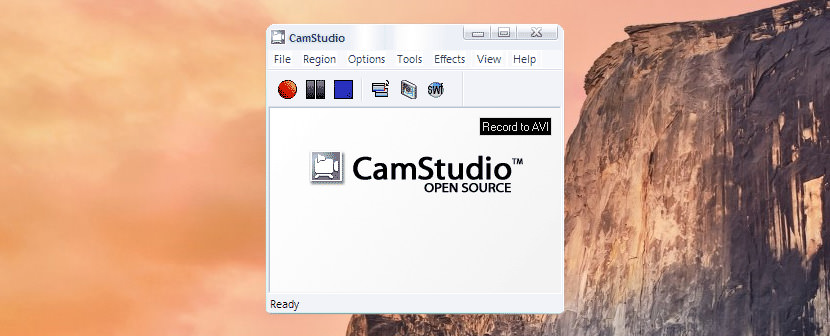 CamStudio is a great tool to create quick demos and screencasts on your computer in AVI and, if you wish, you can convert them into Flash format. CamStudio's features include options to highlight the cursor path during a recording session, automatic panning, and the ability to record with sound. An effects menu lets you annotate and append videos with comments, plus add a time stamp or watermark. CamStudio also captures screenshots if you set the frame rate, drag the mouse over the area for capture, and tap on the coordinates.
While CamStudio doesn't contain any fancy compressors, file types, or even a video editor, they found it easy to convert AVI files into MP4s, for example, using other free software. Overall, CamStudio is a great way to take advantage of open source software to produce both instructional videos and screen captures and share them with the world! Here is a detailed breakdown of CamStudio's features:
Records your screen and audio to AVI files
Converts AVI into Flash
Highlights your cursor path for clarity
Automatically pans
Records with sound
Lets you add text comments to videos
Save to avi format

Bytescout Screen Capturing can record screen video to AVI. It allows you to easily capture full screen, region around the mouse cursor or selected rectangular area. Screen Capturing automatically saves screen recording as AVI video file. The screen recorder also supports audio recording which can be disabled in Settings dialog window if required. Thus, you can capture screen video to AVI with sound. Features:
record entire screen, region or dynamic region around the mouse
mouse cursor can be recorded and highlighted with a hot spot
supports audio recording including live recording from a microphone
supports different video compression modes (can use almost any video compression codec installed on your computer)
output video files are ready to be uploaded to YouTube
Cloud Upload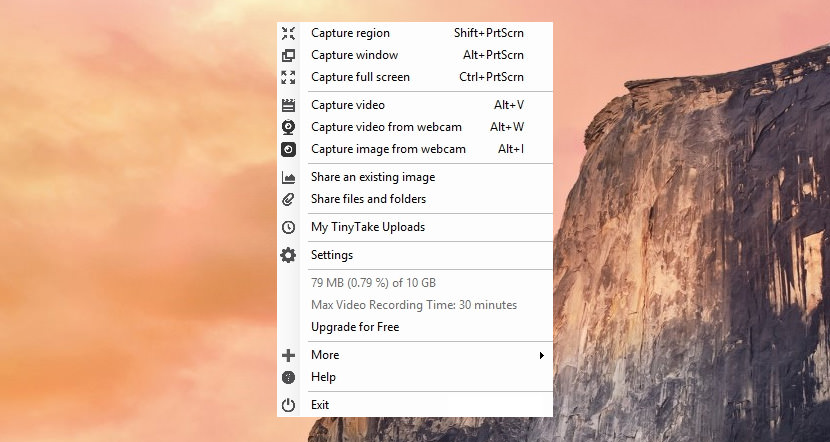 TinyTake is a free screen capture & video recording software for Microsoft Windows. With TinyTake, you can capture images and videos of your computer screen, add comments and share them with others in minutes.
You can record a video of your screen for up to 120 minutes. TinyTake is a product of MangoApps and is certified to be spyware free. TinyTake works Windows 7 or Windows 8 desktops and requires a minimum of 4GB of RAM.
Save to avi format

Free Screen Video Recorder is a compact, yet full-featured screen video recorder and screenshot capture tool that allows you to easily record screen activities and capture anything on the screen including windows, objects, menus, full screen and rectangular regions.
You can choose to save captures to file, clipboard or print them out directly from the program window. It comes with basic video and image editing tools such as resizing, cropping and rotating.
Free Screen Video Recorder saves video files as AVI and image files in BMP, JPEG, GIF, TGA or PNG formats. The best part is it contains no spyware or adware. It's clearly free and absolutely safe to install and run.
11 – Screenr Instant Screencast
Web Based, No Software Installation

[ Discontinued ] Screenr is a web based screen recorder, it doesn't require any software installation and runs on PC, Linux, Mac and Google OS. It is a java based software and with a click on a button, it captures and records everything.