How can you communicate a message without putting your audience to sleep, or driving them to check Facebook under the table during your presentation? The answer seemed simple – how about one of those great animated videos! With YouTube and Facebook videos becoming ever popular, it is undeniably video presentation instead of powerpoint type is the way forward.
Related Article 2019 ➤ 8 Free Video Editing Software For YouTube Movies And Film
However, creating interesting yet attention seeking videos are easier said than done. The best videos are those that mix actual video with some animation, this can be seen from Vox's YouTube videos. All creatively done with clear storyboard lines and self explanatory animations.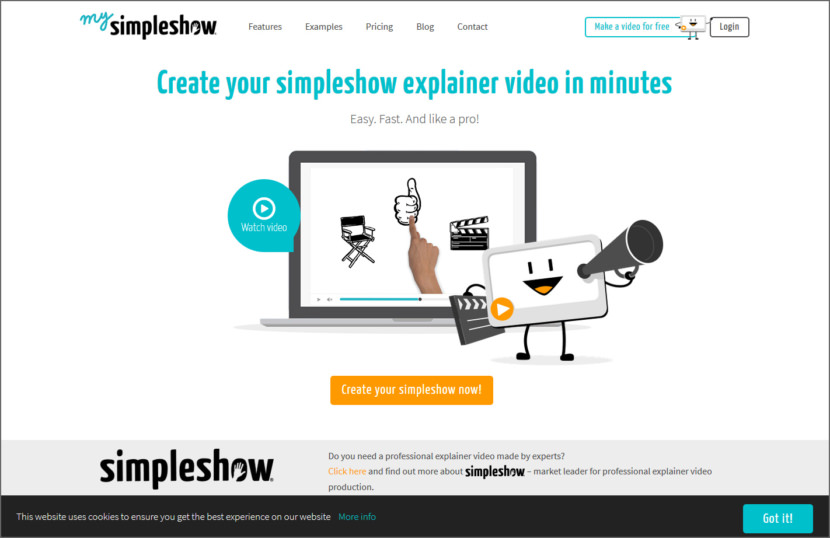 With mysimpleshow you can create great explainer videos and share them all. Our Explainer Engine transforms your English and German texts into visuals. Simpleshow has created explainer videos for corporate customers for years. With mysimpleshow, we have used all our experience and developed a simple online tool that empowers anyone to make professional videos. Their awesome free plan gives you:
Create unlimited videos
Benefit from our storyline templates and our 'auto-magical' visualization
Receive a public video page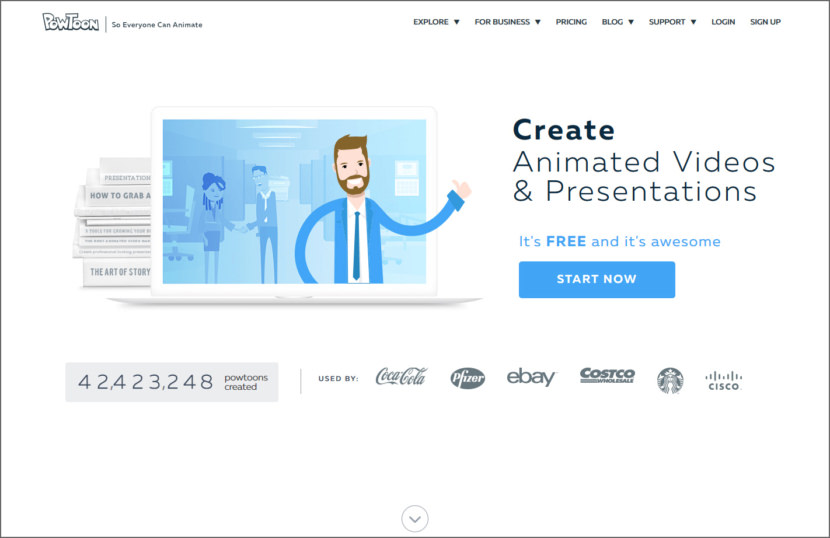 PowToon is the world's leading, most user-friendly and most intuitive animation software. With PowToon, anyone – even if you don't know a pixel from a proxy server – can create engaging, animated videos with a professional look and feel. Engage, explain and sell with impact using just a short, simple Powtoon. They're proven to be more effective than any other form of video or text communications to grab attention in the workplace. Their awesome free plan gives you:
100MB Storage
Video Quality SD Basic
Max Length 5 min
No Downloads available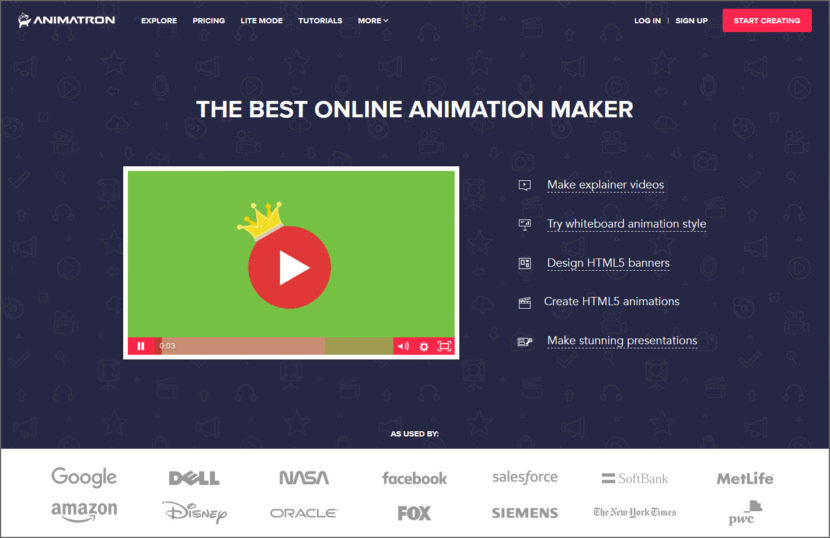 Animatron is a video and animation software development company that enables businesses and individuals to create high-quality visual content with its online video making tools. Animatron Wave amplifies social media efforts by resizing short promotional videos to fit different social media platforms, all at once. Animatron Studio is an easy-to-use and powerful online animated video maker that allows creating stunning animations and videos with a simple drag-and-drop. Works great on Microsoft's Windows 10 and Apple's macOS. Their awesome free plan gives you:
SD Quality
Max 5 projects
2GB storage, 50Gb/month bandwidth
Max Length 1 min video, 10 sec gif
Export to HTML5 video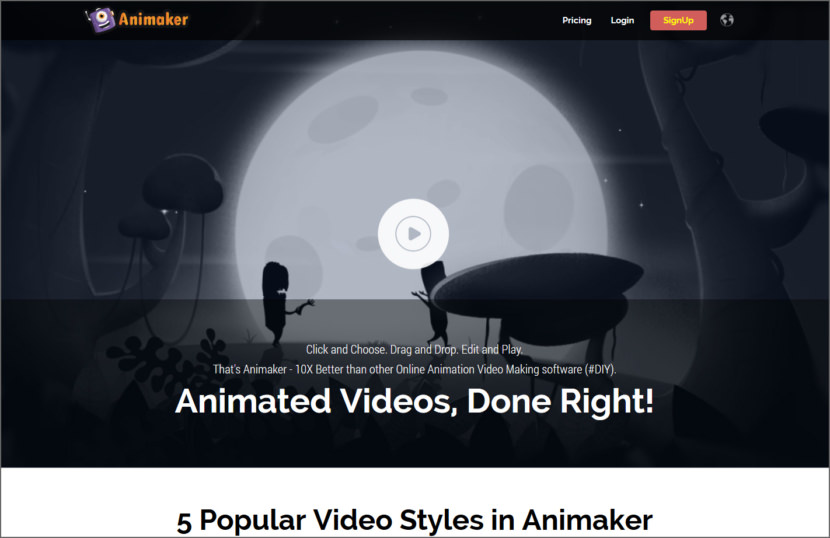 Click and Choose. Drag and Drop. Edit and Play. That's Animaker – 10X Better than other Online Animation Video Making software (#DIY). Animaker offers an extensive range of animation tools, effects and assets that will make the animation studios look primitive. Starting from simple Script/Visualization, our cloud based online animation app allows animators of all levels (newbie, start-up founders, and expert DIY video makers) a range of options. Their awesome free plan gives you:
SD Quality
Unlimited videos
Upload to YouTube
5 no of exports/mth
Max Length 2 min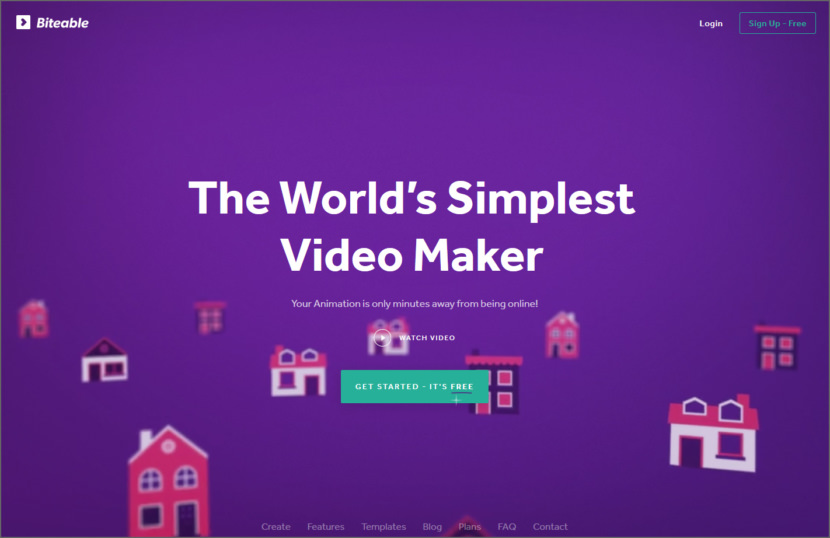 Biteable is a web-based tool that allows you to create beautiful explainer videos that you can easily add to your classroom to share with your students and make your lessons more interesting and engaging. Make a video online for free with the video maker and animation maker at Biteable.com. Create presentations, explainers, infographics, ads, intros and more! Their awesome free plan gives you:
HD TV Quality Videos
Publish To YouTube
Unlimited Videos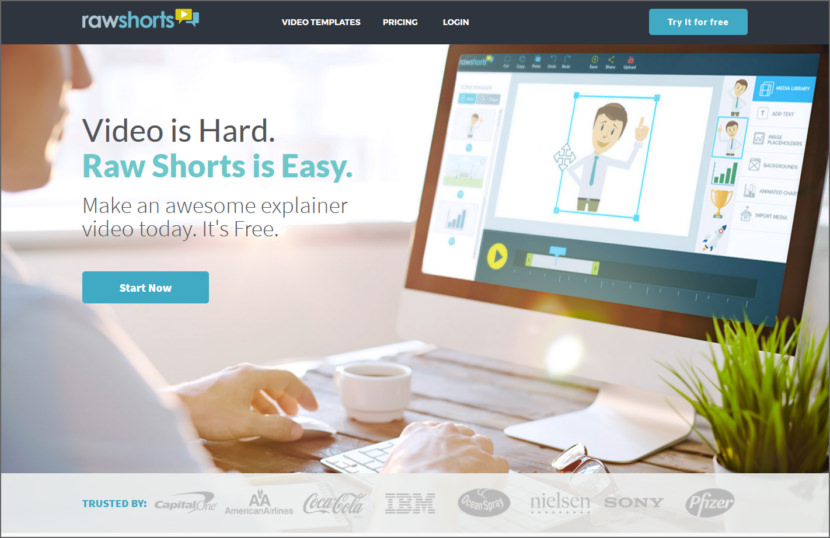 Raw Shorts gives you everything you need to make an explainer video animation, right at your fingertips. Their platform is easy and intuitive and allows businesses to create beautiful videos from professionally designed templates using a simple drag and drop interface. Raw Shorts was designed to help anyone build professional looking animations and explainer videos through a surprisingly simple process. Their awesome free plan gives you:
25Mb Storage
480P SD Low Resolution
Upload to YouTube