In life, politics is inevitable, be it in office, family or among friends. Unlike other species, Humans are known as the Verbal Social species that communicates for social purpose, more often than not, it is a mental need rather than a survival need like those in the animal kingdom.
Related Article 2019 ➤ 28 Sarcastic Quotes For Annoying Boss Or Colleague In Your Office
How to survive office politics? I always believe it takes two to tango, and if one party decided not to dance, there is nothing the other party can do. Simply avoid gossiping. Nothing destroys the dynamics of an office more than gossip. Stay away from it, because nothing good comes from it.
If a colleague tries to engage you into bad mouthing someone, always reply with a neutral answer or something positive. Because they might use whatever you said against you when it suits them. Also, a person that loves to bad mouth another will not hesitate to bad mouth you in-front of others too, watch out for these type of gossipers and avoid them. How to survive office politics?
Do not take part, always give positive replies of another person.
A colleague that wants to gossip about another colleague will not hesitate to do the same behind your back.
You cannot stop a person from bad mouthing you, however, if you do not bad mouth others while having a good social interaction skills, you'll likely to survive and win the war.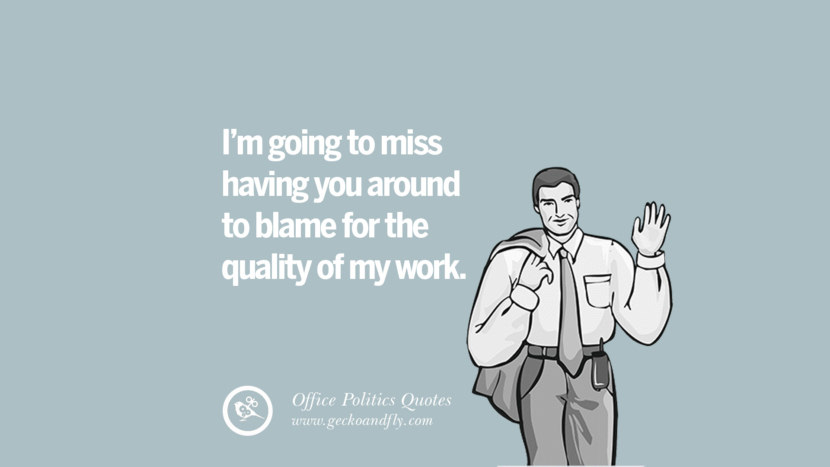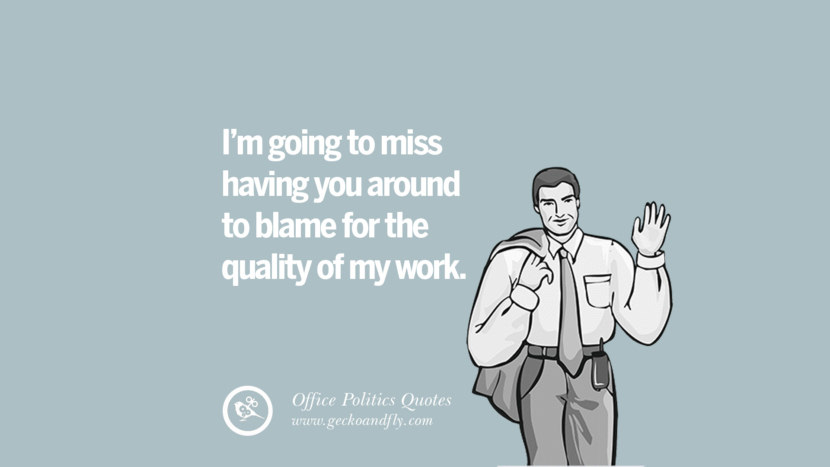 I'm going to miss having you around to blame for the quality of my work.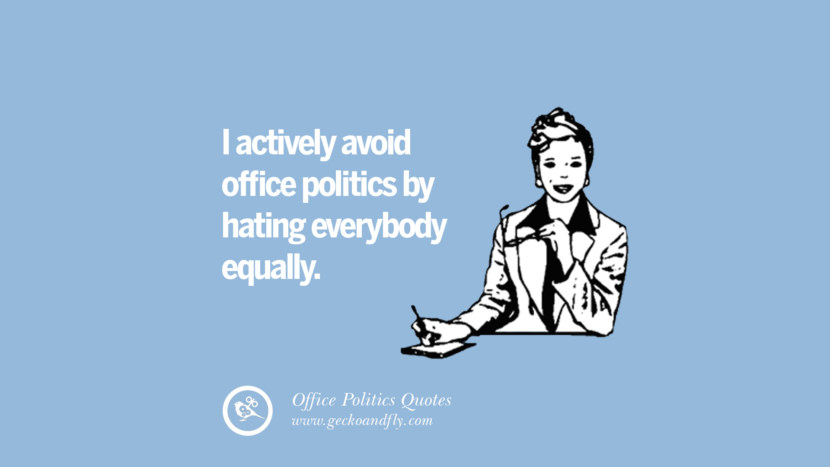 I actively avoid office politics by hating everybody equally.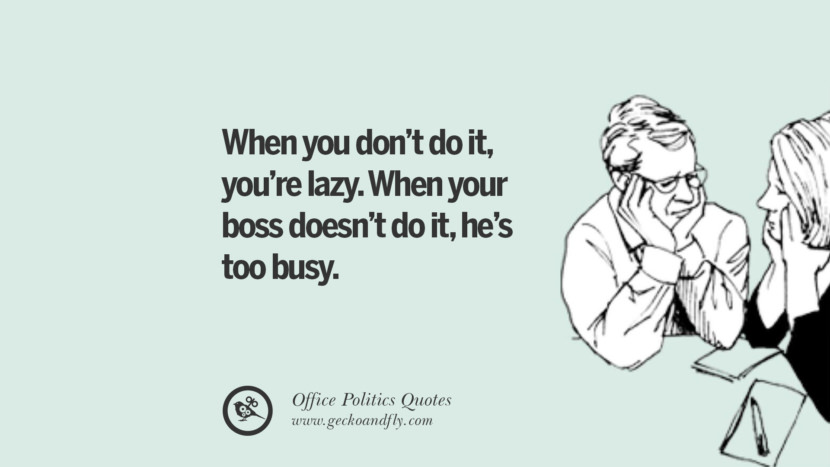 When you don't do it, you're lazy. When your boss doesn't do it, he's too busy.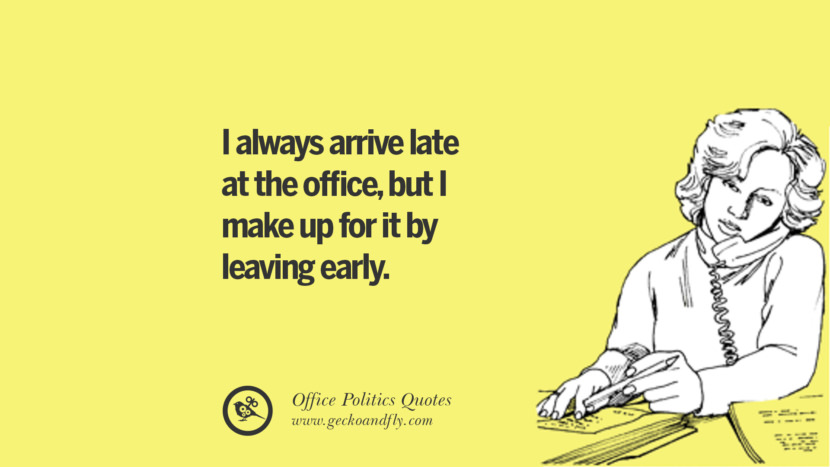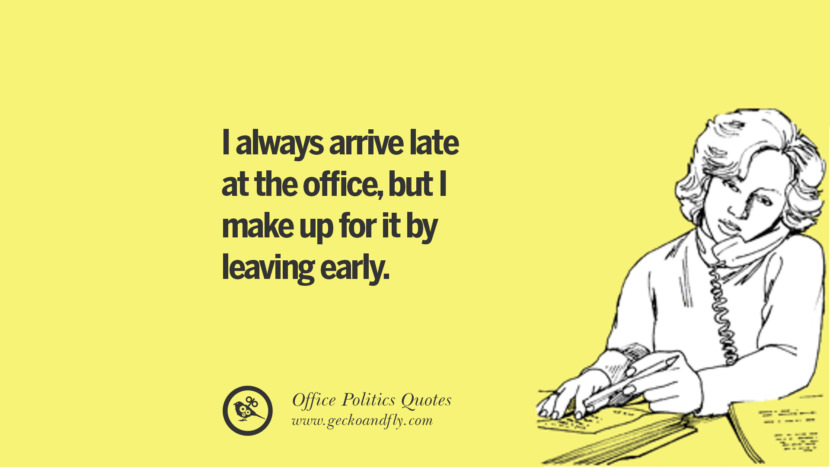 I always arrive late at the office, but I make up for it by leaving early.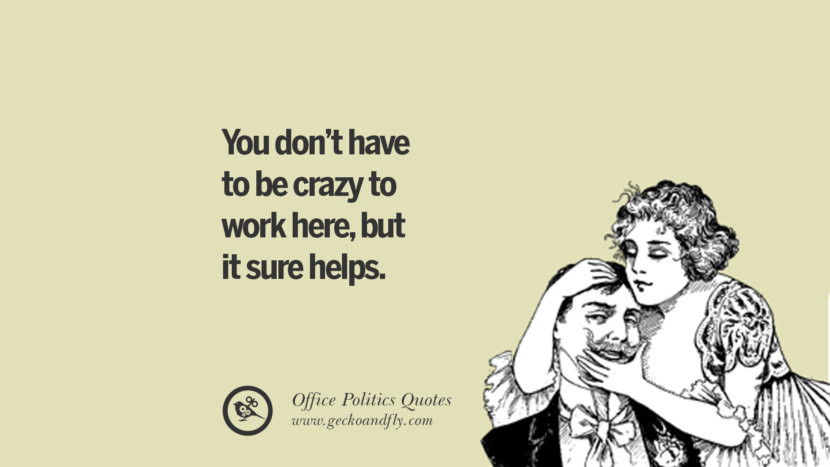 You don't have to be crazy to work here, but it sure helps.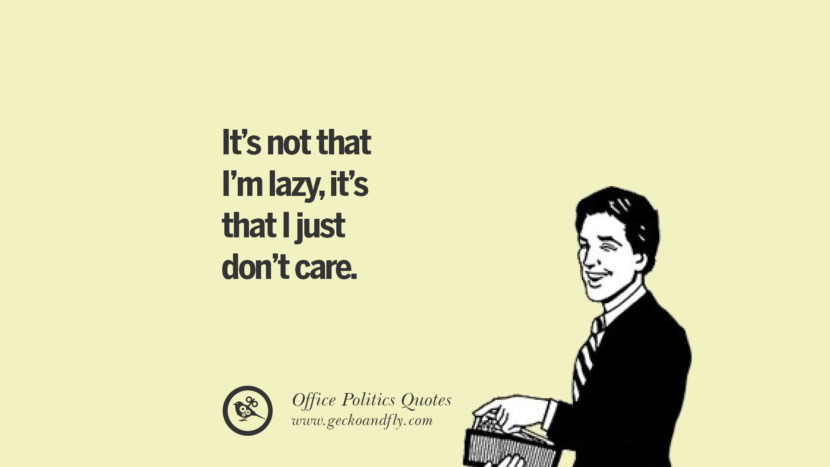 It's not that I'm lazy, it's that I just don't care.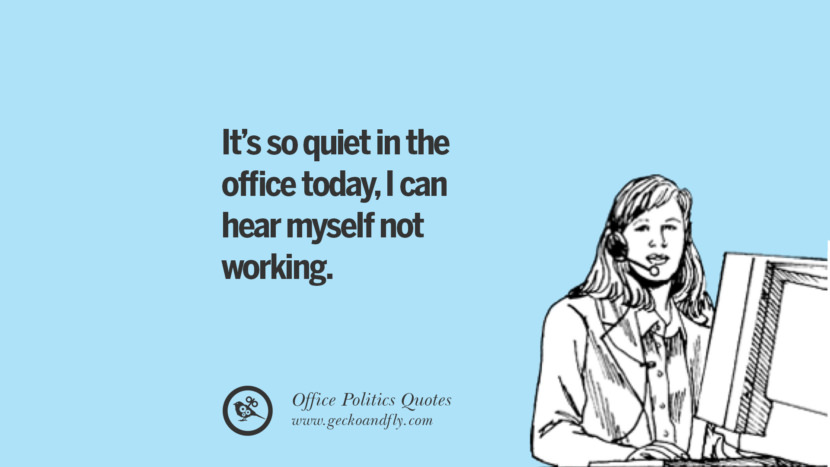 It's so quiet in the office today, I can hear myself not working.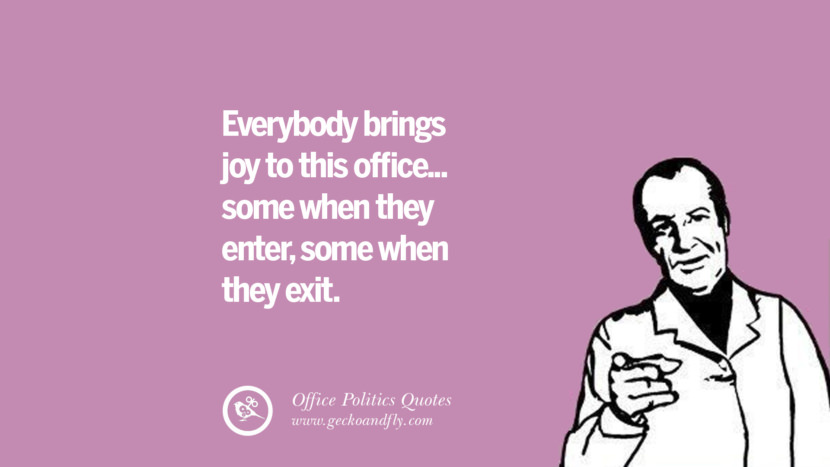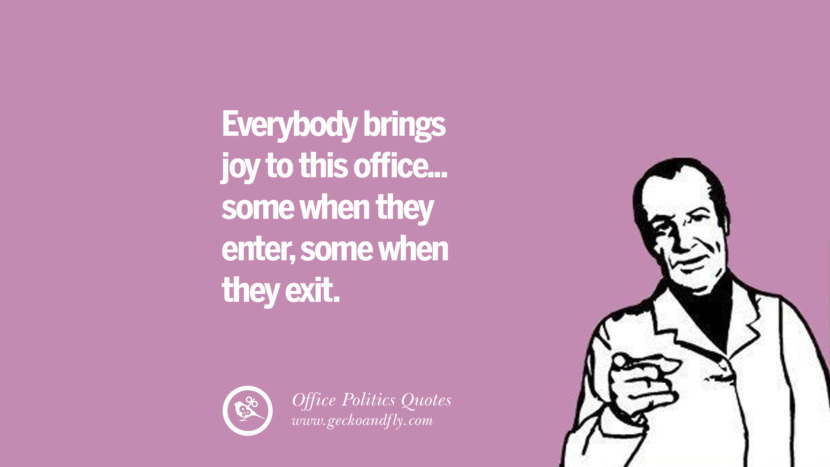 Everybody brings joy to this office… some when they enter, some when they exit.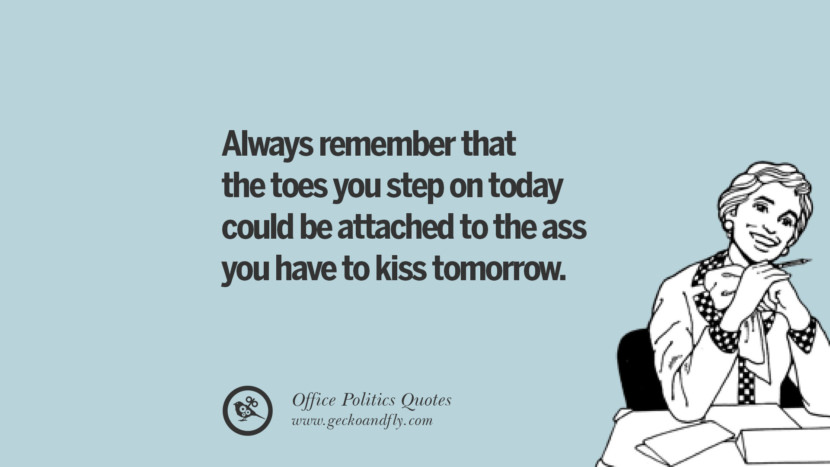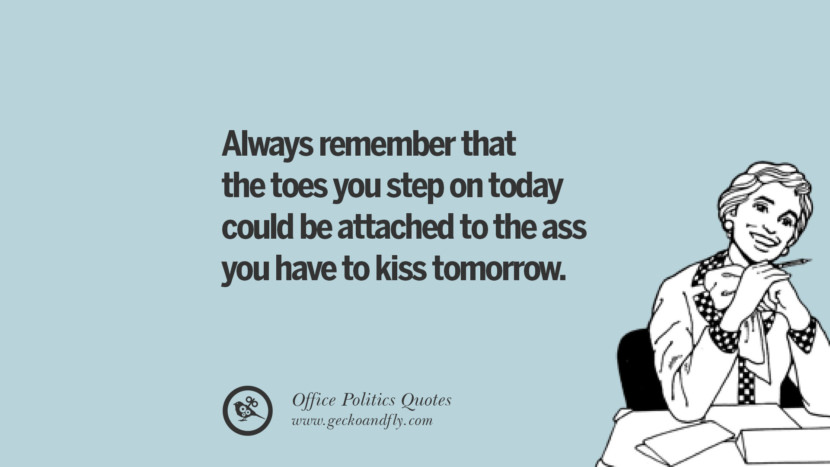 Always remember that the toes you step on today could be attached to the ass you have to kiss tomorrow.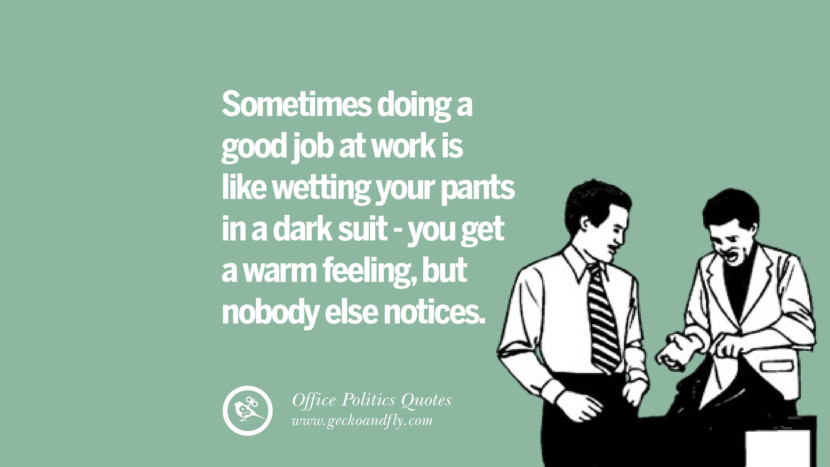 Sometimes doing a good job at work is like wetting your pants in a dark suit – you get a warm feeling, but nobody else notices.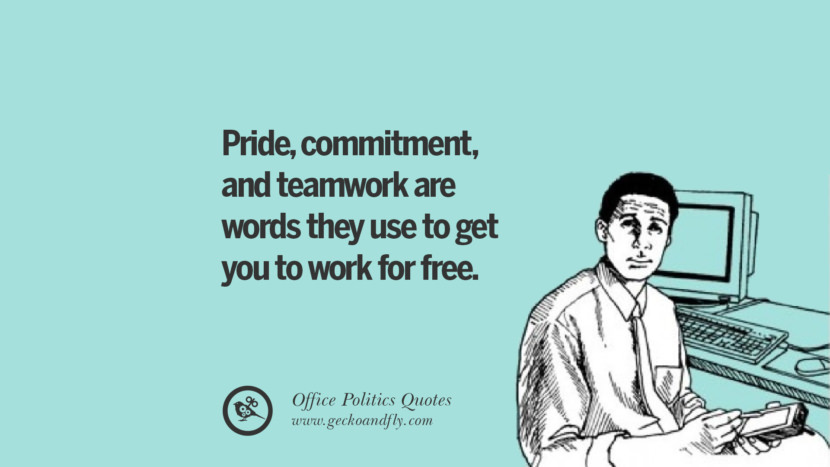 Pride, commitment, and teamwork are words they use to get you to work for free.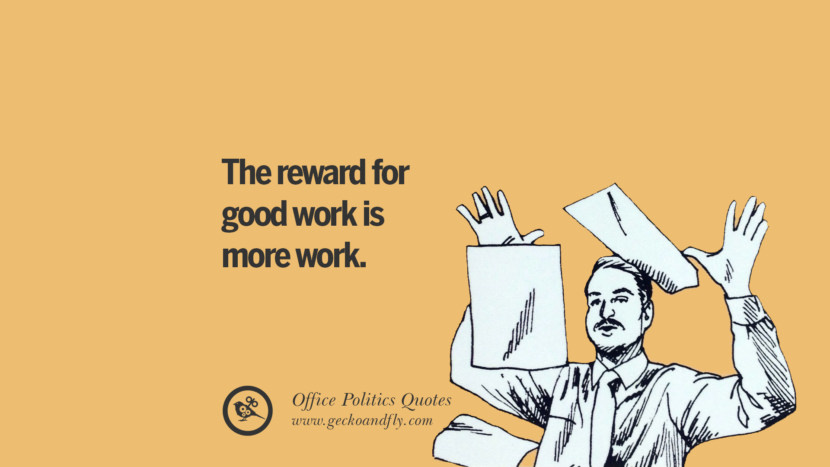 The reward for good work is more work.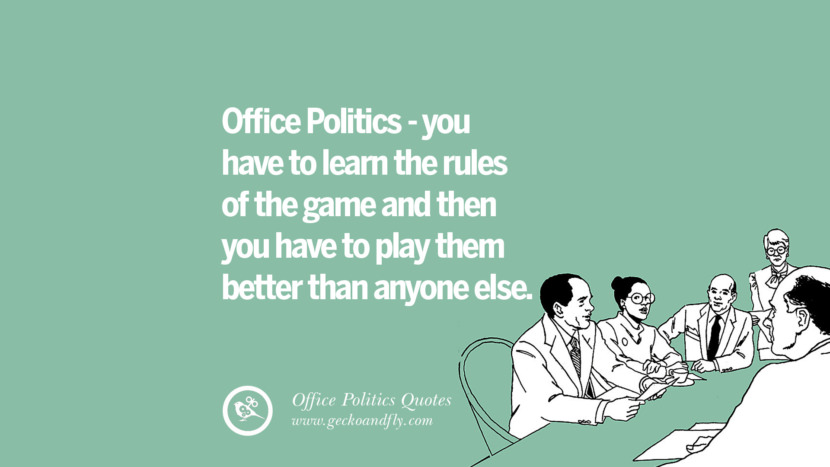 Office politics – you have to learn the rules of the game and then you have to play them better than anyone else.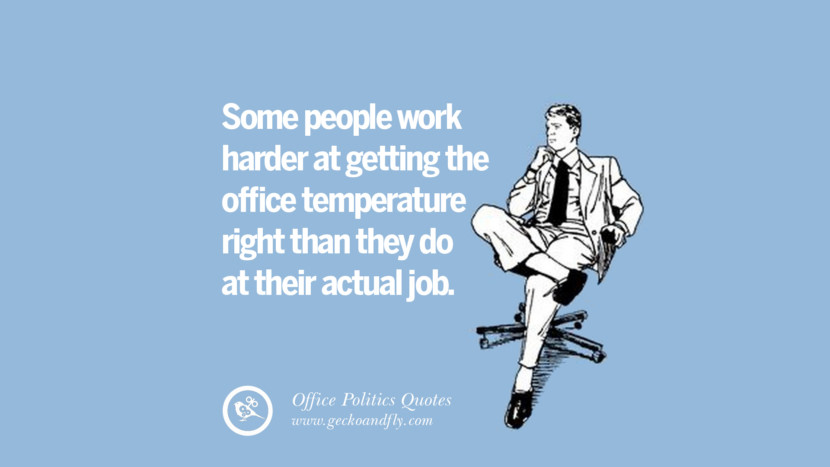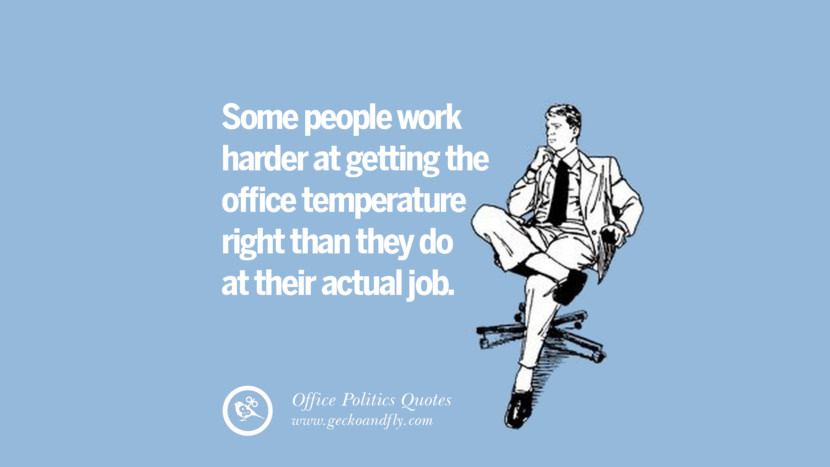 Some people work harder at getting the office temperature right than they do at their actual job.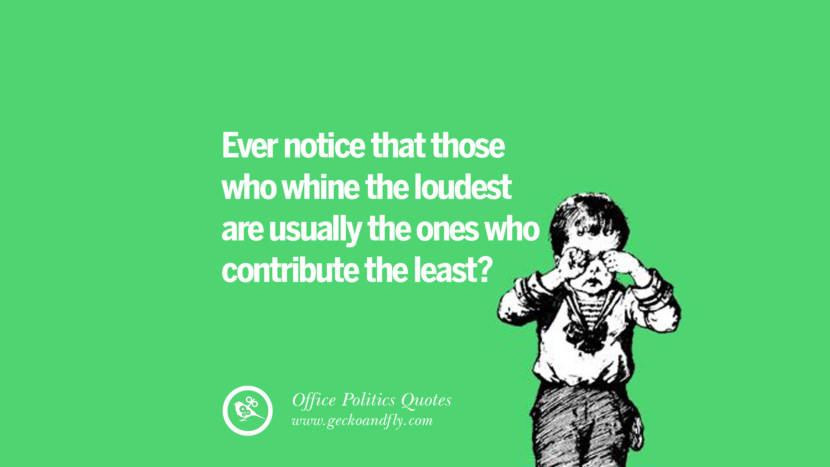 Ever notice that those who whine the loudest are usually the ones who contributes the least?