Charles Thomas Munger is an American investor, businessman, and philanthropist. He is better known as the right hand man of Warren Buffet. He is vice chairman of Berkshire Hathaway, the conglomerate controlled by Warren Buffett. Just like Warren, Munger was born in Omaha, Nebraska. Munger graduated from Harvard Law School in 1948 and met Buffett at a dinner party 11 years later. Like Buffett, he's a pragmatic investor and a major philanthropist, giving millions to universities. He has a net worth of 1.4 USD Billion.
See More ▼ 18 Investment Advises By Warren Buffett On Wealth Management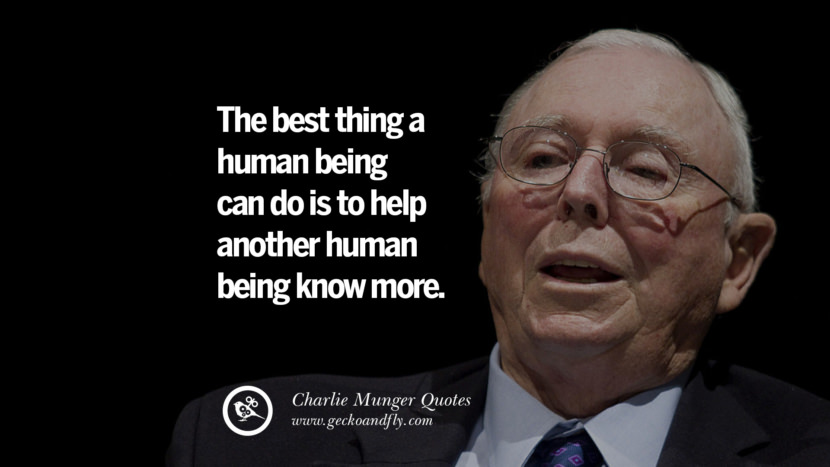 The best thing a human being can do is to help another human being know more.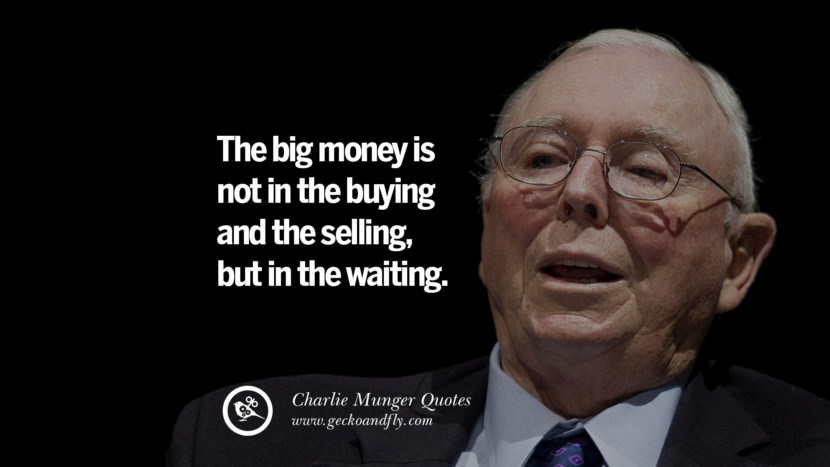 The big money is not in the buying and the selling, but in the waiting.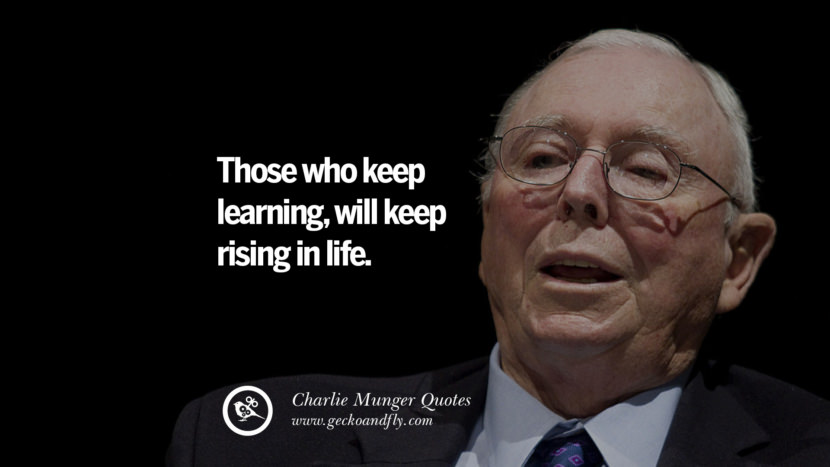 Those who keep learning, will keep rising in life.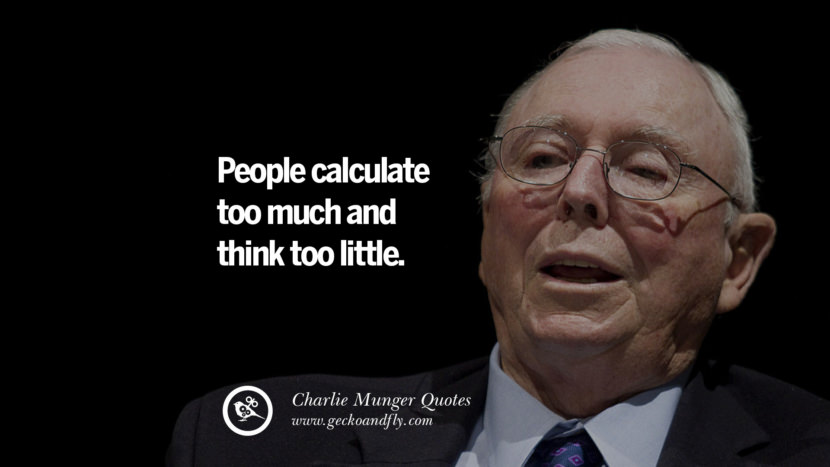 People calculate too much and think too little.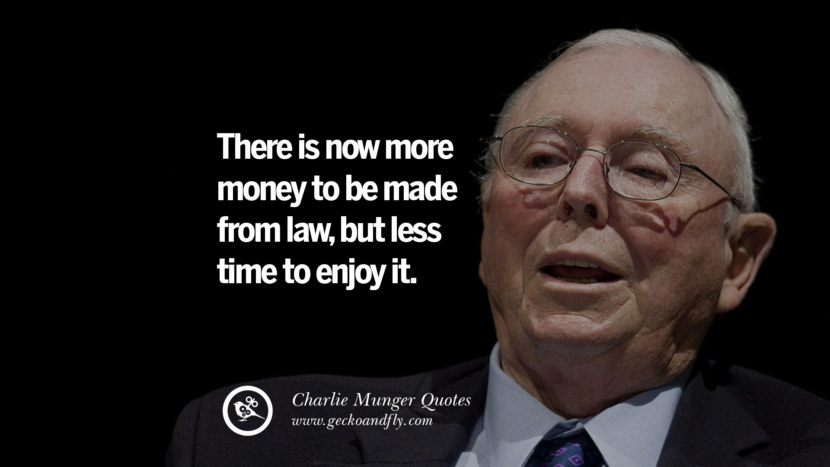 There is now more money to be made from law, but less time to enjoy it.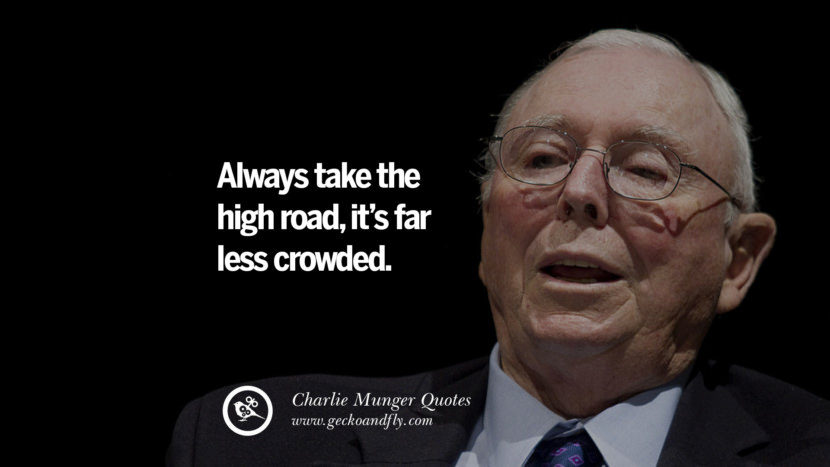 Always take the high road, it's far less crowded.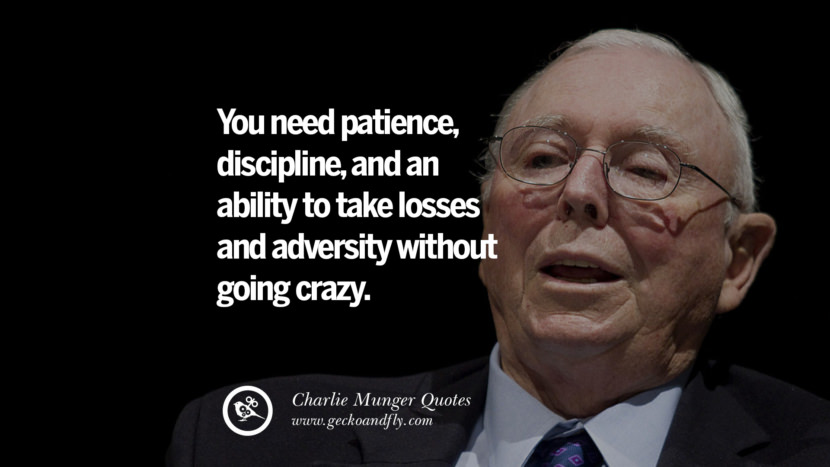 You need patience, discipline, and an agility to take losses and adversity without going crazy.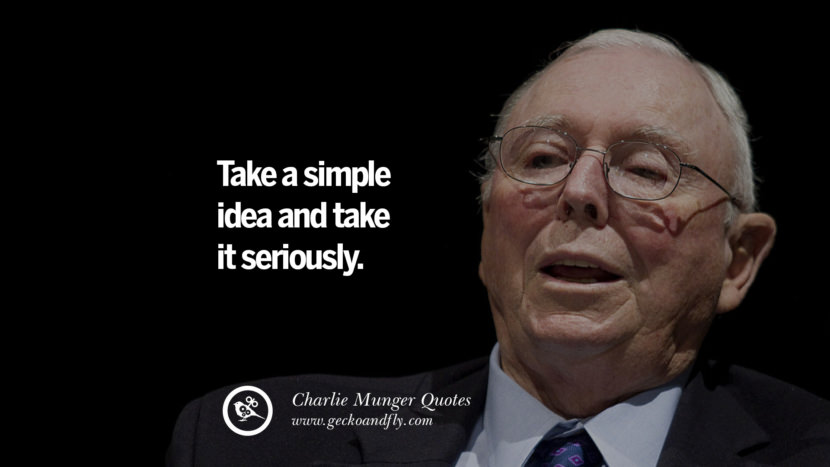 Take a simple idea and take it seriously.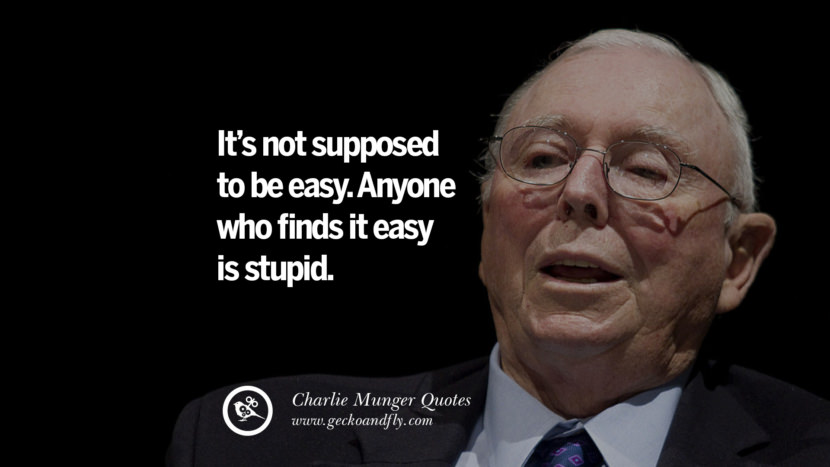 It's not supposed to be easy. Anyone who finds it easy is stupid.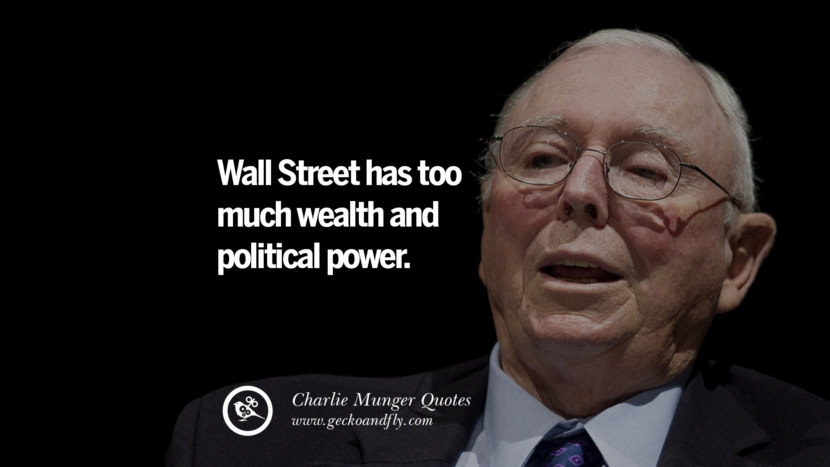 Wall Street has too much wealth and political power.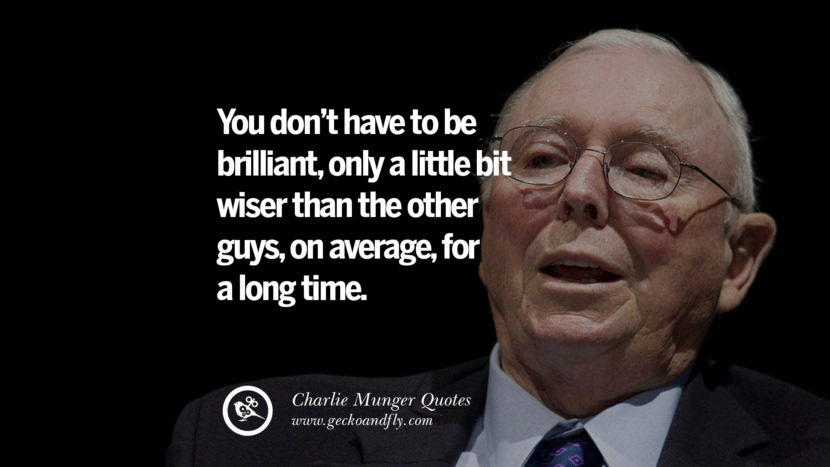 You don't have to be brilliant, only a little it wiser than the other guys, on average, for a long time.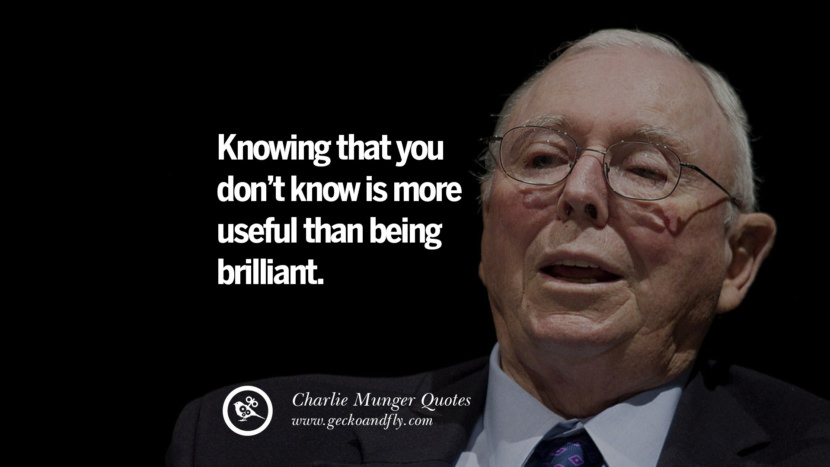 Knowing that you don't know is more useful than being brilliant.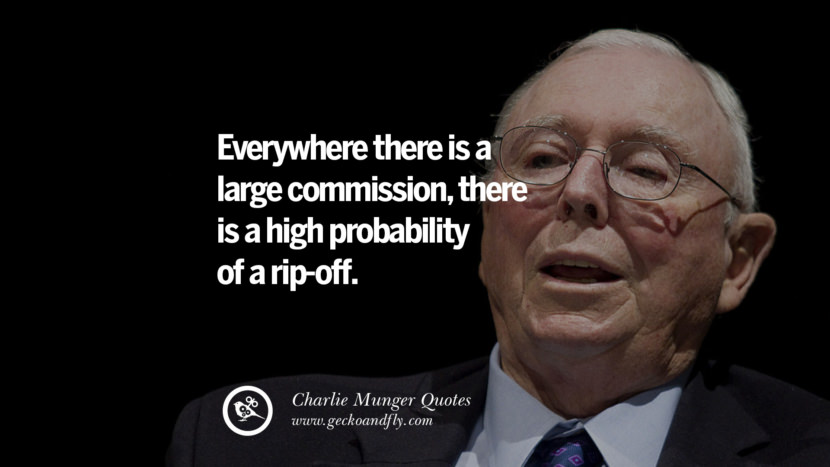 Everywhere there is a large commission, there is a high probability of a rip-off.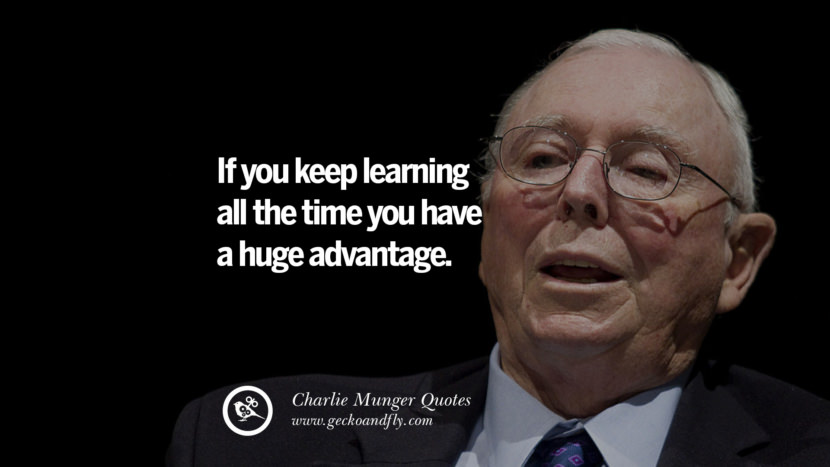 If you keep learning all the time you have a huge advantage.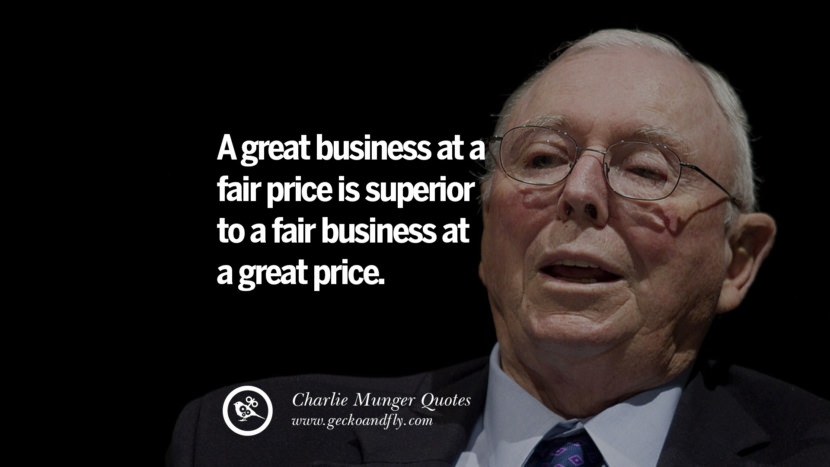 A great business at a fair price is superior to a fair business at a great price.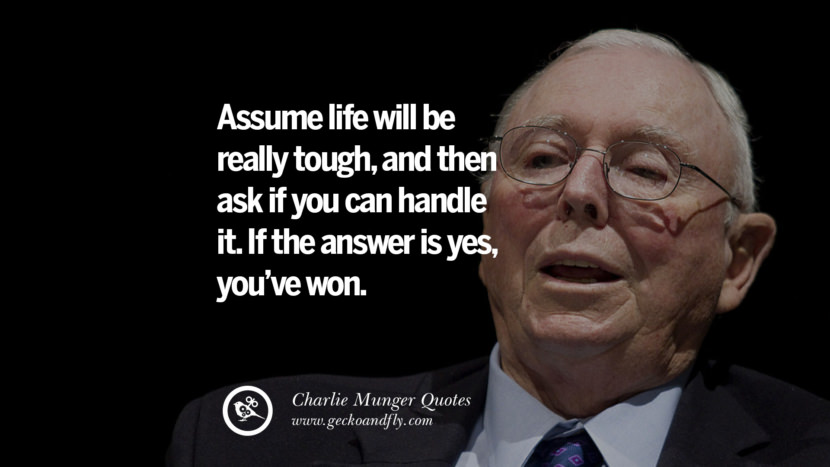 Assume life will be really tough, and then ask if you can handle it. If the answer is yes, you've won.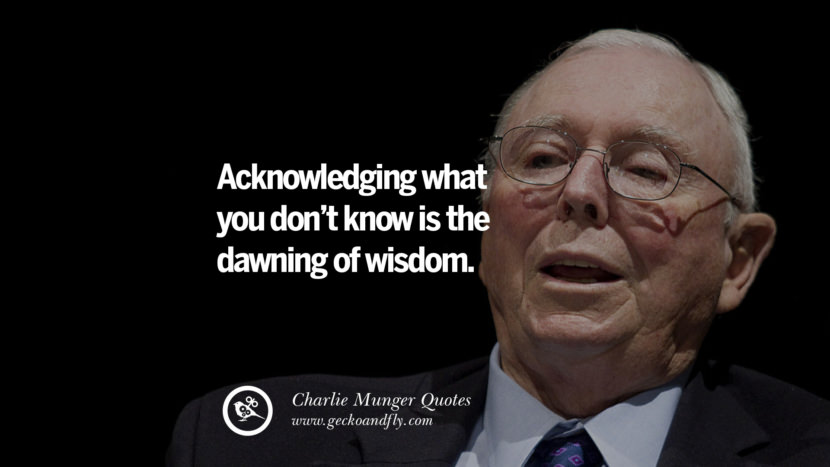 Acknowledging what you don't know is the dawning of wisdom.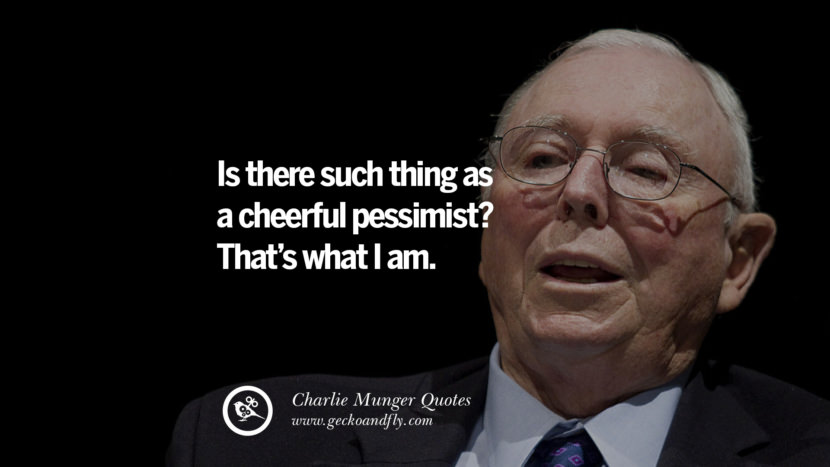 Is there such a thing as a cheerful pessimist? That's what I am.