AVG was one of the first big antivirus companies that made their basic antivirus product free for home users, this paved the way for others to follow suit and offer a free version of their antivirus. How do you make money by giving away something for free?
See More ▼ 15 Free AntiVirus For Windows 10 Compared – Avira, Comodo, BitDefender, Avast, AVG, Panda, Kaspersky, Norton, and Microsoft.

When a product is free, you become the product. The AVG Free version was installed in a lot of homes, from there, AVG was able to gather lots of data, especially the latest outbreak, this essentially gave them first hand knowledge on how to counter a new malware, therefore making their antivirus more appealing to business owners.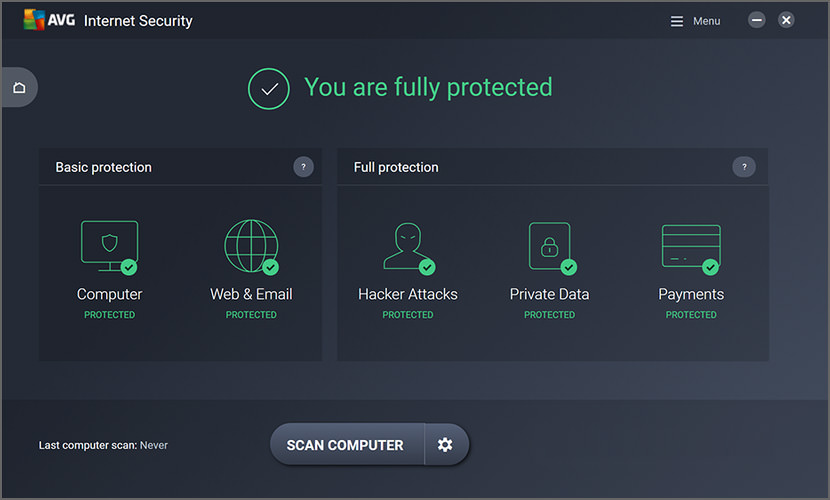 Malware doesn't just affect your PC anymore — it's gotten personal. Through ransomware and webcam spying, hackers can get to your most personal files and photos, or even peep into your home. AVG Internet Security now comes with new Webcam Protection and Ransomware Protection features to secure your personal files — and your private life.
Web & Email Protection – Your email has never been safer. Their Email Shield technology specifically targets email attachments to stop threats, wherever they may come from — malicious senders or friends sending malware out unknowingly.
Hacker Attacks Protection – Their Enhanced Firewall gives you full control over exactly who and what comes in and out of your PC. And their Ransomware Protection provides an extra layer of protection against ever-increasing ransomware attacks.
Privacy Protection – Keep peeping Toms and suspicious applications from accessing your webcam, encrypt and hide your most private photos and files, or permanently shred documents you're done with.
Payments Protection – Whether browsing, banking, or shopping, this is the added internet protection you need. They block spam and scams, and even help you avoid fake copycat websites, to prevent you from accidentally giving their passwords or credit card numbers to the bad guys.
Download AVG Internet Security Free 1 Year Trial
At the time of writing, AVG is offering a limited AVG Internet Security Free for 1 Year [ 100% Original and No Serial Required For Activation ]. After the promotion expires, it will default back to a 30 days trial.
Although AVG Internet Security doesn't offer remarkable protection when compared to other well known security suits, it has solid systems tools for providing decent protection to your PC and is wonderfully easy to use. AVG Internet Security covers the things you will need to protect your PC: anti-virus, anti-spam, Firewall, email protection, web-browsing protection and identity theft.
Connected Males and Health