Undeniably, Google Forms is one of the most used online survey and forms. It is free, easy to setup and simple. The only drawback is the lack of design, not that it is bland, it is simply too technical. The user interface is easy to understand but the outdated design makes the whole process of participating in the survey torturing.
Related Article 2019 ➤ 7 Free Powerpoint Alternatives – For Online Cloud, Android And iOS
There are Google Forms templates available online, however, they are mostly badly designed. Without further ado, here are 5 beautifully crafted online forms and surveys, the best Google Forms alternatives.
↓ 01 – Typeform | 100 responses/mo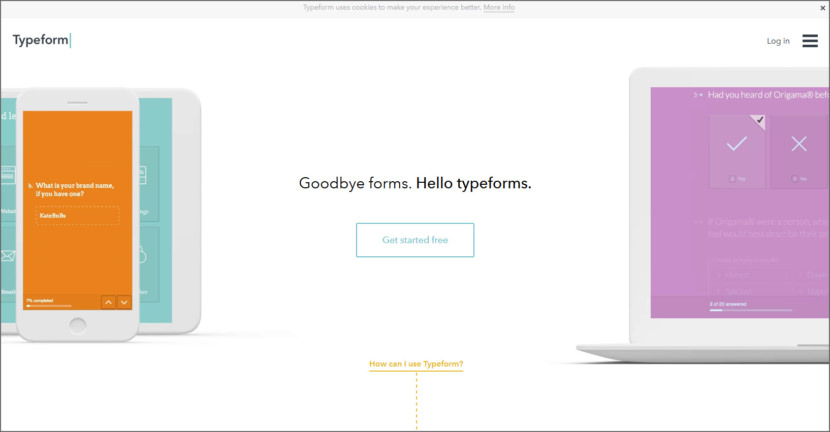 Create beautiful, next-generation online forms with Typeform, the form survey builder that makes asking questions easy and human on any device. Try it for free! How good is Typeform? Its main software creates dynamic forms based on user needs. Typeform's software has been used by Apple Inc., Airbnb, Uber and Nike, Inc. That's how good it is.
↓ 02 – Engageform | Unlimited Question and Engagements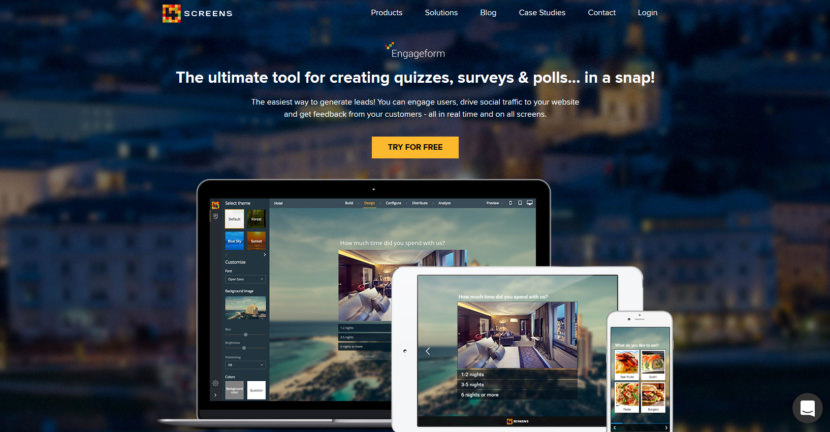 With Engageform you can create quizzes, polls & surveys in only a few minutes. Publish them and they will look amazing on all sorts of screens. The easiest way to generate leads! You can engage users, drive social traffic to your website and get feedback from your customers – all in real time and on all screens.
↓ 03 – Responster | Unlimited Surveys | 10 Questions
Customer feedback, employee engagement, lead followup – Responster is the survey creation tool with businesses in mind. Beautiful, cross-platform surveys can be easily created in a drag and drop builder, and survey results are automatically uploaded and visually organized in your dashboard, with easy export to Excel or PDF capability.
↓ 04 – SurveyMonkey | Unlimited Surveys | 10 Questions | 100 Responses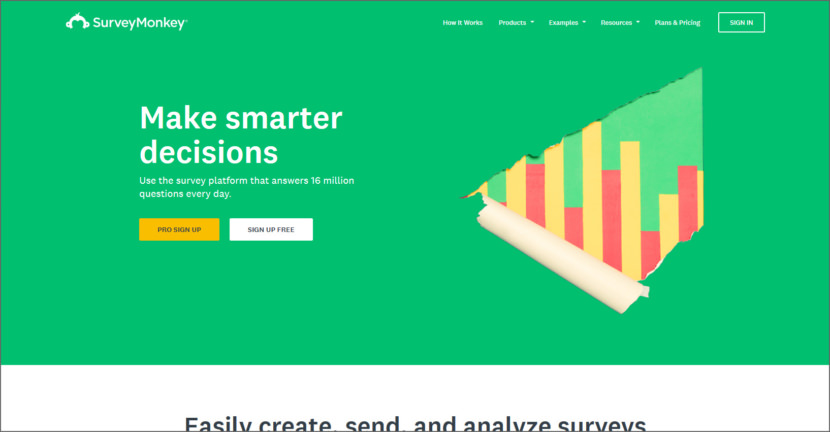 It is really quick and easy to design a professional looking, professional acting survey questionnaire. It's equally quick to give you the results.It's easy to get your data and it's easy to analyze results. SurveyMonkey gives you a powerful tool to learn what customers (and employees) want from you – and does it in about 80% less time.
↓ 05 – Cognito Forms | Unlimited Forms | 500 Entries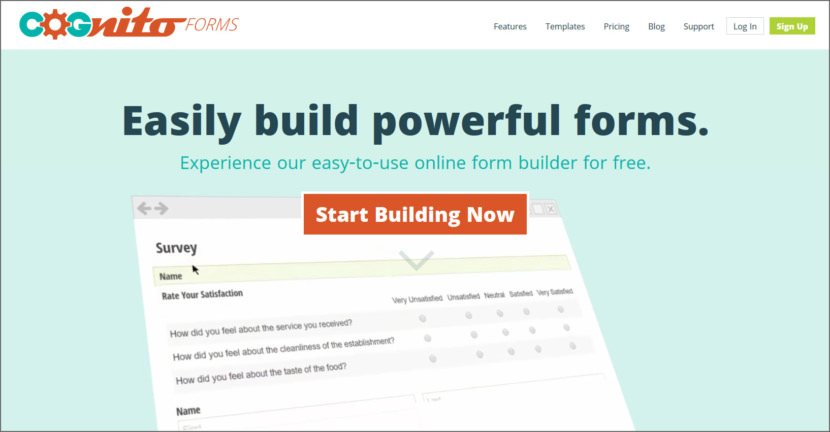 Cognito Forms is an easy drag and drop form builder that creates intuitive and responsive online forms. Forms can be quickly created from scratch or from dozens of prebuilt templates. Forms can be shared as links or embedded seamlessly into any website. Entries can be easily managed from a computer or any mobile device. Forms can capture payment via seamless integration with Stripe. No monthly fee and only 1% of transactions for payment-enabled forms. Generate custom PDF and Word documents using simple and powerful Word-based templates.