Microsoft Powerpoint is the to-go-to presentation slides software for almost everyone, this is because Microsoft Office is the biggest productivity suite for both Windows and macOS machines. However, as the world gradually moves towards the cloud and web, Microsoft is slowly losing their grip on productivity software as more and more people start using free productivity tools such as Google Docs. The best part is, it is accessible on almost every device such as smartphones and tablets.
🤣😍😂 25 Free Microsoft PowerPoint And Google Slides Presentation Templates
↓ 01 – Google Slides | Web | Android | iOS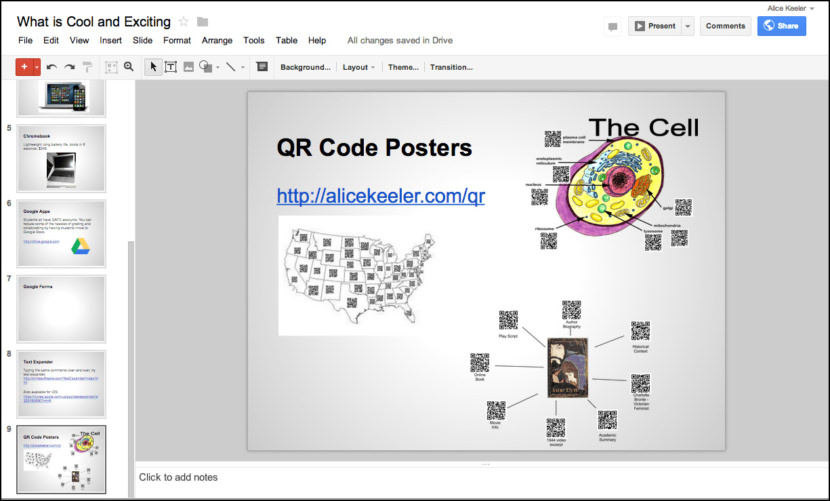 Google Slides is an online presentation app that allows you to show off your work in a visual way. Google Slides makes your ideas shine with a variety of presentation themes, hundreds of fonts, embedded video, animations, and more. All for free. Choose from a wide variety of pitches, portfolios and other pre-made presentations — all designed to make your work that much better, and your life that much easier. Here's what you can do with Google Slides:
Edit a presentation with friends or coworkers, and share it with others effortlessly.
Import .pptx and .pps files and convert them to Google presentations.
Download your presentations as a PDF, a PPT, or a .txt file.
Publish and embed your presentations in a website.
Open, and edit, or save Microsoft PowerPoint files with the Chrome extension or app.
Convert PowerPoint files to Google Slides and vice versa.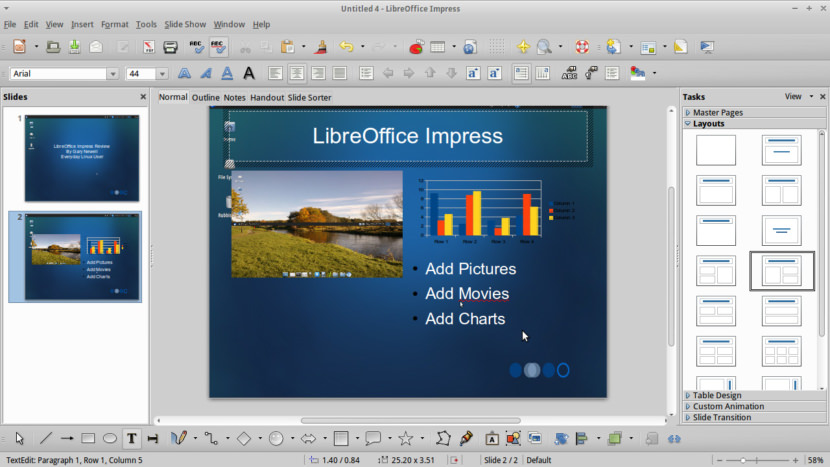 Impress is a truly outstanding tool for creating effective multimedia presentations. Creating and editing slides is very versatile thanks to different editing and view modes: Normal (for general editing), Outline (for organizing and outlining your text content), Notes (for viewing and editing the notes attached to a slide), Handout (for producing paper-based material), and Slide Sorter (for a thumbnail sheet view that lets you quickly locate and order your slides).
↓ 03 – Slides | Web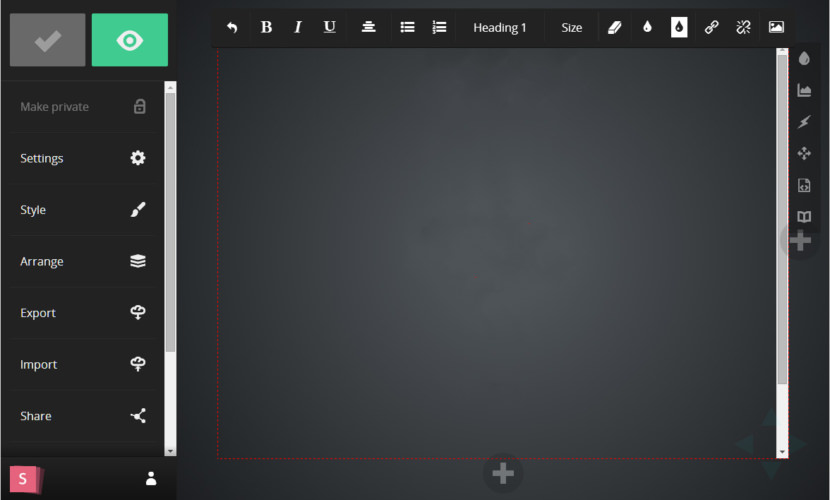 The easiest way to create and share beautiful presentations. The Slides editor is available right in your browser. All of your work is stored securely on our servers, accessible wherever you are. Presentations can be viewed in any modern browser, including mobile. Touch devices are presented with a touch-optimized presentation. There's a wide variety of themes and transitions to pick from to make sure things look and move the way you want them. Your presentations are private which means you're the only one who can see them.
SlideDog is a multimedia presentation tool that lets you combine PowerPoint presentations, PDF files, Prezi presentations, movie clips, web pages, and more to create an innovative and seamless presentation experience. Say goodbye to traditional slide and bullet point presentations. With SlideDog you can combine almost any media into one seamless multimedia presentation. Download the Free version with no strings attached, or go Pro and take your presentations and audience to the next level.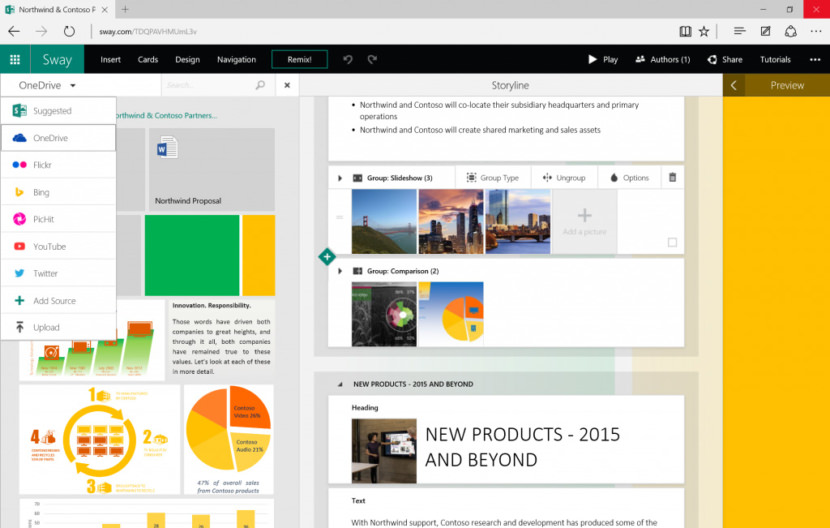 Create and share interactive reports, presentations, personal stories, and more. Sway makes it quick and easy to create and share polished, interactive reports, presentations, personal stories, and more. Add your content, and we'll do the rest. You don't need to worry about formatting, Sway's built-in design engine takes care of it. If the first design isn't right for you, Remix! it to see others or customize it to make it your own.
↓ 06 – Zoho Slides | Web | Android | iOS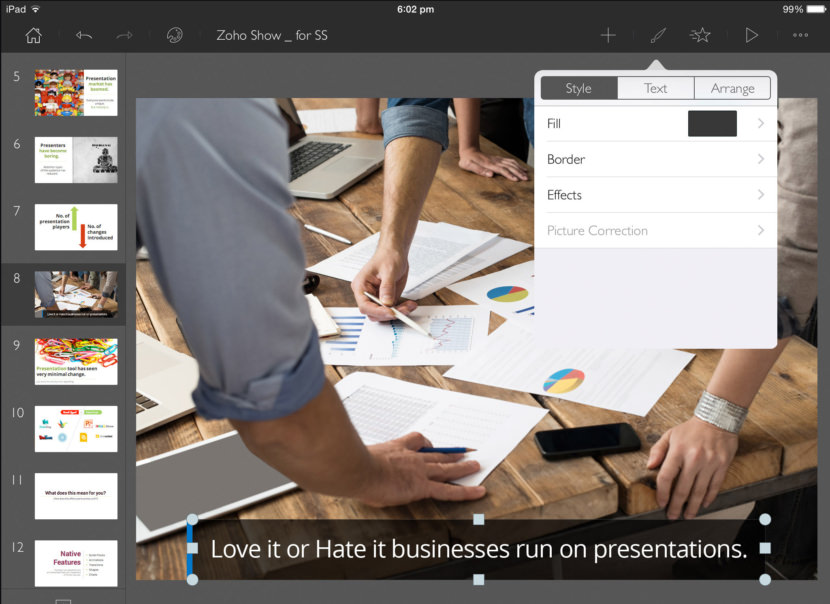 Slides, stories and ideas to inspire. Zoho Show lets you create, collaborate, present, broadcast and publish presentations, the smarter way. Zoho Show works online – which means you can design and deliver your slides via multiple devices, irrespective of the operating system. Zoho Show is compatible on all available browsers – all you need to do is go online and present. Invite your colleagues to edit or review your content, wherever they are. Use real-time feedback from collaborators to improve your slides.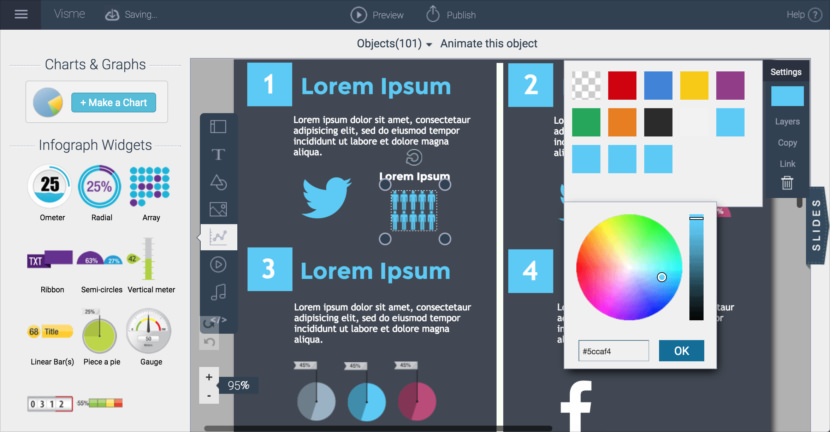 Create Amazing presentations, infographics and other engaging content. Visme is a simple tool to translate your ideas into engaging content in the form of Presentations, infographics, Reports, web content, product presentations and wireframes. Make Visme your secret weapon to present your ideas visually.
Make boring data beautiful and easy to understand.
100+ fonts, Millions of free images, and thousands of quality icons to beautify you content.
View and present your content anytime from anywhere on any device.
Add video, control playback, upload audio or record voice over right inside the editor.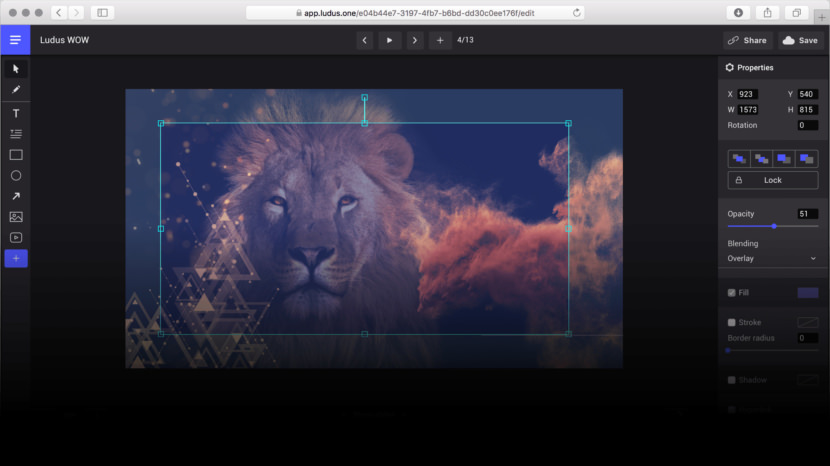 Ludus is not just about beautiful slides. For most people, presentations are just a marketing tool. It's one possible usage, but for us, it's not the entire picture. We see them as a way to communicate, to collaborate, to learn, and to play. That's why Ludus aims at being the single destination for content creation and sharing, by gathering the best of the web in a simple and intuitive tool for everyone. We see the web as a big box of LEGO® bricks, and Ludus as the place where you combine them together to create fun but meaningful content.
We believe that static presentations are a thing of the past. Ludus is a powerful web application that lets you integrate all the power of the Internet into your slides. This means you can embed 3D models, videos, VR experiments, Dropbox files, designs from Figma, prototypes from Framer, InVision or Marvel. It's as easy as copy and paste.