Today's malware, being dynamic and often targeted, requires a multi-layered approach based on proactive and smart technologies. If you own a small business or enterprise, a few hours of downtime means millions of revenue lost. This is why it is important to protect the entire network of computers with an endpoint system.
See More ▼ Download ESET Smart Security Premium With Webcam Protection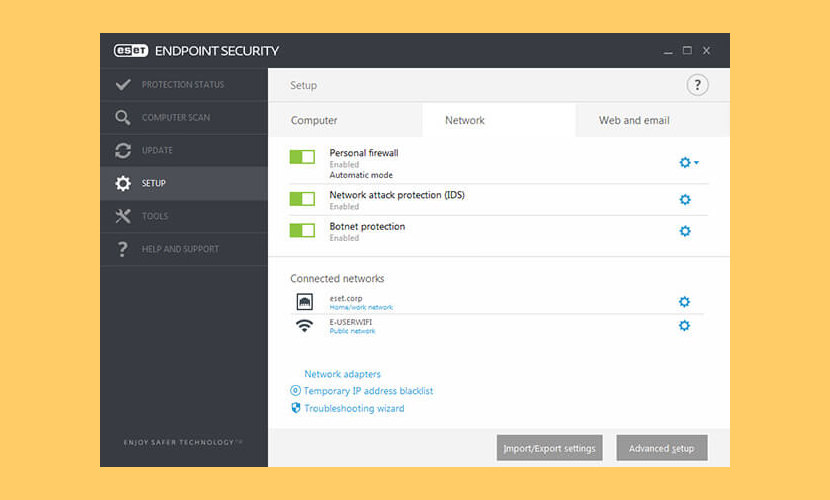 ESET Endpoint Antivirus represents a new approach to truly integrated computer security. The most recent version of the ThreatSense® scanning engine utilizes speed and precision to keep your computer safe. The result is an intelligent system that is constantly on alert for attacks and malicious software endangering your computer. The more multi-layered your security, the fewer incidents you'll need to resolve. Ransomware – How ESET keeps your business safe.
Network Attack Protection – protects against vulnerabilities for which a patch has not yet been released or deployed.
Botnet Protection – protects against infiltration by botnet malware – preventing spam and network attacks launched from the endpoint.
Exploit Blocker – new detection technology that strengthens protection against targeted attacks and previously unknown exploits – i.e. zero-day attacks.
World-class antivirus and antispyware – eliminates all types of threats, including viruses, rootkits, worms and spyware with optional Cloud Malware Protection System.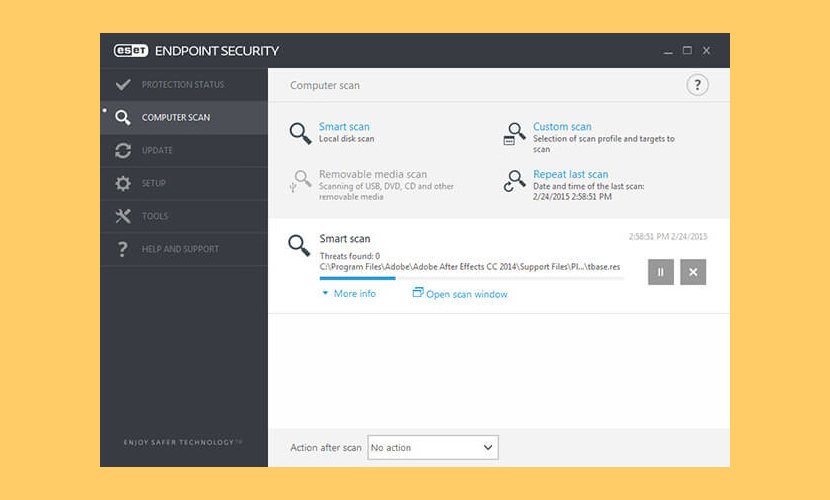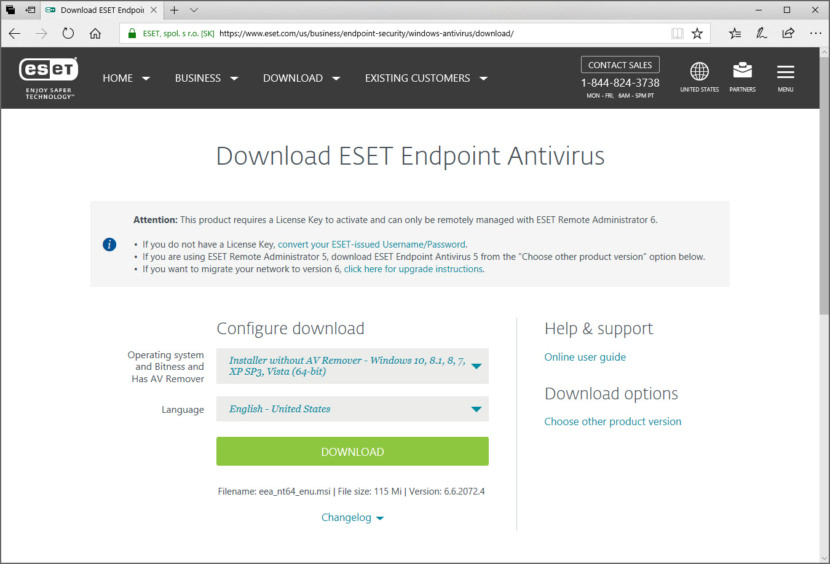 ESET Endpoint Antivirus is a complete security solution produced from their long-term effort to combine maximum protection and a minimal system footprint. The advanced technologies, based on artificial intelligence, are capable of proactively eliminating infiltration by viruses, spyware, trojan horses, worms, adware, rootkits, and other Internet-borne attacks without hindering system performance or disrupting your computer. Download ESET Endpoint Antivirus. [ No License Key Required ]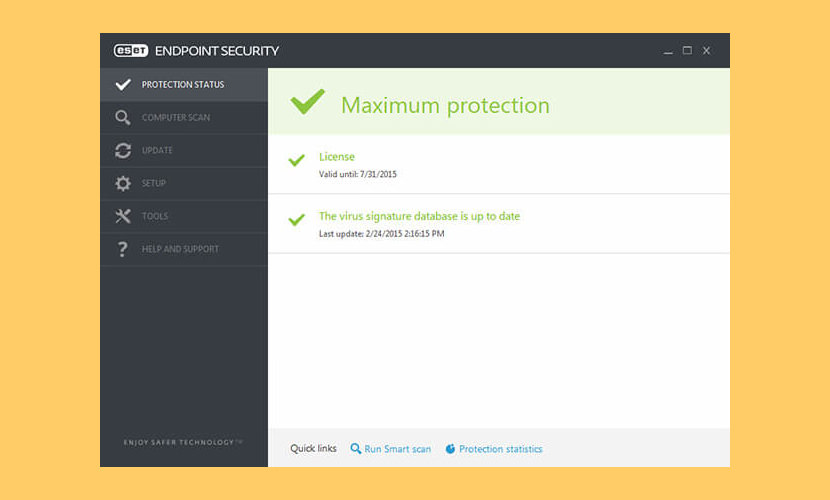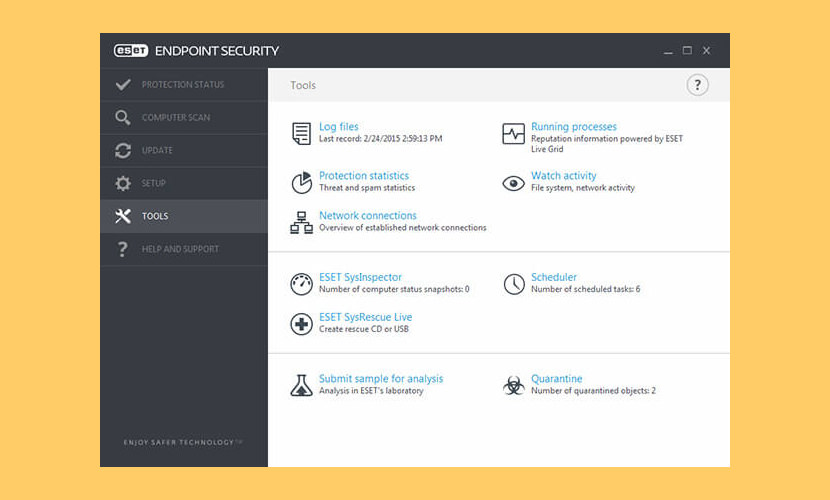 ESET Endpoint Antivirus is primarily designed for use on workstations in a small business environment. Using ESET Endpoint Antivirus with ESET Remote Administrator in an enterprise environment allows you to easily manage any number of client workstations, apply policies and rules, monitor detections and remotely configure clients from any networked computer.
Ransomware is one of the nastiest threats on the Internet. Cybercriminals will infect a user's machine, encrypting their documents or restricting access to applications, and then demand a monetary ransom in order to "unlock" the infected computer. Over the last year ransomware has wreaked havoc on many organisations and consumers, and security experts believe it will continue to do so.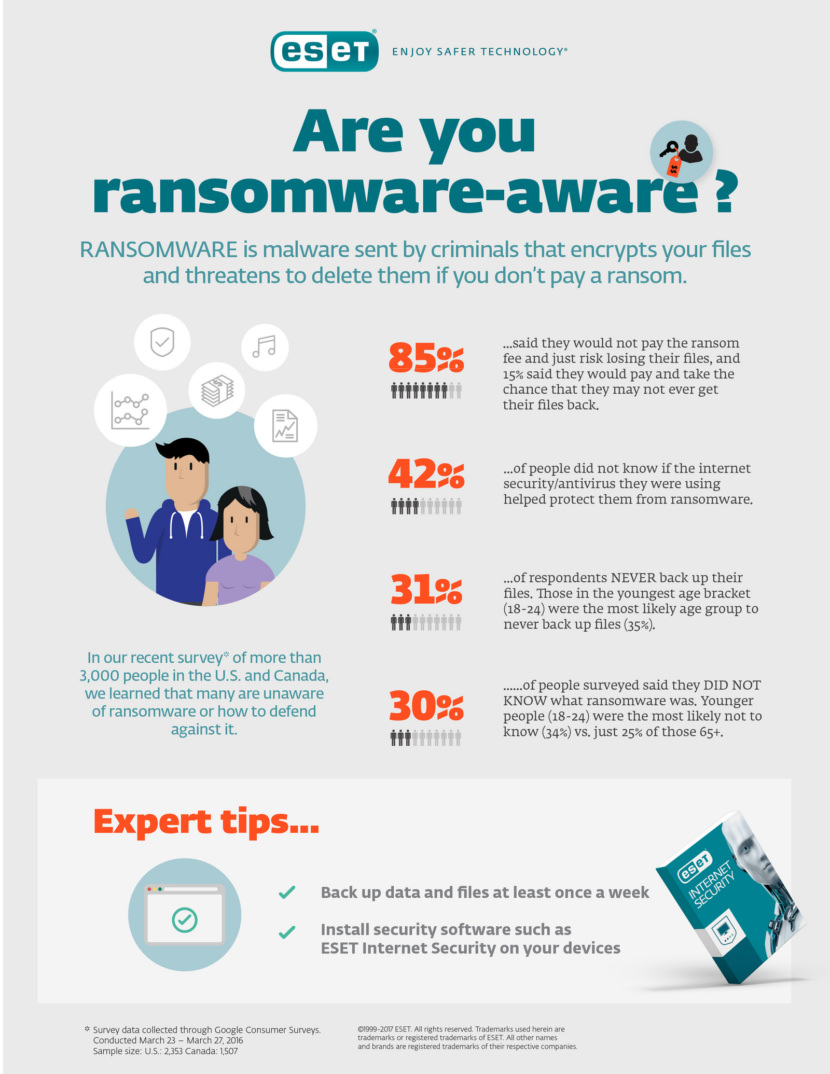 Please Respect Original Software, Avoid Cracked Antivirus From Torrent
For those with financial means, please support original software and avoid downloading crack files from torrent, they are more often than not infected with malware as these hackers know the very reason you are downloading an antivirus is because your computer is not protected. These 'free' antivirus crack files from torrent are conventionally infected with ransomware, sometimes cryptocurrency miners or trojans.
There are plenty of free antivirus by some of the best and top security companies, and they don't require you to pay for the product's activation code or serial number. The free version may lack some core features, but it is still a better bet over pirated copies.
Always support the original software if you have the financial capabilities, especially for small to medium business owners.