Do you want to sound like Lucifier or Satan when gaming? The best way to troll online is to mask your voice, imagine being the best counter strike player with a kid voice. These software are ideal for trolling with online games such as PUBG (Players Unknown Battleground), LOL (League of Legends), Minecraft (troll like a boss) or Fortnite.
Alternative 2020 Article ➤ 6 Best VPN for Gaming – No Lags, 0% Packet Loss and Reduce Ping ms
As shown in the video above, a voice changers is capable of altering the pitch and timbre of the user's voice, applying special effects, and performing graphic equalization almost in real-time. Based on my own experience trolling online when playing dota, these software works better when you have a dedicated sound card or a good microphone such as Blue Yeti with noise cancellation and better voice processor.
↓ 01 – Voicemod | 7 Random Voice Free Per Day | USD15 | Windows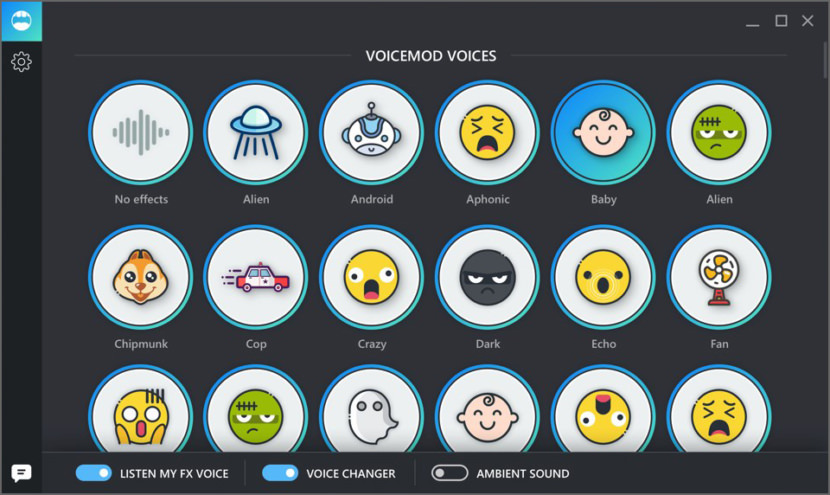 Voicemod is the best free voice changer software for Windows (coming soon for Linux and macOSX). It is an online voice modifier with effects capable of converting your voice into robot, deep satanic, female or girl online. It's great for games and chatting as an app. Voicemod is compatible with almost all the communication and streaming software available in the market: Discord, Skype, Twitch, TeamSpeak, Steam (dota, counter strike or more), OBS, Hangouts, Bebo and more…
Real time voice changer: No, it's not playback. Voicemod can change your voice in real time.
Tons of voices and effects.
Super Easy integration in less than a minute you can use Voicemod with your favourite communication software.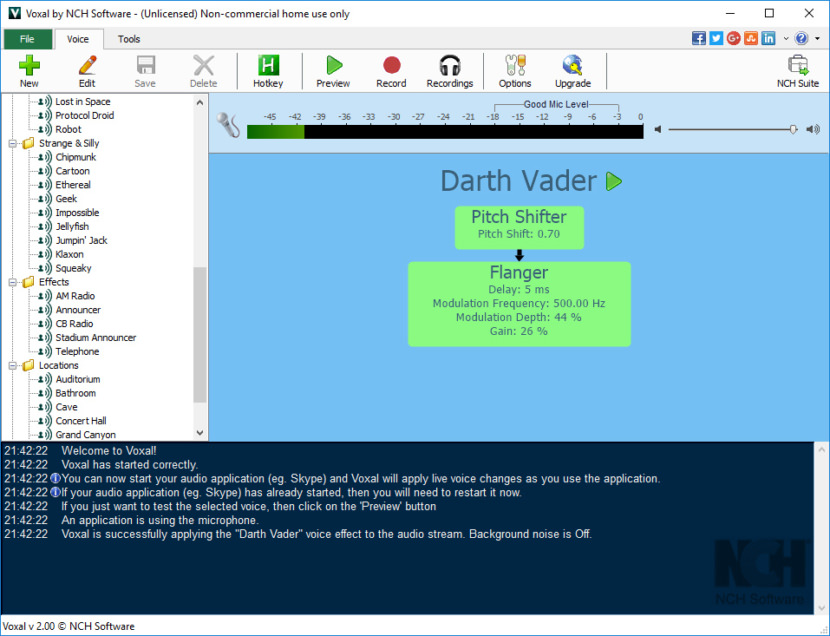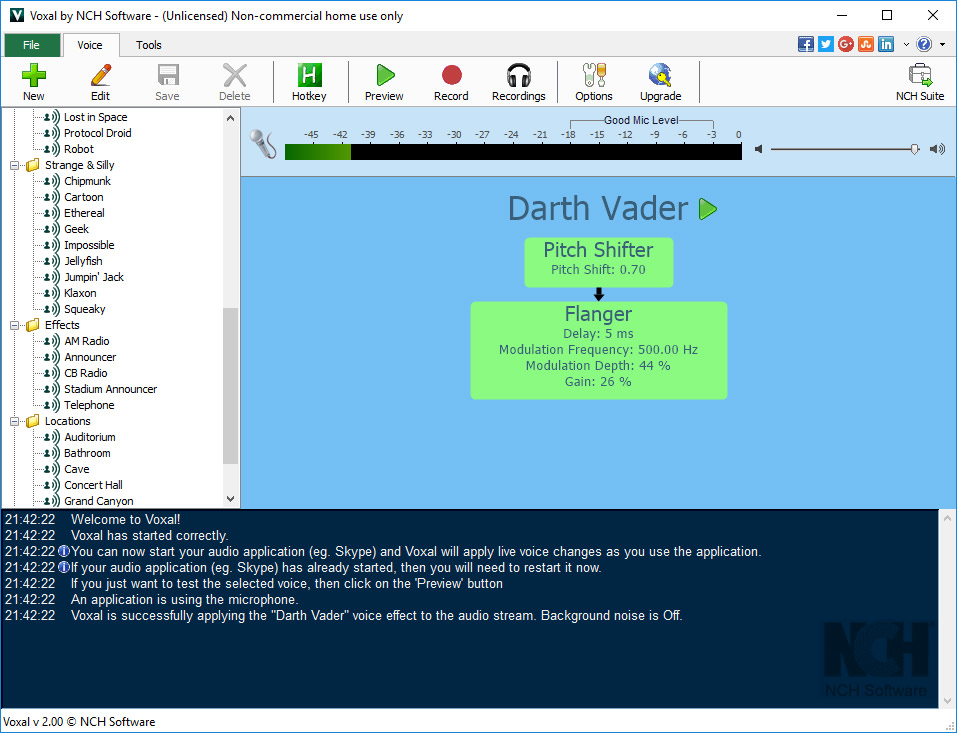 Modify, change and disguise your voice in any application or game that uses a microphone to add another dimension of creativity. From 'Girl' to 'Alien', the voice changing options are limitless. A free version of Voxal voice changing software is available for non-commercial use only. If you will be using Voxal at home.
Apply effects in real time using a microphone or other audio input device
Vocal effect library includes robot, girl, boy, alien, ethereal, echo and many more
Works with all existing applications and games
Output the changed audio to speakers to hear the effects live
Low CPU usage will not interfere with other running applications
Use a female or male voice in online games
↓ 03 – MorphVOX | Free With Limited Voices | USD30Windows | Mac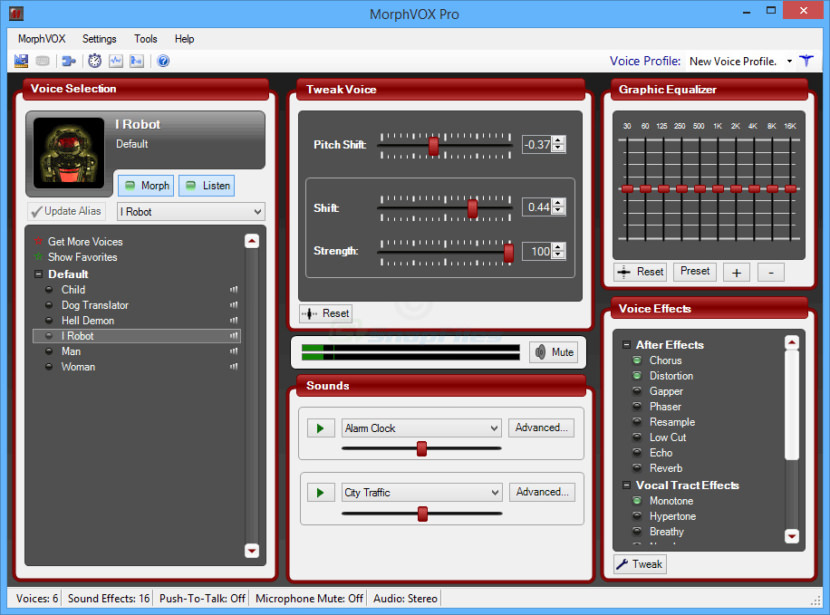 MorphVOX Junior is free voice changer software that will modify your voice to match your personality. You can sound like a man, woman, or little folk. Built-in voices and sound effects make this voice changer so convenient to use. MorphVOX Pro will change your voice online and in-game. Take your voice-changing to a new level with superior voice-learning technology, background cancellation, and sound quality. Why you should use this voice changer:
Enhance your online gaming with this voice changer
Disguise your voice to trick your friends
Change your voice to add fun to your online chat
Amuse your buddies with cool sound effects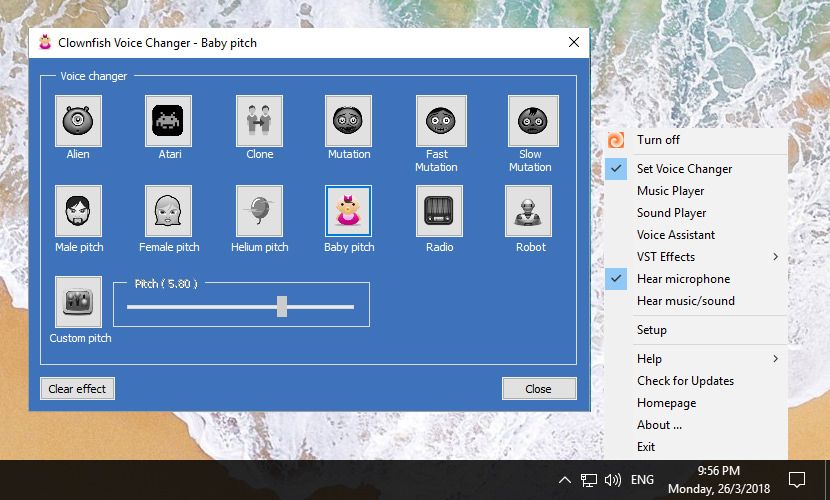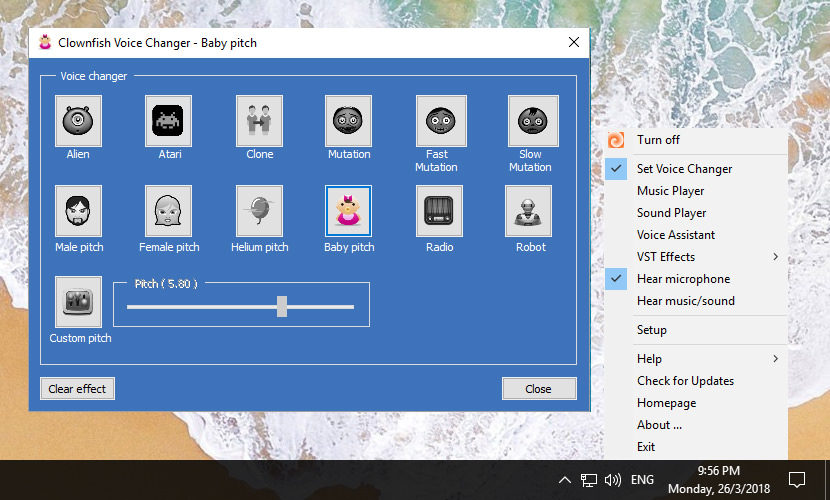 Clownfish Voice Changer is an application for changing your voice. It's installed on system level so every application that uses microphone or other audio capture device will be affected. In general – your voice will be modified in Steam, Skype, Hangouts, ooVoo, Viber, Ekiga, Jitsi, Ventrilo, TeamSpeak, Mumble, Discord, etc.
Voice effects list: Alien, Atari, Clone, Mutation, Fast Mutation, Slow Mutation, Male pitch, Silence, Female pitch, Helium pitch, Baby pitch, Radio, Robot, Genji, JigSaw, Optimus Prime, Darth Vader, Transformer, and also Custom pitch. The ultimate system wide voice changer for Microsoft Windows 10.
↓ 05 – Voice Changer Software Basic | Not Free, Trial Available | USD30 | Windows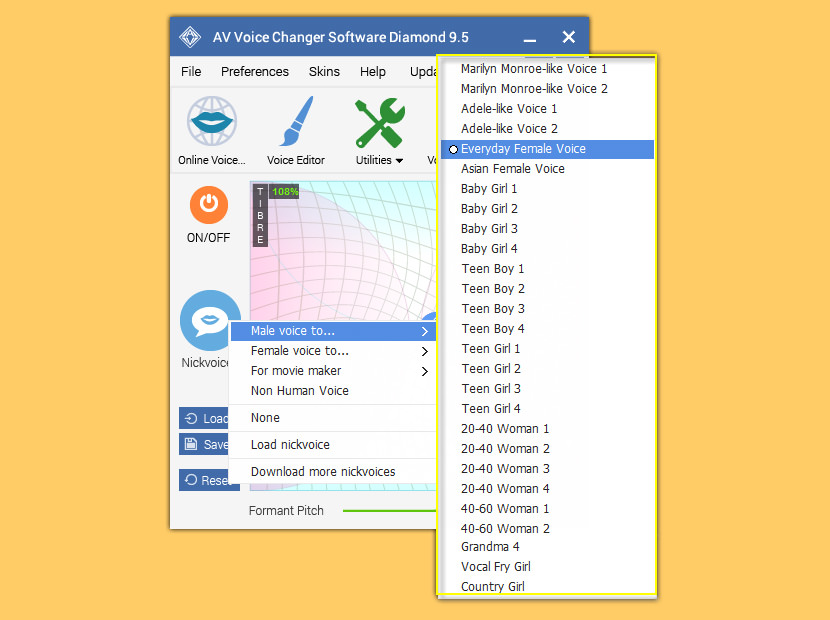 Easily access and modify every characteristic of your voice. Your voice will sound deeper, higher, younger, older, more feminine, more masculine, or modified in any way you like; you're in charge. Thanks to the diversity of voice preferences and voice effects, each setting combination you create defines a truly unique voice that you can save and access at any time, or update/modify as you like.
Numerous advanced voice effects and voice filters are available within the program: 30 Voice Effects, 70 Background Effects, 17 Non-human Voices, 40 plug-in Audio Effects and more.