In the near future, computer programming will be one of the core subjects in school. This is inevitable because almost everything in today's modern world has a microchip and is connected to the internet. From self-driving cars to wifi connected aircond.
🤣😍😂 6 Free Kids Friendly Coding Software – Learn How To Write Apps
In fact, programming has lately become almost a part of basic literacy. Along with learning the piano, it has become a trend for the modern day kids to get themselves acclimatized to the wonders of programming from a very early age so that they can do well in the long run.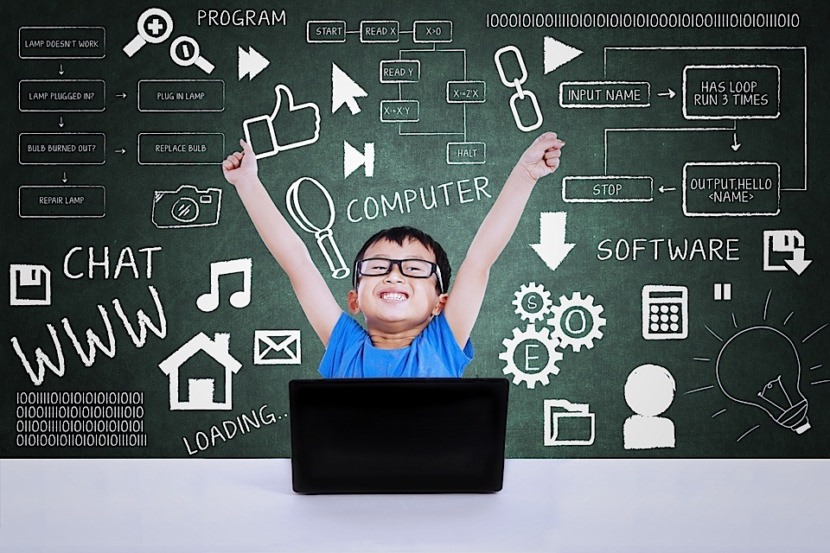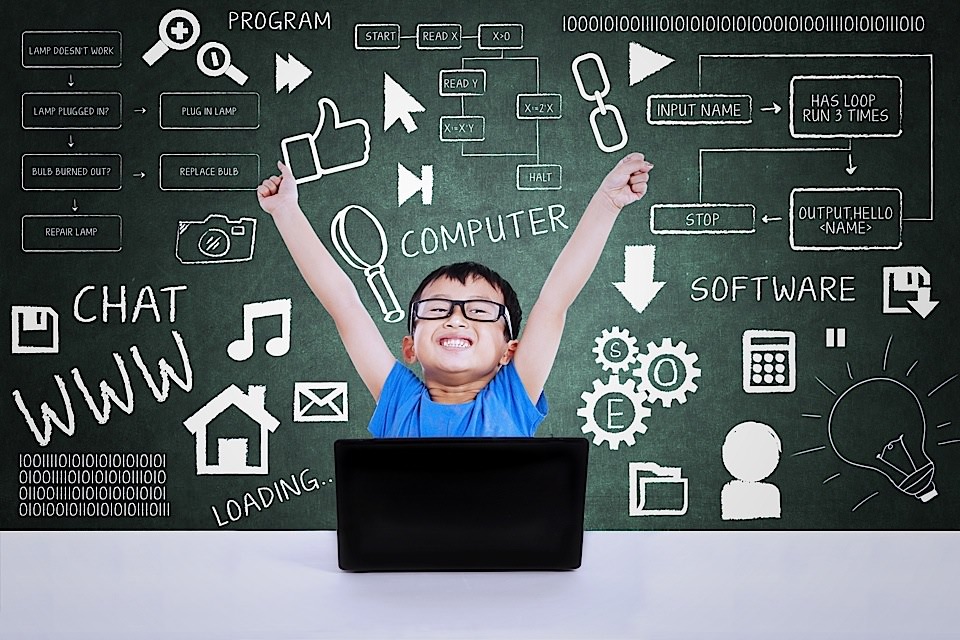 Today, there are many coding video tutorials on YouTube for kids, they are scattered everywhere and are unorganized. For a more orderly tutorial, we've compiled a list of websites that are actually tailor-made for children who want to acquaint themselves with the wonders of programming from a very young age.
↓ 01 – Code.org | Grades K-5, 6-12 | 100% Free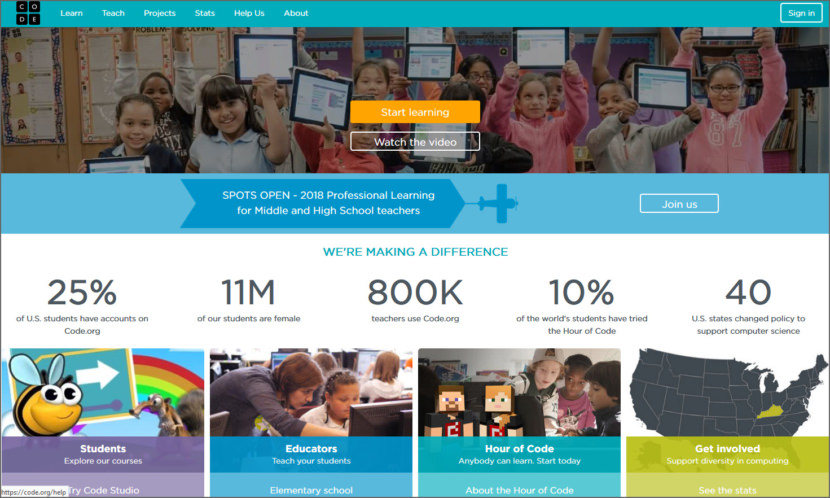 Code.org is a nonprofit dedicated to expanding access to computer science in schools and increasing participation by women and underrepresented minorities. Their vision is that every student in every school should have the opportunity to learn computer science, just like biology, chemistry or algebra. Create an account to save your progress and projects. Or just start coding – no account needed. All courses are available at no cost.
↓ 02 – CodeCombat | Aged 9+ | 100% Free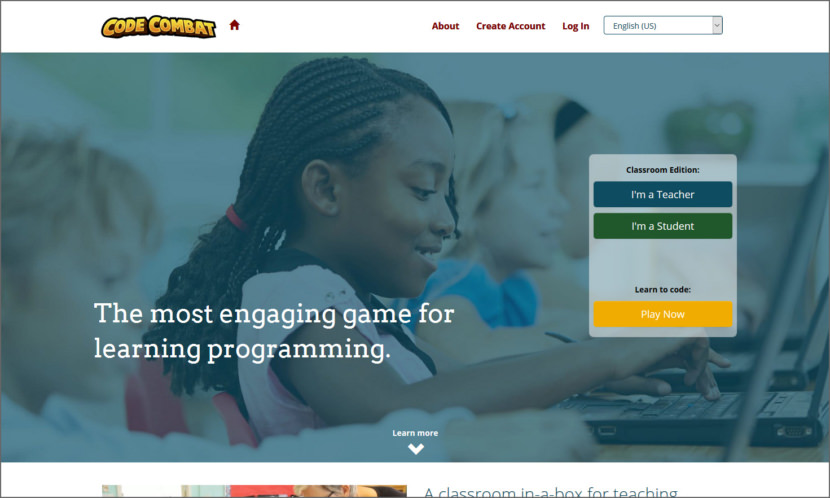 If you want to learn to program, you need to write (a lot of) code. At CodeCombat, their job is to make sure you're doing that with a smile on your face. CodeCombat is a community project, with hundreds of players volunteering to create levels, contribute to our code to add features, fix bugs, playtest, and even translate the game into 50 languages so far.
Best for older kids, Codecombat uses an interactive, competitive gameplay mode to stimulate learning. Once you set up your parent account, kids can be online, playing in seconds. Languages included Python, JavaScript, HTML5, CSS, jQuery and Bootstrap
↓ 03 – Khan Academy | Basic to Advanced | 100% Free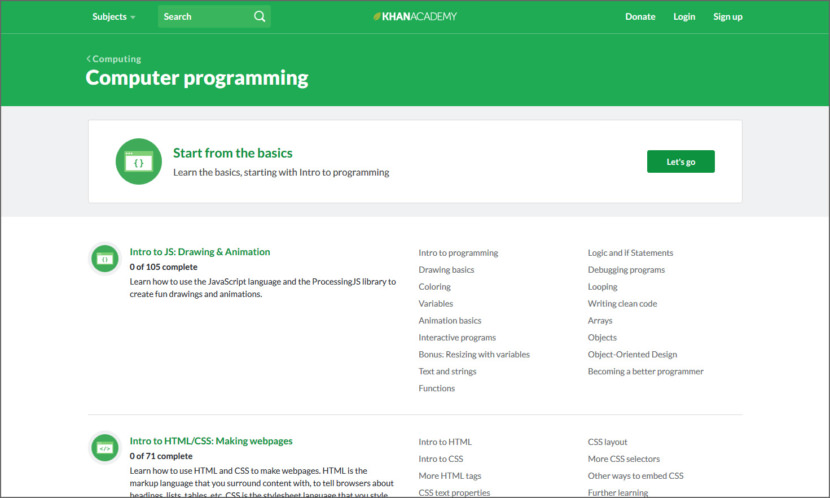 Known for its extensive and challenging math games, Khan Academy also has basic programming tutorials that teach kids how to build graphics, animations, interactive visualizations, and more. Khan Academy offers practice exercises, instructional videos, and a personalized learning dashboard that empower learners to study at their own pace in and outside of the classroom.
↓ 04 – PluralSight | Beginner | 100% Free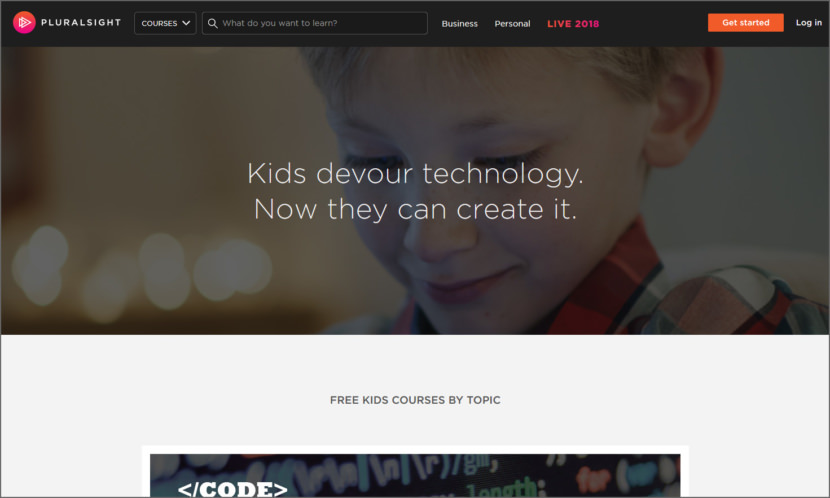 At Pluralsight, they believe everyone should have the opportunity to create progress through technology and develop the skills of tomorrow. With assessments, learning paths and courses authored by industry experts, their platform helps businesses and individuals close skills gaps in critical areas, innovate faster and deliver on key objectives. Languages included Web Development, JavaScript, Python, C++, Java, Mobile Development, C# and Node.js.
↓ 05 – Tynker | Ages 5-13 | Free but Limited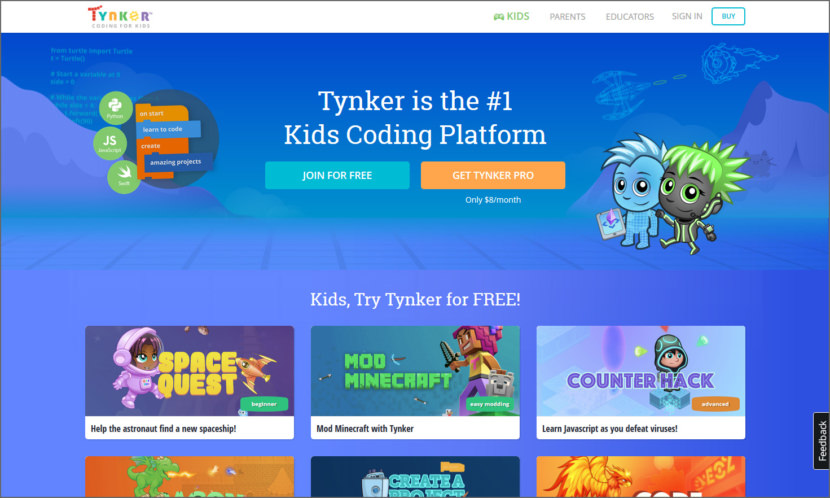 Tynker makes it fun & easy to learn programming. It makes it visual. Kids build games and mobile apps by arranging blocks of code. It removes the need to know programming syntax. Kids transform ideas into animated stories and math art right away. It promotes progressive learning. As kids learn fundamentals, Tynker introduces more advanced concepts including syntax driven programming.