Where to download a free Resume and CV? It is acceptable for an art person to submit a boring looking Resume, however, the same cannot be said for an art graduate, be it graphic designer or an architect. The design of your Resume is essentially your 'Resume', there is no excuse for a text only Microsoft Office Word resume.
🤣😍😂 Download 24 Free Microsoft Office DocX Resume And CV Templates
If you've got a big job interview coming up, how do you prepare? Career consultant Maggie Mistal of Martha Stewart Living Radio has excellent advice for anybody looking to ace a job interview.
There are many blogs with links to free resumes, but they are simply a short list of maybe 10 or 20 templates the writer thinks are the best. Like anything art, it can be subjective, thus it is a good idea to browse where the actual templates are hosted.
↓ 01 – Good Resume | 200 Templates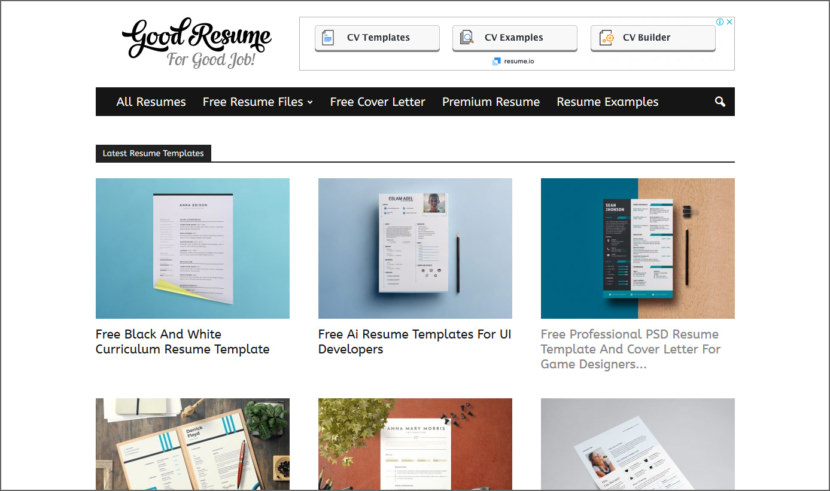 If you are job seeker and need a professional resume template that can get you hired quickly then you should try their Good Resume "for good job". As they have a great range of resume (CV) templates in all graphic formats (Illustrator Ai & EPS, Photoshop PSD, Indesign INDD & IDML, Microsoft Word DOC & DOCX, Sketch).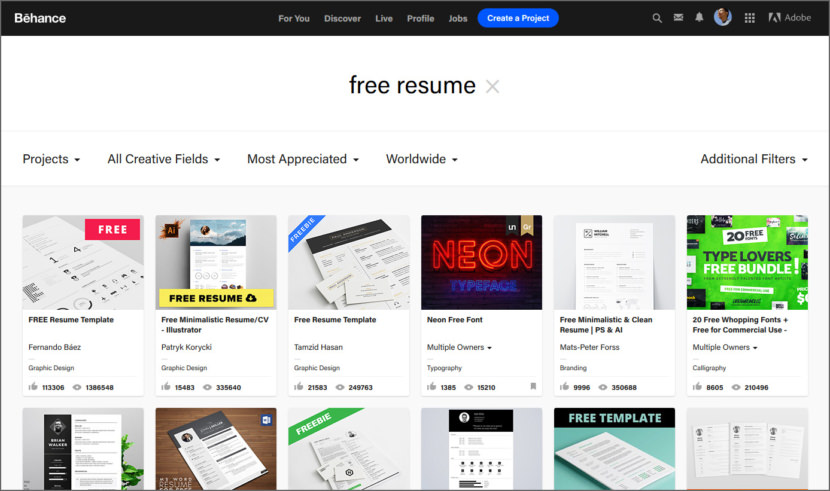 Behance is a site where Adobe Photoshop and Illustrator users can publish their work to the internet, more often than not, the author will make their work of art available for free. Always check the copyright agreement, like all digital stuff, these resumes are meant for personal use and you're not allowed to distribute them.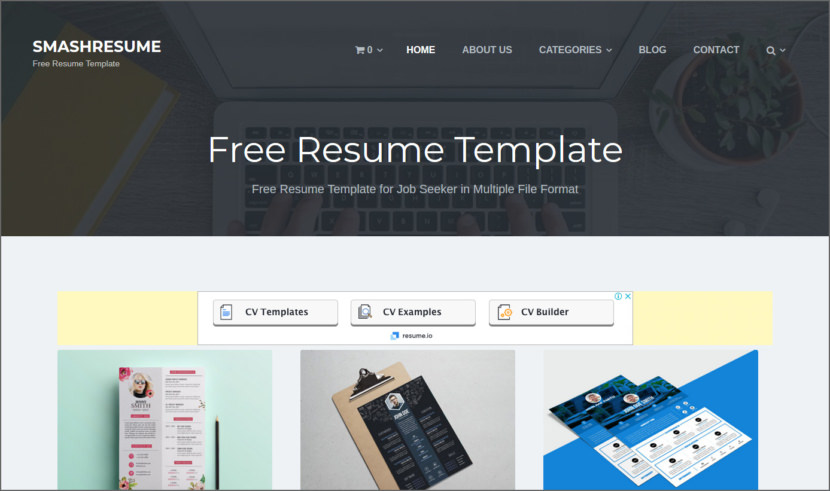 Smashresume is a curated collection of high quality free resume templates from around the web. Enjoy browsing through their meticulous collection of resume templates. Their free resume templates are available in multiple file formats like PSD, AI, INDD and more. These templates are well organized and labeled so that you can easily customize it quickly according to your needs in the fastest possible time.
↓ 04 – Freepik | 16,000 Templates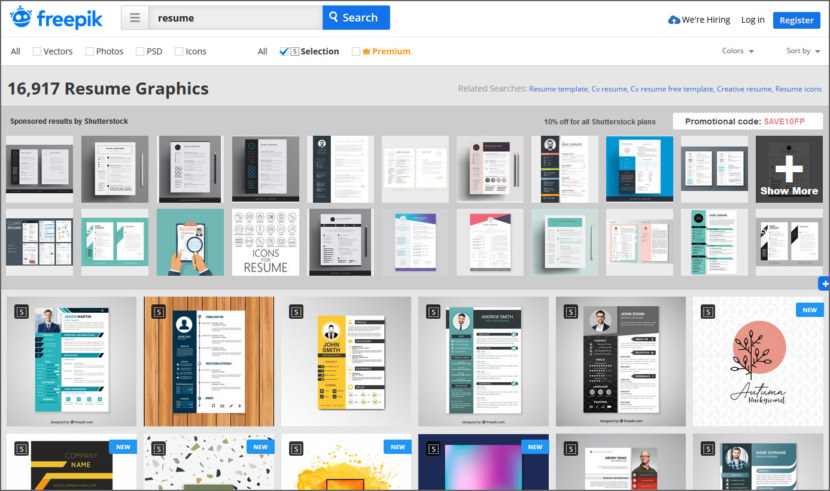 Freepik is the leading search engine of free vector designs. They offer users high quality graphic designs: exclusive illustrations and graphic resources carefully selected by their design team in order to provide their users with great content that can be used in both personal and commercial projects.
At the time of writing, they have a total of 16,000 free resumes and CVs, most of them are available for free and come in high resolution psd format.
Simple Job Interview Tips
At the end of an interview, the interviewer will always ask if there is any question you would like to ask. If it is a small business with 15 or less employees, the best question you can ask is "What is the longest employment duration for your current worker?" If the answer is 1 year for an old company, you'll know the turnover rate is high, thus there must be something wrong with the office policy or working environment.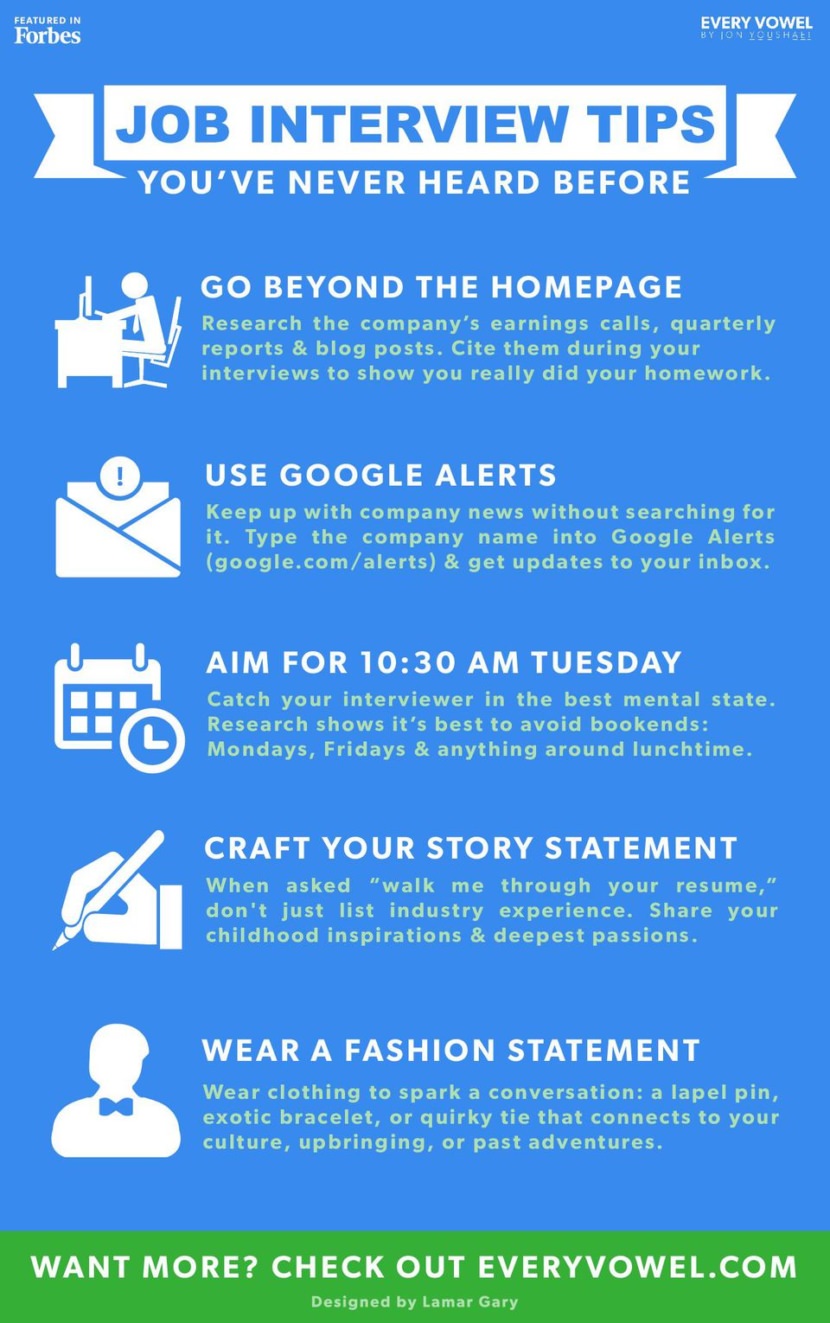 What Is A Resume ATS (Applicant Tracking System)