What is the easiest CAD software to use? As a graduate architect with a few working years experience, I have to say AutoCAD. Undeniably, AutoCAD is the primary CAD software just like Photoshop is to photo editing. AutoCAD is used across a range of industries, including architects, project managers and engineers, among other professions. The DWG file format has been widely adopted, and now is compatible with many other alternatives.
🤣😍😂 5 Free Adobe Photoshop CC Online Photo Editor Alternatives For Windows & macOS
Autodesk is a juggernaut in the drafting industry—and they know it. While they tend to produce sleek, full-featured products, they come at a high cost. Listed below are our favorite free alternatives to AutoDesk AutoCAD CAD Drafting programs, which we believe to be well worth using. These free alternatives 2D CAD software are ideal for architects or engineers that are tight on budget and do not want to use pirated versions of AutoCAD.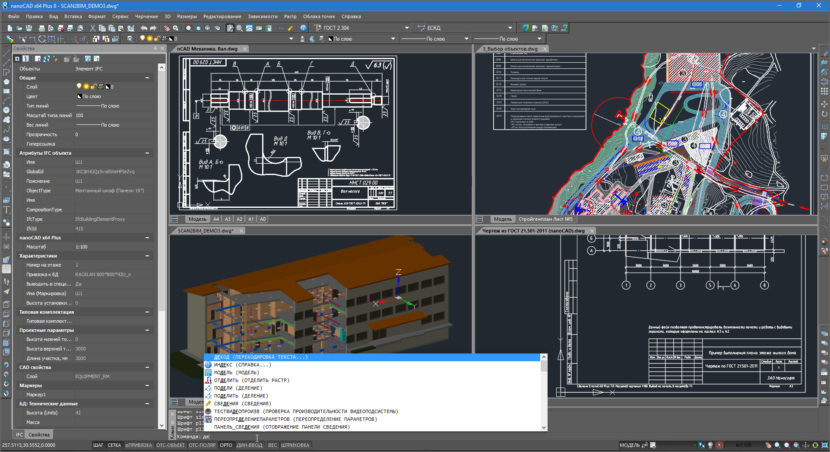 nanoCAD is an easy-to-use CAD application that delivers a great user experience by providing high performance, full capability, a classic interface and native .dwg format support. nanoCAD has been built to deliver design and project documentation for all industries. nanoCAD includes a full suite of basic and advanced tools, for creating industry-standard DWG-compatible CAD files. nanoCAD provides innovative, collaborative and customizable features to enhance your efficiency. nanoCAD includes several API's, allowing anything from routine task automation to complex CAD application development. All for free.
Classic CAD interface – Any engineer could easily master nanoCAD since everything is in their right places: menu, button icons, panels, command line, and the commands themselves are easily recognizable. This makes nanoCAD easy to migrate to since enterprise needs no time to retrain its engineers.
Native *.dwg support – The world's most popular file format for technical documentation – *.dwg – is the nanoCAD native file format. Project created using nanoCAD and saved as *.dwg file could be easily opened and edited in any CAD application supporting *.dwg which in turn makes nanoCAD perfect tool for project collaboration and sharing.
Ultimate design tool – nanoCAD includes all necessary tools required for basic design and allows creating and editing 2D and 3D vector primitives, texts, tables, blocks, graphical technical documentation display and print settings using either a model or a sheet.
↓ 02 – QCAD | Windows | macOS | Linux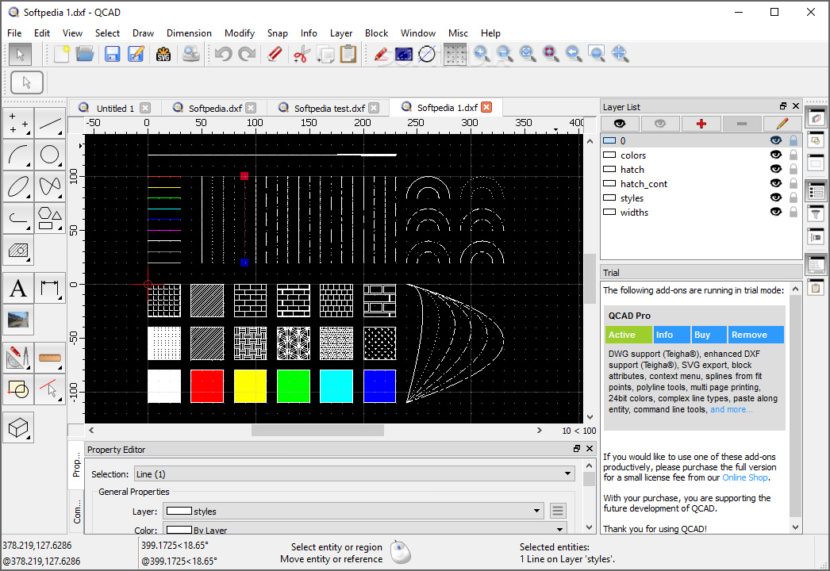 QCAD is a free, open source application for computer aided drafting (CAD) in two dimensions (2D). With QCAD you can create technical drawings such as plans for buildings, interiors, mechanical parts or schematics and diagrams. QCAD works on Windows, macOS and Linux. The source code of QCAD is released under the GPL version 3 (GPLv3), a popular Open Source license.
↓ 03 – SolveSpace | Windows | macOS | Linux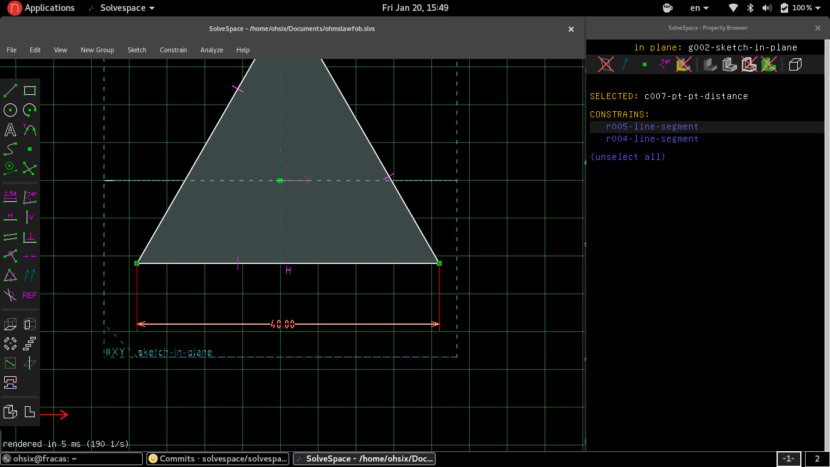 SolveSpace is an Open Source 2D and 3D CAD (computer-aided design) program. It is a constraint-based parametric modeler with simple mechanical simulation capabilities. It is developed by Jonathan Westhues. SOLVESPACE is a free (GPLv3) parametric 3d CAD tool. Applications include:
Modeling 3d parts — Draw with extrudes, revolves, and Boolean (union / difference) operations
Modeling 2d parts — Draw the part as a single section, and export DXF, PDF, SVG; use 3d assembly to verify fit
3d-printed parts — Export the STL or other triangle mesh expected by most 3d printers
Preparing CAM data — Export 2d vector art for a waterjet machine or laser cutter; or generate STEP or STL, for import into third-party CAM software for machining
Mechanism design — Use the constraint solver to simulate planar or spatial linkages, with pin, ball, or slide joints
Plane and solid geometry — Replace hand-solved trigonometry and spreadsheets with a live dimensioned drawing
↓ 04 – LibreCAD | Windows | macOS | Linux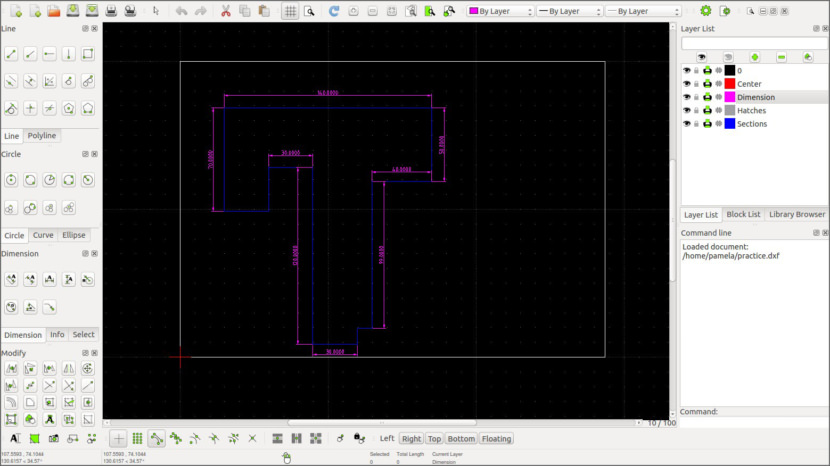 LibreCAD is a free Open Source CAD application for Windows, Apple and Linux. Support and documentation is free from our large, dedicated community of users, contributors and developers. LibreCAD can read DWG files (and others) as of the latest Nightly build. It writes DXF files, but can also export SVG, JPG, PNG, PDF and other files. It has layers, blocks, splines, polylines, ellipse tools, advanced tangent line & circle tools, transformation tools, an advanced snapping system and more.
↓ 05 – FreeCAD | Windows | macOS | Linux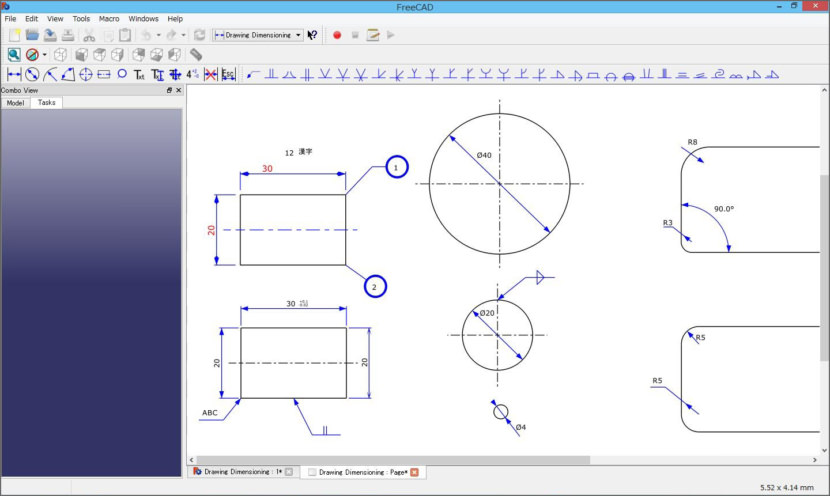 FreeCAD is an open-source parametric 3D modeler made primarily to design real-life objects of any size. Parametric modeling allows you to easily modify your design by going back into your model history and changing its parameters. FreeCAD is aimed directly at mechanical engineering and product design but also fits in a wider range of uses around engineering, such as architecture or other engineering specialties.
FreeCAD features tools similar to Catia, SolidWorks or Solid Edge, and therefore also falls into the category of MCAD, PLM, CAx and CAE. It is a feature based parametric modeler with a modular software architecture which makes it easy to provide additional functionality without modifying the core system.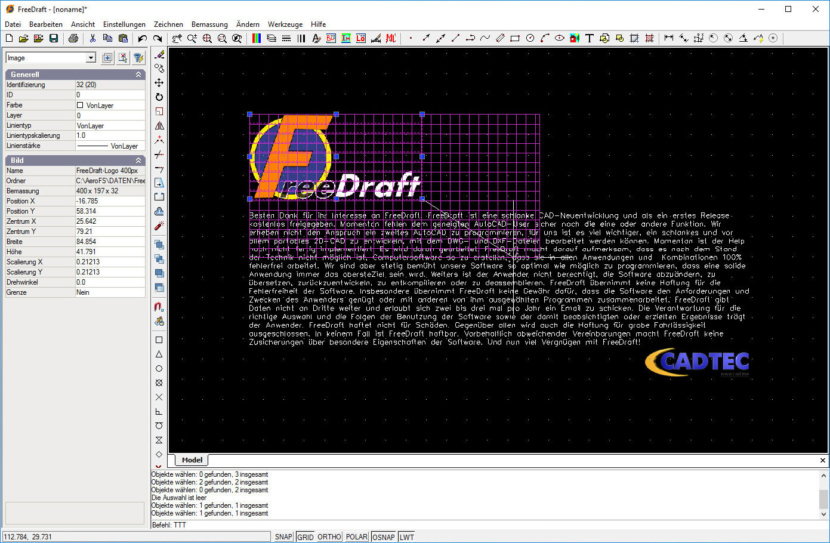 Free CAD software for your DWG and DXF files: A new 2D CAD product that provides professional CAD users with a better way to read, write and share DWG files. Portable 2D CAD application for Windows with DWG/DXF support. Languages: English, Czech, French, German, Russian, Spanish
↓ 07 – DraftSight Free [ Not Free Anymore ] | Windows | macOS | Linux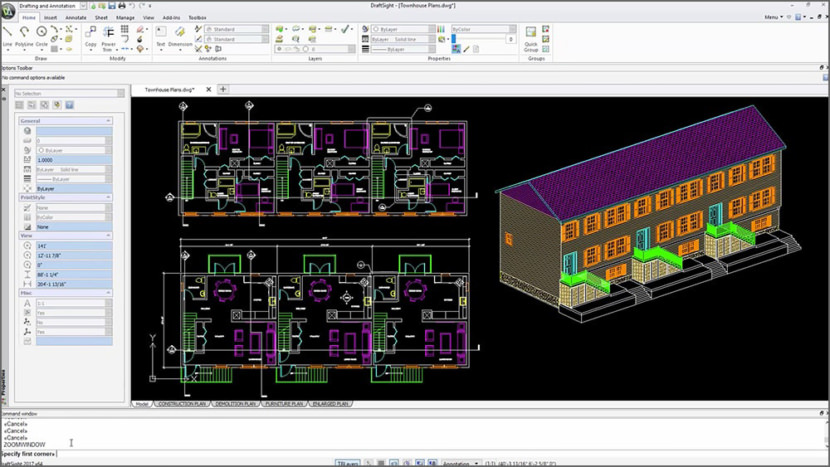 DraftSight is a professional-grade 2D design and drafting solution that lets you create, edit, view and markup any kind of 2D drawing. A familiar user interface and a minimal learning curve facilitates an easy transition from your current CAD application.
Based on advanced architecture, DraftSight has a small footprint, should take less than a few minutes to download, and runs on multiple operating systems, including Windows XP®, Windows Vista® and Windows® 7.