If getting angry at someone or something solves the problem, then by all means go ahead and lash out. The consequence is you are only compounding the problem, and one thing will lead to another, in the end, you'll end up with a bigger problem. Just like you, I have my fair share of angry moments, sometimes it is easier said than done.
🤣😍😂 13 Zen Buddhism Quotes on Love, Anger Management and Salvation
For those with anger management issues, ask yourself what are you angry at? The person or the problem? And how does your anger prevent the same problem from repeating itself, if it doesn't, perhaps the problem is you and you have to find another way to do things. Sure, some people love to provoke others, we can't help it, but by reacting to their provocation, we are dancing to their tune, after all their goal of provoking is to make you angry, don't let them succeed in making you angry.
Did you know that excessive anger can lead to everything from the common cold to heart attacks? As shown by studies, when we get frustrated, our body will release negative hormones. This will greatly affect our future emotional health, further compounding the problem. Control your anger before it controls you. Based on my experience, my advice are:
Exercising is a good way to reduce your stress levels, try jogging.
Take supplements that promote stress and anxiety reduction, such as Omega-3 fatty acids and Green Tea.
Reduce Coffee, caffeine is a stimulant found in coffee, tea, chocolate and energy drinks. High doses can increase anxiety.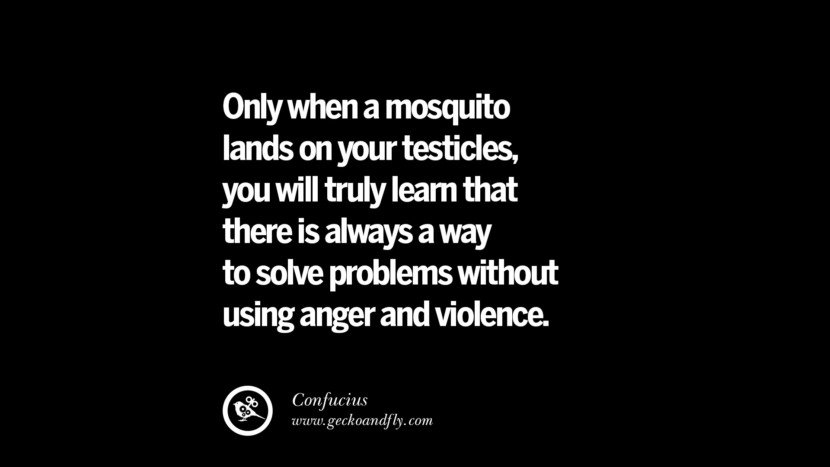 Only when a mosquito lands on your testicles, will you truly learn that there is always a way to solve problems without using anger and violence. – Confucius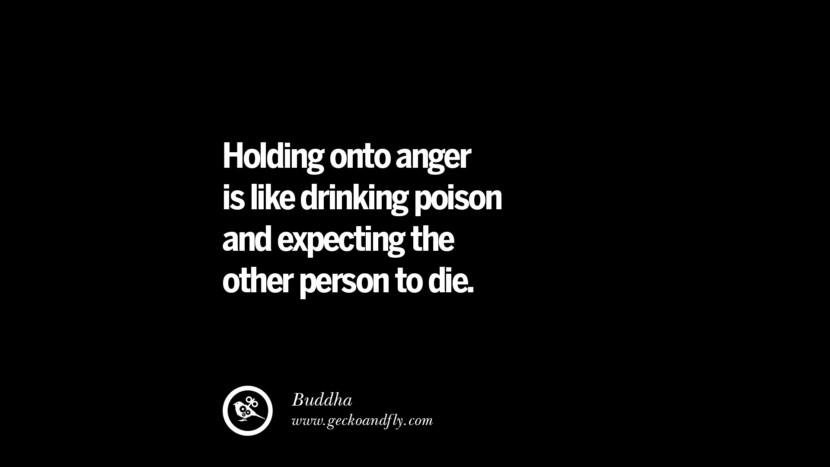 Holding onto anger is like drinking poison and expecting the other person to die. – Buddha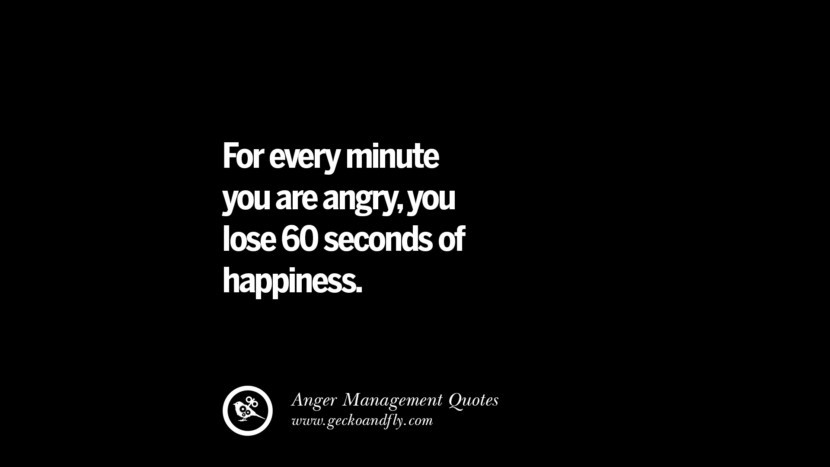 For every minute you are angry, you lose 60 seconds of happiness.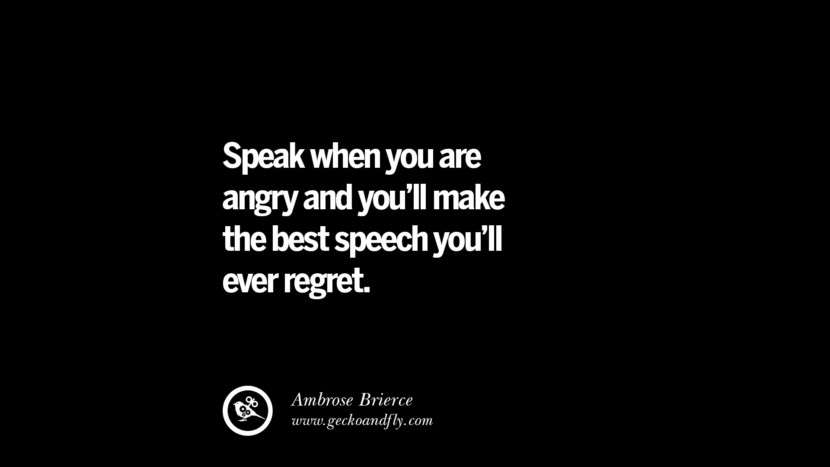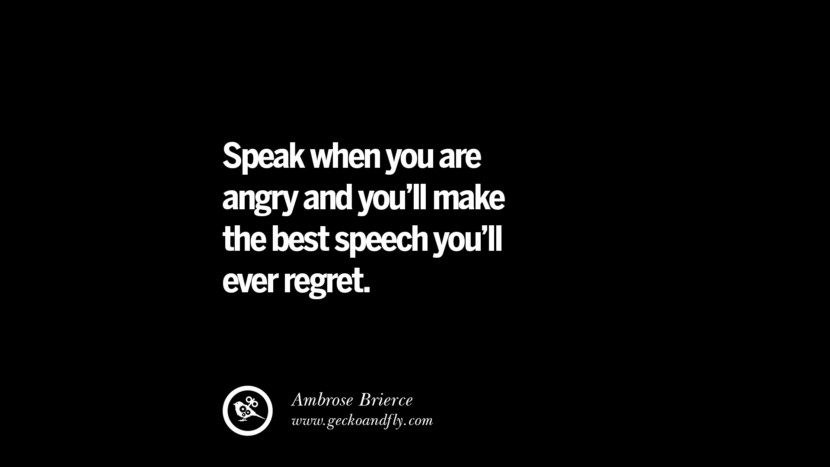 Speak when you are angry and you'll make the best speech you'll ever regret. – Ambrose Brierce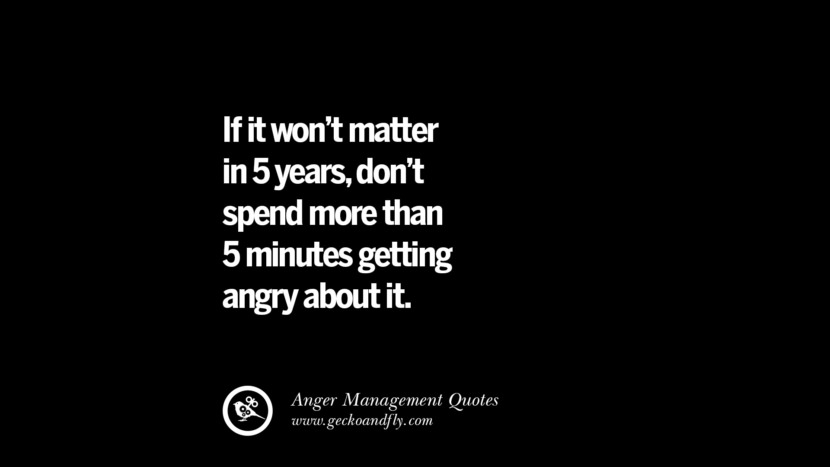 If it won't matter in 5 years, don't spend more than 5 minutes getting angry about it.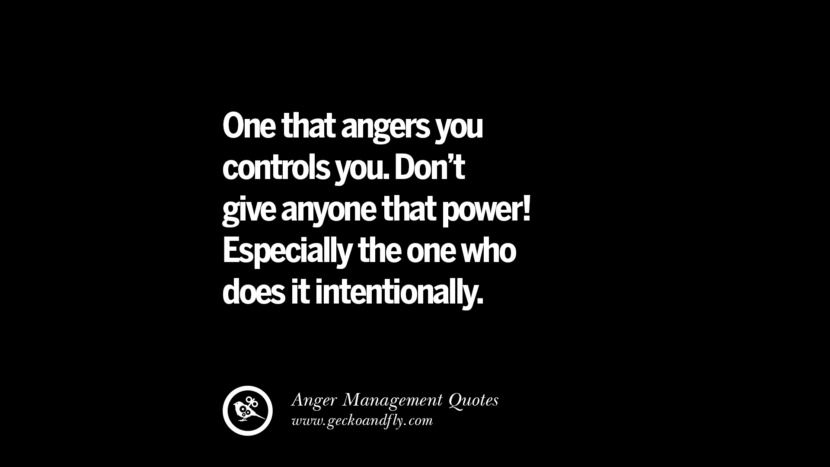 One that angers you controls you. Don't give anyone that power! Especially the one who does it intentionally.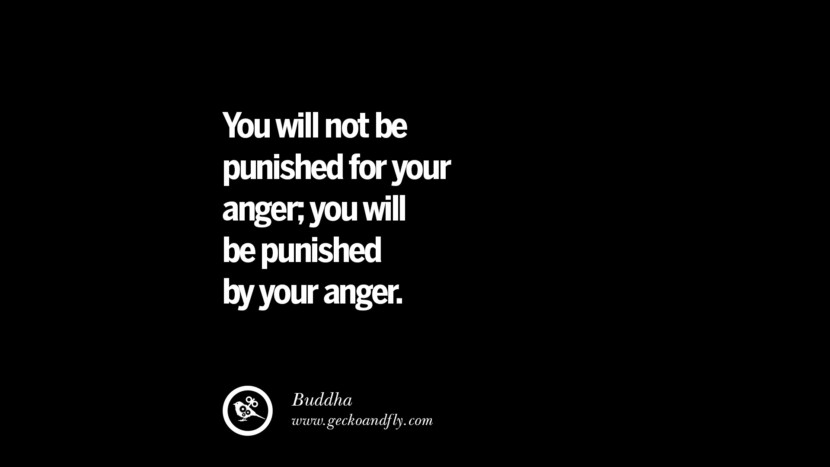 You will not be punished for your anger, you will be punished by your anger. – Buddha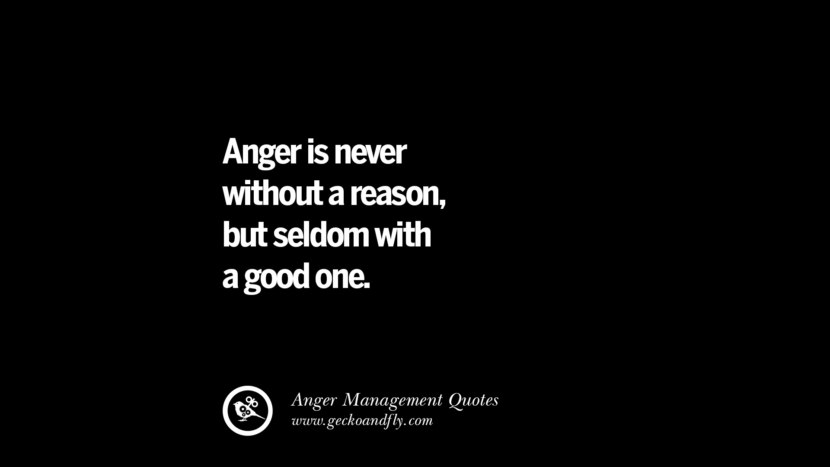 Anger is never without a reason, but seldom with a good one.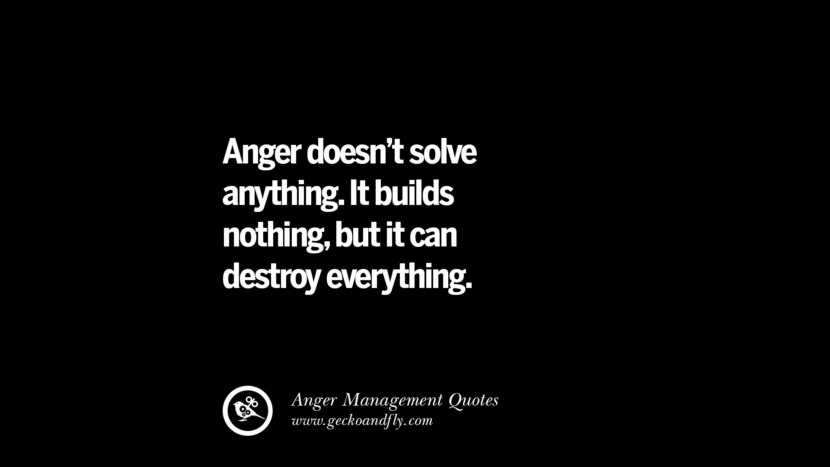 Anger doesn't solve anything. It builds nothing, but it can destroy everything.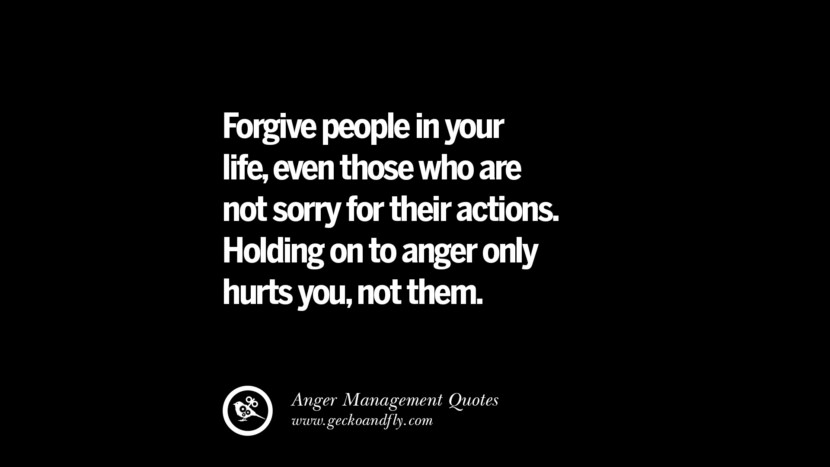 Forgive people in your life, even those who are not sorry for their actions. Holding on to anger only hurts, not them.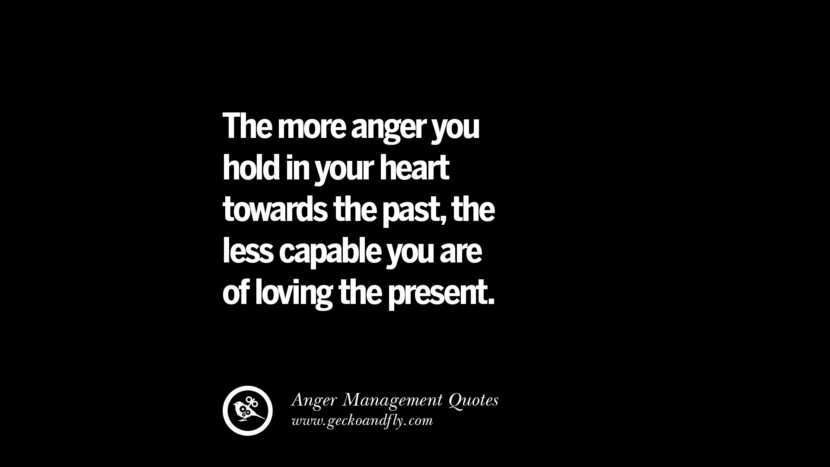 The more anger you hold in your heart towards the past, the less capable you are of loving the present.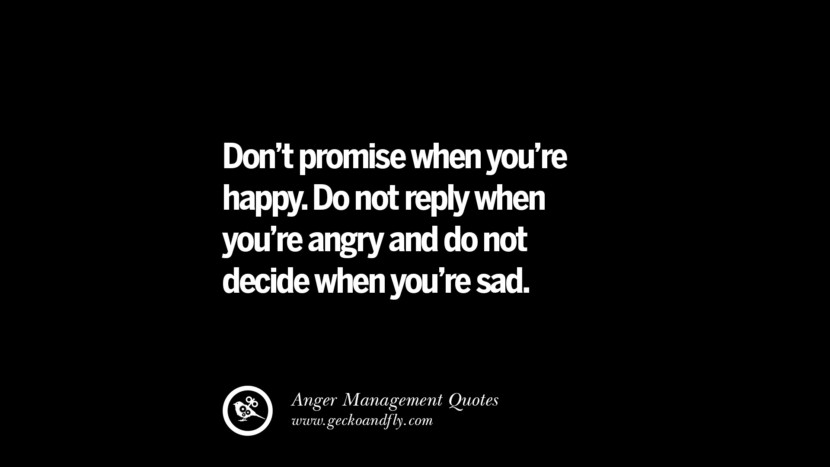 Don't promise when you're happy. Do not reply when you're angry and do not decide when you're sad.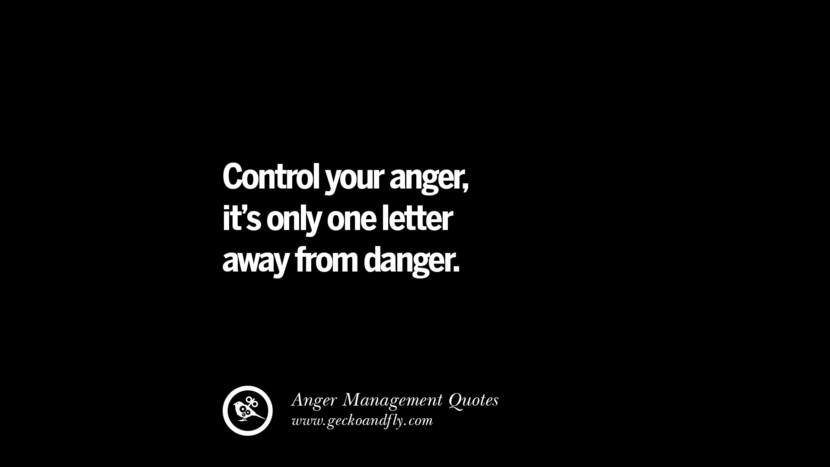 Control your anger, it's only one letter away from danger.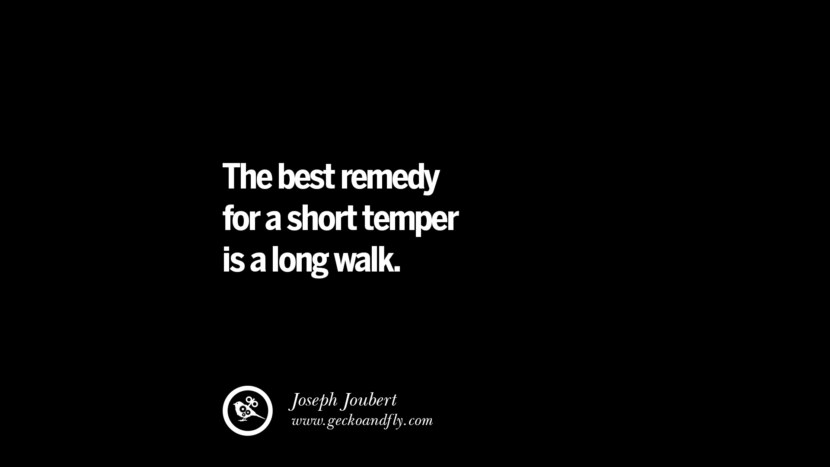 The best remedy for a short temper is a long walk. – Joseph Joubert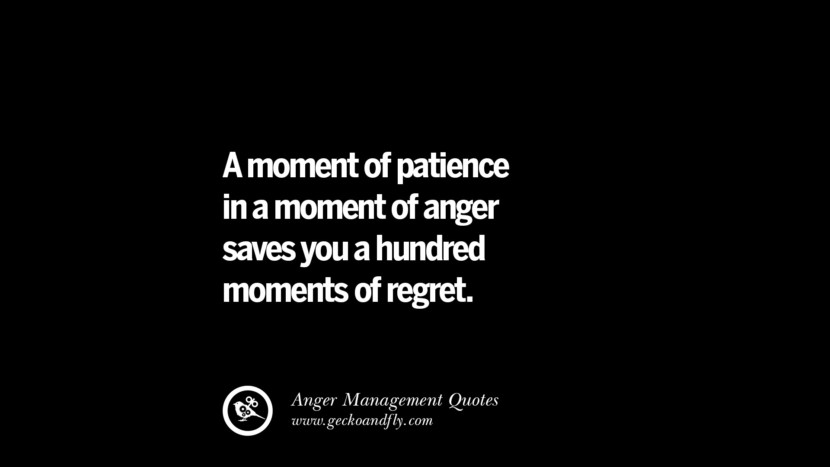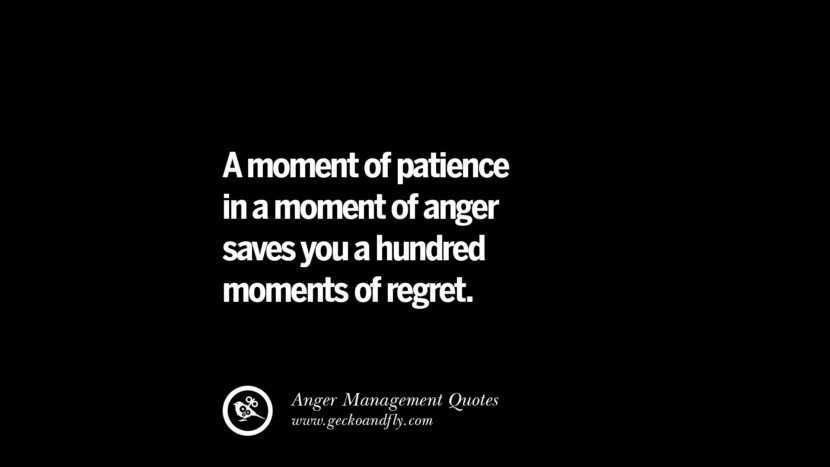 A moment of patience in a moment of anger saves you a hundred moments of regret.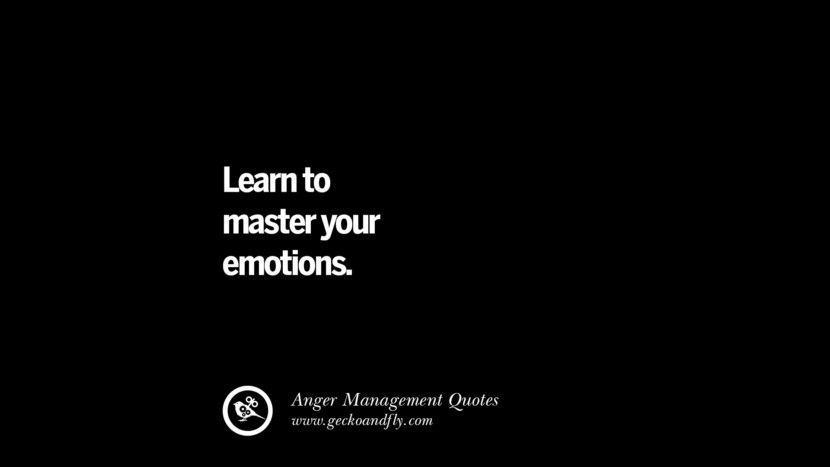 Learn to master your emotions.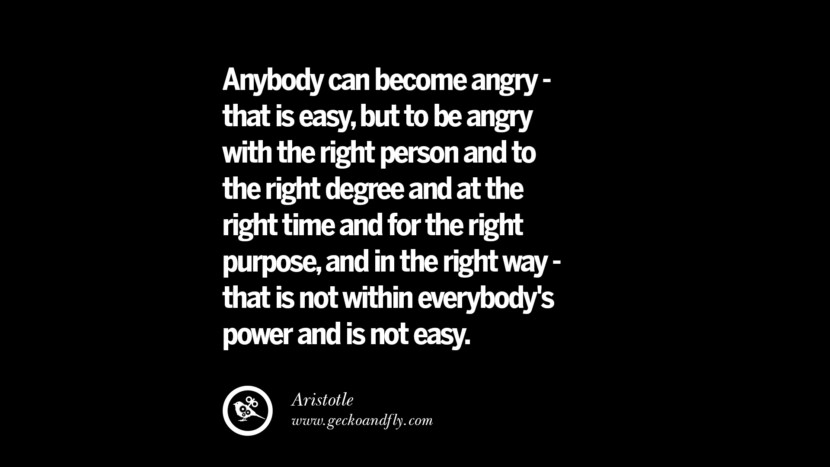 Anybody can become angry – that is easy, but to be angry with the right person and to the right degree and at the right time and for the right purpose, and in the right way – that is not within everybody's power and is not easy. – Aristotle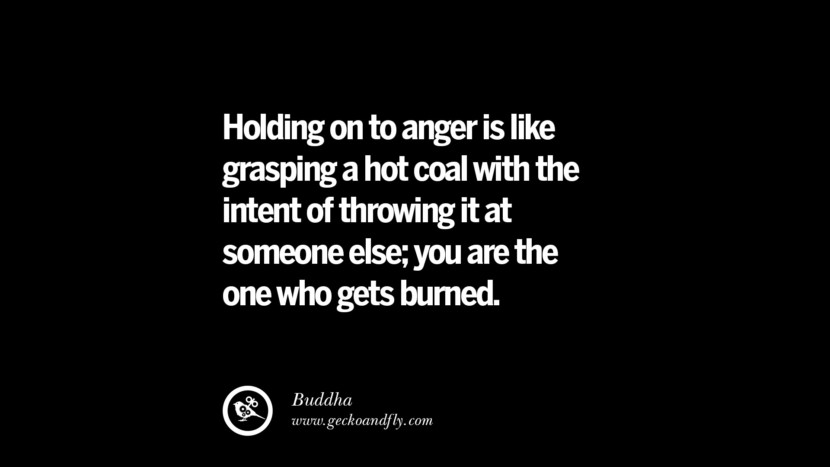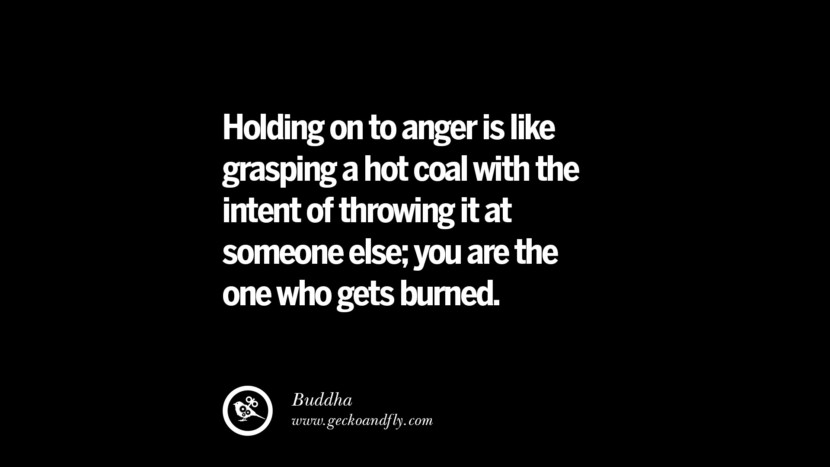 Holding on to anger is like grasping a hot coal with the intend of throwing it at someone else; you are the one who gets burned. – Buddha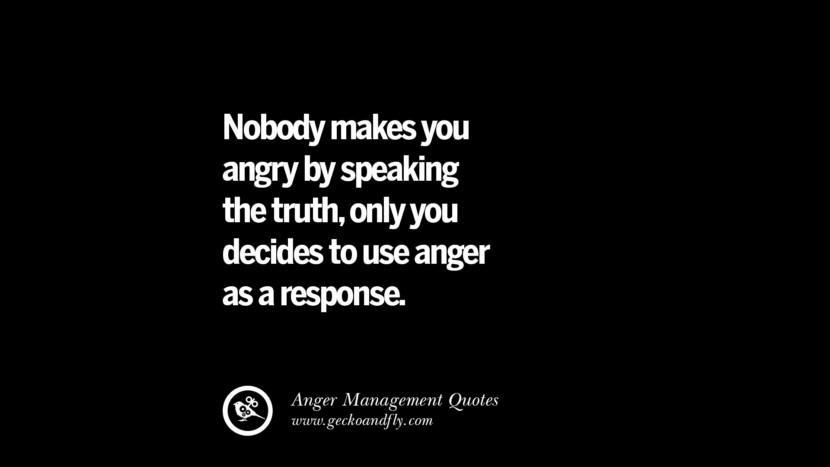 Nobody makes you angry by speaking the truth, only you decided to use anger as a response.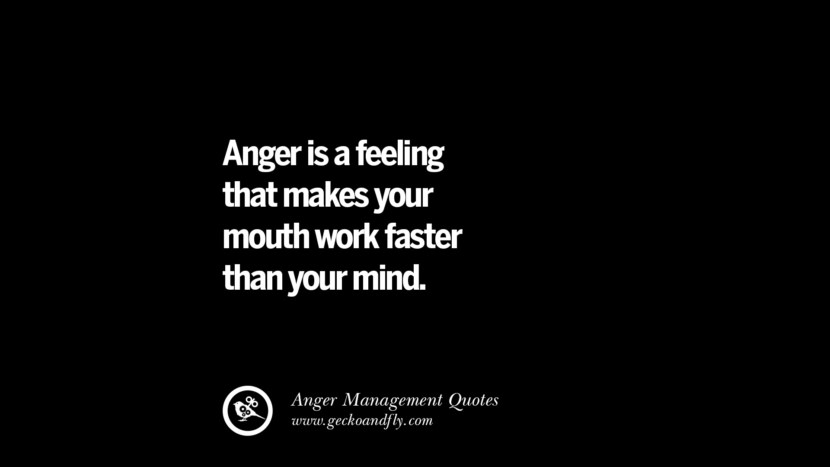 Anger is a feeling that makes your mouth work faster than your mind.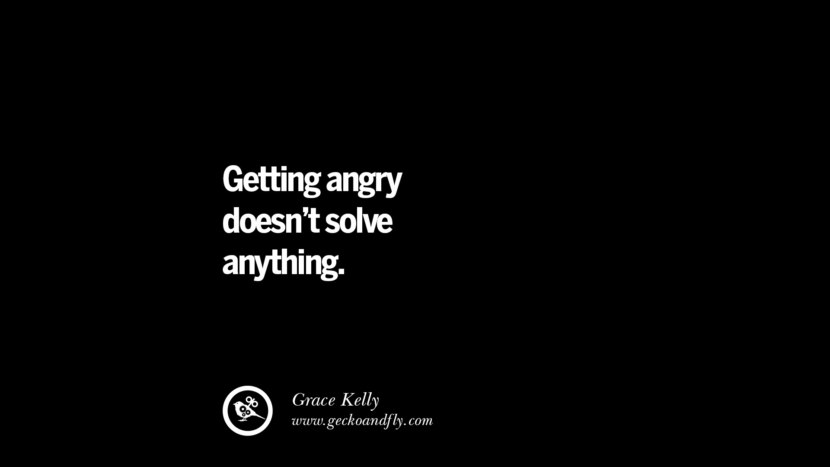 Getting angry doesn't solve anything. – Grace Kelly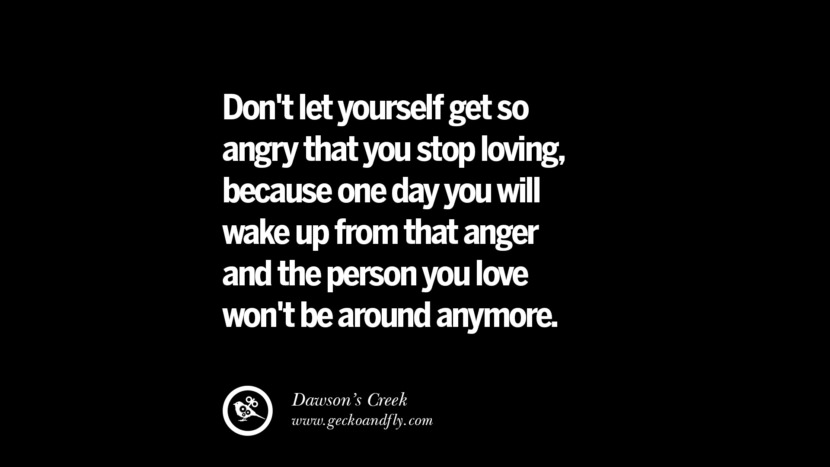 Don't let yourself get so angry that you stop loving, because one day you will wake up from that anger and the person you love won't be around anymore. – Dawson's Creek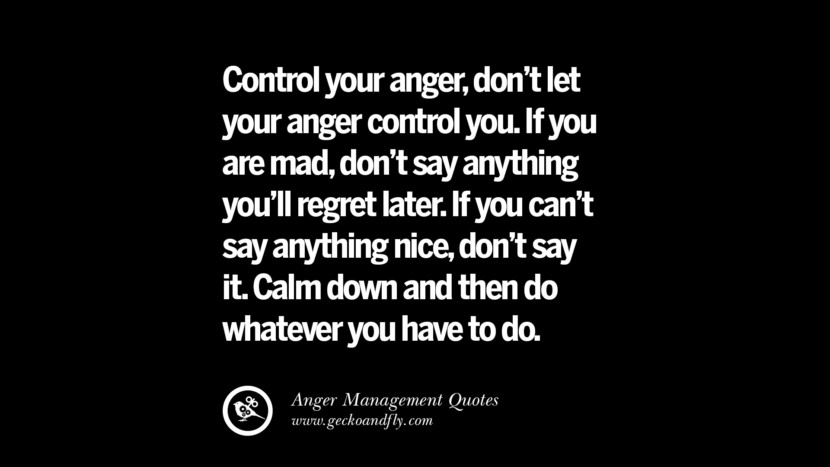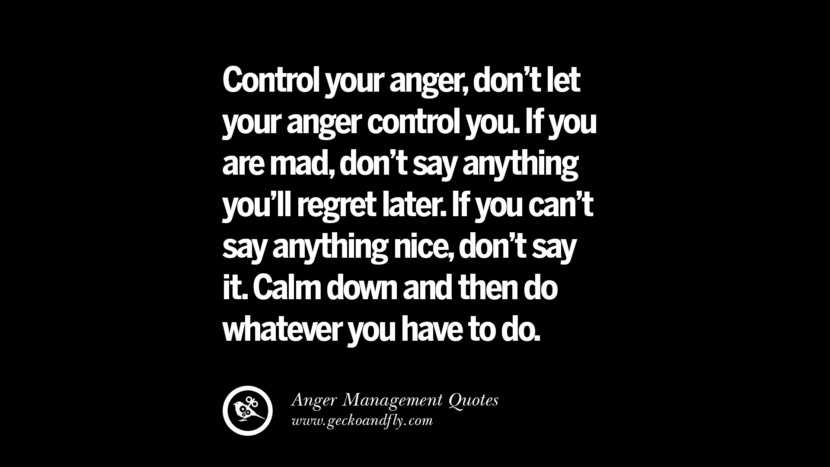 Control your anger, don't let your anger control you. If you are mad, don't say anything you'll regret later. If you can't say anything nice, don't say it. Calm down and then do whatever you have to do.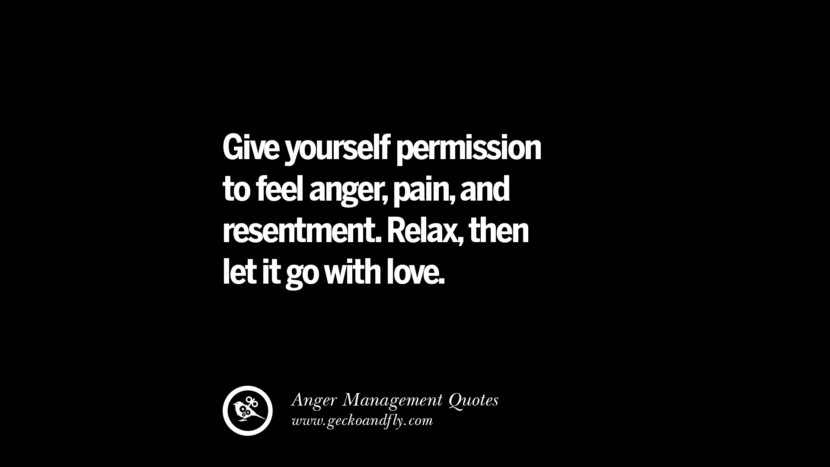 Give yourself permission to feel anger, pain, and resentment. Relax, then let it go with love.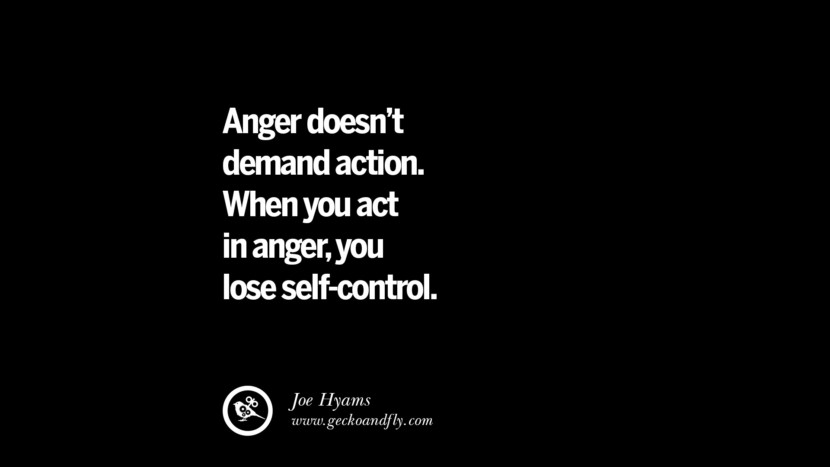 Anger doesn't demand action. When you act in anger, you lose self-control. – Joe Hyams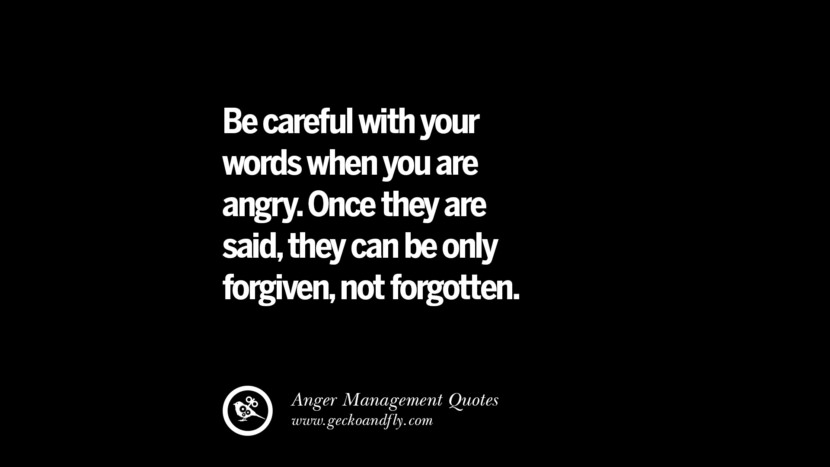 Be careful with your words when you are angry, they can be only forgiven, not forgotten.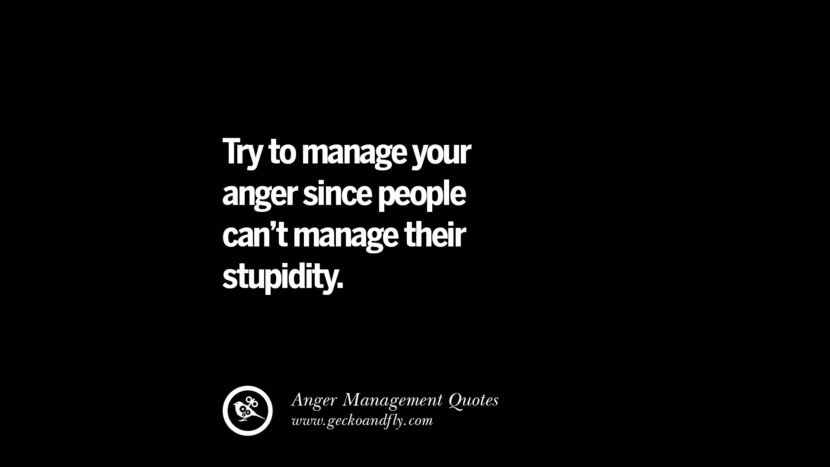 Try to manage your anger since people can't manage their stupidity.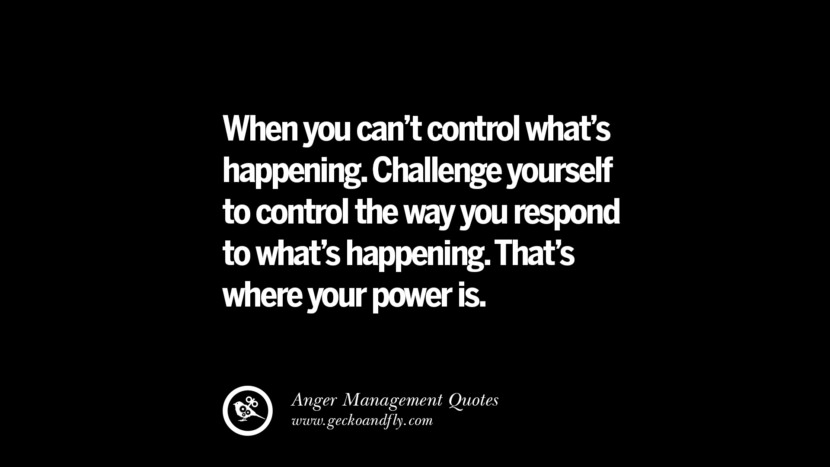 When you can't control what's happening. Challenge yourself to control the way you respond to what's happening. That's where your power is.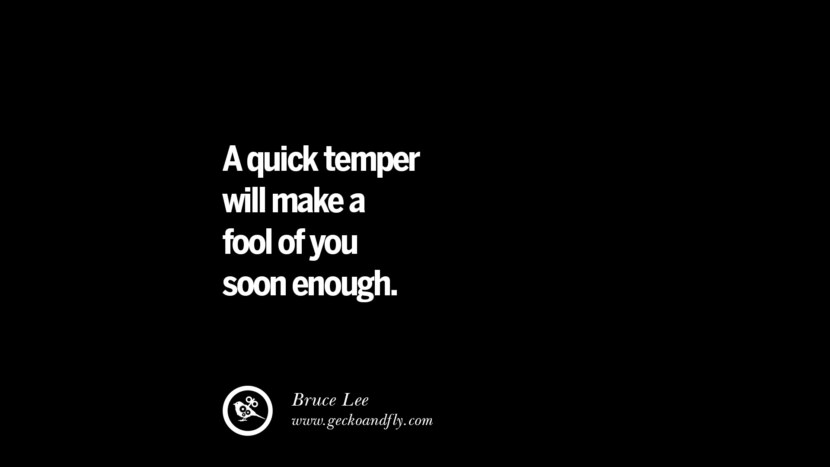 A quick temper will make a fool of you soon enough. – Bruce Lee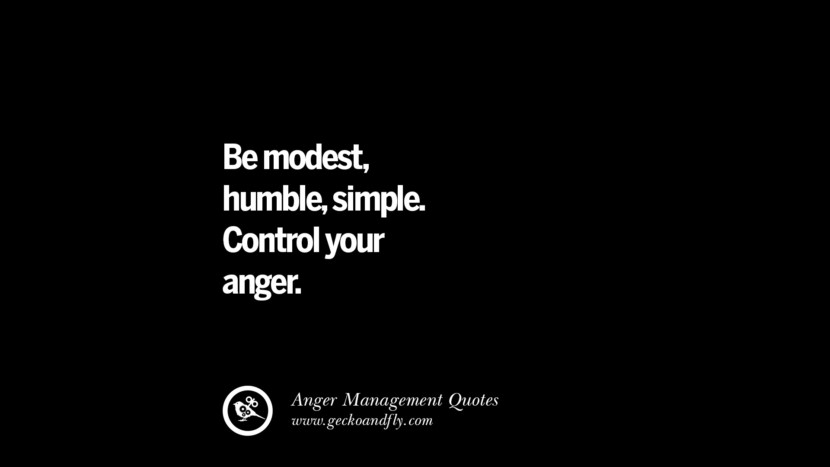 Be modest, humble, simple. Control your anger.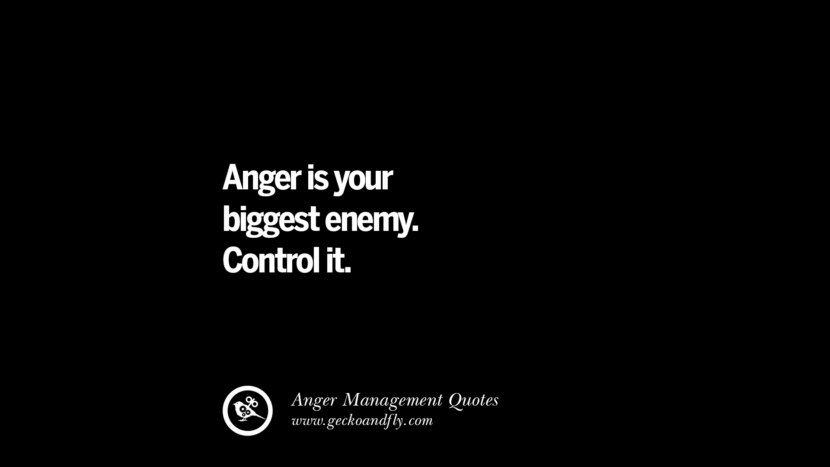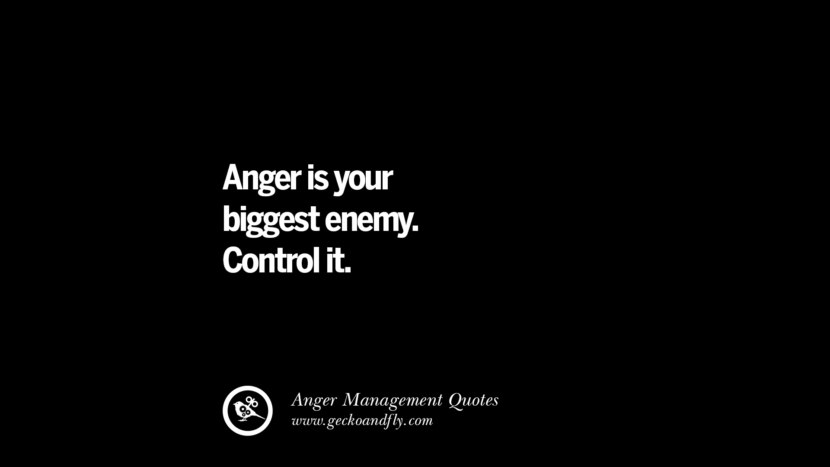 Anger is your biggest enemy. Control it.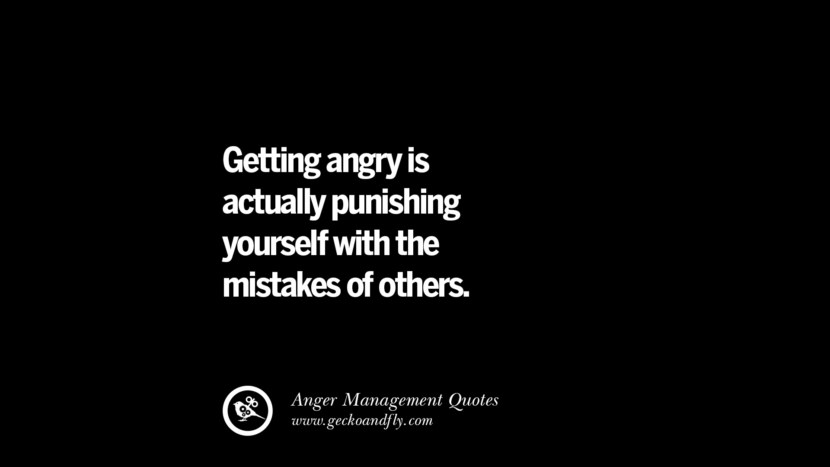 Getting angry is actually punishing yourself with the mistakes of others.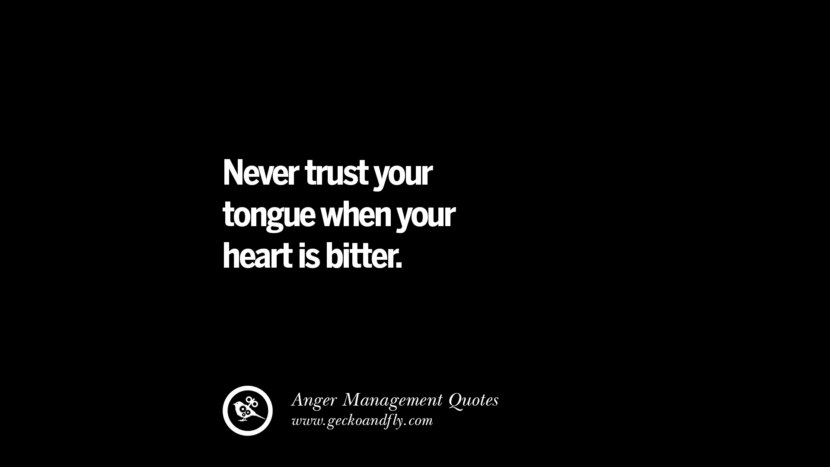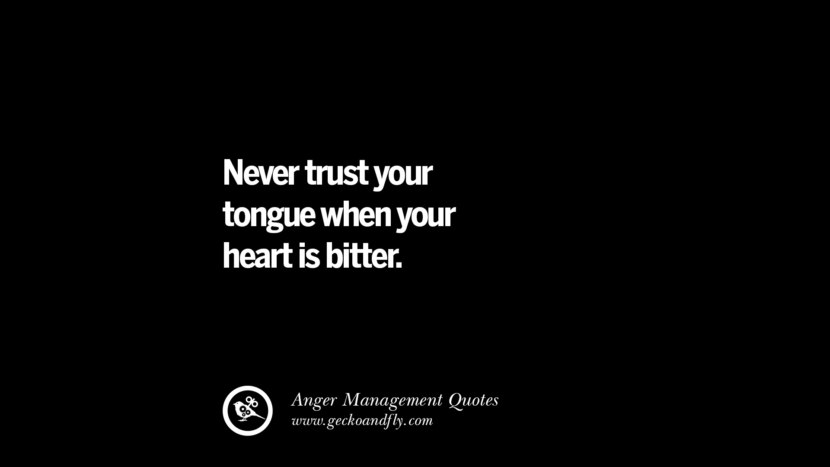 Never trust your tongue when your heart is bitter.

If another can easily anger you, it is because you are off balance with yourself. – Scottie Waves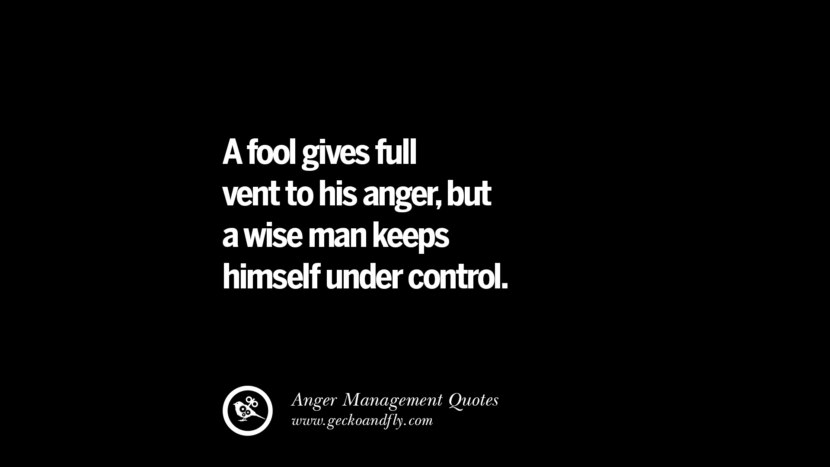 A fool gives full vent to his anger, but a wise man keeps himself under control.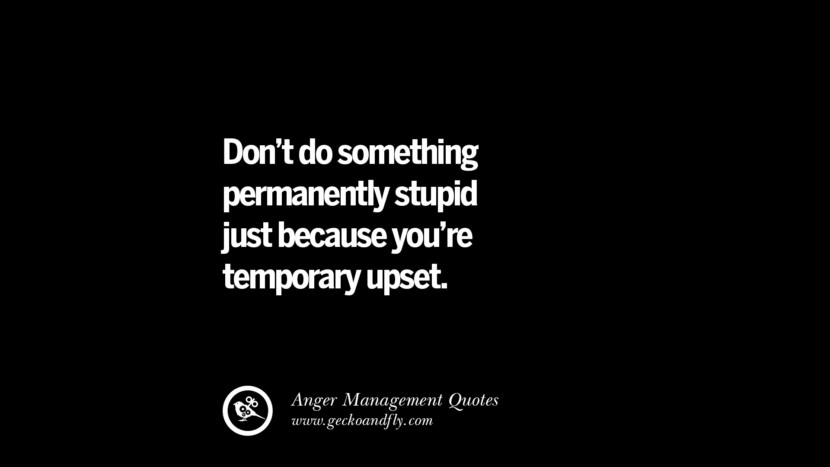 Don't do something permanently stupid just because you're temporary upset.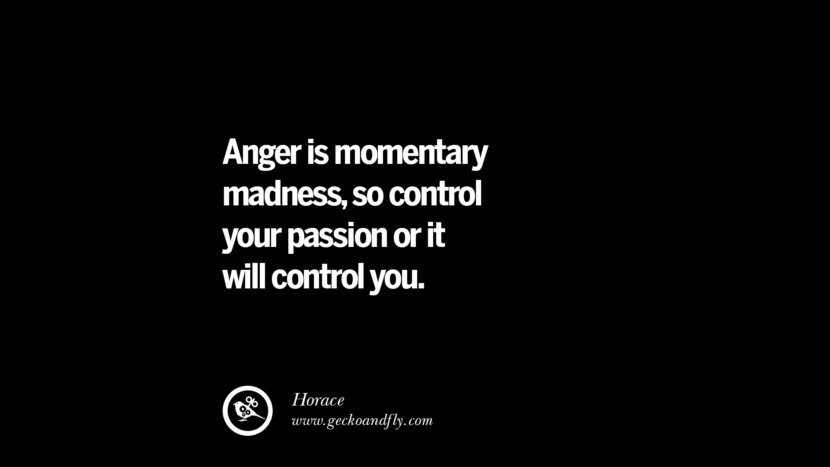 Anger is momentary madness, so control your passion or it will control you. – Horace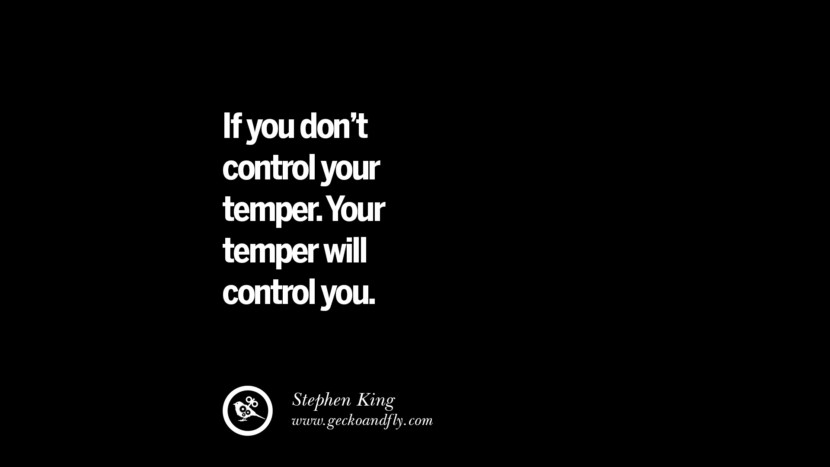 If you don't control your temper. Your temper will control you. – Stephen King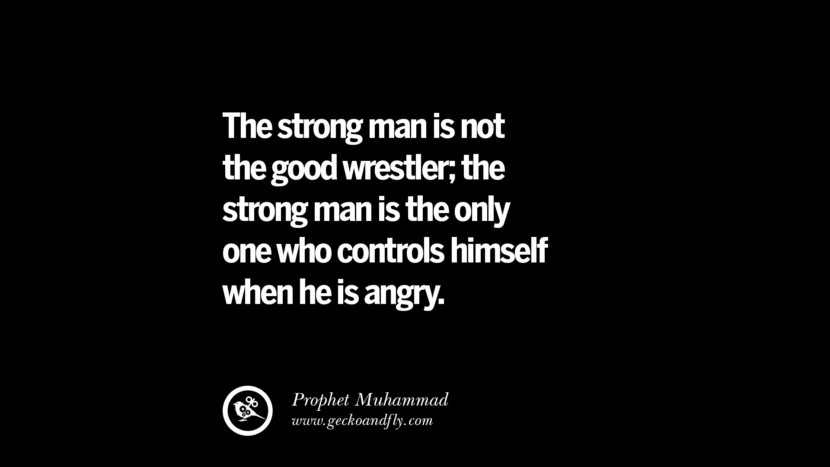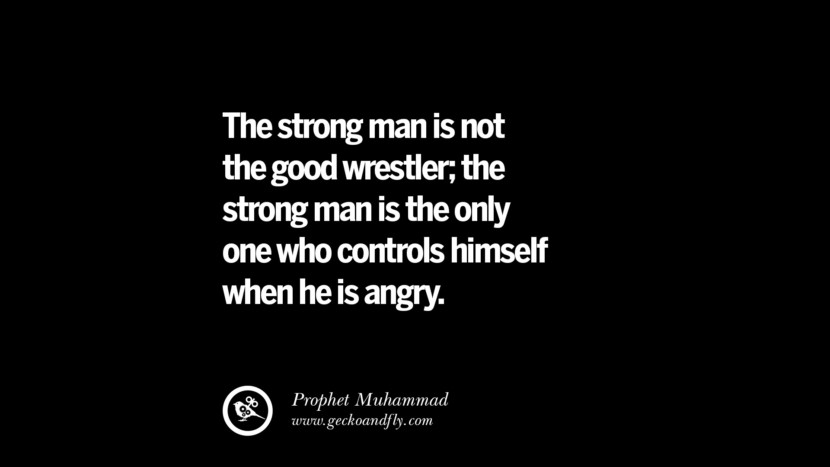 The strong man is not the good wrestler; the strong man is the only one who controls himself when he is angry. – Prophet Muhammad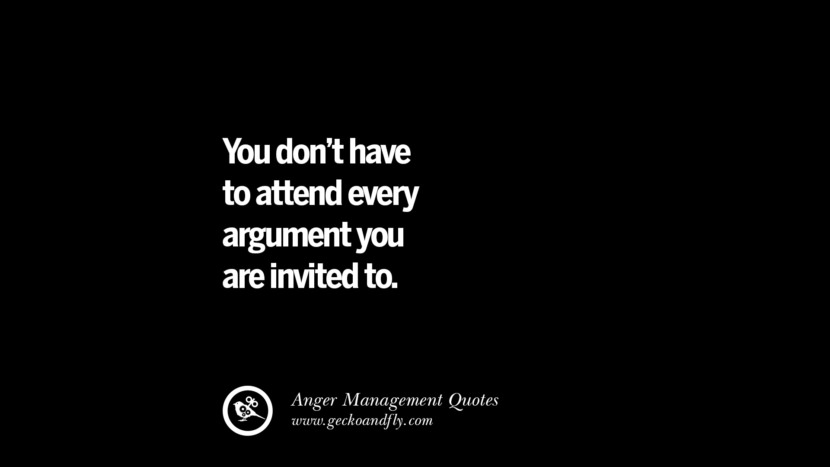 You don't have to attend every argument you are invited to.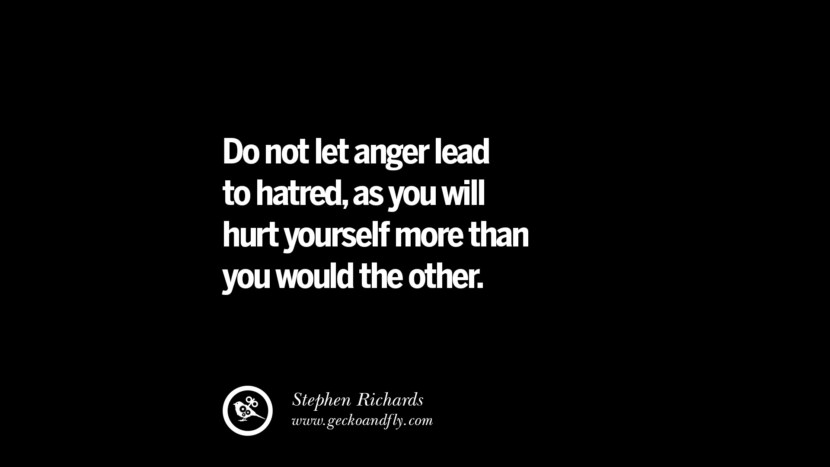 Do not let anger lead to hatred, as you will hurt yourself more than you would the other. – Stephen Richards


Source: ZenPencil
As illustrated by ZenPencil, the more you feed your anger, the angrier you become. Nobody can control your anger, they can provoke you but it is up to you to react with anger or ignore it. At the end of the day, your anger will punish you.