Fonts are fonts, right? Not exactly, as a person with interest in calligraphy, I find fonts fascinating. Using the right font for the right design will amplify the end results. As shown by the list below, Sans Forgetica by RMIT Australia is a unique font created to help us remember better, whereas Ryman Eco was designed to be readable, beautiful and save printing cost.
🤣😍😂 30 Free Handwriting Fonts And Calligraphy Scripts For Personal & Commercial Use
*Skip to 4:48 for a very good presentation on why fonts design matters.
Why does font matter? Certain fonts or styles evoke particular experiences and associations. Fonts have different personalities that can create trust, mistrust, give you confidence, make things seem easier to do or make a product taste better. They're hidden in plain sight, they trigger memories, associations and multisensory experiences in your imagination.
Fonts can alter the meanings of words right before your very eyes.
See what personalities fonts have, and what they reveal about YOUR personality.
Explore how you respond to fonts emotionally and can make fonts work for your message.
Be amazed that a font has the power to alter the taste of your food.
↓ 01 – Sans Forgetica | Remember Study Notes Better
Sans Forgetica by RMIT Australia is a downloadable font that is scientifically designed to help you remember your study notes. Sans Forgetica is a font designed using the principles of cognitive psychology to help you to better remember your study notes. The font is more difficult to read than most typefaces – and that's by design.
The 'desirable difficulty' you experience when reading information formatted in Sans Forgetica prompts your brain to engage in deeper processing. Sans Forgetica was created by a multidisciplinary team of designers and behavioural scientists from RMIT University. Sans Forgetica is compatible with both PC and Mac operating systems.
↓ 02 – Ryman Eco | Save Printer Ink / Toner
Ryman Eco, the world's most beautiful, sustainable font presents 'The Alphabet Poster Project'. 26 designers. 26 posters. One for each letter of the Ryman Eco Font set. An alphabet by designers, for designers.
Eco friendly design often means compromise to aesthetic desirability. Mindful of this the ambition for Ryman Eco was to find the optimum balance between saving ink, legibility and beauty. The font has been received positively by environmentalists and the design community alike.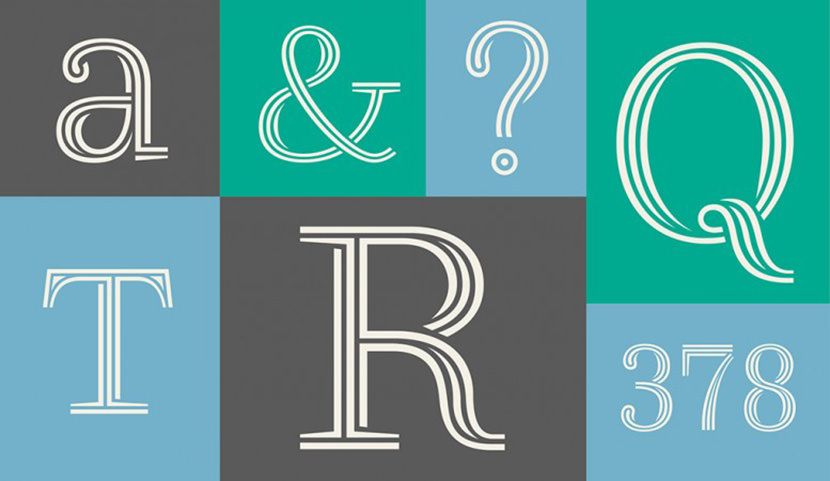 Do note that Ryman Eco is not the best ink saving font, based on a study done by BBC and a 14 years old kid, Garamond font ( Available in all Windows PC ) is the most ink-efficient typeface. If you are a small business, the cost saving is insignificant, however on a larger scale it does make an impact.