Are game boosters good for Android? Gaming on Android tends to heat up the phone, this will reduce the battery lifespan and overheats your smartphone CPU, thus further reducing the speed. A game booster app promises to optimise your smartphone for gaming without causing unnecessary problems.
See More ▼ 10 Best Gaming VPN – No Lags, 0% Packet Loss And Reduce Ping ms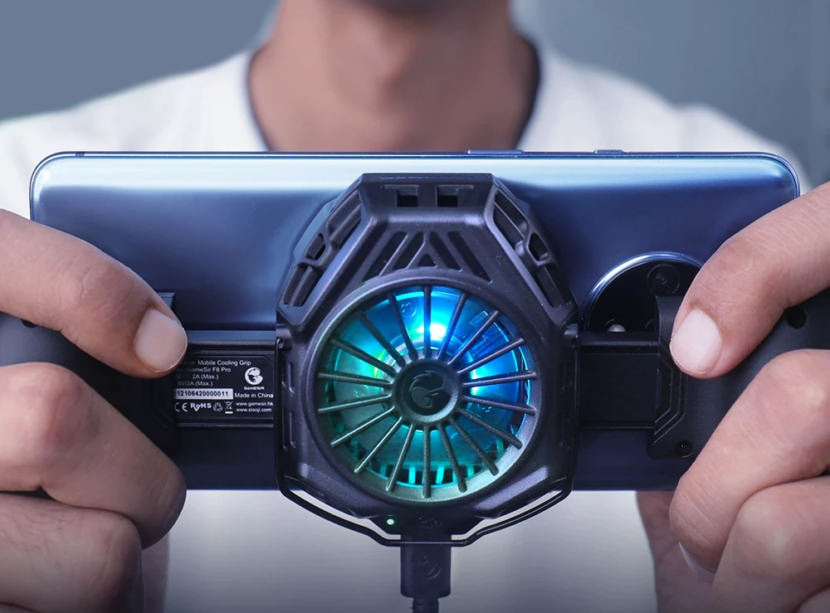 While a game booster app helps, personally I think a physical cooler radiator for a smartphone works best together with the app while gaming. Alternatively, using a big fan makes more economical sense. Without further ado, here are some of the best game booster apps with limited free features for your Google Android smartphone. Unless you have a limited budget, getting a high end performance smartphone for gaming is the better solution.
Contains Ads | Offers in-app purchases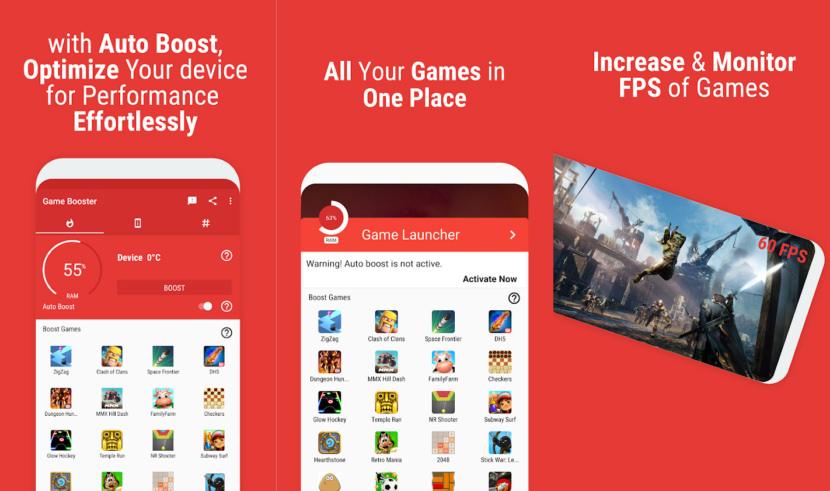 Game Booster unlocks the maximum potential of your device with its advanced features and can help you play games with better performance. (Features listed under this heading require root.) Play your games up to 3 times faster smoother with no lag, Game Booster optimize your device for performance effortlessly.
Game Booster boosts the gaming experience by managing unnecessary apps and services in the background.
Unlocks the full potential of the CPU and GPU for less tearing and lower system latency with one tap.
Increase benchmark scores (Antutu, Geekbench, 3DMark)
With Game Booster modes, you do not compromise performance by locking your CPU to the maximum frequency allowed by your device.
With Auto Boost, when you start the game from or outside Game Booster (from the launcher), the game automatically detects and starts the boosting process.
Gaming Bubble will help you to manage your gaming session and control the advanced features on the go.
Contains Ads | Offers in-app purchases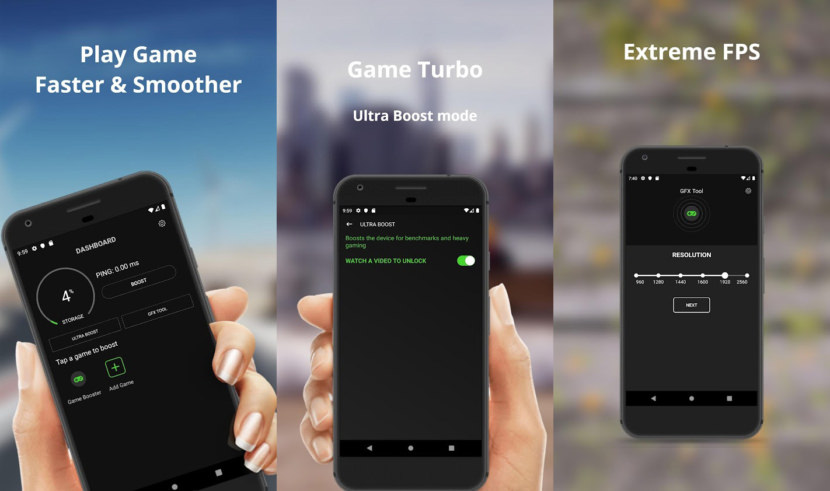 Game Booster 4x Faster is an app that will boost your device's performance with just one touch. It is perhaps one of the most advanced game booster in the market. You can get the maximum fps with this app No heating for all devices! No heating for 801, 820 and 821 snapdragon processors while gaming.
Use AI to optimize your game
Boosts the device for benchmarks and heavy gaming
System Performance Tuner:Monitors the system performance, check for system stability and fixes various issue
Hardware-Accelerated Rendering: Enable support for VULKAN and OPENGL 3.1+.
Graphics Rendering Level: Enhance the quality of graphics.
GPU Optimization: Custom OpenGL shaders.
Optimize Storage Load
Optimize Network Latency
Contains Ads | Offers in-app purchases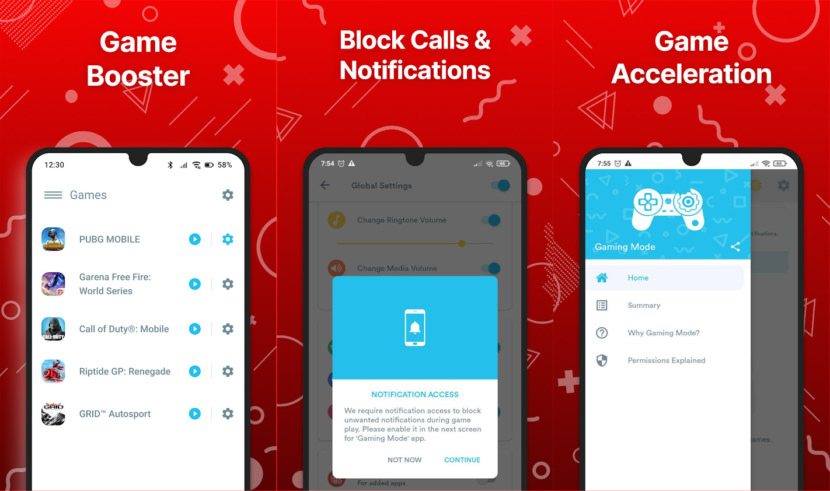 Now don't worry about annoying calls or notifications while gaming, leave that on Gaming Mode! It can also disable your auto brightness and clear app running in background while gaming. Many more features to explore. Gaming Mode app is a solution for lag fix and bug fix. Play your favorite games with no lag. Use their game booster and enjoy the lag free gaming experience! Game booster – Gaming anti-lag tool number 1!
Gaming mode is so rich in features that it's got a whole set of nicknames from their users: Game Booster app, Bug Fix & Lag Remover Tool, Game Launcher, Ping Booster, Game Turbo Experience, High Ping Solution, Gaming anti-lag tool, FPS booster and many more! Regardless of how you call it, once you install Gaming Mode, you receive a smart tool, which will be your favorite gaming companion.
Auto Reject Incoming calls – Their game booster is on your side. Show your skills without interruptions.
Block notifications – With Game Booster, your focus will not be disrupted – pure gaming experience.
Clear Background Apps to free up RAM & Boost gaming performance – your experience is their highest priority.
Game Booster – Gaming anti-lag tool – Immediate lag remover!
Play games at max performance – enhance your gaming experience, unlock maximum FPS!
Disable auto-brightness & optimize it to your desired level.
Contains Ads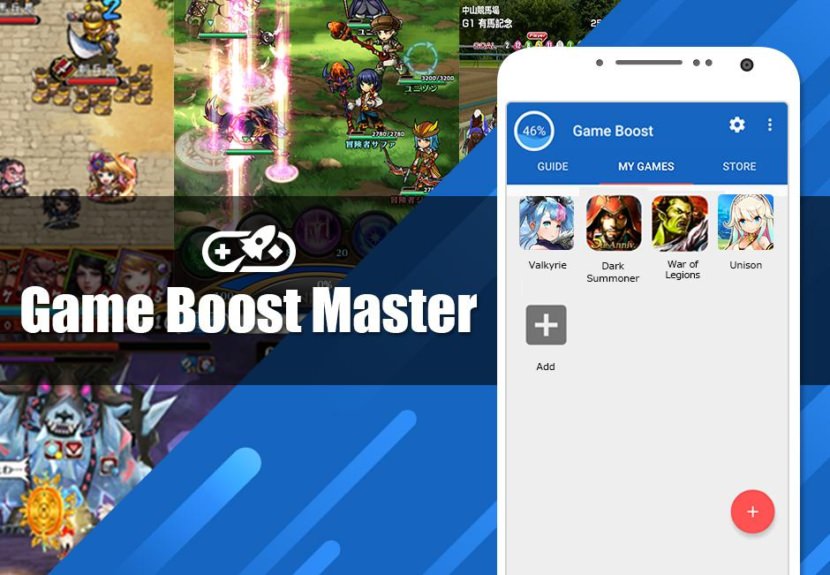 Game Boost Master closes unnecessary application tasks, and cleans your phone memory so you can enjoy playing games with faster processing speeds.
Game Boost – Game Boost Master improves your smartphone processing speed by automatically ending tasks and clearing memory when booting up a game or Play Booster app.
Regular Boost – Automatically and regularly performs boosts while playing games.
Automatic Game App Recognition – Automatically recognizes previously installed game apps and adds them too Play Booster.
Simple Design – With simple design and operation, Game Boost Master is easy for anyone to use.
Works With Other Apps – Not only game apps, Game Boost Master can be used with other genre of applications as well.
5. Game Booster
Contains Ads | Offers in-app purchases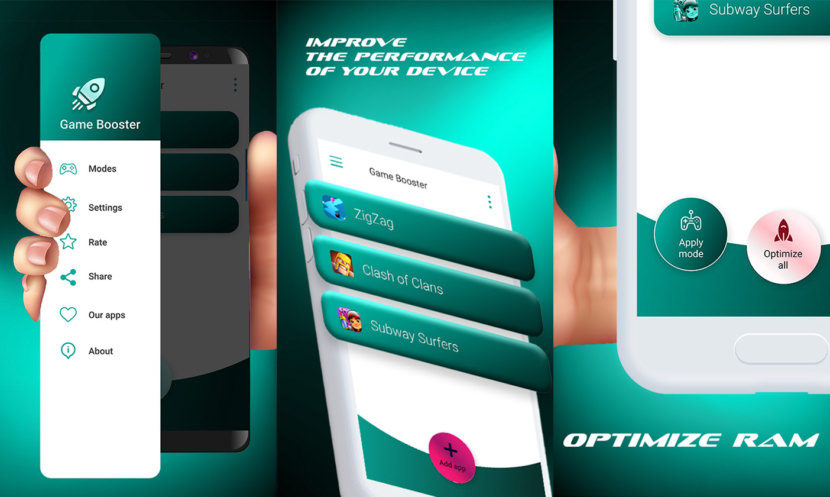 [ Discontinued ] The phone accelerator for games will serve you not only as an game booster, but also help to avoid many troubles with the performance of your phone. This smart booster application contains functions that will ensure a long life for your smartphone. This smart booster application contains functions that will ensure a long life for your smartphone.