How to boost your PC up to 300% Faster? When your computer feels sluggish, it is time to optimize your Windows' system by cleaning up the registry of unwanted entries, defrag the entire file system and remove redundant files. These utilities can improves your PC's performance and startup time by repairing common PC issues, freeing up disk space, and providing registry repair.
Related Article 2019 ➤ 5 Best VPN for Gaming – No Lags, 0% Packet Loss and Reduce Ping ms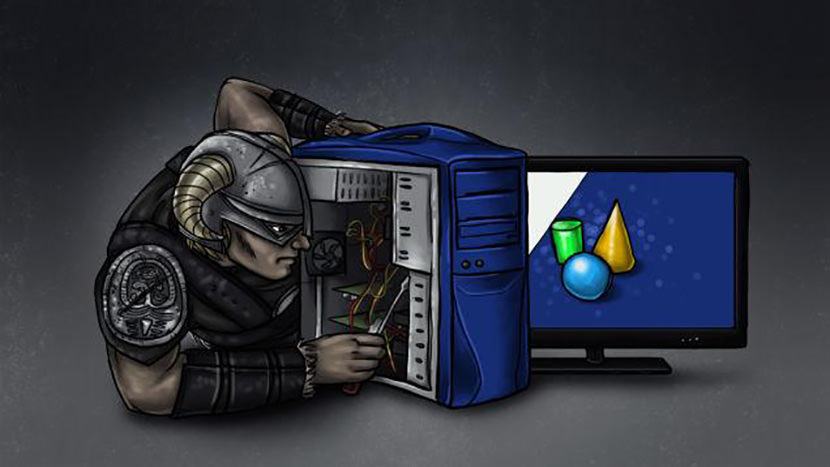 How can these free software helps boost your gaming experience? Imagine in a library where there are junk magazine, old books, and good books all lying on the floor unorganized. It will take you some time to search the book you are looking for, now imagine the library is clean and organize without junks, the time required to search for the book is faster now.
Without further ado, here are 7 Norton Utilities alternative software for optimizing your Windows and Mac PC for a better gaming performance and experience. If these software fails in boosting the performance, perhaps it is time to upgrade your desktop. Add more RAM, upgrade the graphic card or migrate to a SSD hard disk. Works great on League of legends, World of Warcraft, DOTA 2, Counter-Strike: Global Offensive, Diablo III, Smite, Battlefield 4 and Minecraft.
↓ 01 – Razer Cortex | Free | Windows | Android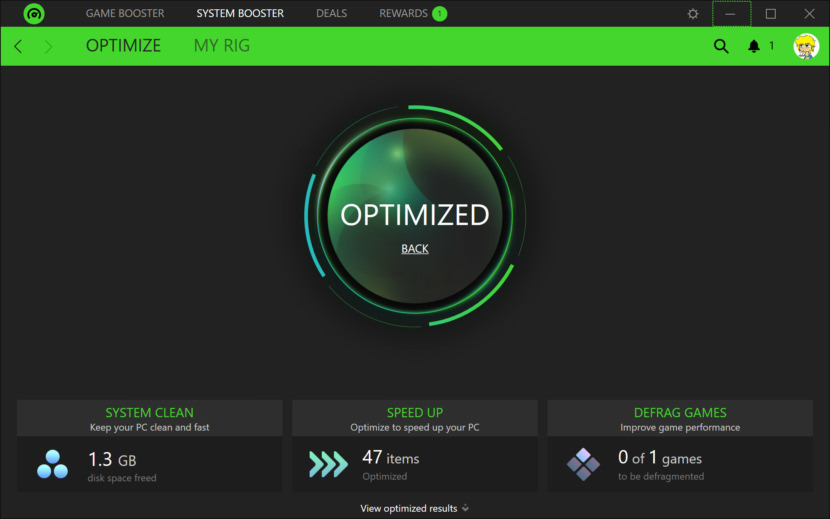 Focus only on the game, Razer Cortex brings enhanced gaming performance, system performance, and the ability to discover the best gaming deals on a single platform at just a click away. Razer Cortex doesn't merely boost your games, it boosts your entire system.
The new Razer Cortex: System Booster is a one-stop solution for better system performance. By cleaning unwanted junk files, not a single kilobyte of hard disk space is wasted, leaving you more for work and play. With such optimization, your PC isn't just primed for gaming, it's also perfect for daily use.
↓ 02 – Piriform CCleaner | Free | Windows | macOS | Android
CCleaner is a system optimization/cleaning tool. It removes unused files from your system, allowing Windows to run faster and freeing up valuable hard disk space. It can also clear your internet history and act as a fully featured registry cleaner. CCleaner is fast (normally taking less than a second to run) and contains NO spyware or adware!
Quicker Startup – Many programs run silently in the background when you start up your computer. CCleaner helps you get to work, or play faster by letting you disable unneeded programs.
Fewer Errors & Crashes – Over time your registry can become cluttered with errors and broken settings which lead to crashes. CCleaner's patented registry cleaner clears out this clutter to make your PC more stable.
Safer Browsing – Advertisers and websites track your behavior online with cookies that stay on your computer. CCleaner erases your browser search history and cookies so any internet browsing you do stays confidential and your identity remains anonymous.
Faster Computer – Is your computer running slow? As it gets older it collects unused files and settings which take up hard drive space making it slower and slower. CCleaner cleans up these files and makes it faster instantly.
↓ 03 – BleachBit | Free | Windows | Linux
When your computer is getting full, BleachBit quickly frees disk space. When your information is only your business, BleachBit guards your privacy. With BleachBit you can free cache, delete cookies, clear Internet history, shred temporary files, delete logs, and discard junk you didn't know was there.
Designed for Linux and Windows systems, it wipes clean thousands of applications including Firefox, Internet Explorer, Adobe Flash, Google Chrome, Opera, Safari,and more. Beyond simply deleting files, BleachBit includes advanced features such as shredding files to prevent recovery, wiping free disk space to hide traces of files deleted by other applications, and vacuuming Firefox to make it faster. Better than free, BleachBit is open source.
SysInternals Suite is a complete package of the extremely functional utilities from Mark Russinovich's well known tools. The Sysinternals Troubleshooting Utilities have been rolled up into a single Suite of tools. This file contains the individual troubleshooting tools and help files. It does not contain non-troubleshooting tools like the BSOD Screen Saver or NotMyFault.
As your computer gets older, it will run slower and slower because of some unwanted programs, lots of useless files generated by Windows, and registry errors. With its newly added Speed Up module, Advanced SystemCare 9 will not only clean up the junk files to free up more disk space, help you deeply optimizing and defragging the registry, and completely remove all the useless applications, but also troubleshoot all the other problems slowing down your PC, to ensure you have a cleaner & faster PC. ​​Go for it! Advanced SystemCare is more than just a free registry cleaner.
Up to 200% Quicker PC Startup
Faster & Smoother Browsing
Better Protection & Fully Support Win 10
Built with 11 years of Windows optimization experience: Ashampoo WinOptimizer Free is out now and available for free. Microsoft Windows may have got more advanced but the need for effective maintenance is greater than ever. If you don't houseclean your computer system regularly the digital garbage that collects over time makes it slower and can even cause inexplicable errors – usually when you need them least.
With the reliability of 11 years of experience, Ashampoo WinOptimizer Free makes Windows maintenance fast and easy. It keeps your Windows computer running as fast and smoothly as on the first day you bought it. In addition to efficient Windows maintenance you also get a whole suite of powerful, easy-to-use tools that enable you to configure and tune your Windows computer so that it works exactly the way you want it to.
↓ 07 – MacClean | Free | macOS
MacClean 3 comes to initiate a new round of spring cleaning on your Mac with great technology and services. In addition to your familiar Mac cleaning and OS system maintaining features, it now arms with privacy and security protections to give you a state-of-the-art Mac experience, still for free.
Clean up and free up space on your Mac, all at one go.
Protect all your Internet activities from spying eyes.
Wipe out malicious cookies on your Mac to eliminate hidden dangers.
Secure your privacy on Mac with no tail left.
Comodo System Utilities combination of Registry cleaner, Privacy cleaner and Disk Cleaner squeezes the maximum performance out of your computer – and keeps it that way. Comodo System Cleaner is a powerful suite of utilities and tools that allows you to make your Windows computer faster, more efficient and more secure.