With the limited storage capacity of most SSD, you are likely to fill up your SSD with tons of unwanted junk files, more often than not they are duplicate files, jpeg photos, videos, music files or documents that you have lost track of.
🤣😍😂 14 Free Junk Files Cleaners – Increase SSD Hard Disk Space
You are running out of disk space on your PC, but sorting through your files seems overwhelming because there are just too many of them. The solution is to use a duplicate file finder. It will help you locate and remove useless file duplicates to free up disk space and better organize your file collections. You will have full control in being able to look through the list of duplicates and decide which copy to keep.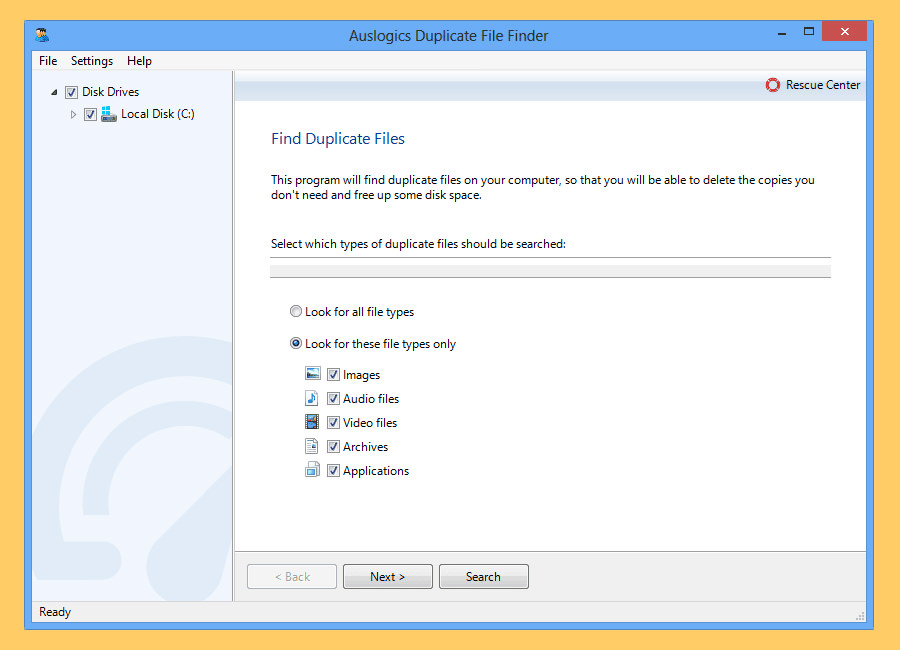 Daily computer activity inevitably leads to accumulating duplicate files on your computer, especially if you are an active PC user. Auslogics Duplicate File Finder will find and delete duplicate files so you won't experience lack of free disk space! The easiest way to sort through images, music, videos and other personal files to remove duplicate copies and free up disk space.
Smart algorithm – The software uses intelligent algorithms to compare not only file names, but also contents to ensure no false search results.
Gives you full control – You can specify the file types to look for, then go through the search results and decide which copies to delete.
↓ 02 – CCleaner | Windows
Cleaner is the number-one tool for cleaning your PC. It protects your privacy and makes your computer faster and more secure! CCleaner's main feature is its junk file remover, which frees up space on your hard drive by removing unnecessary temporary files, but it also has quite a few other built-in tools, including a duplicate file finder.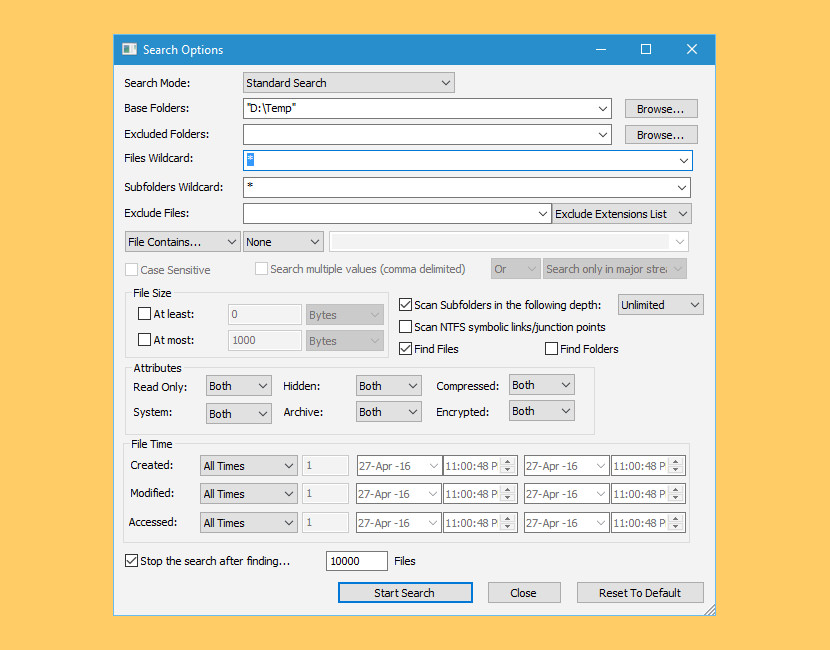 SearchMyFiles is an alternative to the standard "Search For Files And Folders" module of Windows. It allows you to easily search files in your system by wildcard, by last modified/created/last accessed time, by file attributes, by file content (text or binary search), and by the file size.
SearchMyFiles allows you to make a very accurate search that cannot be done with Windows search. For Example: You can search all files created in the last 10 minutes with size between 500 and 700 bytes.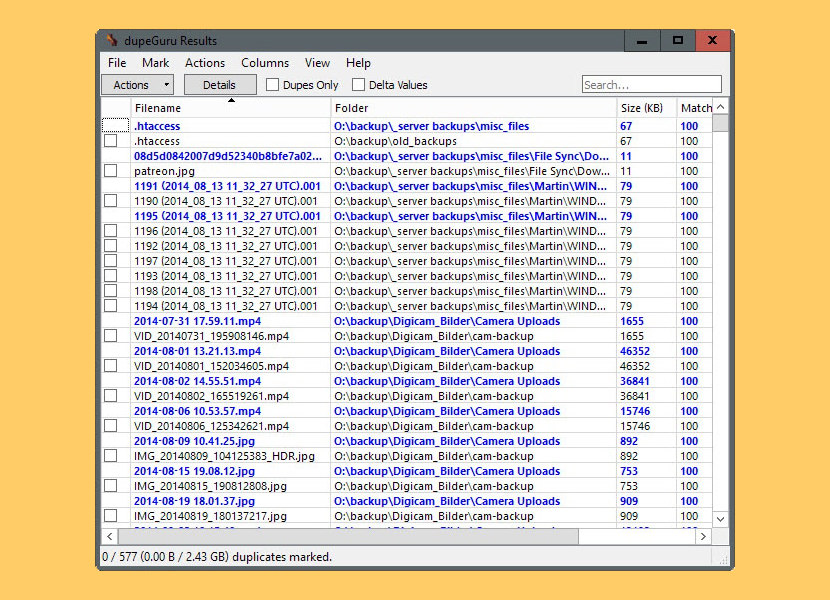 dupeGuru is a tool to find duplicate files on your computer. It can scan either filenames or contents. The filename scan features a fuzzy matching algorithm that can find duplicate filenames even when they are not exactly the same. dupeGuru runs on macOS and Linux. Works great on Microsoft's Windows 10 and Apple's macOS.
dupeGuru is good with music. It has a special Music mode that can scan tags and shows music-specific information in the duplicate results window.
dupeGuru is good with pictures. It has a special Picture mode that can scan pictures fuzzily, allowing you to find pictures that are similar, but not exactly the same.
↓ 05 – CloneSpy | Windows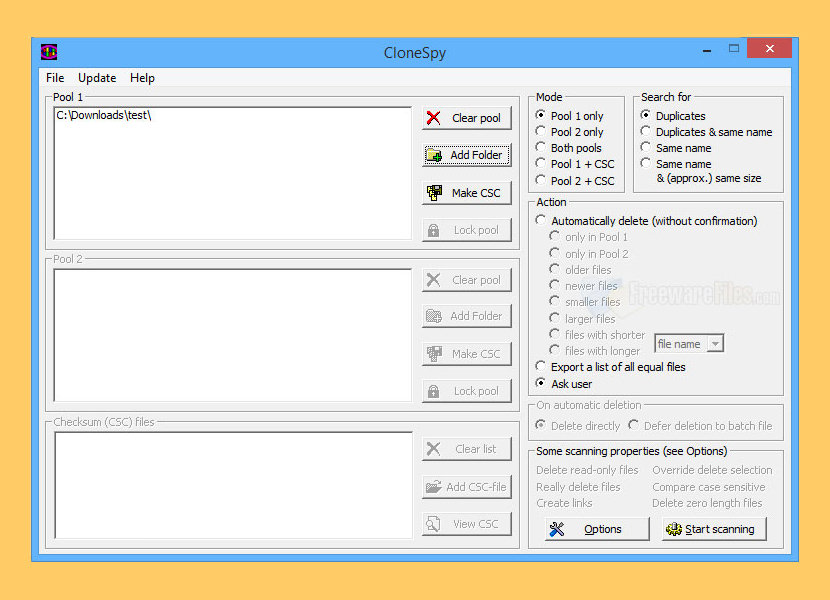 CloneSpy is a Free Duplicate File CleanUp Tool for Windows. CloneSpy can help you free up hard drive space by detecting and removing duplicate files. Duplicate files have exactly the same contents regardless of their name, date, time and location.
Also, CloneSpy is able to find files that are not exactly identical, but have the same file name. Perhaps you have different versions of a file and you want to find all of them and remove the older versions. CloneSpy can also find zero length files.
↓ 06 – AllDup | Windows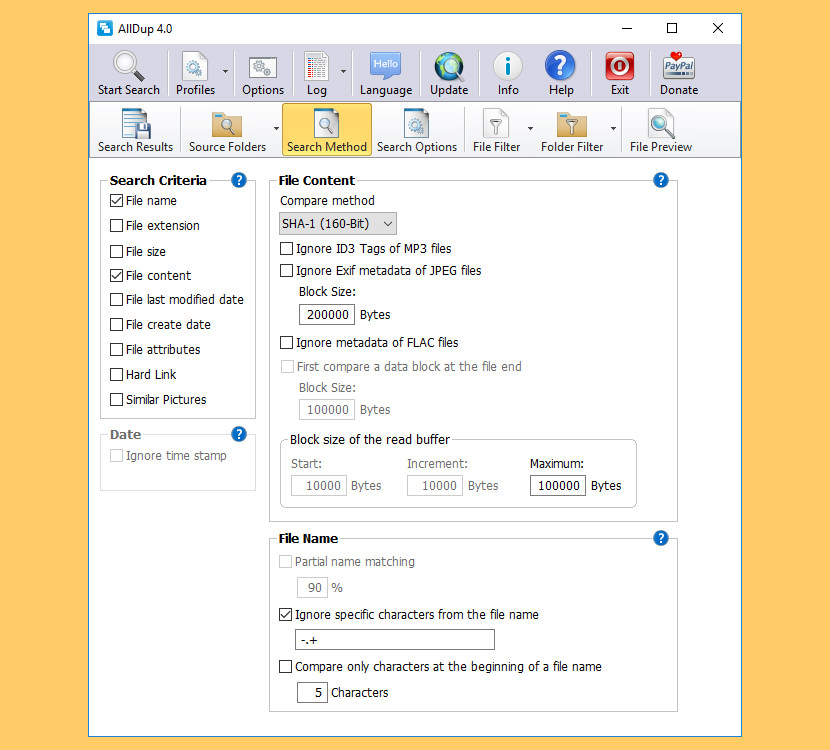 AllDup is a freeware tool for searching and removing file duplicates on your Windows computer. The fast search algorithm find duplicates of any file type, e.g., text, pictures, music or movies.
Find, remove, delete, copy and move duplicate files!
Delete duplicate music files!
It can be especially useful if you have large Music, Pictures, Downloads or Documents folders!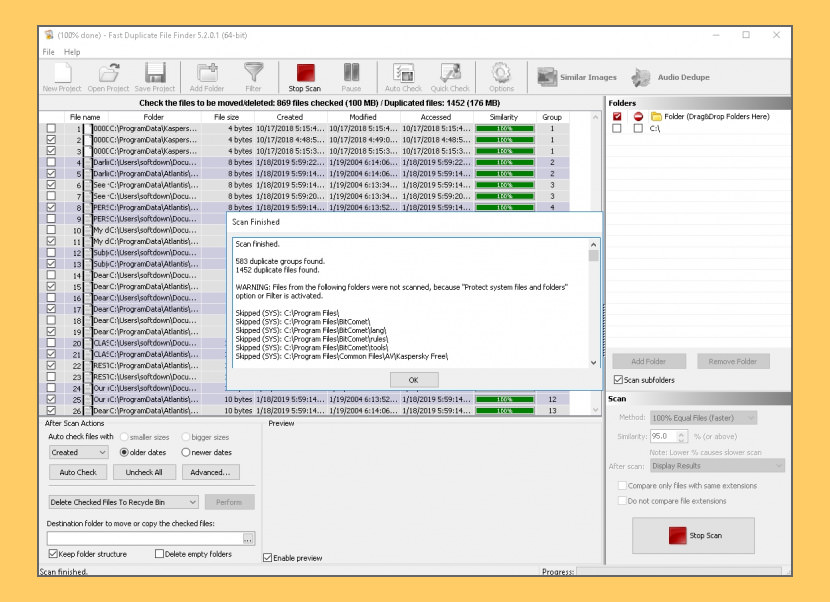 Fast Duplicate File Finder FREEWARE will find duplicate files in a folder, computer or entire network. The application will compare the content of the files and will find duplicates even if they are using different file names.
The Professional version can find similar files regardless of their file types. It will analyze the file data in order to find duplicates and not just file attributes like name and size as the standard clone removers do. It uses advanced algorithms while searching for related files and provides accurate results, which is not true for the commonly advertised FUZZY search methods.
Find duplicate files or find similar files in user specified folders, hard drives, computers or entire networks
Fast binary comparison algorithm
Internal preview supporting images, videos, music, text and binary files
Older or smaller files can be automatically marked for deletion
Redundant files can be moved to Recycle Bin, custom folder or deleted permanently
Support for all kinds of removable media – usb drives, diskettes etc.
Has intuitive interface and rich documentation
Process priority settings that will let the application scan in your computer's IDLE time
Protection for system files and folders that will prevent damages to your system files when removing redundant files
Automatically locate duplicate files in Windows Explorer
Open file with associated program
Native support for 64 bit and 32 bit operating systems
↓ 08 – VisiPics [ Discontinued ] | Windows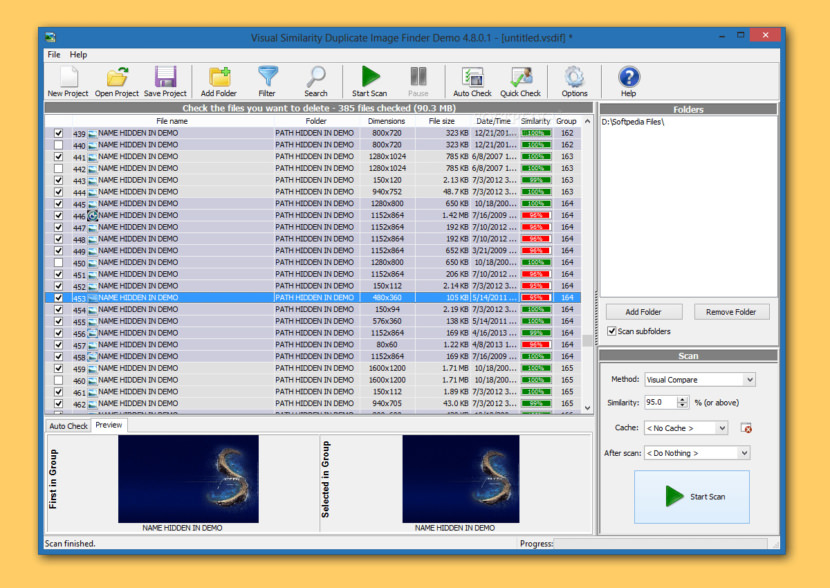 VisiPics does more than just look for identical files, it goes beyond checksums to look for similar pictures and does it all with a simple user interface. First, you select the root folder or folders to find and catalogue all of your pictures. It then applies five image comparison filters in order to measure how close pairs of images on the hard drive are.