A point of sale, or POS, is the system that allows you to sell products in person. Retailers use POS systems to add items to the cart, check customers out, and take in-person payments. This modern POS solution leverages the power and versatility of the iPad, turning it into a multifunctional and user-friendly device for businesses like retail stores, restaurants, cafes, bars, and other service-oriented establishments.
🤣😍😂 8 Reliable PayPal Alternatives For Merchants And Small Business With Low Transaction Fees
However, not all retail POS systems are created equal. In addition to making in-person sales, Shopify POS also helps retailers build customer relationships and simplify daily operations. With every sale, Shopify POS captures customer data and updates orders and inventory levels.
This makes it easier for you to know your customers, build lasting relationships, and create impactful digital marketing campaigns. It also makes it easier to manage your business, when you don't have to reconcile payment data from a third-party payment processor. You also can skip manually updating inventory levels, or managing inventory across multiple systems.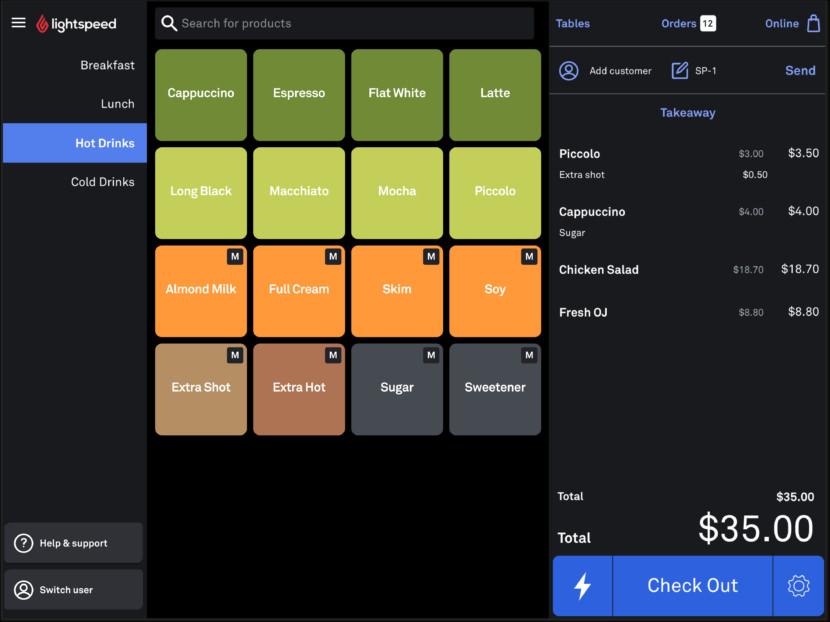 Lightspeed is the unified point of sale and payments platform powering the world's best retail and hospitality businesses at ~168,000 locations. Run a thriving retail business with Lightspeed. Optimize stock, manage inventory and make sales and learn from your data to grow your bottom line.
Lightspeed offers a fully integrated, eCommerce platform that allows customers to manage in-store and online inventory, have a single view of customers and analyze multi-channel sales data.
The retail POS system offers multi-store capabilities such as inventory sync across all locations, while mobile extensions mean that associates can check on inventory and conduct sales from anywhere in the store via iPad. Speed up service, increase your margins and save time with Lightspeed. All the tools you need to run a thriving hospo business. Lightspeed is ideal for the following industires:
Apparel and fashion
Bike
Electronics and computers
Health and Beauty
Home decor and furniture
Jewellery
Liquor and vape
Pet
Sporting goods
Toy
Multi-store
Restaurant and Fine Dining
Hotel, Pub, Bar, and Cafe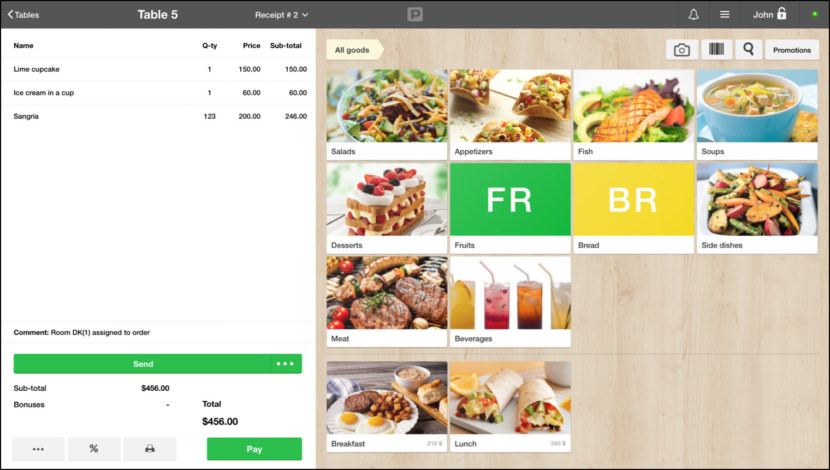 Poster POS makes running food service and retail businesses simple. Handle sales and manage your inventory, finances and analytics with Poster's feature-rich Android and iPad POS system. Poster is a cloud-based mobile point of sale (POS) and inventory management solution for food service industry.
The inventory management application can alert users when they are running low on a menu item. It allows users build their menus by organizing the items into a recipe. It allows multiple restaurant owners to set different prices for different locations. It generates sales reports and allows users to set manual and automatic discount options.
Ideal for these type of business – Dark Kitchen, Restaurant, Bar, Coffee shop, Bakery, Franchise owners, Fast food, Food truck, Candy shop, Gift shop, Pizzeria, Sushi, Pub, Delivery, and more.
Point of sale
Sales analytics
Menu
Mobile POS
Inventory and stock level
Finances
Marketing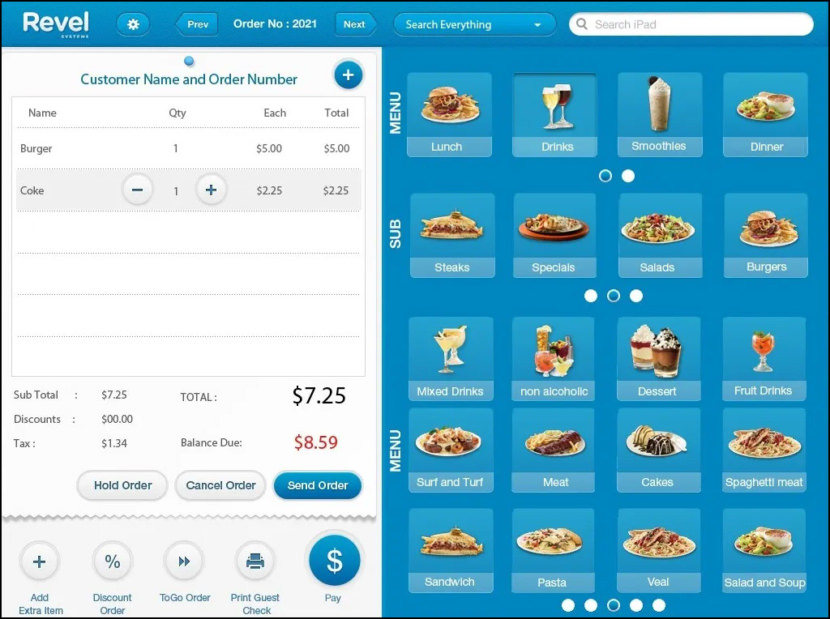 Revel is a leading Cloud-Based POS System. Deliver a better customer experience, diversify revenue streams, and scale your businesses with ease. Revel Systems was the first iPad POS platform to hit the market. Theye've been refining our product and working alongside our customers ever since to offer the most mature, cloud-based POS system available.
Today's POS is the central nervous system of a business, handling everything from transactions, to inventory management, to reporting and beyond. From the stockroom to the storefront, retail operations are complex businesses. That's why you'll want to look for intuitive retail POS solutions designed to simplify your workflow. The features highlighted on this page offer key functionality available through Revel's POS system for retail stores.
Revel's payment solutions are PCI and EMV compliant, and can support a wide variety of card reading options, including swipes, dips, and taps for contactless functionality. Our platform also accepts a variety of tap-to-pay options, including Apple Pay, Samsung Pay, and others. Works best for those looking for a Quick Service POS System, Restaurant POS System, Retail POS System, Pizza POS System, and Coffee Shop POS System.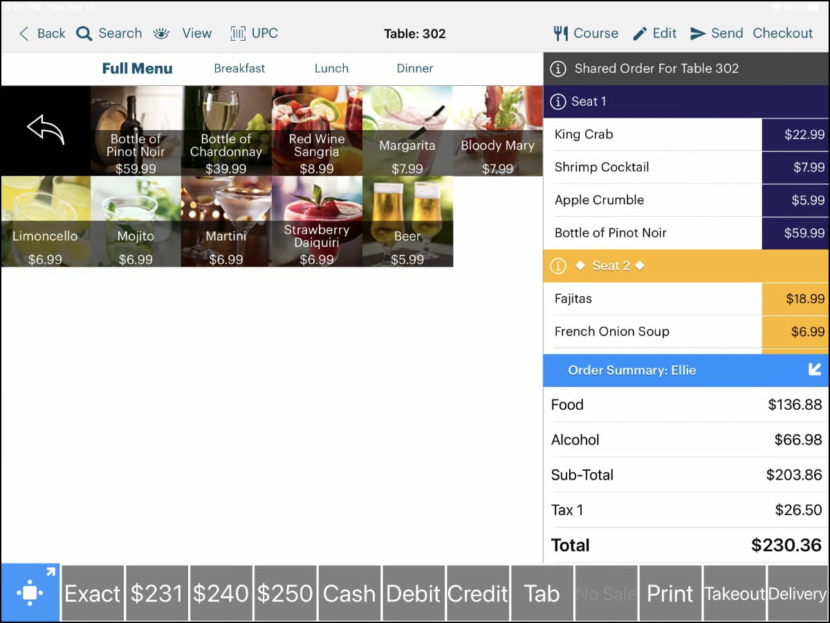 TouchBistro's Restaurant POS System is a powerful platform built specifically for restaurants. Fast, reliable, and easy-to-use, TouchBistro POS has all the features you need to streamline your operations and boost your bottom line. Rrestaurant POS software comes equipped with all of the features you need to streamline your operations and boost your profit margin.
From software to hardware, TouchBistro's all-in-one solution lets you source all your hardware needs directly from us, ensuring every component integrates seamlessly. Get real-time insight into your venue's performance – anywhere, anytime, across any device. With over 50+ restaurant-centric reports built into the POS and additional reports available on the Cloud portal, you can access insights that will help you make more informed decisions, protect your bottom line, and better manage your profit margins.
Floor Plan & Table Management – Customize and edit your floor plan on the go by looking at critical factors like distance between tables, time seated, and spend per table.
Menu Management – Upsell with ease, manage on- and off-premise orders, and easily build and update menus from anywhere.
Reporting & Analytics – Make informed business decisions faster with more than 50 reports that provide deep insights into sales trends, staff performance, and much more.
Inventory Management – Understand your food costs, reduce waste, and alert staff when items are low with restaurant inventory management software that integrates directly with your POS.
Tableside Ordering – Move lines and place orders faster by taking TouchBistro onto the floor – plus, effortlessly add more registers when your busy season hits.
Staff Management – Easily manage your team and shift schedule, streamline payroll, and optimize labor costs with staff management software built just for restaurants.
Integrations – Our restaurant POS software integrates with best-in-class technology solutions, making it a truly all-in-one platform for powering your business.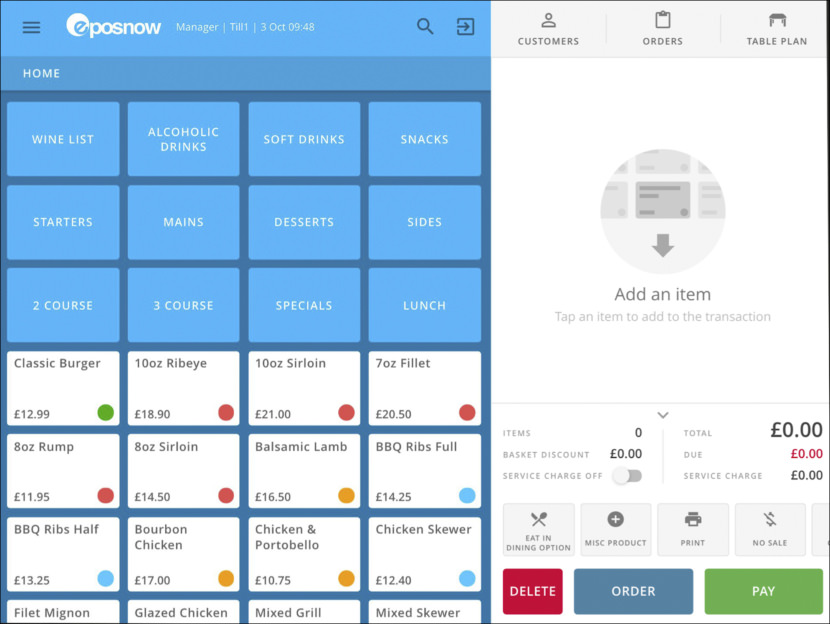 If you're searching for the best POS software on the market, you don't need to look any further. From hotels to home furnishing stores, Epos Now has POS software that will meet the needs of both hospitality and retail businesses. EPOS system enables you to adapt, gain new customers, increase profit and remain future-proof.​
Epos Now is cloud-based, meaning that business data is stored securely online and accessible from onsite or off, making management easier. The software is compatible with Windows, Mac, Android, and iPad. Hardware can be purchased directly through Epos Now or through a third-party vendor of choice.
Set up, onboard and train staff in minutes​
Online, delivery, collection and multi-channel ready​
Access your business insights through any device, on-the-go​
Real-time reporting on staff, customers, sales, margin and stock​
Use standalone, or connect to hundreds of apps including payment systems, accounting software and much more​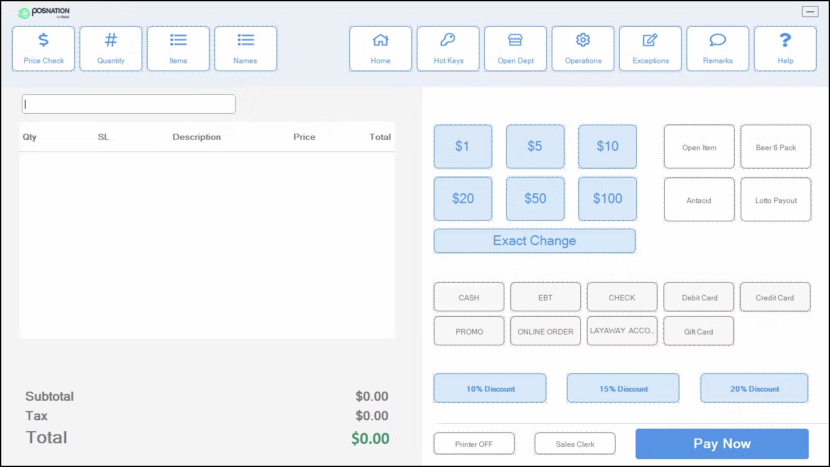 Your All-In-One POS System Includes Everything You Need to Not Just Run Your Store, But to Grow Your Business. Improve Your Checkout Process and Access the Reports Your Store Needs to Make Better Business Decisions. With Thousands of Retailers Served, POS Nation Offers the Experience and Expertise Needed to Help Your Small Business.
Regardless of your needs, our scalable retail POS system is capable of growing with your business. The key to servicing such a wide variety of retailers is our commitment to work with you directly to customize a system to meet your unique business needs.
Streamline Inventory Management – Know what's in stock, manage purchase orders, receive re-order points to replenish low or out-of-stock inventory, and streamline inventory counts with a handheld device.
Pain-Free Employee Management – Gauge productivity, manage clock in and clock out schedules, set employee-level pay rates, program security levels and permissions, and make better staffing decisions.
Label and Barcode Printing – Every retailer knows how important the barcode scanner is to quickly make a sale. Create labels and tags with one click. Use the built-in label tool to decide quantity and size, and then start printing. The system also automatically adds new items to the print queue.
Loss Prevention to Keep Profits in Your Store – Annually, retail shrinkage accounts for 45 billion dollars. While no one can completely eliminate shrinkage, POS Nation includes several free features to help combat inventory loss.
Loyverse POS is the free POS (point-of-sale) software perfect for your retail store, cafe, bar, restaurant, pizzeria, bakery, coffee shop, food truck, grocery store, beauty salon, car wash and more. No ads, no credit card required, no contracts, and no commitments. Use Loyverse POS point of sale system instead of a cash register, and track sales and inventory in real time, manage employees and stores, engage customers and increase your revenue.
Turn your smartphone or tablet into a powerful POS. Manage sales, inventory and employees with ease; engage customers and increase your revenue. Whether you have single or multiple stores, our tools help run your business.
Sell from a smartphone or tablet
Issue printed or electronic receipts
Accept multiple payment methods
Apply discounts and issue refunds
Track cash movements
Scan barcodes with the built-in camera
Keep recording sales even while offline
Connect a receipt printer, barcode scanner, and cash drawer
Connect Loyverse Customer Display app to show order information to your customers
Manage multiple stores and POS devices from a single account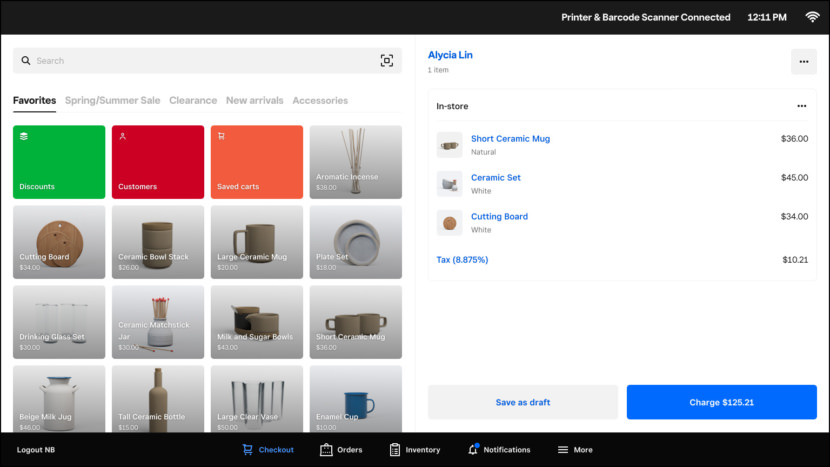 When you have too many tasks and not enough time, find ways to increase your productivity with best-in-class POS software. Square for Retail is a point-of-sale app that uses Square's payment technology with a brand-new set of intelligent, intuitive, and integrated tools purpose-built for retail businesses.
Whether you are a small business or a big brand, the Square for Retail POS is flexible for how you want to run, sell, and grow. Take fast and secure payments with no hidden fees, and track every sale from one reliable system.
Accept every major payment type, including Afterpay, in-store, and online. Plus, take payments with Tap to Pay on your iPhone. All of your sales are automatically tracked in one place.
Get deposits directly to your bank account as fast as the next business day.
Track your cost of goods sold to understand your profit margins.
Easily track, adjust, or transfer inventory across all your locations—set automatic alerts when stock is low so you never run out.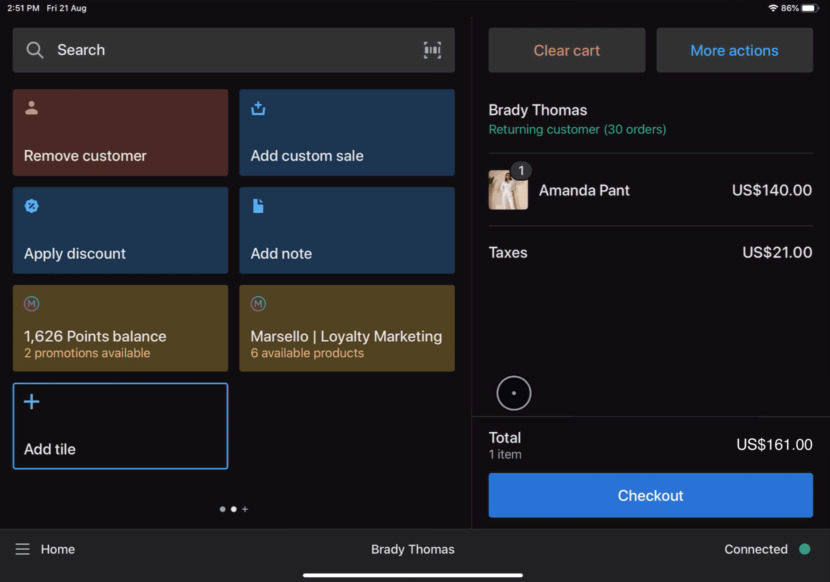 Shopify POS unifies your online and retail stores to strengthen sales conversions everywhere you sell, streamline store management, and help you build stronger relationships with your customers. It has all the essential features you need to make sales, track performance, and manage customers, orders, and inventory.
With local pickup and delivery — and the ability to sell from other locations — you can reach more customers and give them seamless shopping experiences. Run your retail business with the POS system made for managing staff, inventory, and customers.
Take your smartphone or tablet to your customer—and sell anywhere in-store.
Securely accept all major credit cards, Apple Pay, Google Pay, Shop Pay, and cash.
Process all credit cards at the same low rate with no hidden fees with Shopify Payments.
Automatically apply the correct sales tax at checkout based on your store's location.
Collect customer contacts with SMS and email receipts.
Customize printed receipts with your website URL, store hours, promotions, or store policies.
Save carts and retrieve them later to continue serving other customers quickly.
Create discounts and promo codes that span your ecommerce and retail business.
Scan product barcode labels with the camera on your phone or tablet.
Identify store staff that helped with a sale to keep track of performance.
Integrate barcode scanners, cash drawers, receipt printers, and more.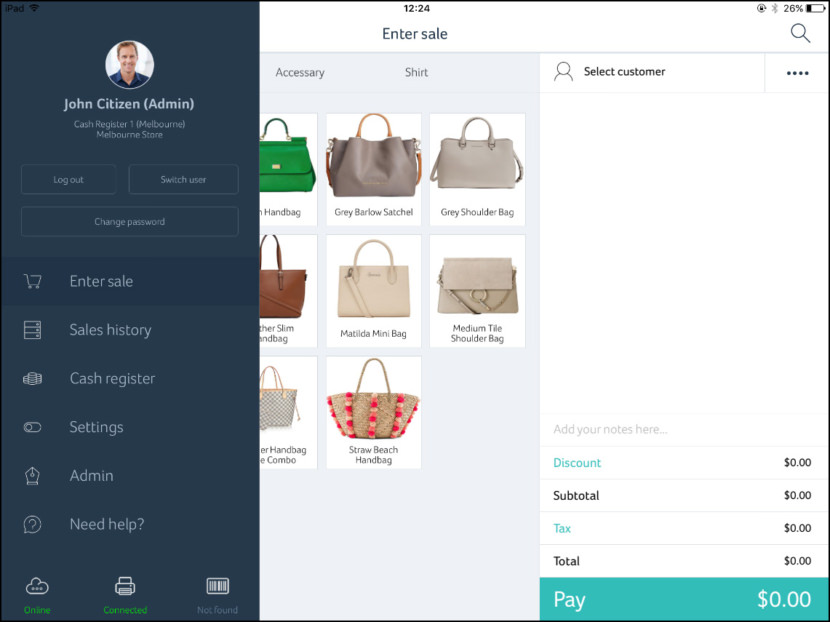 Use Hike's iPad POS system to sell your products in-store and on-the-go. The feature-rich POS is mobile, light-weight and also works offline! Sell from any location, use at multiple outlets. The portability of Hike means that your hand-held iPad can now be turned into a powerful Point of Sale system. Use it to sell products, manage inventory, stock take or even check reports anytime and from anywhere.
Your iPad acts as a floating cash register for your retail counter, maximizing your ability to help customers on the shop floor and. Even take out extra floating registers when the store is busy and streamline the checkout process exponentially. Hike's iPad POS integrates seamlessly with leading payment processors worldwide including PayPal, iZettle, Tyro, Vantiv and Apple Pay. In addition, Hike can create custom payment types, so that you can choose to work with your existing merchant service provider.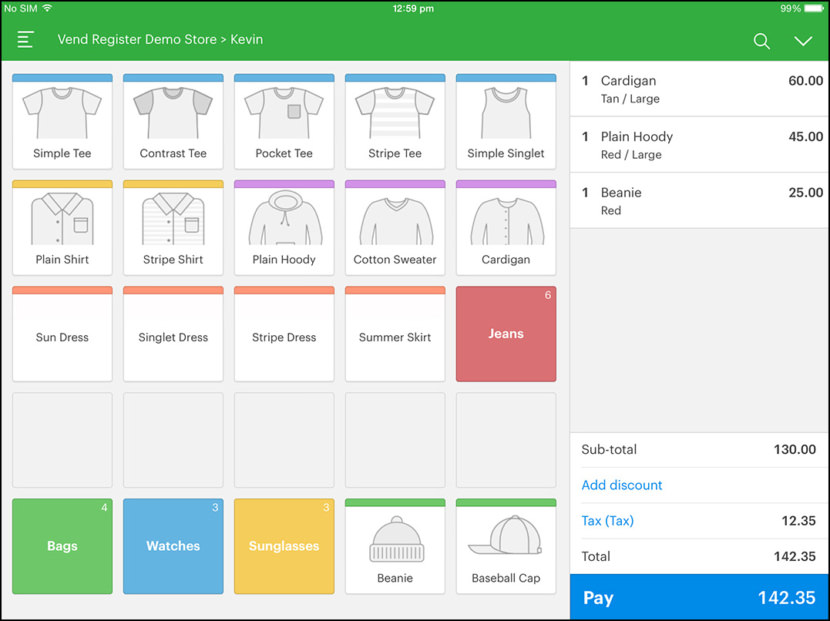 You're a retailer, not a tech wizard. They designed Vend to be so intuitive, anyone — from owners to managers to cashiers — can get the hang of it in minutes. You and your team can stop worrying about the tech side of things, and focus more on running and growing your business.
Vend makes it easy for your staff to talk to and sell what's on the floor, your management team to know what's in inventory and your artists to know what they're owed – it helps us run smoothly on the gallery floor and in the back office.
Vend streamlines your operations, boosts your efficiency, and helps you get the job done faster. You'll get more hours back into your day, and you can spend that time serving your customers, cooking up new ideas, or simply doing things you truly love.
Apparel & Footwear – Apparel & Clothing, Boutiques, Fancy costume, Footwear, Readymade Garment, and Shoes Textile.
Electrical, Electronics & Computers – Camera & Accessories, Computer hardware, Electrical, Electronics & Computers Electrical, Electronics Home appliances, Mobile phone & accessories, Videos & Games Accessories.
Hypermarket & Departmental Stores – Convenience store, Department Stores, Hypermarket & Departmental Stores, and Hypermarket.
Lifestyle & Fashion Beauty – Parlour, SPA & Salon Beauty & Cosmetics, Books Shop, Books & Publishing, Fashion Jewelry, Fancy Store, Florists Glass And Crockeries, Home decor & Furniture, Lifestyle & Fashion, Luggage and Bags, Music & Movies Opticals, Photo Shop, Stationery Shop, Toys, Baby shops, & Kids fashion Watches.
Pharma & Healthcare – Ayurvedic & Wellness, Chemists & druggists, Health care, Medical shop, Pharmacy, and Surgical.
Supermarket & Groceries – Fruits & Vegetables, Groceries and Vegetables, Kirana Rice Traders, and Supermarket.
Specialized Retail – Auto Parts, Fertilizer & Agro products, Gifts & Greeting Cards, Hardware, Pet Store, Specialized Retail Sports & Fitness / Sportswear, Tyre, and Vessel Shop
Restaurant – Restaurant Barbecue, BBQ, Briyani, Buffet Drive, and In Self service.
Bakery & Confectioneries – Bakery & Confectioneries, Cake shop, Savouries & Snack Sweet shop
Bars & Breweries – Lounge bar, Pubs, Resto bar
Delivery / Take Away – Catering business, Cloud kitchen Delivery, Take Away Food truck
Quick Service Restaurant – Bistro Burger & Sandwich shop Cafe, Coffee shop Cafeteria, Canteen Chaat, shop Desserts & Cakes Food court, Food street, Ice cream shop, Juice shop, Pizza shop, Quick Service Restaurant, Tea house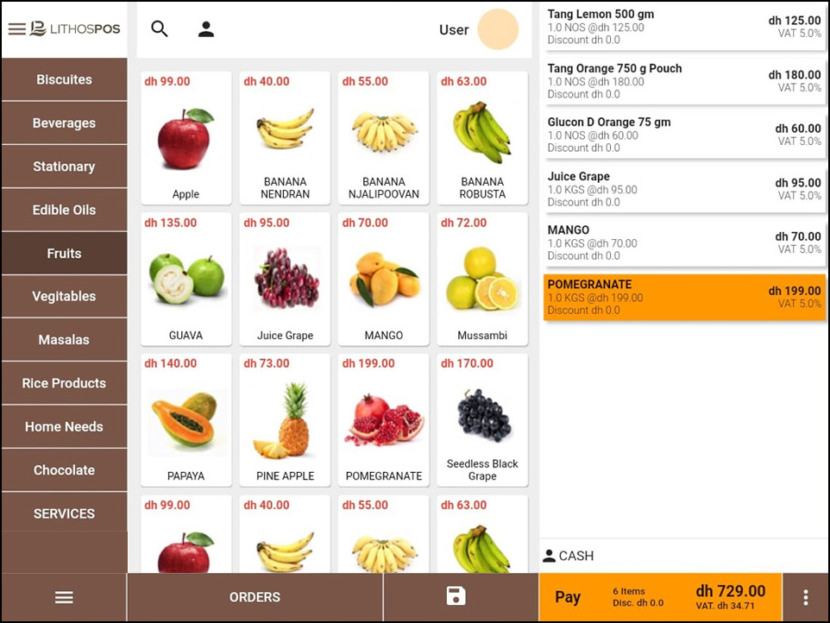 A complete iPad POS solution, ready to trade in just 5 minutes. Sell on the go with Lithos iPad POS. its works perfectly on iOS ecosystem. With our iPad POS System, you will not only get a cost-effective system with all of the sophisticated features, it also enables you to enhance the productivity and efficiency in your business.
Lithos ipad pos help your employees generate sales, take or cancel orders, print kot to the kitchen or take payment and print/email receipt using LithosPOS's simple and easy to use user interface. Easy to train your employees to use an ipad pos, No technical skill required. Also you will get reports of Best performed employee, shift time are recorded.
With LithosPOS's ipad integrated payments you can Quickly accept payments from Table, Counter or anywhere. ipad touch interface make payment process fast as light. Also you can take non-integrated payments as usual.
Lithos iPad POS is fast,fully customizable easy to use point of sale solution that will enhance your efficiency
LithosPOS's inventory allows you to add products by importing a CSV file. Plan purchases, export records to suppliers, track stock receipts, manage vendor relationships and easily transfer your inventory between your different stores.
With lithosPOS's integrated payments you can Quickly accept payments. our UI make payment process fast as light. Also you can take non-integrated payments as usual. Also sell or accept gift cards.
Take care of your business reports,Profit summary on the road, office or from home. Our mobile Dashboard apps works with PCs, Macs, iOS, and Android.
Easily manage your customer list with Lithos iPad POS. There are multiple ways to personalize the rewards to keep your best customers coming back
We assure 24X7 customer support with our dedicated, well trained support and technical staffs. Our support team is always there to back you up during your busy time