No mobile phone is complete without a GPS software, having said that, not all GPS apps are created equally. Waze is a community driven map where you get live reports on traffic, roadblocks and accidents. Here Maps by Nokia is the only true offline map that works without any internet connection and CoPilot is the most accurate among all the GPS apps.
🤣😍😂 6 Best Dash Cam App for Android Smartphone [ Pros & Cons ]
Garmin is pretty good, the only drawback is it costs USD30. Why pay when there are so many other free alternatives? Without further ado, here are the top 5 GPS for Nokia Lumia powered by Microsoft Windows Phone 8.1.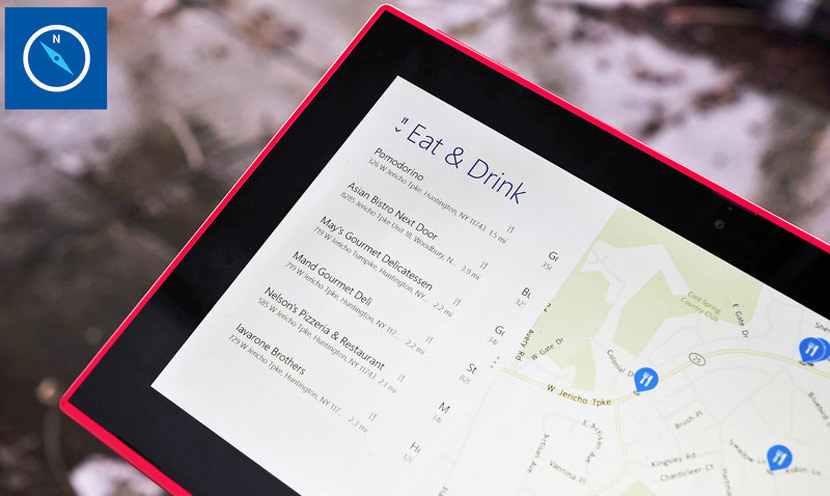 Nokia HERE Maps
No matter how you choose to travel, HERE Maps shows you the smartest way across town with fast, offline maps in over 135 countries, so you can find your way even without a data connection. With new collections, you can now group, save and sync your favorites with here.com. And with LiveSight, HERE Maps brings the power of sight to your map. Hold up your phone to see floating labels on nearby places through your screen.
Waze (Own by Google)
Waze is a fun, community based mapping, traffic & navigation app. With millions of drivers from across the globe joining forces to outsmart traffic, save time, fuel money, and improve daily commuting for all.
GPS Voice Navigation
GPS Voice Navigation Free provides turn-by-turn voice driving navigation using Google Maps. With GPS Voice Navigation Free, you get all the important driving information shown right on the map. Add to this spoken turn-by-turn directions and you are ready to go anywhere! App interface and navigation instructions are available in English, French, Italian, German, Spanish, Portuguese, Russian and Bulgarian.
Garmin StreetPilot
Garmin StreetPilot® brings the power of Garmin navigation to your phone with rich navigation features and an intuitive user interface designed exclusively for Windows Phone. Using your data connection, StreetPilot always has access to the most up-to-date maps for the U.S. and Canada so you can navigate with confidence whether you're on foot or in the car. Install the app while you're on-the-go and begin navigating in minutes.
StreetPilot is loaded with premium navigation features, including voice guidance with automatic off-route recalculation, integrated real-time traffic, multiple-destination routing, photoReal™ junction views, 3D buildings, lane guidance, speed limits and more.
CoPilot™ GPS
Find the best way to all the places you need to go with CoPilot. Detailed street maps of an entire country or region are stored on your phone, so you can plan routes and get driving or walking directions without a mobile internet connection. Millions of useful Points of Interest are built-in, so it's easy to find nearby restaurants, hotels and more. You can also search for local places using Yelp, Google™ and Wikipedia.
Windows Phone 8.1 GPS Software App Comparison
| | Map Source | Countries | Offline Mode | Price | Ratings |
| --- | --- | --- | --- | --- | --- |
| | Nokia | Global | Yes | Free | ★★★☆☆ |
| | Waze Community | Global | No | Free | ★★★☆☆ |
| | Google Maps | Global | No | Free | ★★★★☆ |
| | Garmin | U.S. and Canada | No | $29.99 | ★★☆☆☆ |
| | OpenStreetMap | Global | Yes | Free | ★★★★☆ |
Dedicated GPS vs Smartphone GPS
Yes, smartphone GPS is good, good enough for average use. Just like smartphone cameras, they are average in terms of photo quality and it can never replace a DSLR. Therefore a dedicated GPS is always better than a smartphone GPS, go for TomTom or Garmin.