How to send sms from a web page? Which is the best web based sms messaging? How to send sms from web to phone? Where to find free web to mobile sms service and gateway? I found another two great free sms web services online.
🤣😍😂 14 Virtual SIM Phone Number Apps For iOS And Android Smartphones
Send And Receive SMS With txtDrop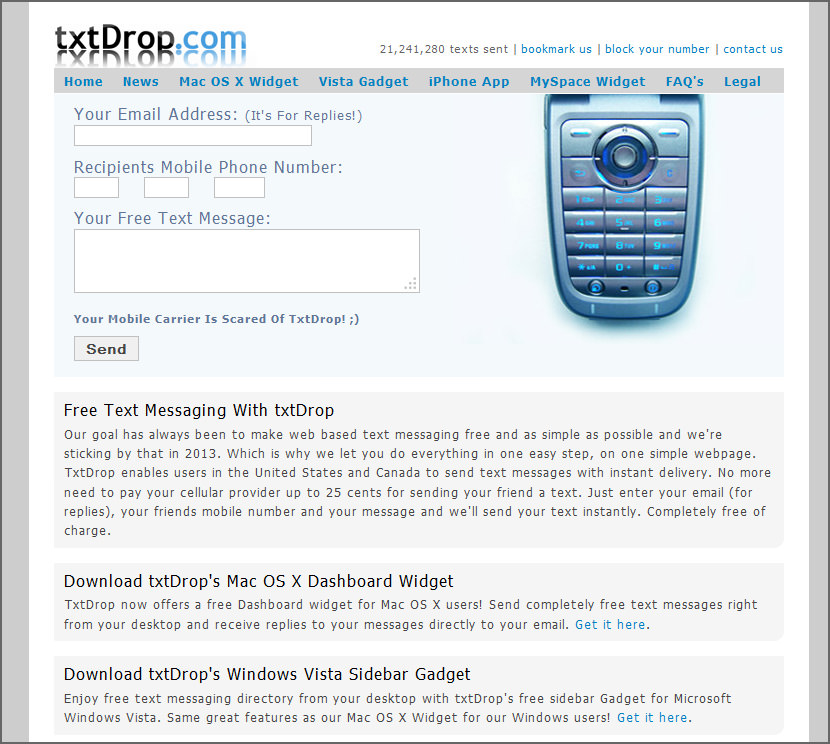 This is perhaps the one and only 'free web sms service' that allows you to send and receive sms from computer to your friend's mobile phone. Most sms web service only provides a one way communication, txtDrop somehow managed took the whole concept of free sms one step further by allowing the receiver to reply to your message to your email.
Our goal has always been to make web based text messaging free and as simple as possible and we're sticking by that in 2008. Which is why we let you do everything in one easy step, on one simple web page? TxtDrop enables users in the United States and Canada to send text messages with instant delivery. No more need to pay your cellular provider up to 25 cents for sending your friend a text. Just enter your email (for replies), your friend's mobile number and your message and we'll send your text instantly. Completely free of charge.
Send SMS Via Web With SendSMSNow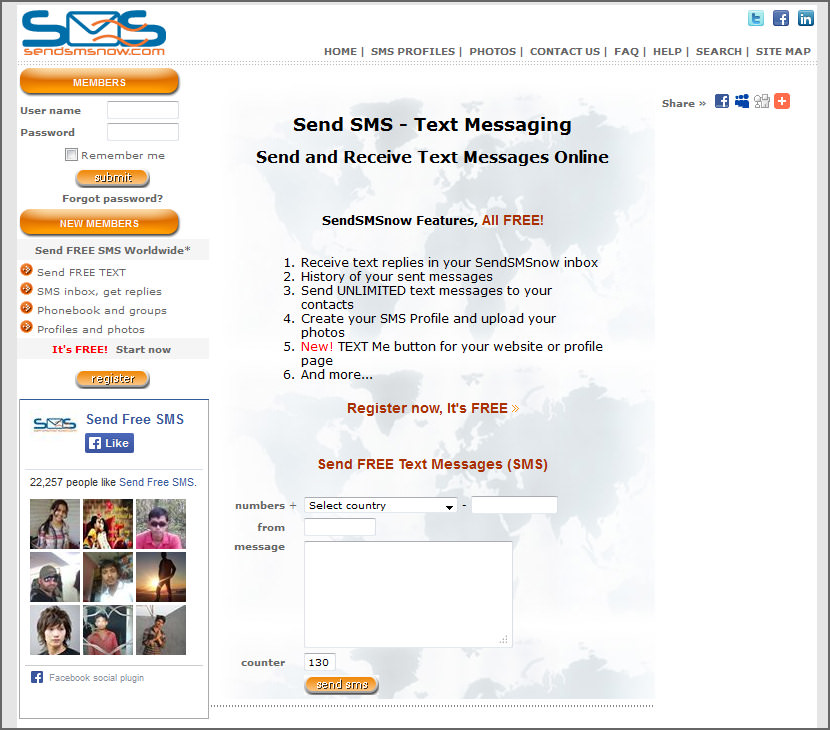 Here is another free web based sms messaging service and gateway – SendSMSNow, as the name implies, it allows you to send sms via web to any mobile number around the world. The only catch is you have to register with them before you are allowed to use the free service.