How to backup Blogger Blogspot settings, posts and comments? If I am not mistaken, backing up your blogspot posts and comments was almost impossible; it requires some sort of third party software. Gone are the good old days when everything was done via backdoor. Blogspot has changed a lot, every time I log in there are new features, new discoveries. I guess it is about time they introduce the 'BackUp' function.
See More ▼ 6 FeedBurner Alternatives – RSS Feed Newsletter For Bloggers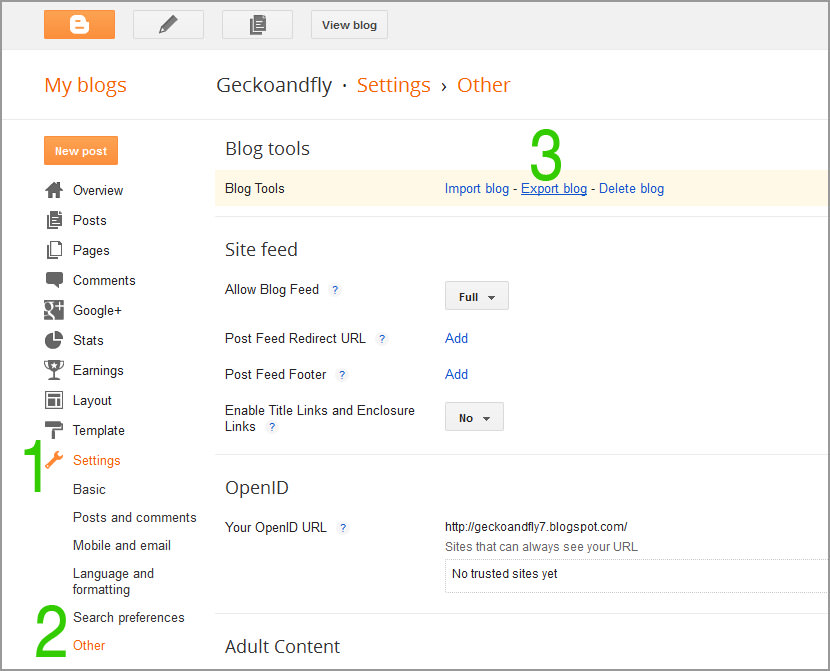 Step 1 – Go to 'Settings'
Step 2 – Click on 'Others'
Step 3 – Click on 'Export Blog'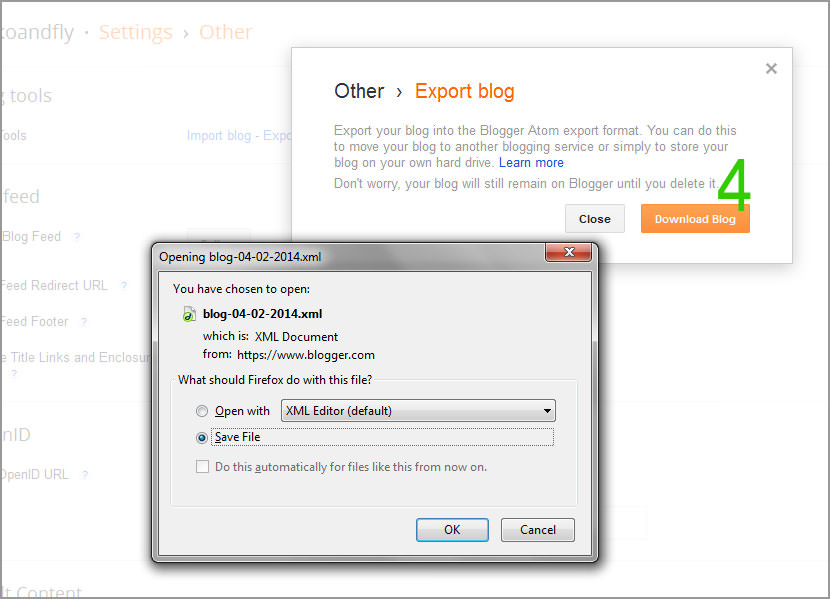 Step 4 – A window will pop out. Click 'Download Blog' to backup your post and comments.
The download manager will appear, save the XML file to your computer. To upload your blog, 'Settings' –> 'Basic' –> 'Import Blog'