Not many people know this – Bitdefender Antivirus Engine is the world's most licensed engine for 3rd party security software. This includes IObit security software, they are powered by Bitdefender. Download IObit Malware Fighter Free to Remove Spyware, Trojan & Malware even Block Ransomware like Petya / GoldenEye, it can also remove the latest spyware, adware, ransomware, Trojans, keyloggers, bots, worms, hijackers, and viruses, etc.
🤣😍😂 15 Free AntiVirus For Windows 10 Compared – Avira, Comodo, BitDefender, Avast, AVG, Panda, Kaspersky, Norton, and Microsoft.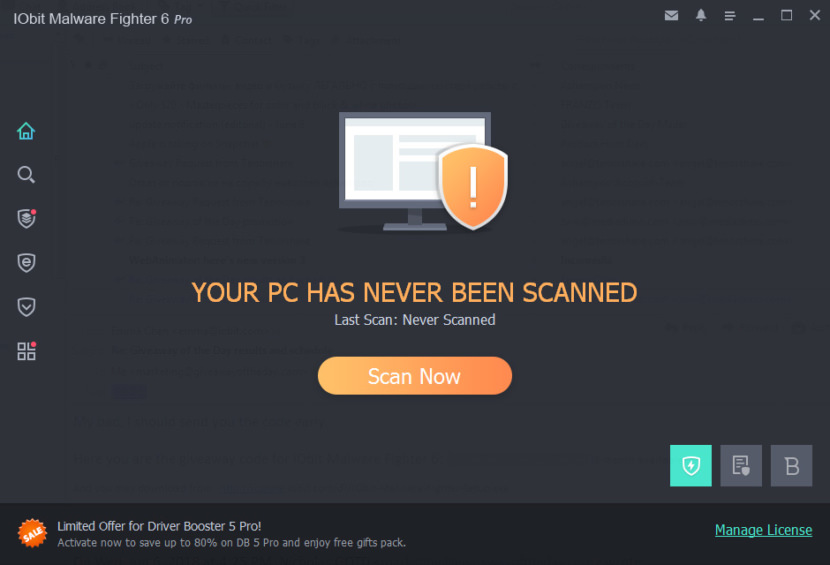 Complete PC Security with Triple Protection against Malware, Virus & Ransomware in Real Time. IObit Malware Fighter PRO is an enhanced edition of free. Its advanced features will ensure you a much safer PC and online surfing. There are some of its highlighted features you will only get with IObit Malware Fighter PRO:
No Ransomware Attacks – Detect & avoid ransomware attacks proactively, disable infected ransomware from encrypting your files.
Deeper Real-time Protection – Integrated PC protection in real time including USB disk and camera safety guard, malicious action Monitor etc.
Protected by Bitdefender – World-leading Bitdefender anti-virus engine provides unbeatable malware & virus detection and removal.
IObit Malware Fighter Free on the other hand offers a very basic anti-malware function, unlike the pro version, it comes with limited function, but good enough for everyday use.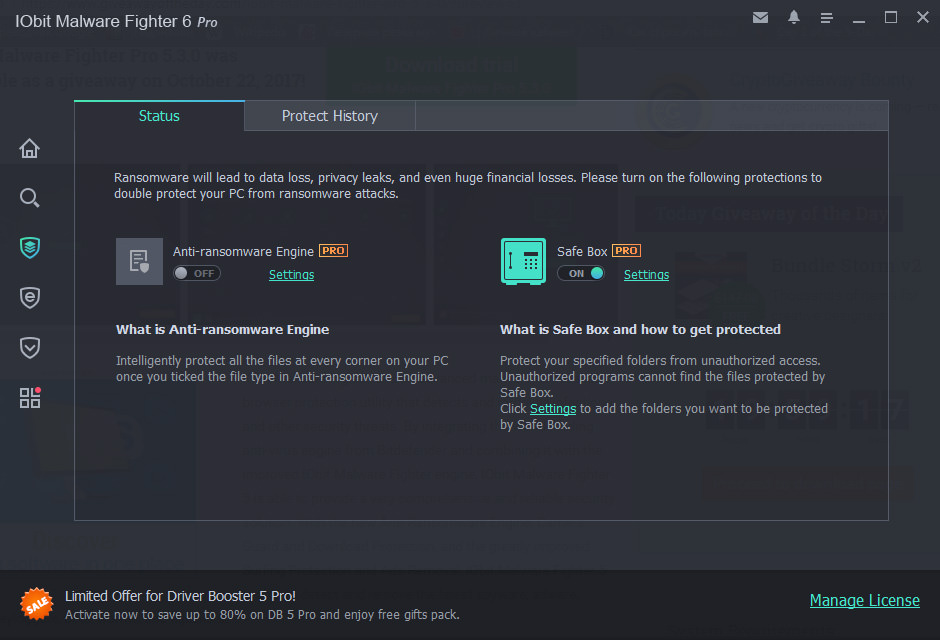 Basic real-time protection against malicious behavior
Anti-cryptocurrency mining & block pop-up ads for safer & cleaner browsing
Improved homepage & DNS protection
IObit Malware Fighter uses two AV engines, its own and BitDefender, and seems to be effective against malware that cannot be detected by other similar tools so it is good that it can run together with your standard AV software. It can detect a wide array of spyware, ransomware, adware, Trojans, worms, keyloggers and bots.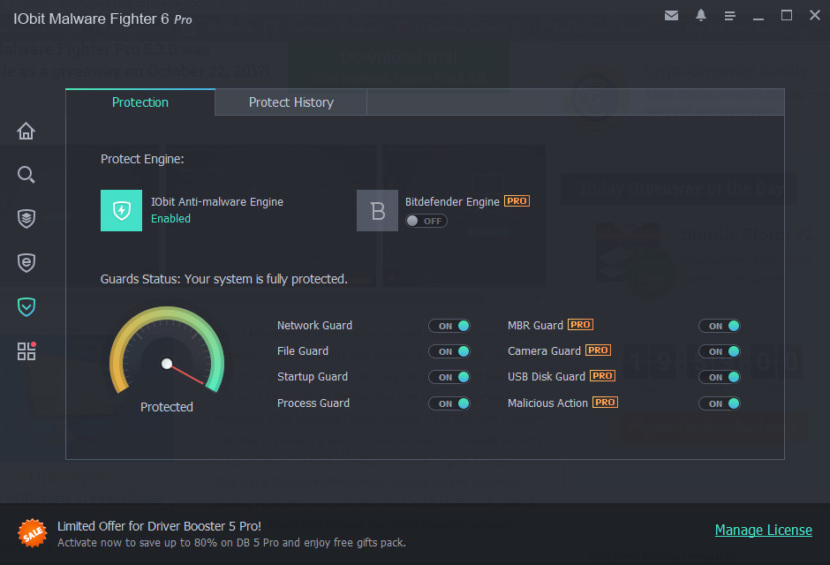 With the new Anti-Ransomware Engine, Camera Guard and Download Protection, and the greatly improved Surfing Protection and Ads Removal, IObit Malware Fighter is able to detect and remove the latest spyware, adware, Trojans, keyloggers, bots, worms, and hijackers.