There are times when your brand new iPad Wifi connection appears to be slow, certain websites tend to load slower than the other, especially Facebook. Initially I suspect it was the lack of flash support but it appears to be a random connection issue with iOS signal strength. Anyway, flushing your DNS cache might help, to flush DNS caches, just reset iPad network settings.
01 – Reset / Flush Network Cache
Setting > General > Reset > Reset Network Settings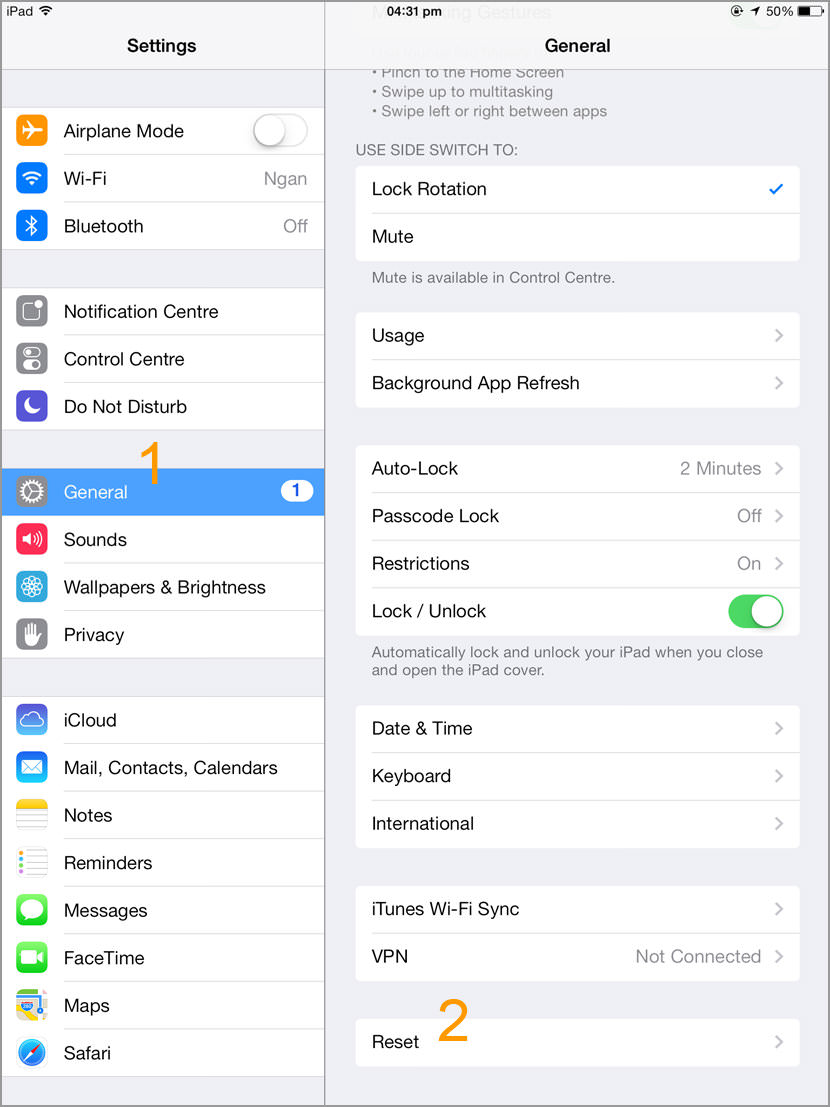 02 – Change DNS to Google DNS
Google DNS is fast, it is a good idea to set your default DNS to Google DNS instead of your ISP's DNS. We've created a video tutorial on how to change your DNS on your iOS devices for iPad and iPhone.
03 – Update iOS
There appears to be a bug in iOS6, update it to the latest version. It is believed that the bug slows down the wifi speed on iPhone, I believe it does not affect the iPad.