Updated: September 7, 2017 / Home » Computer and Internet Security » Download Antivirus Protection » Best Free Antivirus [ Windows 10 ]
If you own a Small Medium Business or Enterprise with 10 computers or less, you might want to give Vipre Antivirus software a try, it is the best antivirus for business. They are relatively unknown among the consumer because they tend to focus on the corporate antivirus.
Don't Click ➤ 6 Free Corporate Antivirus Firewall Solutions For Small Business Commercial Use
Don't be fooled by the relatively unknown Vipre brand, it is being developed by GFI Software, a company that specialize in Web & Mail security, Server Antivirus, Small Business Virus Protection, Networking & Security and Archiving & Fax computer software founded in 1992. Its products include software for filtering spam and viruses from e-mail as well as for monitoring and scanning networks for security purposes.
As shown in the screen shot above, VIPRE Internet Security [ with firewall ] for 10 PC License with 1 Year Subscription cost only USD70. Where as VIPRE Antivirus 2015 without the firewall cost USD60. This is like purchasing 1 copy of Norton, McAfee, BitDefender, Kaspersky or other similiar antivirus for 1 year. So, why pay more for the same stuff?
VIPRE Internet Security 2015 Screenshots
From a PC internet security status overview to scanning for threats to managing settings, these screenshots take you under the hood of VIPRE Internet Security 2015 to show you just how easy it is to use and manage.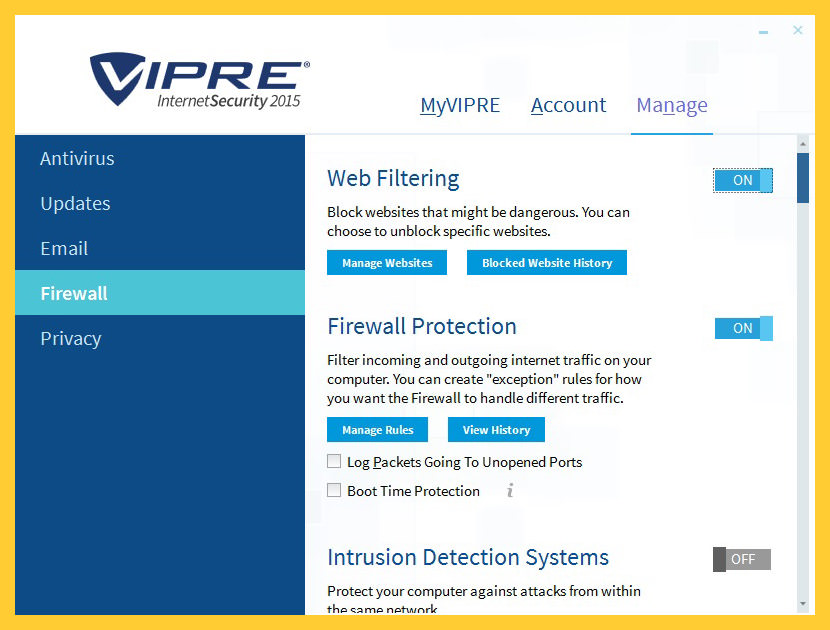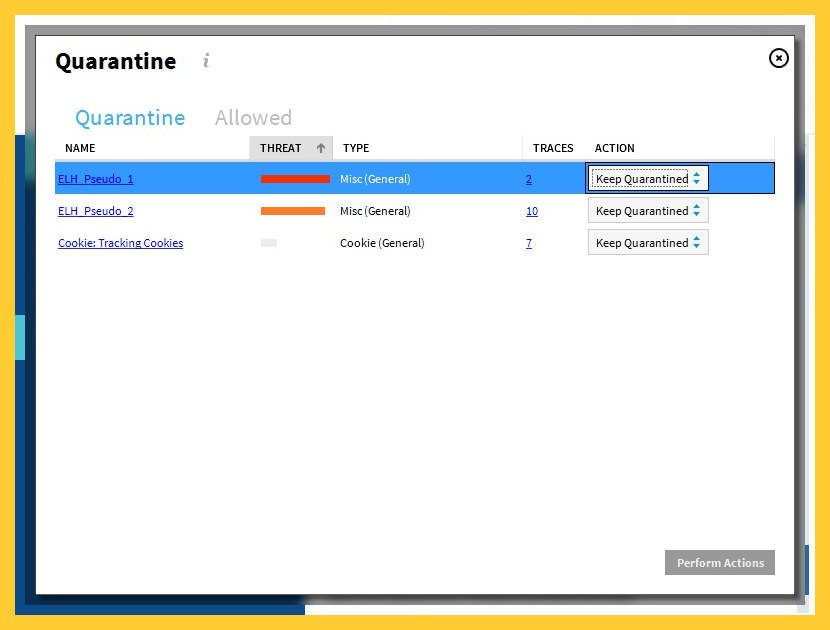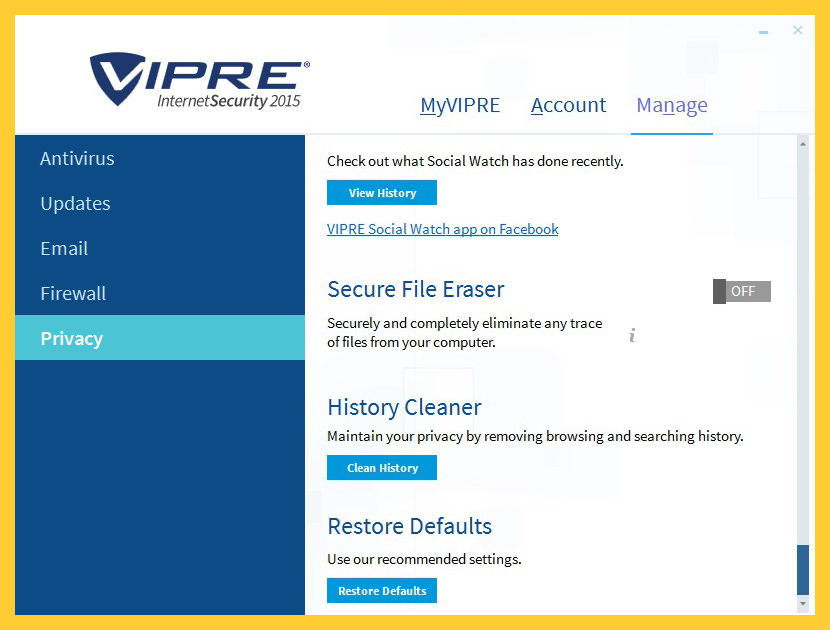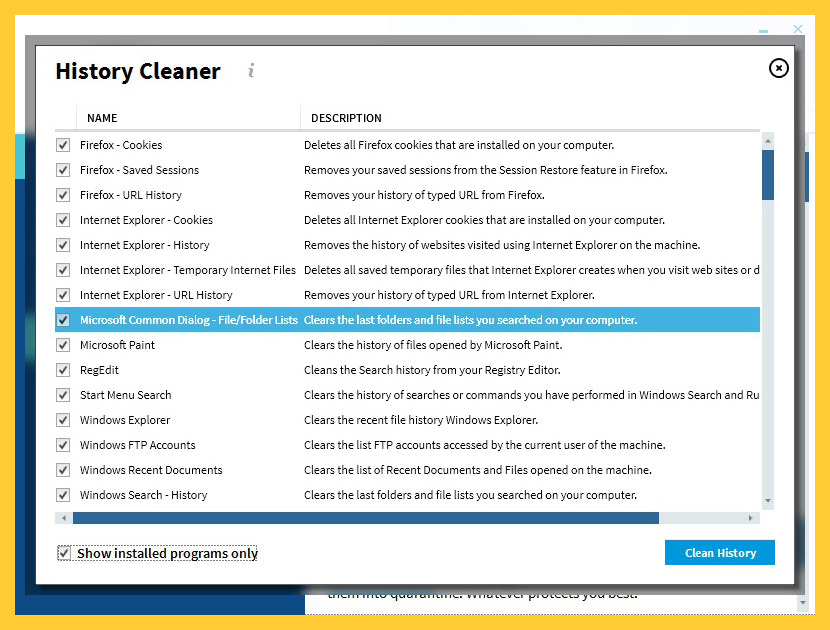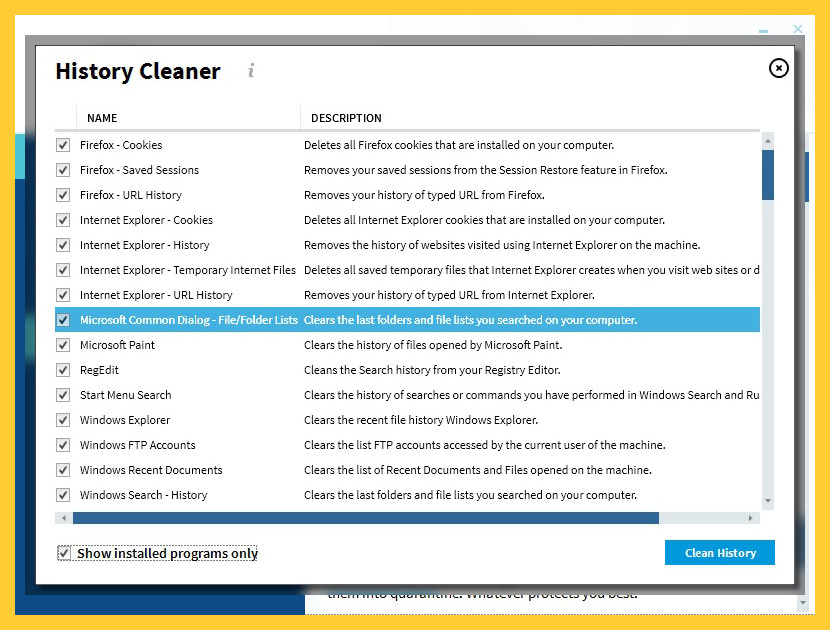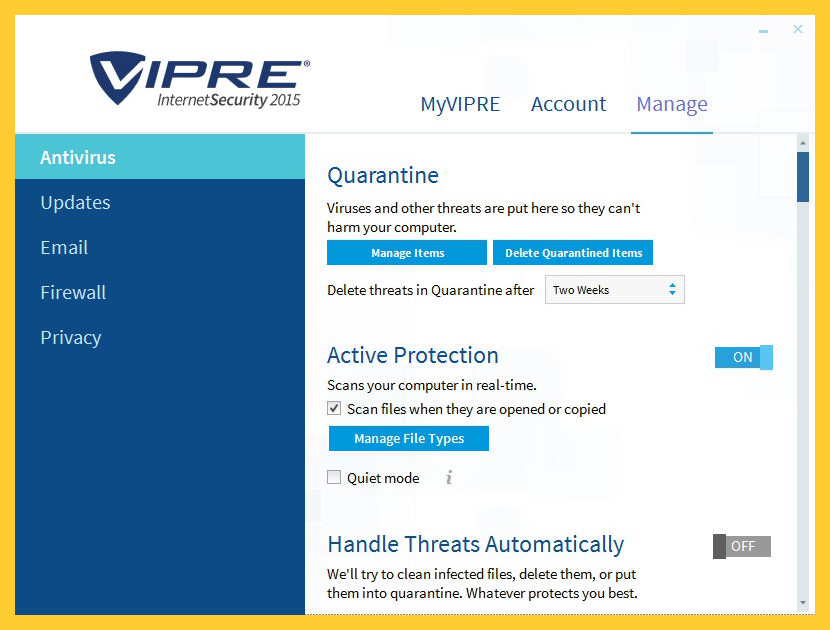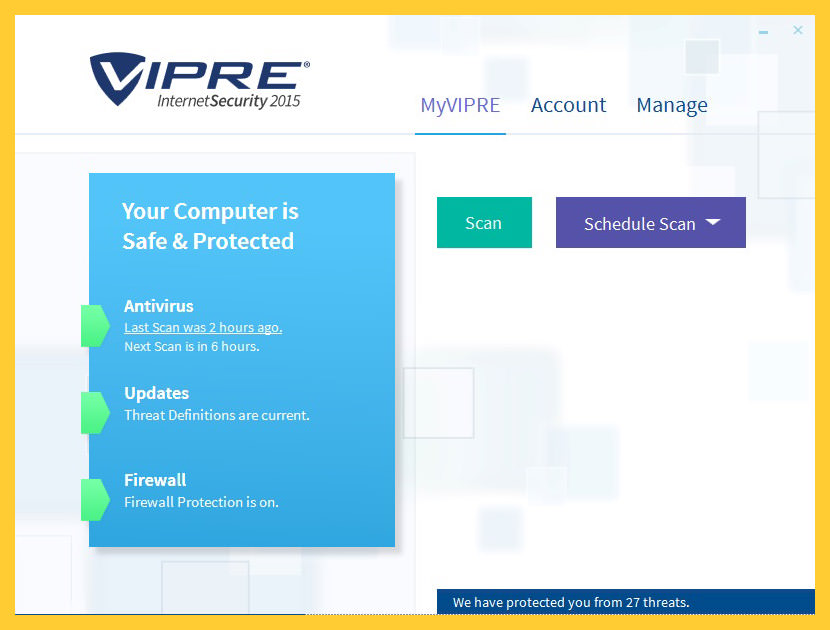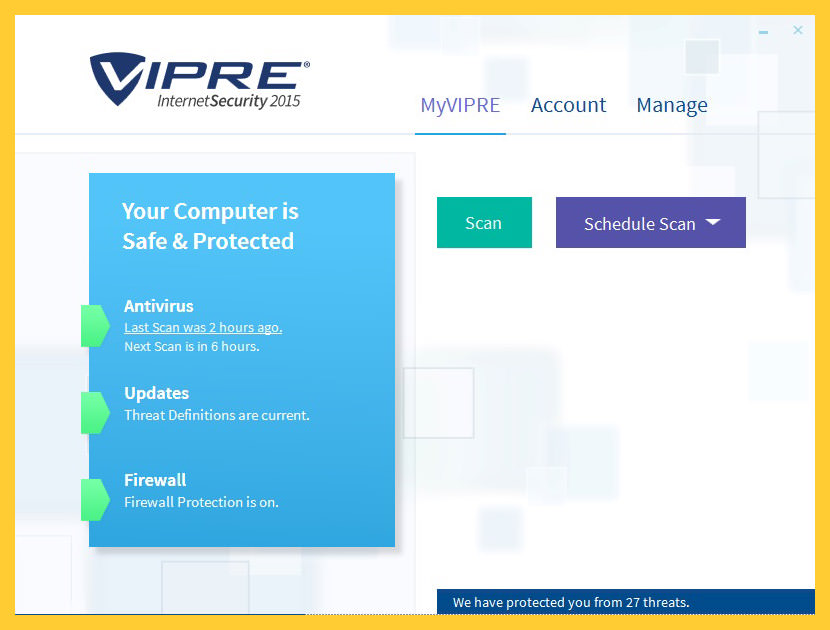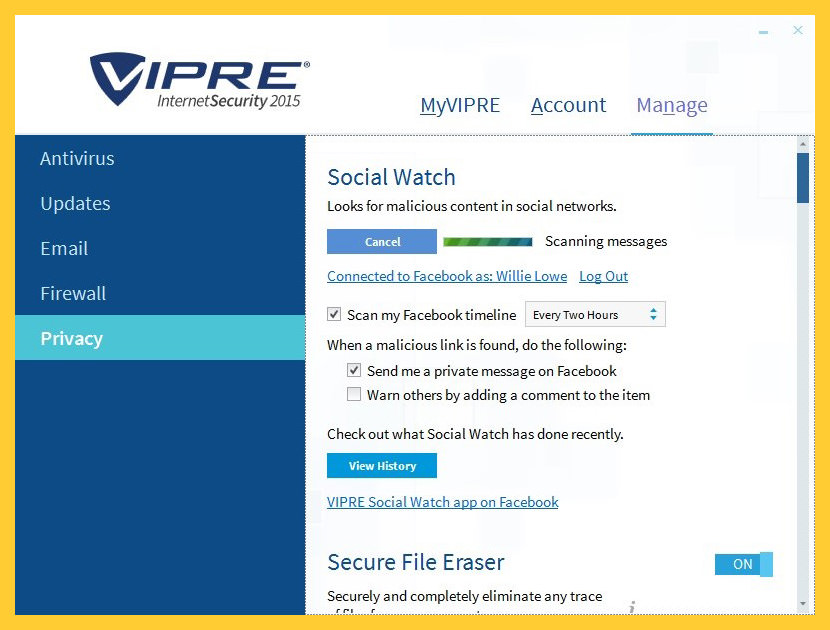 VIPRE Internet Security & Antivirus 2015 Features
VIPRE Antivirus is the top 10 rated virus protection that defends you against online threats through an optimized antivirus and anti-spyware tool that will keep your PC secure without slowing it down.
ENHANCED Search Guard
Helps you browse the web safely by identifying links that could infect your PC with viruses, Trojans or other online threats.

ENHANCED Social Watch

Scans your Facebook page for bad links that could infect PCs with malware like viruses and Trojans, or expose you and your friends to other online threats.

ENHANCED Auto Patch

Defends against the most common cause of infections – vulnerable software – by automatically updating programs on your PC.

VIPRE Easy Install

Ensures a smooth, trouble-free installation process by eliminating possible internet security software conflicts.

ENHANCED Two-way firewall

Protects against incoming and outgoing Internet traffic quickly and easily with customizable settings for advanced users.

Spam filter

Filters unwanted email from your inbox and safeguards against spam, phishing scams and malicious URLs.

Bad website blocker

Blocks access to malicious websites containing computer internet security threats to prevent you from inadvertently browsing to them and compromising your PC.

High-performance anti-malware engine

Combines advanced antivirus and anti-spyware technologies to provide complete security that doesn't slow down your PC.

All-in-one PC security

Detects and removes viruses, spyware, rootkits, bots, Trojans and all other types of malware.

Real-time monitoring and protection

Leverages multiple detection methods to monitor and protect against web threats, including zero-day attacks, in real time.

Removable device scanning

Scans USB flash drives and other removable drives and files for threats automatically when connected to your PC.

Advanced anti-rootkit technology

Finds and disables hard-to-remove malware that gains unauthorized access to and hides deep within your PC.

Email virus protection

Protects against email viruses and computer internet security threats in Outlook, Outlook Express, Windows Mail and any email program using POP3 and SMTP.

Secure File Eraser

Adds an "Erase Files" option to your Window's Explorer menu to permanently delete all traces of a file.

History Cleaner

Removes browsing and search histories, including the history stored by many popular applications.
VIPRE – Fastest and Lightest Corporate Antivirus