[ Update: Promotion Ends] Are there any reliable antivirus for Google Android and Apple iOS iPhones, and iPads? The Answer is yes, and it comes from the most reputable AntiVirus company in the world – Symantec. Honestly, I believe Apple iOS devices do not require an antivirus. It doesn't make any sense to install an antivirus on iOS unless you jailbreak your device and install pirated apps.
See More ▼ 26 Best Android Antivirus – Free Anti-Theft, AppLock, Call Blocker And More
For a limited time only, Symantec's Norton Yellow Card campaign is giving away a 1 year license of Norton Mobile Security for free. Protection for the world's most passionate fans, wherever you travel.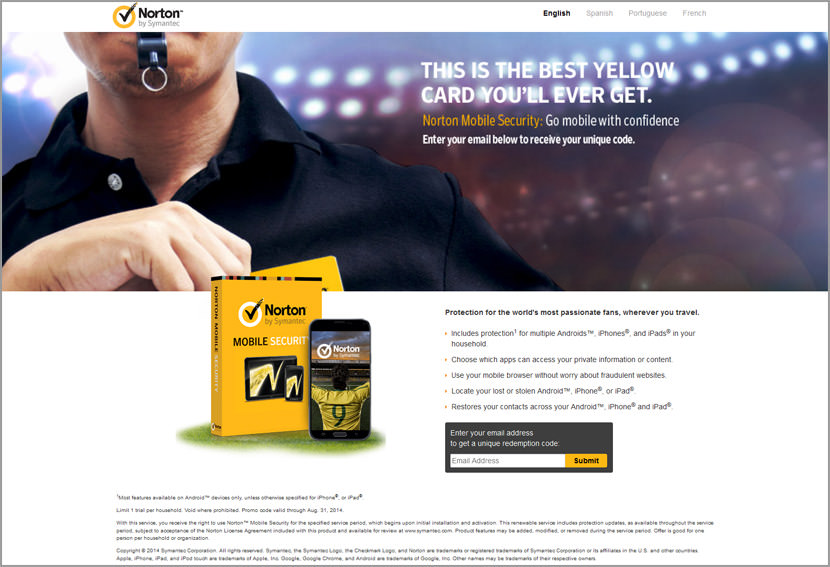 As for Android, it is a wild wild west with plenty of markets to download apps from. This makes the operating system a favorite target by malware writers, coupled with the large market share Android command, it is better to be safe than sorry.
Includes protection1 for multiple Androids™, iPhones®, and iPads® in your household.
Choose which apps can access your private information or content.
Use your mobile browser without worry about fraudulent websites.
Locate your lost or stolen Android™, iPhone®, or iPad®.
Restores your contacts across your Android™, iPhone® and iPad®.
Works great on Android 8.0 Oreo / Android 9.0 [ Popsicle, Pancakes or Pie ] smartphones such as Samsung Galaxy, Huawei Mate, Oppo, Vivo, XiaoMi, and Nokia.
Norton Mobile Security protects you and your Android™ smartphones and tablets against threats such as malicious apps, theft or loss, and websites designed to steal your information and money. More importantly, Norton provides proactive protection against potentially risky apps.
Apps that could leak your personal information and content, excessively use your battery and data plan or have annoying intrusive behavior. Norton puts you in control – so you can decide which apps to trust to use your personal information, photos, videos, battery and data plan or get in the way of your mobile experience.
Screen Shots of Norton Mobile Security on Android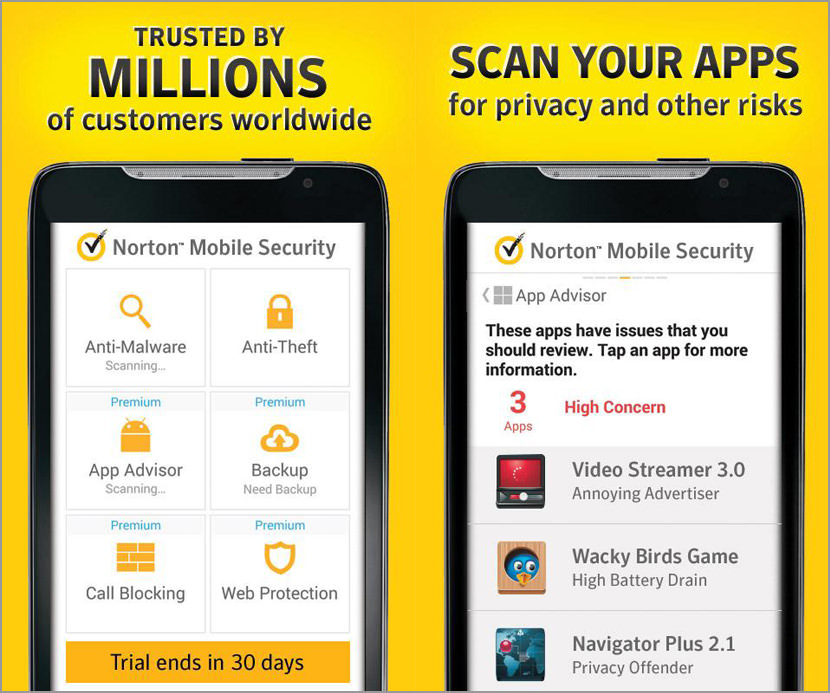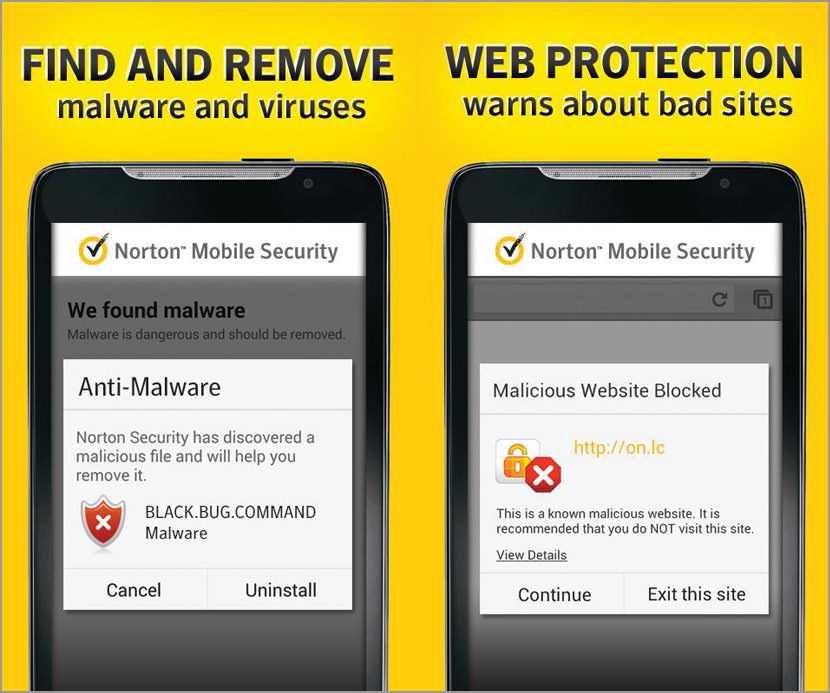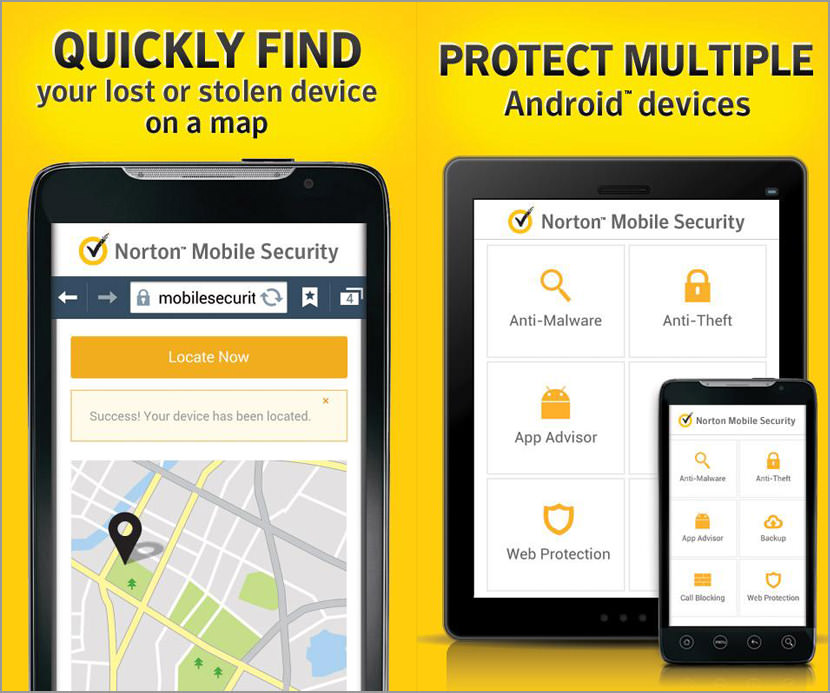 Download Norton Mobile Security one year license for free
To grab the product code for your Smartphone or tablet, just follow below steps.
Step 1 – Visit the official promotion site – NortonYellowCard.com
Step 2 – Enter your email address, check email for Coupon Code by visiting the link.
Step 3 – In the billing page, enter the Code
Step 4 – Enter the necessary information such as Address and Credit Card (No bill will be charged for the 1st year, remember to disable auto renew, just for verification).
Step 5 – Download the app and insert the license key.
Mobile Security Infographic