↓ Sponsored Links / Updated: May 14, 2015 / Home » Computer & Internet Security » Antivirus Protection » Mac OS Antivirus Free
Free AVG for Mac? Is Norton Antivirus available for Apple iMac? Where to find free Avast antivirus for Apple iMac? Which is the best antivirus software for Apple iMac?
Let's be frank, if virus doesn't exist for Apple iMac, then why do we have antivirus for Mac? Truth is, viruses do exist and they are real, even for Mac user, not to mention the spyware. If Antivirus companies don't have a market for their Mac antivirus product, company such as Norton and Avast would definitely stopped coding antivirus software for Apple Mac user. This goes to show Virus, Trojan, Spyware and many more threats are real.
If you're looking for a free Mac antivirus, look no further, try PC Tools iAntiVirus (now owned by Symantec, the maker of Norton Antivirus). It protects against the most nefarious cyber-threats attempting to gain access to your Mac and personal information. Some of its unique features:
Real-time protection
Quarantine
A variety of scan options
Automatic Smart Updates
Low resource usage
Recommended Reading: 10 Best Mac OS X Anti-Spyware and Anti-Virus Software for Free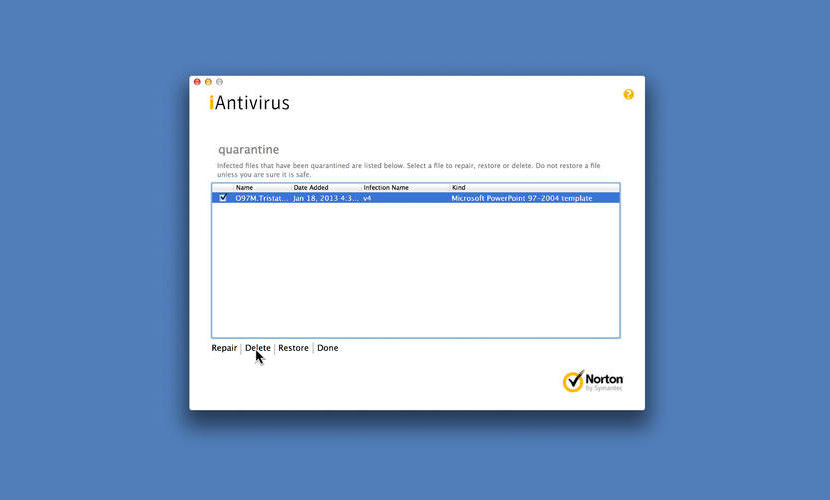 iAntivirus by Norton is a simple yet powerful on-demand malware and virus scanner. It helps ensure you are protected from the latest malware threats with one simple download. The free iAntivirus protects your iPhoto® pictures, iTunes® music and all of your Apple Stuff you can't live without. iAntivirus also scans your Facebook wall for malicious links to keep you protected from online fraud, like phishing.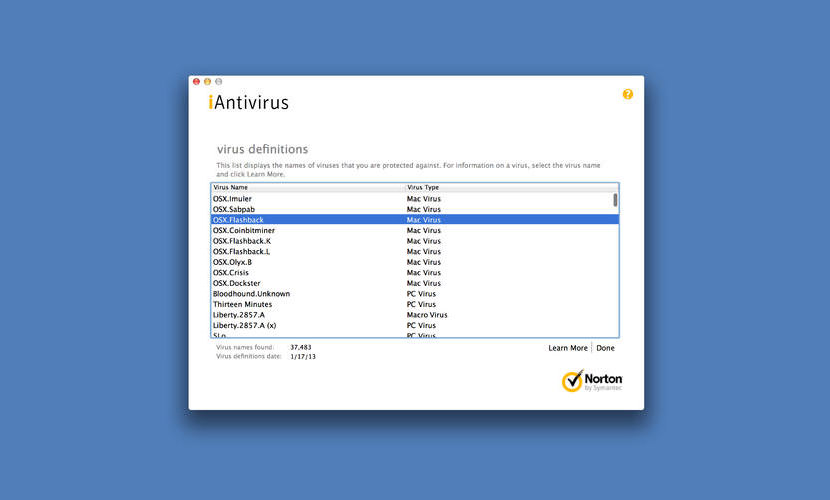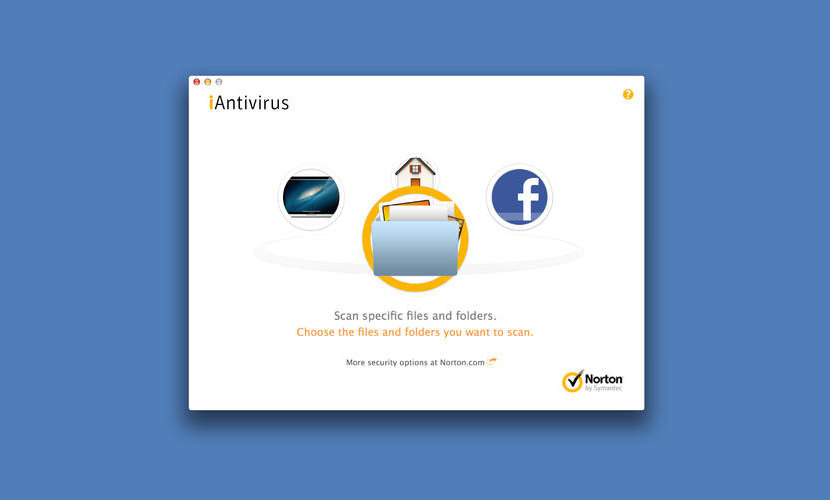 Once your computer has been infected, a virus or worm will usually attempt to spread itself to your friends, family and associates by accessing your email contacts and networked PCs. The infection may also allow hackers to access files on your Mac, use it to launch attacks against other computers and websites or to send mass SPAM email.

The iAntiVirus™ database has been designed from the ground up to detect and remove Mac specific threats. This enables a high level of protection whilst keeping memory footprint and resource usage at a minimum. The iAntiVirus™ database is not cluttered with signatures for Windows specific threats which your Mac is immune against.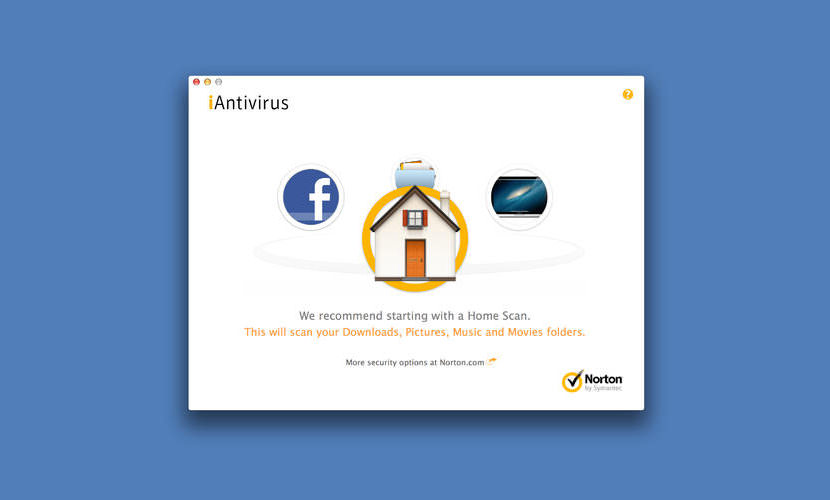 Protect your Apple iMac now, download the free anti spyware and antivirus for Mac OS X. Its FREE, no time limit or limitation.
The Sign of Protected Identities, Devices, and Information
Symantec helps the world protect their identities, devices, and information, 24 X 7. From the smallest device to the data center to the cloud, Symantec delivers security, backup, and availability solutions to deliver confidence in our ever expanding connected world.