↓ Sponsored Links / Updated: April 23, 2015 / Home » Tutorials
Here is a simple tutorial on how to activate your Microsoft Windows 7 and 8 via Phone activation, all done in 3 simple steps.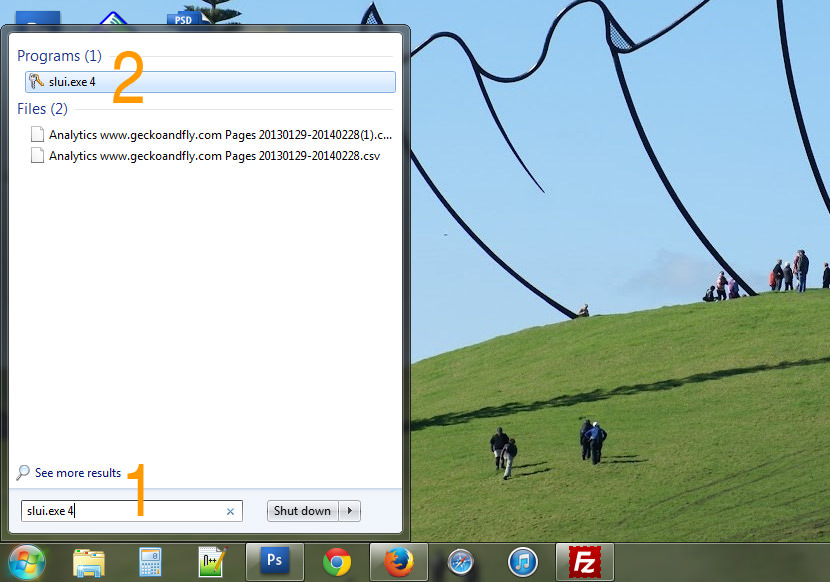 Step 1 – Click on Windows Orb and enter 'slui.exe 4' into the search box
Step 2 – From the search list, click on 'slui.exe 4'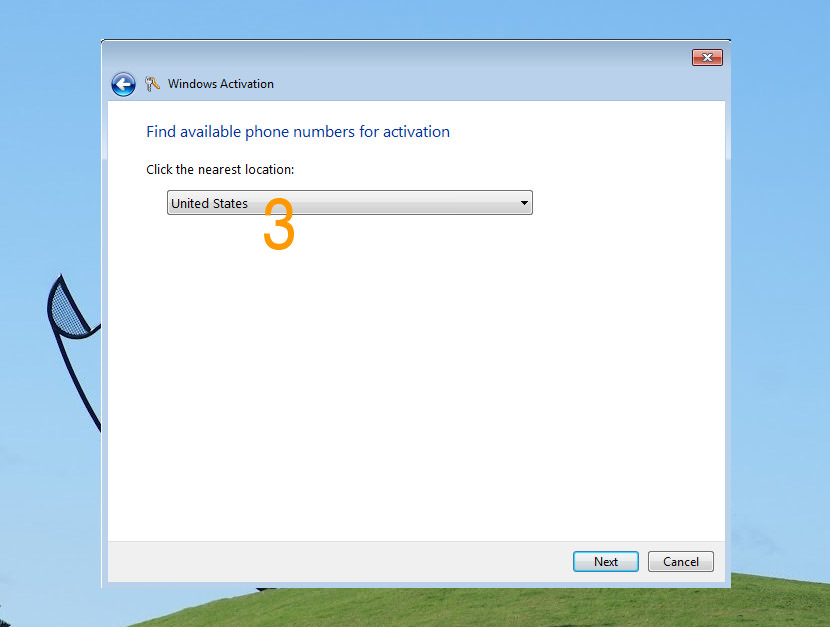 Step 3 – From the drop down list, choose the country you are residing now. Select the right one to avoid crazy phone bills.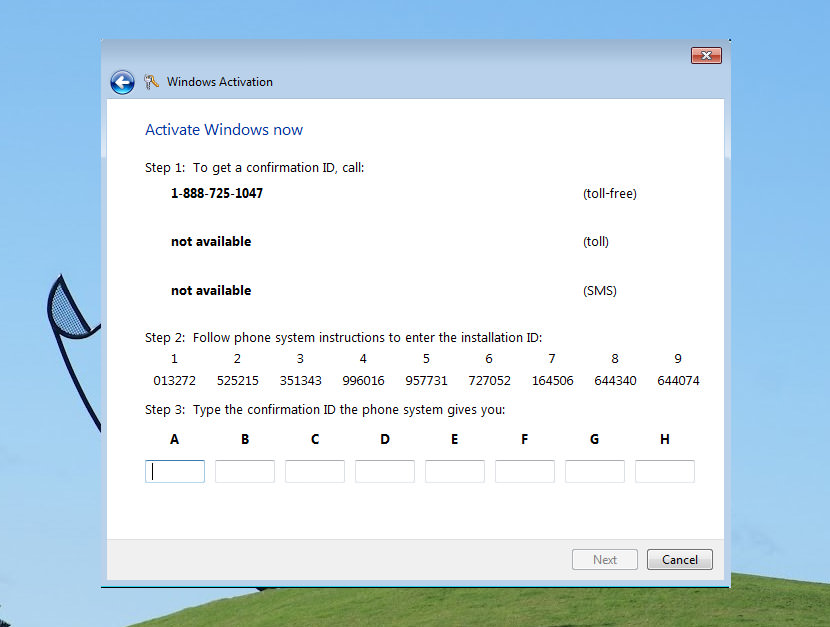 Call the designated toll-free number; SMS is the better choice because of the extremely long code. Enter the number accordingly and your Windows 7 shall be validated in a moment. The phone activation method above also applicable to Windows Vista, Windows Server 2008 and Windows Server 2008 R2.
Recommended Reading: Download Microsoft Windows 8 Product Key (Beta), No Crack Required!
Alternatively, you might want to take part in one of our Windows 7 contest to win a genuine copy.