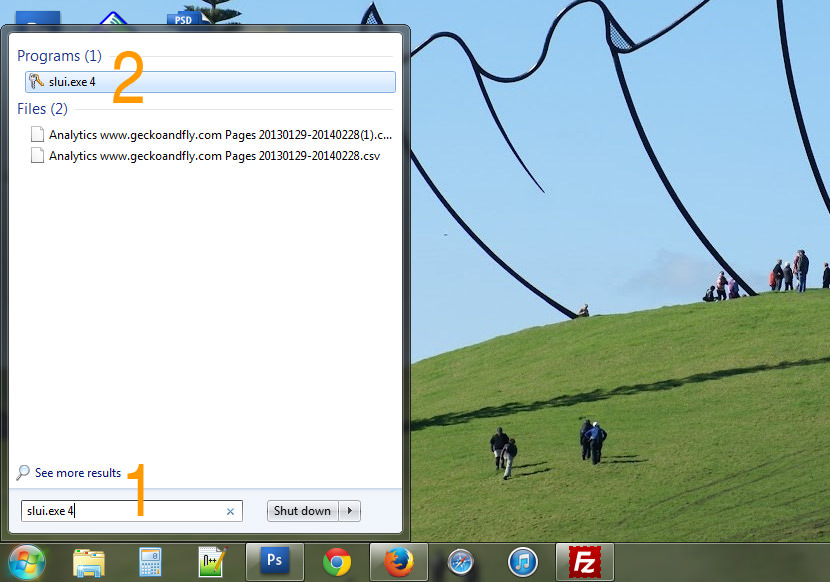 Click on Windows Orb and enter 'slui.exe 4′ into the search box (Step 1). From the search list, click on 'slui.exe 4′ (Step 2)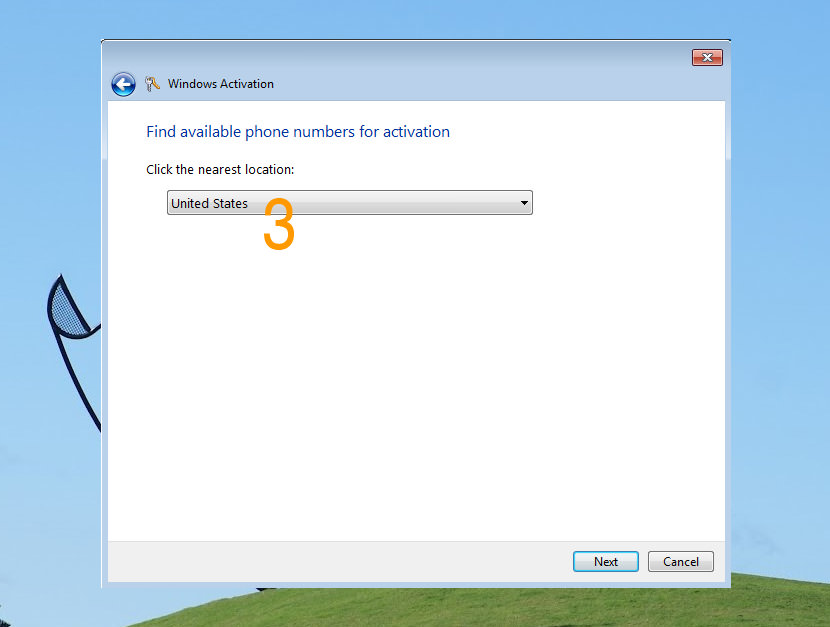 From the drop down list, choose the country you are residing now. Select the right one to avoid crazy phone bills.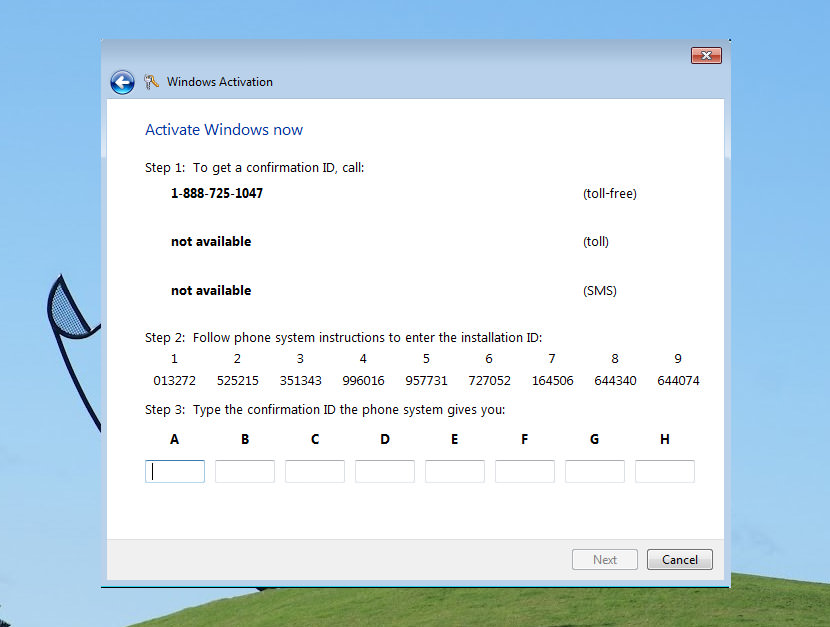 Call the designated toll-free number; SMS is the better choice because of the extremely long code. Enter the number accordingly and your Windows 7 shall be validated in a moment. The phone activation method above also applicable to Windows Vista, Windows Server 2008 and Windows Server 2008 R2.
Alternatively, you might want to take part in one of our Windows 7 contest to win a genuine copy.