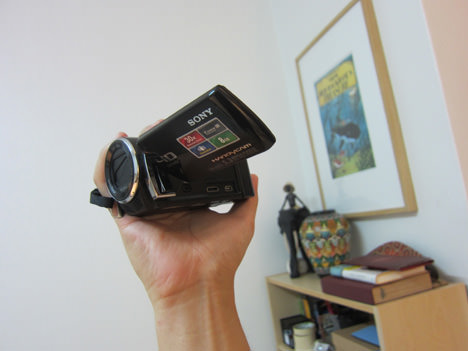 I wanted to puchase the HDR-CX190 but was told it was discontinued, therefore I settle for HDR-CX210. The HDR-CX190E is the most basic camcorder among Sony's product line, the only difference between HDR-CX210E/B, HDR-PJ200E/B, and HDR-PJ260VE are touchscreens and projector capability, I believe they have the same processor and lens. Moving up the product line is the HDR-TD20VE, it comes with 3D feature, a feature I think is a waste of money.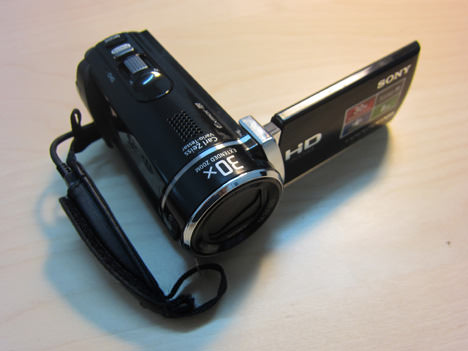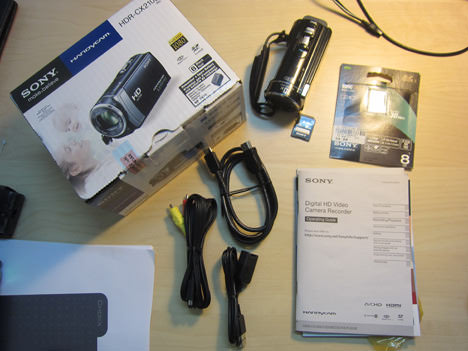 The HDR-CX210E is light and portable (fits nicely in my pocket), I believe the size and weight of similar class camcorder by Sony's competitor JVC, Panasonic or Canon are more or less the same. From what I understand, Panasonic is a leader in camcorder alongside Sony, they manufacture cameras for Hollywood studios and can be found in almost ever news studio in the world.
As for battery, it comes with a disappointing 500 mAh battery. Video recording length for the highest quality is 44 minutes, whereas standard quality is 1 hour and 30 minutes. You have the option of purchasing an original 3900 mAh battery which according to Sony will increase your video recording length to 12 hours, provided that you have enough storage space. I guess the question is, do you need so much battery juice if you are doing short video tutorials?
The material is plastic, I could not be bother if it is plastic or metal. Overall, it is comfortable to hold, not heavy and the buttons are at the right place.
Cam-recorder vs Digital Camera
Every compact digital camera now comes with the ability to capture video in various format, the question is, why do you need a video cam-recorder when the video quality is slightly better? Here are my reasons:
Focus, cam-recorder has faster and sharper focus, ideal for text based tutorials such as iPad tutorials and etc.
Noise cancellation, the voice quality is much better than a compact digital camera, especially for outdoor shooting such as filtering out the wind noise.
Zoom, the zoom mechanism is quiet and faster. Unlike compact camera where you will hear the 'zooming' sound created by the lens mechanism. Watch the sample video
Photos of Sony HDR-CX210E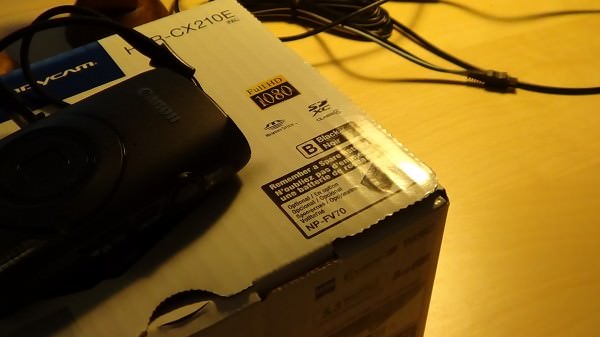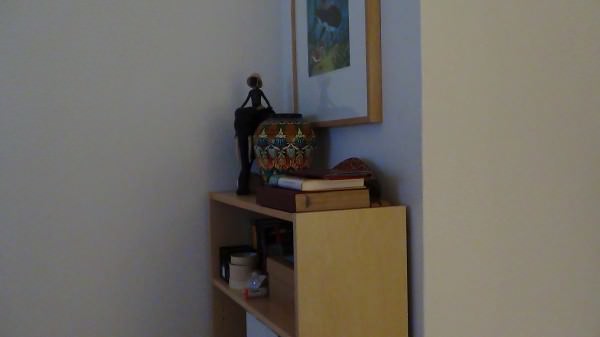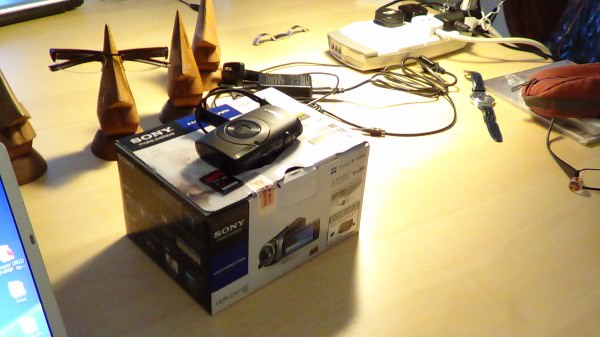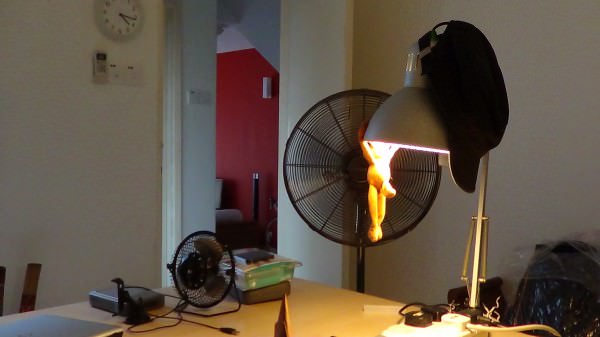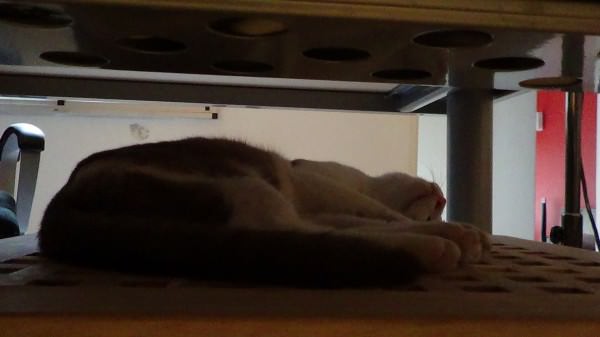 Sample Photos of Sony HDR-CX210E 'Photo' Mode
As shown in the samples below, the photos quality captured via the 'Photo' mode is really lousy. I dare say some smartphones especially Nokia Lumia performed way much better. This is a useless feature, I always believe if a feature is useless, it should be discarded.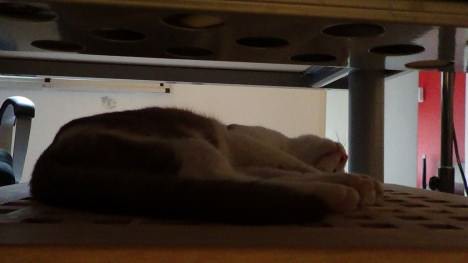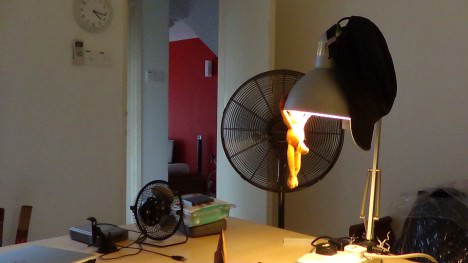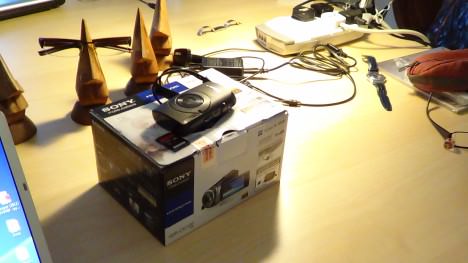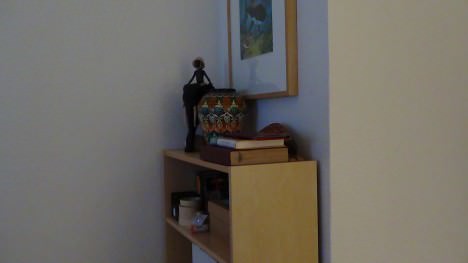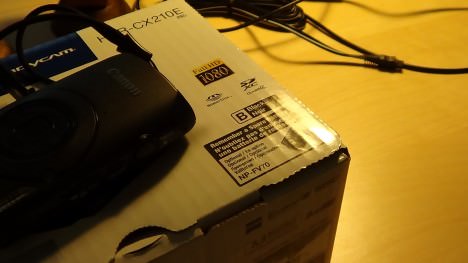 Video Sample of Sony HDR-CX210E
The video quality is reasonable, do not expect a Full HD blu-ray quality videos or any DVD movie quality videos. You will probably need to invest in a semi-pro or professional camcorder. If you are into basic video tutorials and recording for YouTube, a compact flash based video recorder is a good investment.
Witness the noiseless 30x zoom, wind noise canceling feature, FULL HD mode, and Steadyshot feature. I still find the video is somewhat shaky, well, it is a budget camcorder. The outdoor and indoor videos are in original format, not compressed, converted or exported into other format:
As for SD card, remember to purchase a quality SD card. Speed is important when it comes to recording high quality FULL HD, if you're recording in standard format, any class 4 SD card will be more than good enough. For a quality video recording, a minimum 28mbp/s for writing is required.
| | Class | Read MB/s | Write MB/s |
| --- | --- | --- | --- |
| Kingston UltimateXX | UHS-I | 62 | 41 |
| SanDisk Extreme Pro | UHS-I | 41 | 37 |
| SanDisk Extreme | Class 10 | 23 | 20 |
| SanDisk Extreme III | Class 6 | 23 | 21 |
| SanDisk Ultra II | Class 4 | 12 | 11 |
| OCZ SDHC | Class 6 | 23 | 11 |
| Samsung Plus | Class 10 | 23 | 21 |
| Samsung Plus | Class 6 | 18 | 12 |
| Lexar Professional 133x | Class 10 | 23 | 21 |
| Lexar Professional 133x | Class 6 | 23 | 20 |
| Transcend | Class 10 | 23 | 22 |
| Transcend | Class 6 | 20 | 11 |
| A-Data Turbo | Class 6 | 23 | 12 |