Updated: December 2, 2017 / Home » Computer and Internet Security » Download Antivirus Protection » Best Free Antivirus [ Windows 10 ]
What is a firewall? It is a simple software that monitor the traffic in your network, be it LAN or wifi internet via your router. If you're using AVG Firewall Free, it is time to change because it is no longer supported or updated. Who needs a firewall? Those who surf the internet via free Public wifi, a firewall adds a secondary protection layer on top of your antivirus.
Don't Click ➤ 25 Free Antivirus for Microsoft Windows, Apple Mac OSX and Linux Ubuntu
Zone Alarm has been around for ages, I remember it was pretty well known for its privacy software back in the 90's. It is one of the most widely used free firewall software in the market, it has all the ingredient to be the best firewall replacement for the default Microsoft Windows Firewall. Highly recommended.
Comodo is one of the leading antivirus company in the world, with their widely used antivirus software and years of knowledge, it has one of the topnotch network defense and proactive defense features against malicious attacks.
↓ 03 – Emsisoft Online Armor Free [ Discontinued ]
Online Armor's range of firewall products are designed to fit every need. It is relatively a new kid on the block by Emsisoft but surprisingly it is easy to install and manage and does not hinder computer performance. The free version comes with basic protection as oppose to the pro or paid version.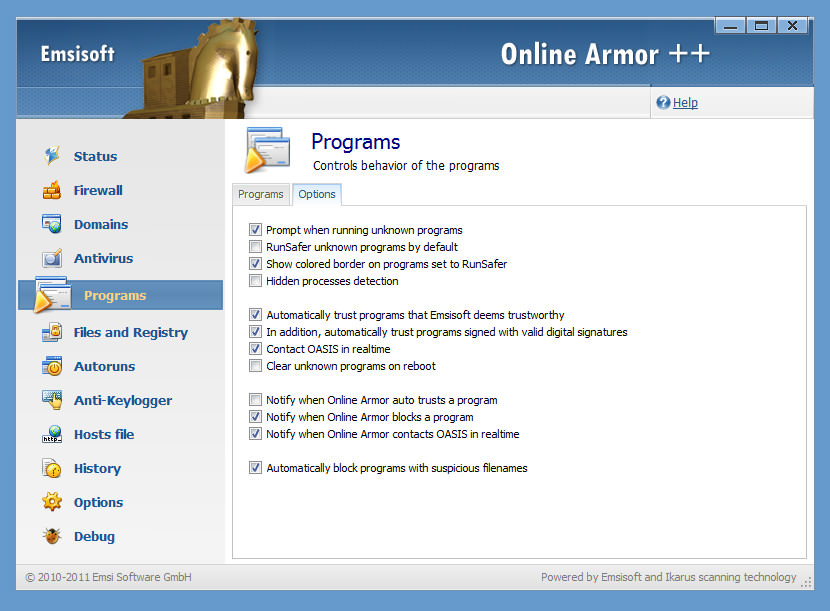 ↓ 04 – Agnitum Outpost Free Internet Firewall [ Discontinued ]
This is the first full-functional Free Internet Security Suite in the market, Agnitum is relatively new in this market but the software performed as promised. Just like online armor, there is a paid version and the free version doesn't come with some features such as Priority Update and ID theft prevention. Works on Windows XP, Vista, 7 and 8.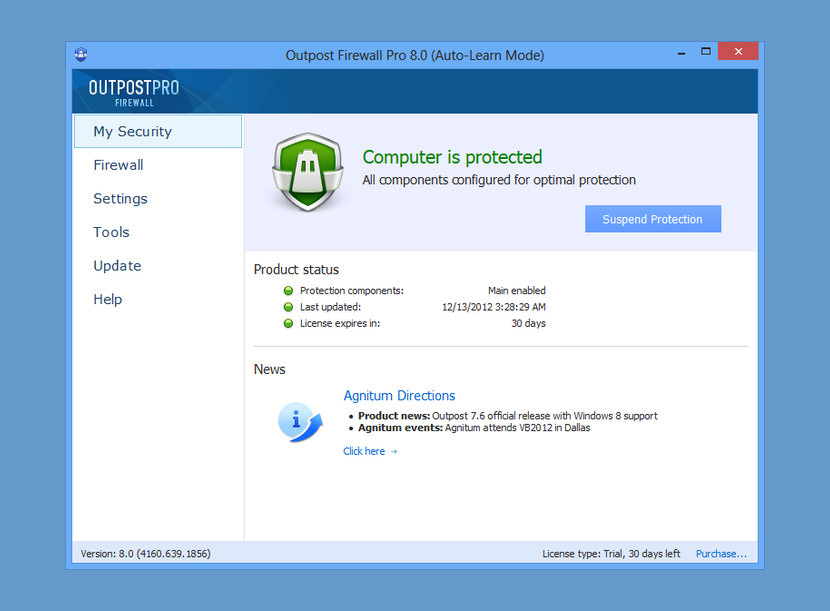 TinyWall is a free software to harden and control the advanced firewall built into Windows Vista and Windows 7. It is perhaps the most lightweight firewall than is minimal on computer resources, if only it is opensource, the community could further develop it. Unlike others with a free and pro edition, TinyWall is 100% free with no pro edition, thus you get the best of everything instead a stripped down version.
Remember to disable your Windows default firewall before installing Tinywall to prevent any unwanted network issues. Tinywall is an ideal firewall for Small Business,
Do You Need A Firewall When You have an Antivirus?
The differences between a firewall and anti-virus scanner and best one for your computer: