Some of the best movie quotes on daily life, love relationships, friendships, death and more. One of my favorites is the quote from the movie "Be thankful for the hard times, for they have made you" – The Man In the Iron Mask, 1998. Without mistakes, there will be no success. Without sacrificing something, we will never gain anything.
🤣😍😂 40 Romantic Quotes about Love Life, Marriage and Relationships
This means doing things we really do not like to do. Without further ado, here are the top movie quotes from Hollywood, Bollywood, Disney and more. If you happen to know any, do share. Like this post? Share it on Facebook with your friends. Cheers.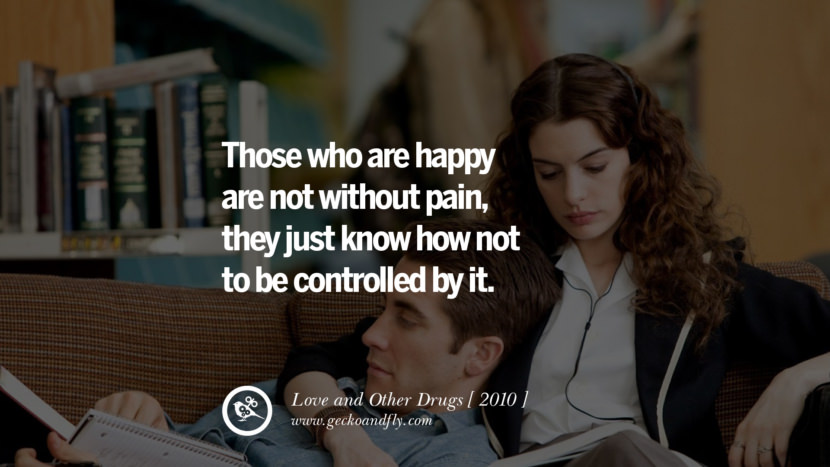 Those who are happy are not without pain, they just know how not to be controlled by it. – Love and Other Drugs, 2010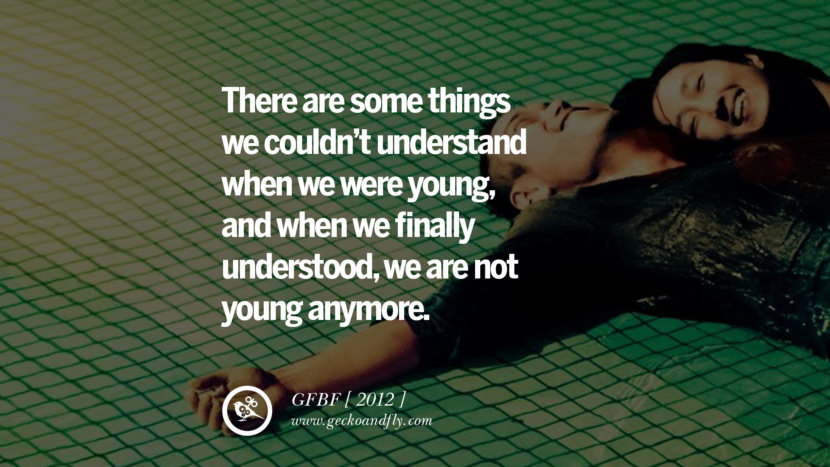 There are some things we couldn't understand when we were young, and when we finally understood, we are not young anymore. – GFBF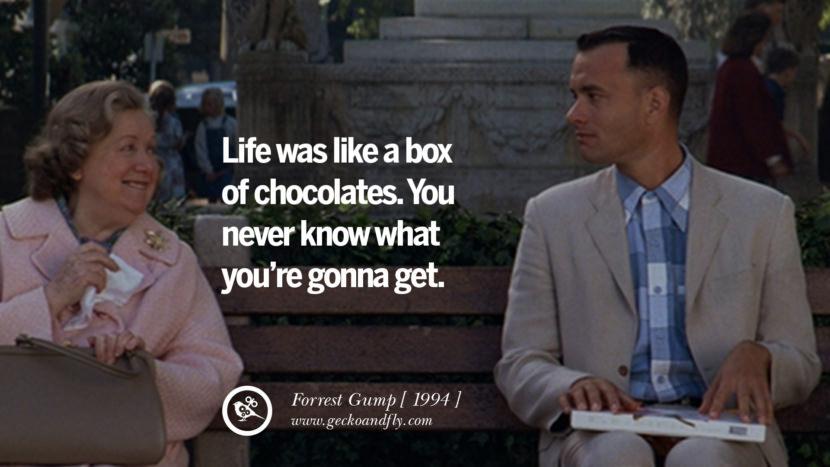 Life was like a box of chocolates. You never know what you're gonna get. – Forrest Gump, 1994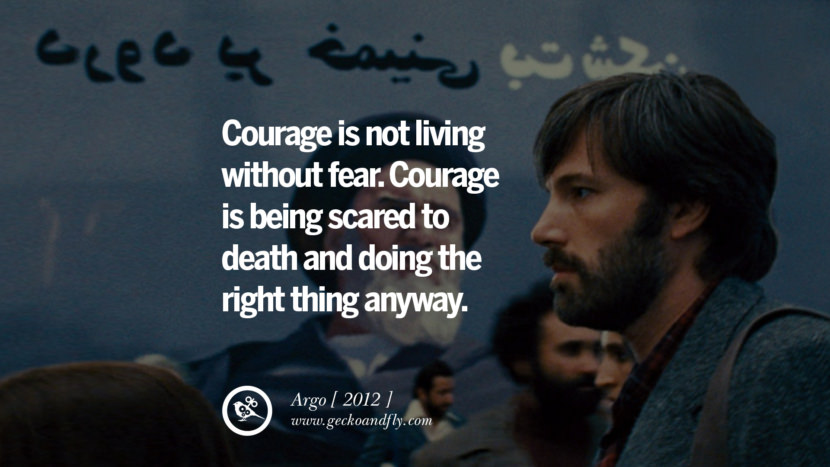 Courage is not living without fear. Courage is being scared to death and doing the right thing anyway. – Argo, 2012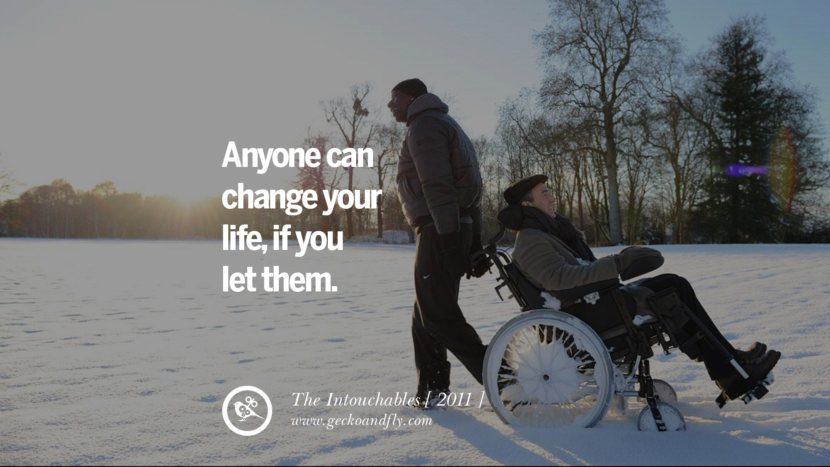 Anyone can change your life, if you let them. – The Intouchables, 2011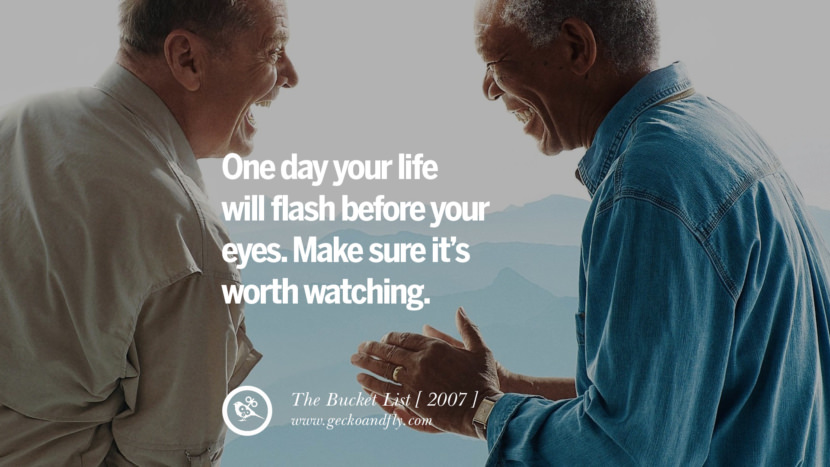 One day your life will flash before your eyes. Make sure it's worth watching. – The Bucket List, 2007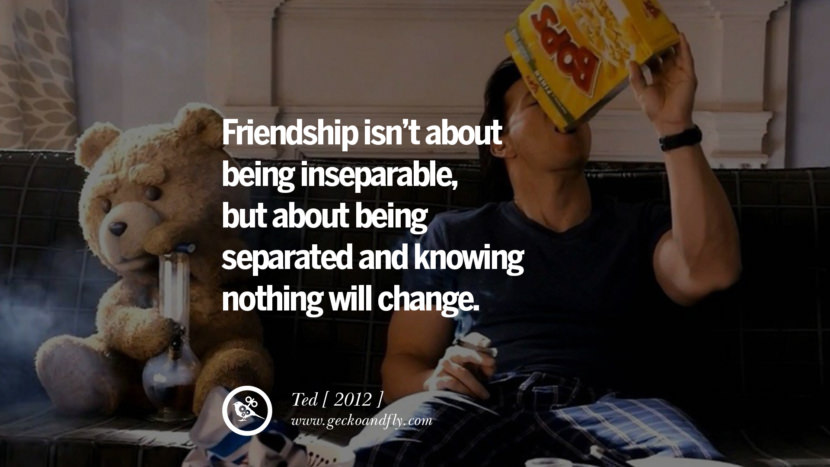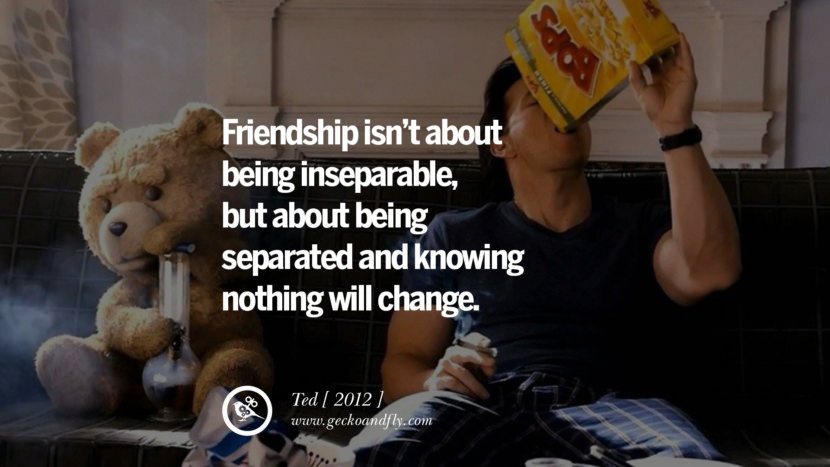 Friendship isn't about being inseparable, but about being separated and knowing nothing will change. – Ted, 2012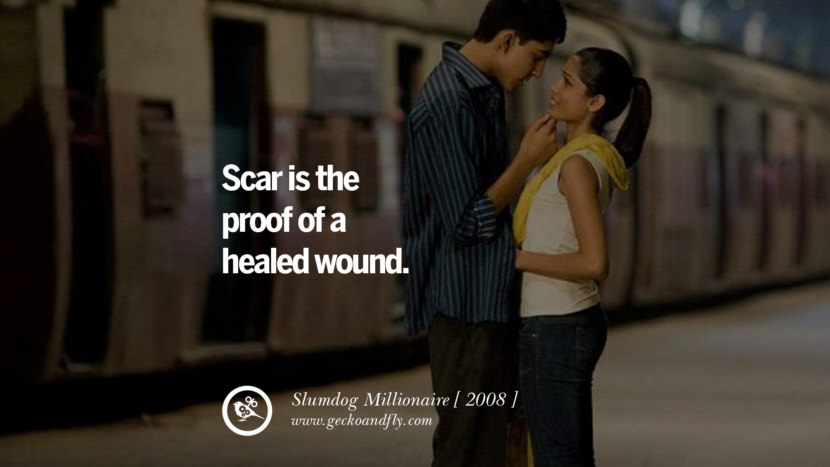 Scar is the proof of a healed wound. – Slumdog Millionaire, 2008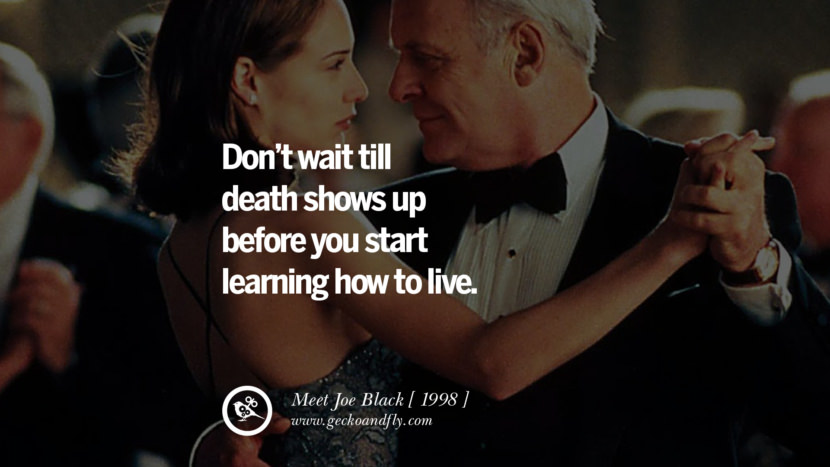 Don't wait till Death shows up before you start learning how to live. – Meet Joe Black, 1998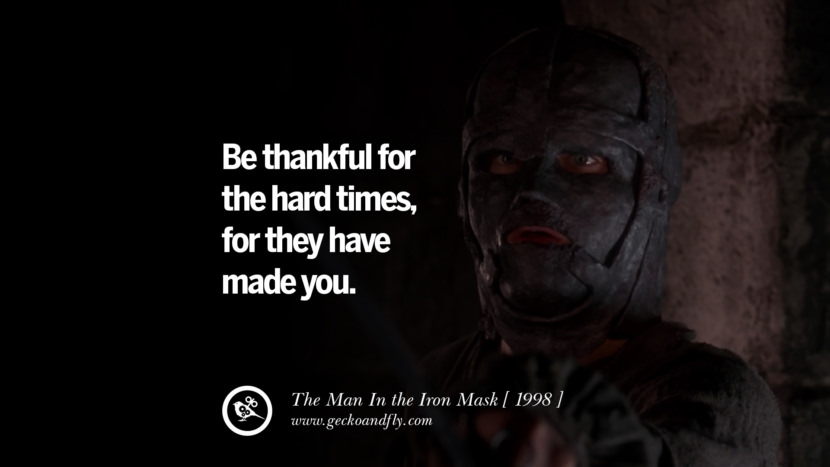 Be thankful for the hard times, for they have made you. – The Man In the Iron Mask, 1998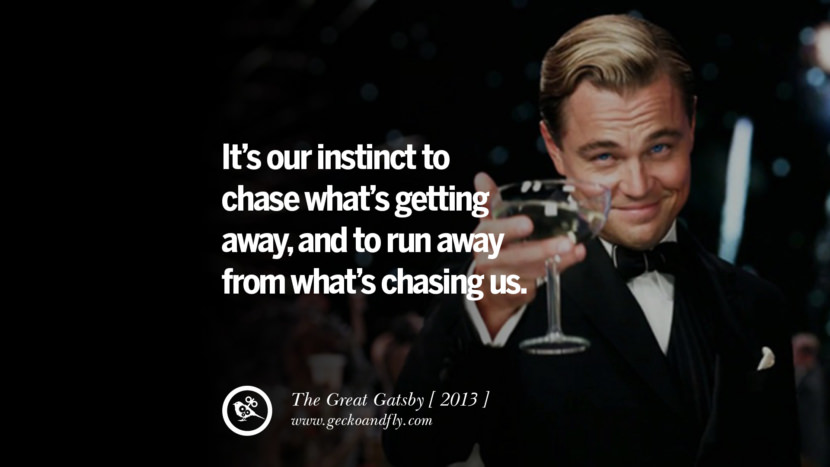 It's our instinct to chase what's getting away, and to run away from what's chasing us. – The Great Gatsby, 2013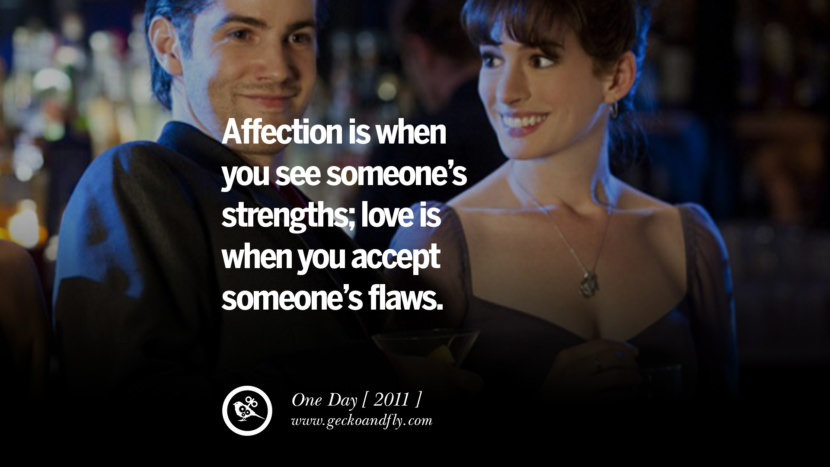 Affection is when you see someone's strengths; love is when you accept someone's flaws. – One Day, 2011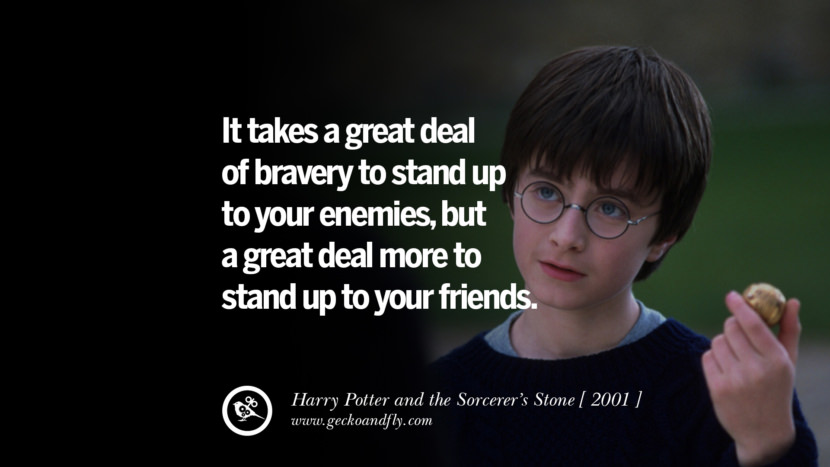 It takes a great deal of bravery to stand up to your enemies, but a great deal more to stand up to your friends. – Harry Potter and the Sorcerer's Stone, 2001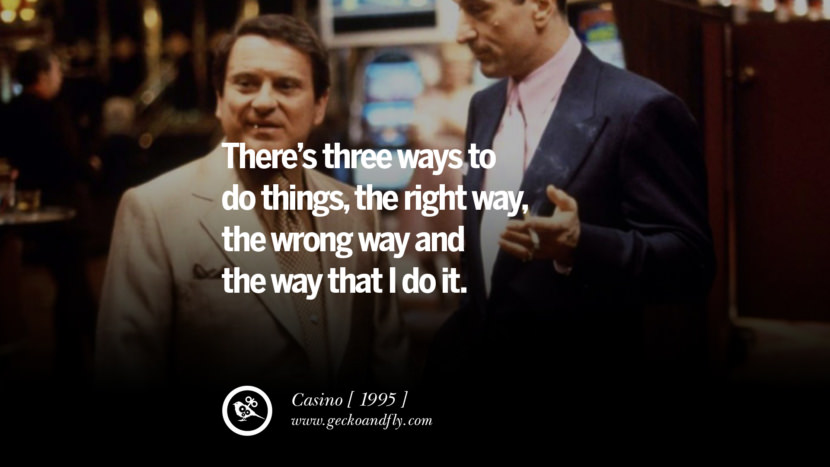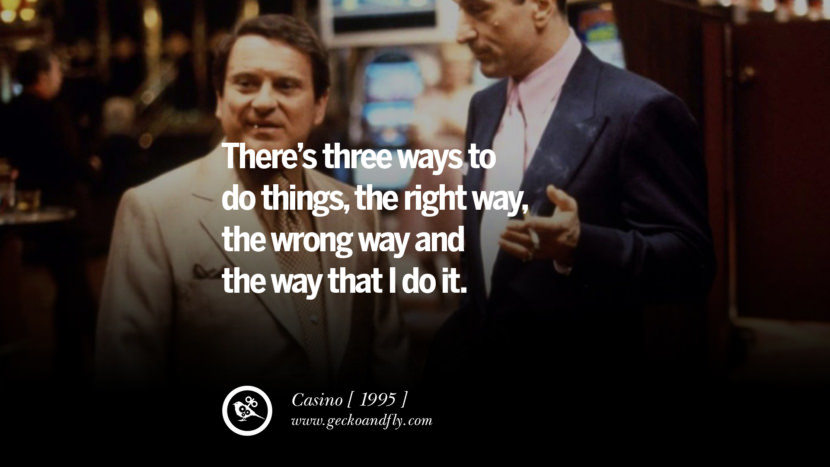 There's three ways to do things, the right way, the wrong way and the way that I do it. – Casino, 1995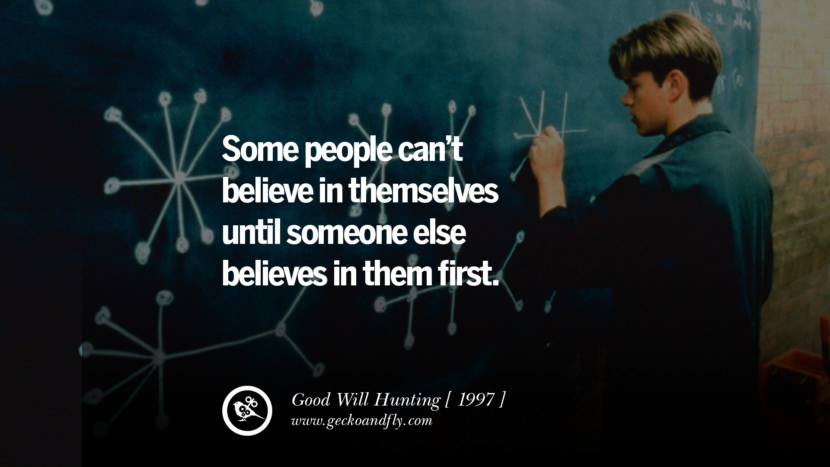 Some people can't believe in themselves until someone else believes in them first. – Good Will Hunting, 1997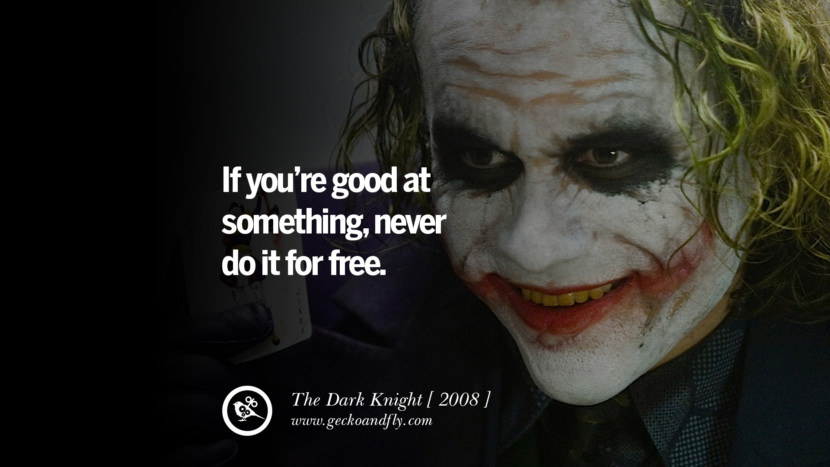 If you're good at something, never do it for free. – The Dark Knight, 2008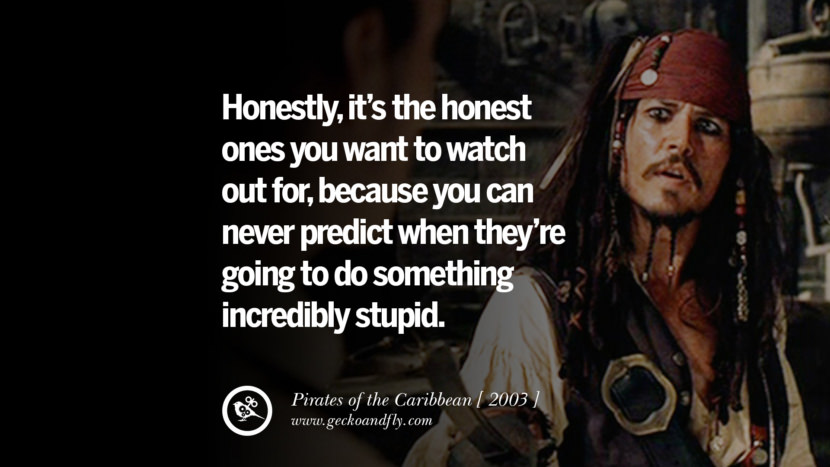 Honestly, it's the honest ones you want to watch out for, because you can never predict when they're going to do something incredibly stupid. – Pirates of the Caribbean, 2003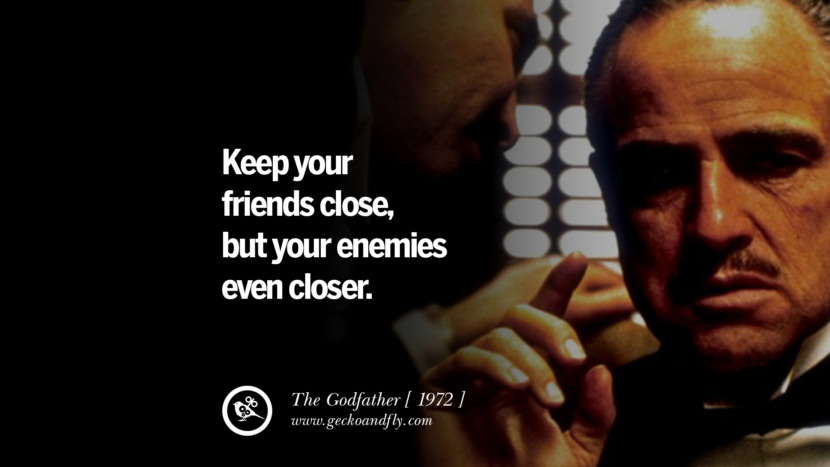 Keep your friends close, but your enemies even closer. – The Godfather, 1972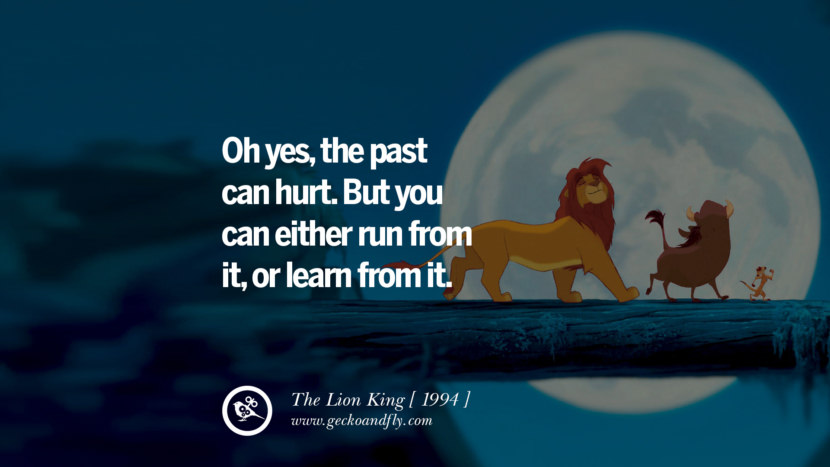 Oh yes, the past can hurt. But you can either run from it, or learn from it. – The Lion King, 1994

I guess it comes down to a simple choice, really. Get busy living, or get busy dying. – Shawshank Redemption, 1994