How to send free fax from the internet without a fax machine and credit card? Here are 5 web services that allows you to send free fax over the internet, they are free because it comes with ads or some other form of limitation. If the fax is not urgent, do give these free services a try, other than that, do note that a fax that comes with advertisement might not give a good impression to your clients. Without further ado, here are 5 of the best digital fax services for sending and receiving faxes without buying a physical fax machine.
Alternative Article ➤ Microsoft Fax Software – Send Fax Online Via Computer And Email
↓ 01 – PamFax – Easiest way to fax worldwide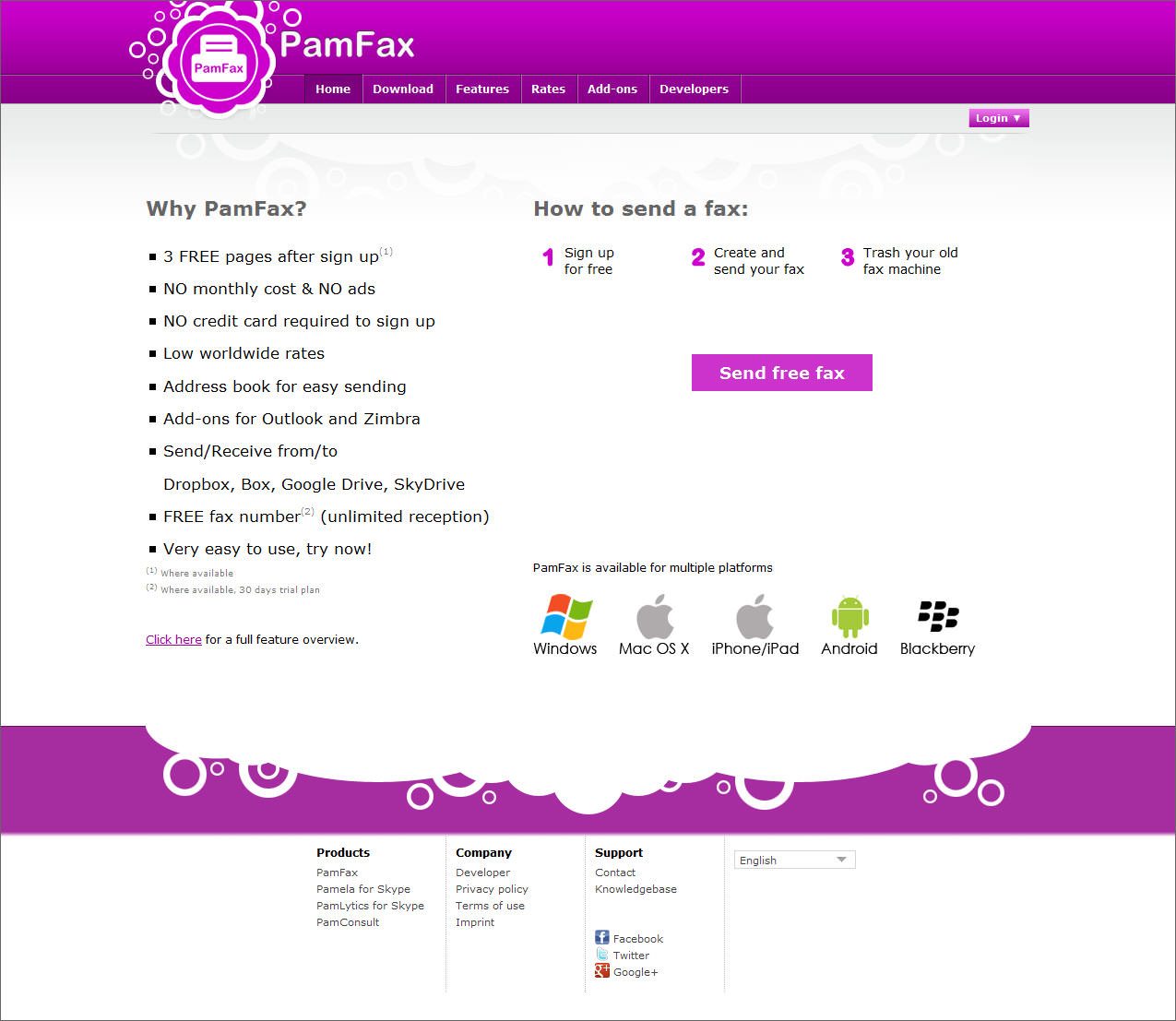 PamFax is probably the only internet fax service that works on Skype. The good thing about it is the prepaid credit does not expire, you can use PamFax from a Microsoft Windows PC (Windows XP or later), on Mac OS X or on many mobile devices like Android, iPhone, iPad or WebOS.
3 free pages per month after sign up on selected location.
No monthly cost & no ads, no credit card required to sign up.
Send/Receive from/to Dropbox, Box, Google Drive, SkyDrive, Outlook and Zimbra
↓ 02 – MyFax – Faxing simplified. Anytime. Anywhere.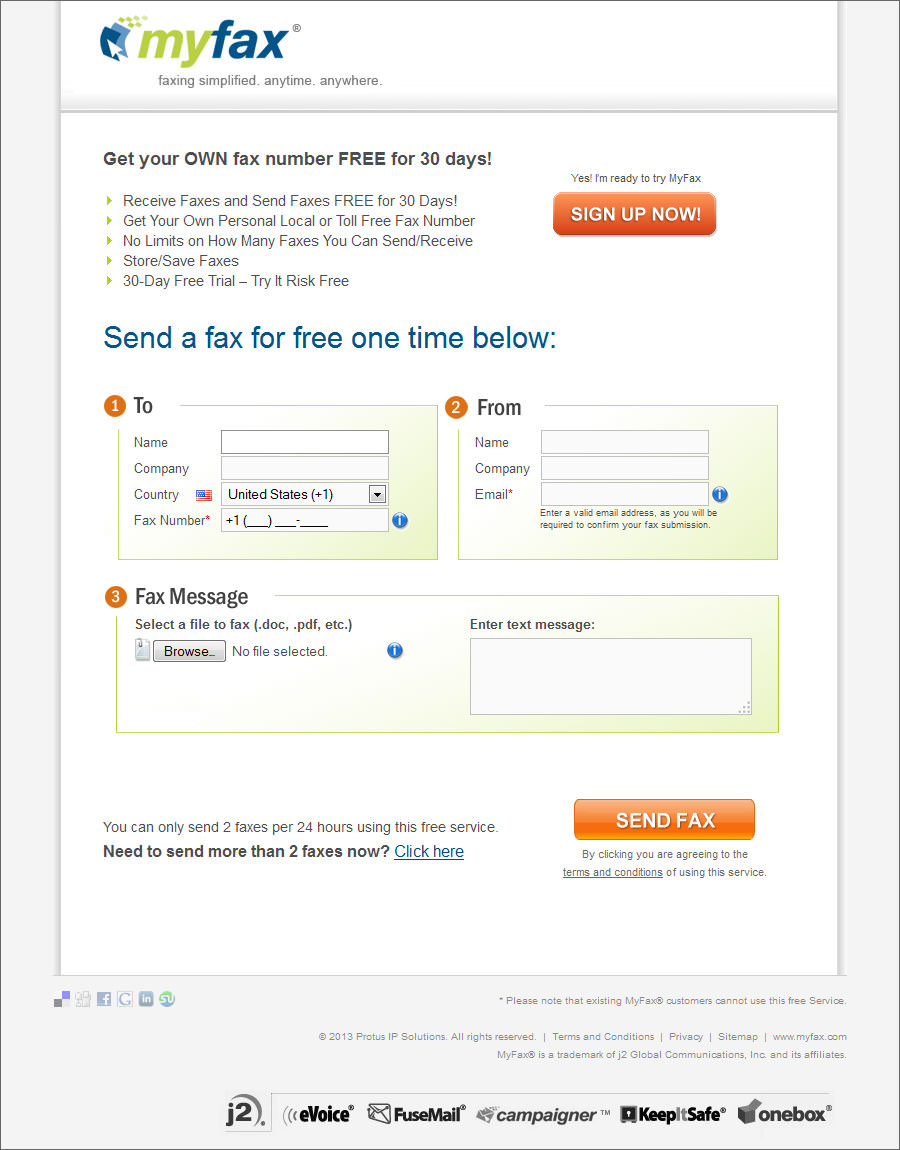 MyFax gives you your own fax number for free for 30 days! Now you can receive faxes and send faxes free for 30 Days!
Get your own personal local or toll free fax number
No Limits on how many faxes you can send/receive
Store/Save faxes 30-Day
↓ 03 – GotFreeFax – Send Free Fax Online to the US and Canada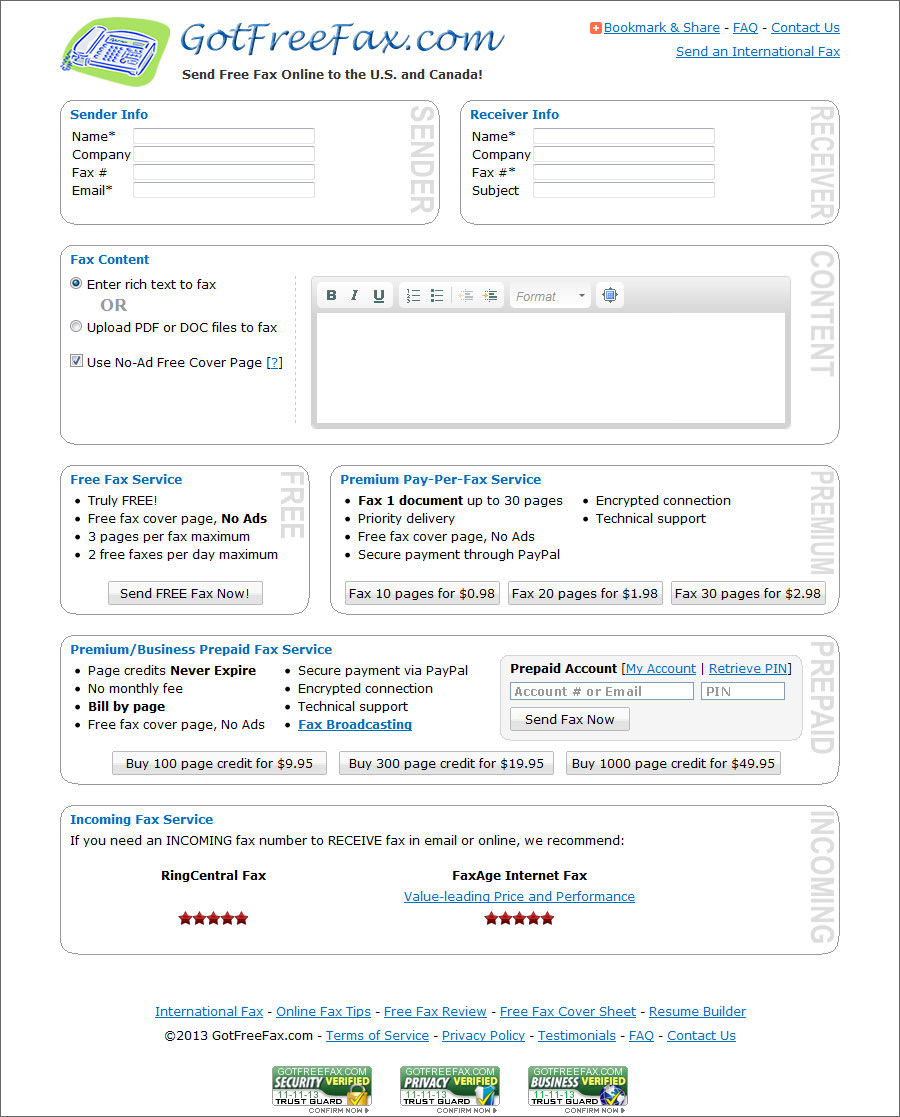 GotFreeFax is a very simple faxing service, it only allows sending, no receiving and it is only available for U.S. and Canada!
↓ 04 – FaxZero – Send a fax for free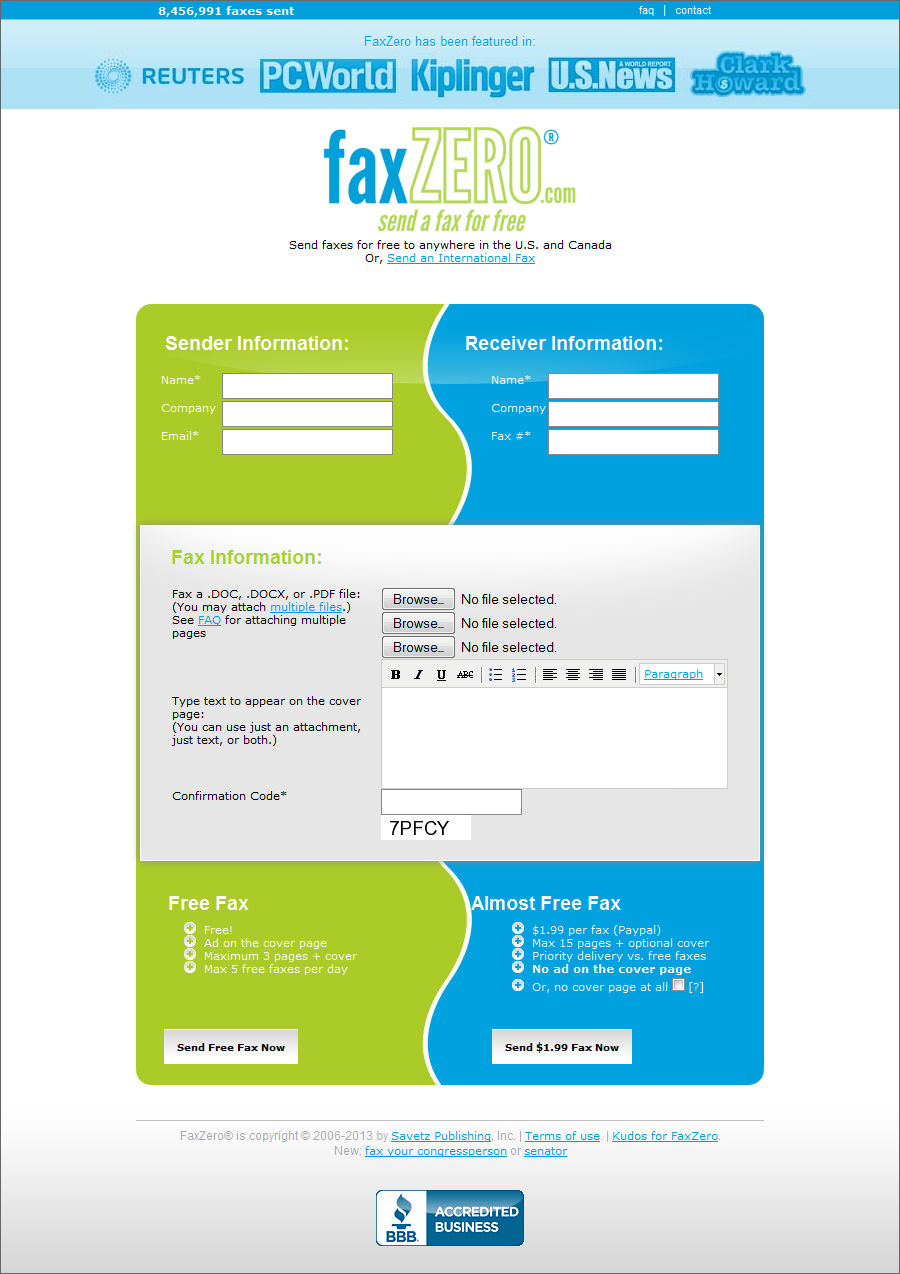 FaxZero is perhaps the most famous and most reliable fax service. The paid version cost $1.99 per fax via Paypal. Send faxes for free to anywhere in the U.S. and Canada, or, Send an International Fax.
100% Free but with Ads on the cover page
Maximum 3 pages + cover
Max 5 free faxes per day
↓ 05 – hellofax – Easy. Reliable. Online Secure Faxing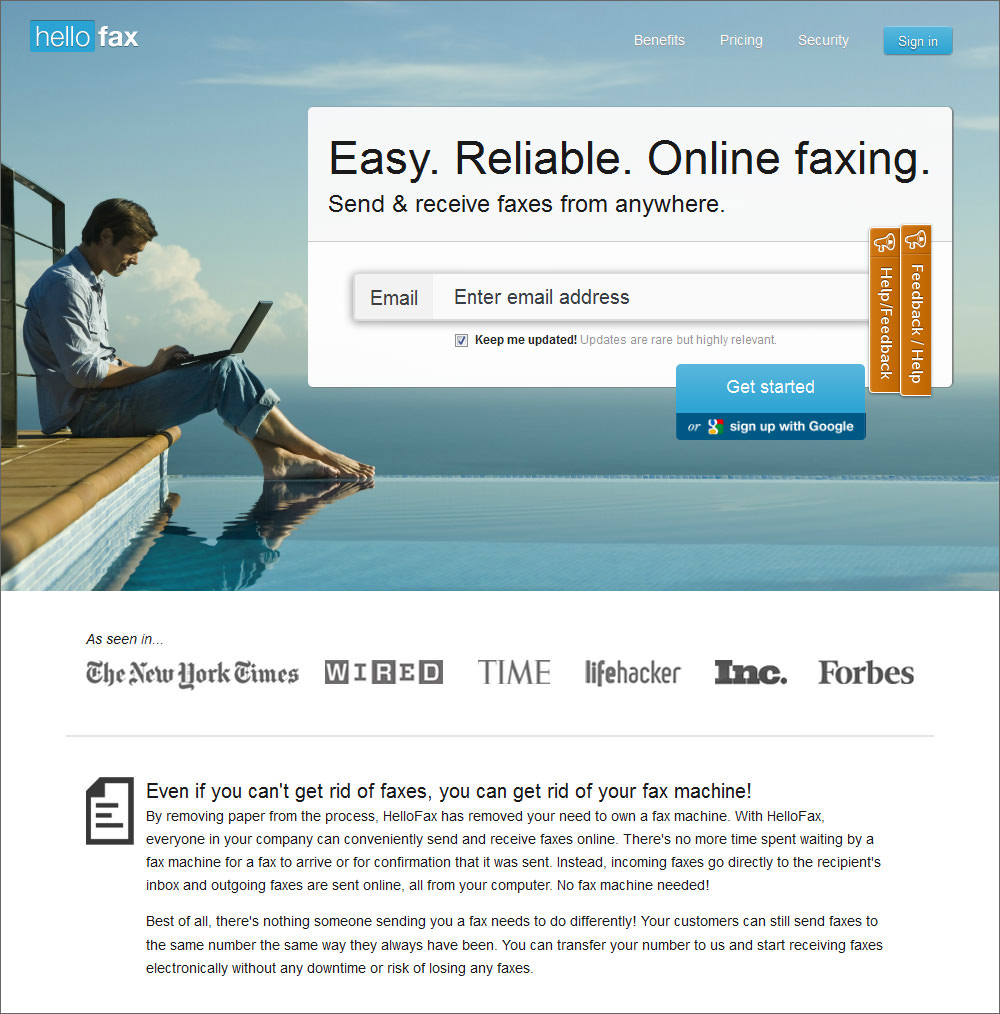 Faxes don't have to be a headache. hellofax faxes arrive directly in your inbox as a PDF, where you can view, download and share them. You never have to worry about missing a fax or not knowing when it arrives. It comes straight to you. You can access your faxes from anywhere and unlimited storage is included.
5 free fax per month
Integrates nicely with your existing number
Email to fax
Send and receive faxes online
Fax multiple recipients at once
Edit and sign faxes electronically
International coverage. Fax to 70+ countries
Sign in using your Google credentials. (No new password needed)
Sync and manage your faxes from Google Drive, Dropbox, Box, SkyDrive and/or Evernote