Updated: August 11, 2018 / Home » Quotes [ Top Tumblr Inspirational, Love & Life ]
HM Queen Elizabeth II is the constitutional monarch of 16 sovereign states, known as the Commonwealth realms, and their territories and dependencies, and head of the 53-member Commonwealth of Nations. She is perhaps one of the few most recognized figure in the world, from stamps to coins, from money to souvenirs, her inspiring journey in modernizing the monarchy and make it relevant in today's modern world is undeniable.
Related Article ➤ 13 Majesty Quotes & 80 Facts on Queen Elizabeth II on Love, Grief, Losing, Life, and Sorrow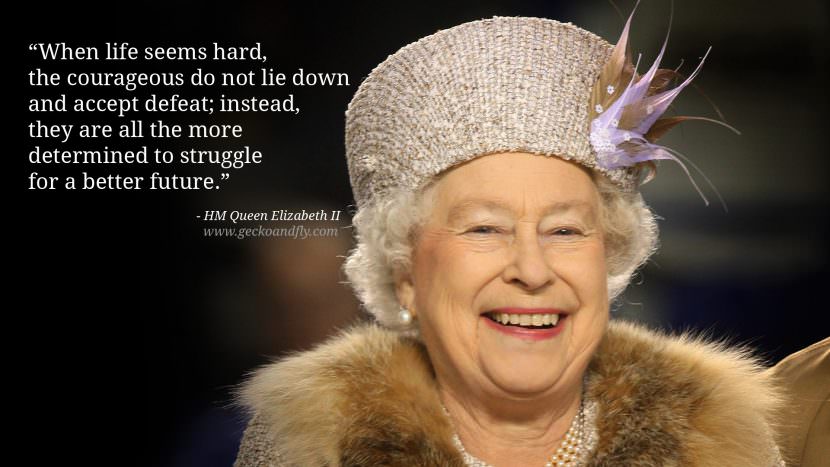 "When life seems hard, the courageous do not lie down and accept defeat; instead, they are all the more determined to struggle for a better future."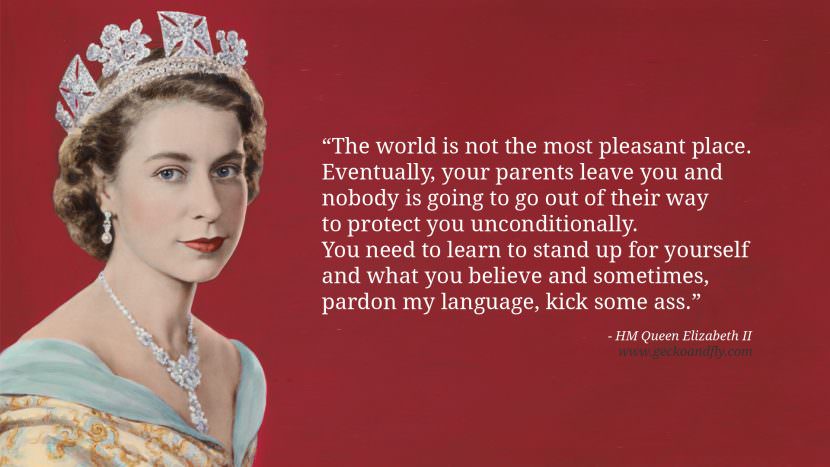 "The world is not the most pleasant place. Eventually, your parents leave you and nobody is going to go out of their way to protect you unconditionally. You need to learn to stand up for yourself and what you believe and sometimes, pardon my language, kick some ass."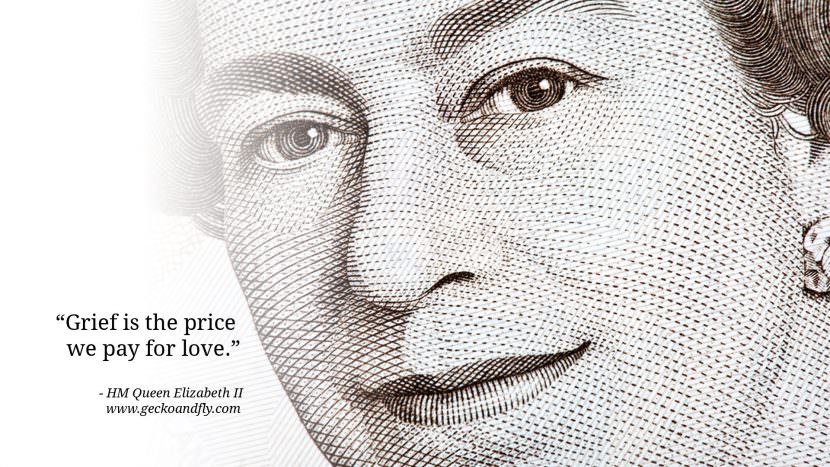 "Grief is the price we pay for love."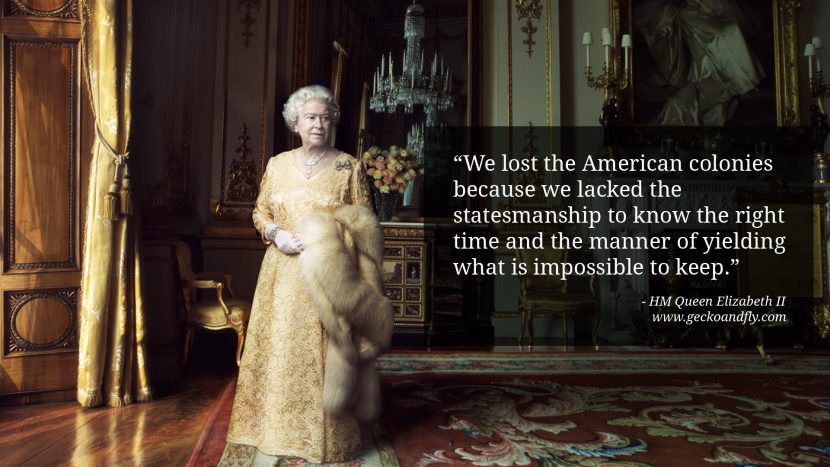 "We lost the American colonies because we lacked the statesmanship to know the right time and the manner of yielding what is impossible to keep."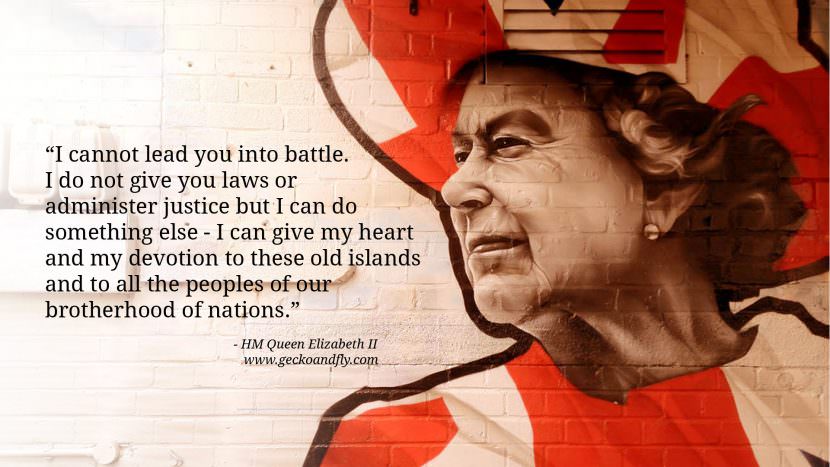 "I cannot lead you into battle. I do not give you laws or administer justice but I can do something else – I can give my heart and my devotion to these old islands and to all the peoples of our brotherhood of nations."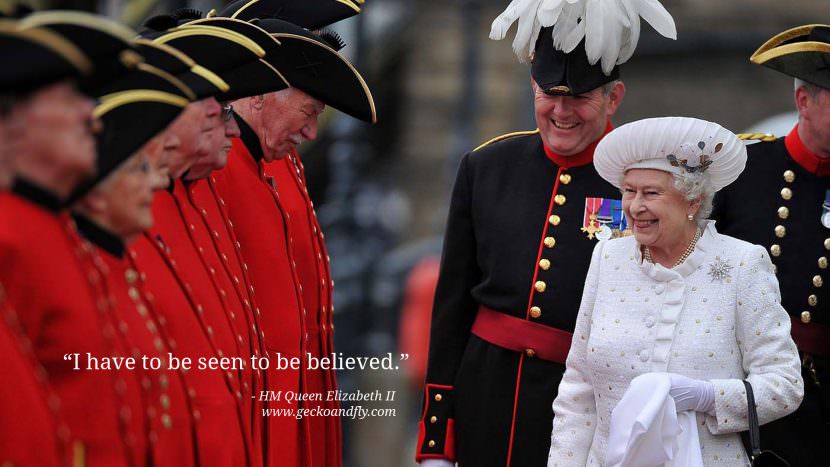 "I have to be seen to be believed."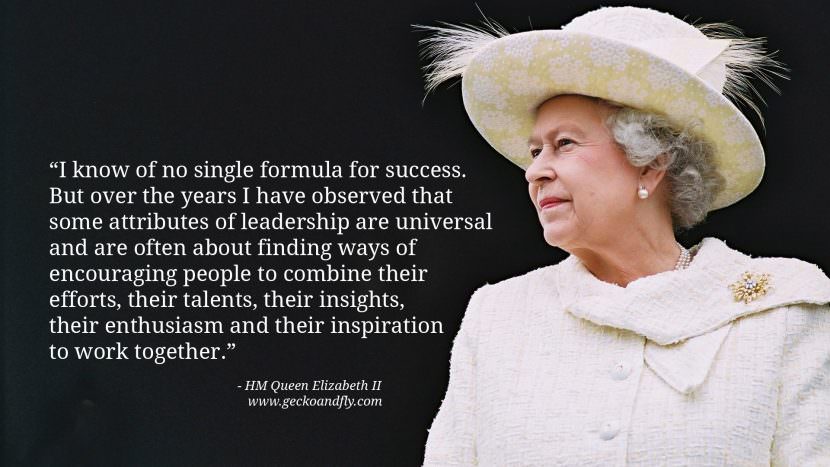 "I know of no single formula for success. But over the years I have observed that some attributes of leadership are universal and are often about finding ways of encouraging people to combine their efforts, their talents, their insights, their enthusiasm and their inspiration to work together."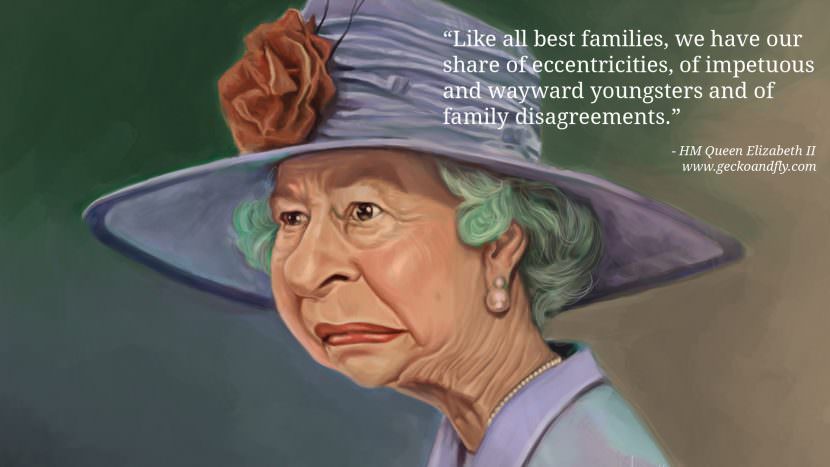 "Like all best families, we have our share of eccentricities, of impetuous and wayward youngsters and of family disagreements."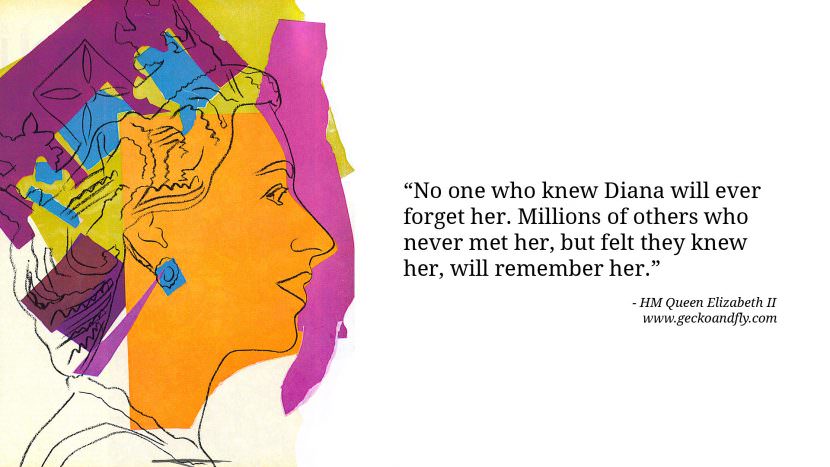 "No one who knew Diana will ever forget her. Millions of others who never met her, but felt they knew her, will remember her."
Queen Elizabeth II: Reign Supreme
Reign Supreme is a comprehensive historical time line, which, chronicles the life of Queen Elizabeth II. It focuses on her enduring reign, public image, private life and the defining events since her coronation.