Edson Arantes do Nascimento, better known as Pelé is one of the greatest footballers ever. According to the IFFHS, Pelé is the most successful league goal scorer in the world, with 541 league goals. In total Pelé scored 1281 goals in 1363 games, including unofficial friendlies and tour games, for which he was listed in the Guinness World Records for most career goals scored in football.
See More ▼ 50 Inspirational Quotes About Teamwork And Sportsmanship
The Fifa World Cup is here again, and every four years, there will be a glimpse of the past and Pele is always part of it. With Brazil as the host for Fifa World Cup 2014, Pele will be the center of attention again. The Brazilian National Football Team will always be associated with Pele for his achievements. Here are 12 inspiring quotes from Pele: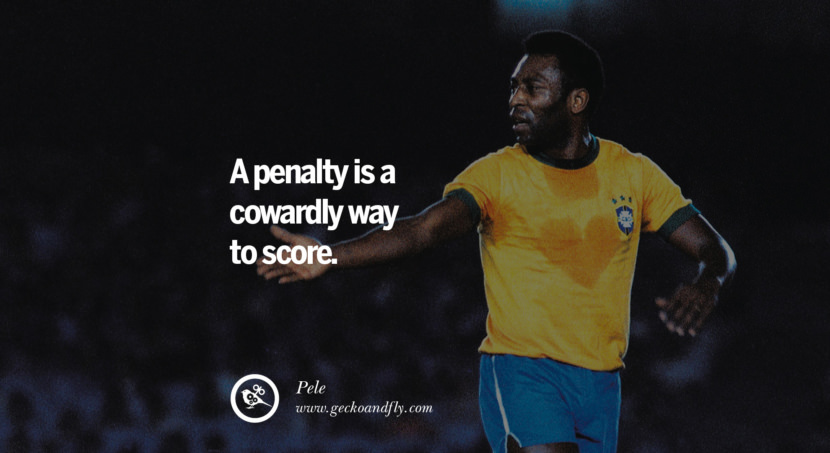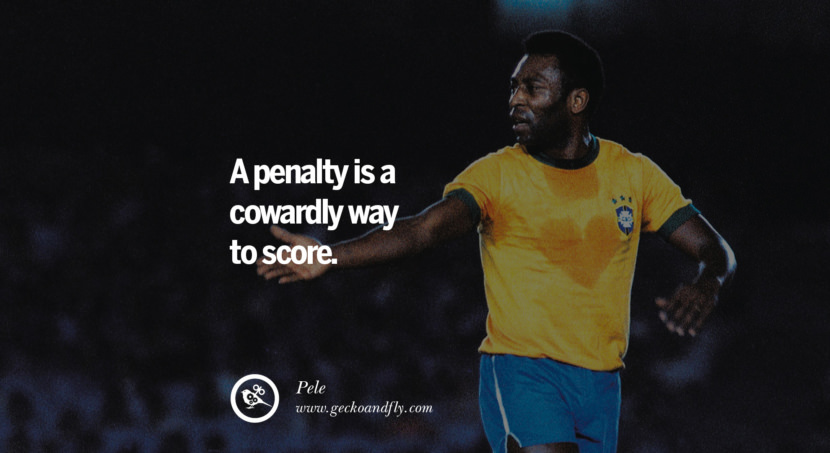 A penalty is a cowardly way to score.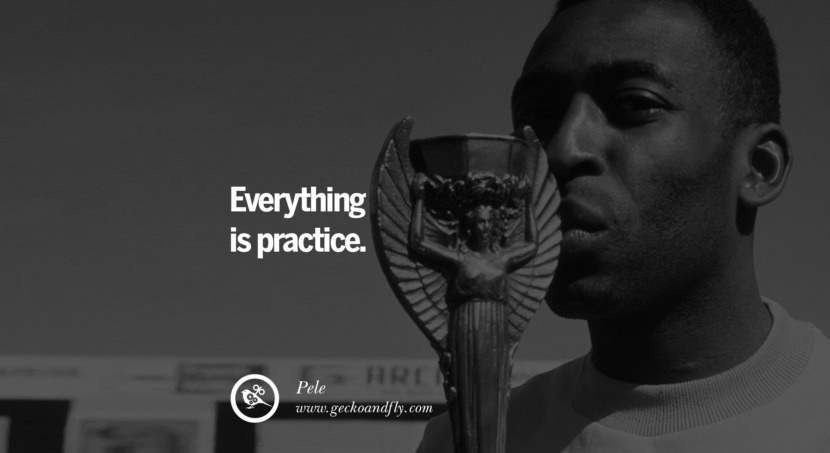 Everything is practice.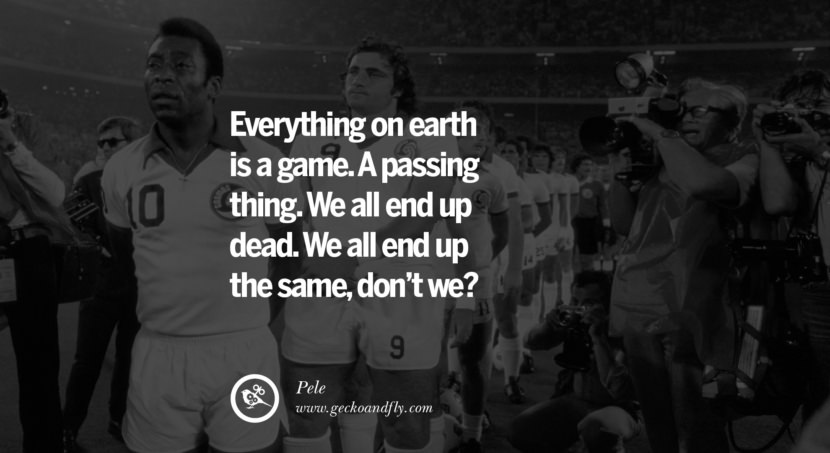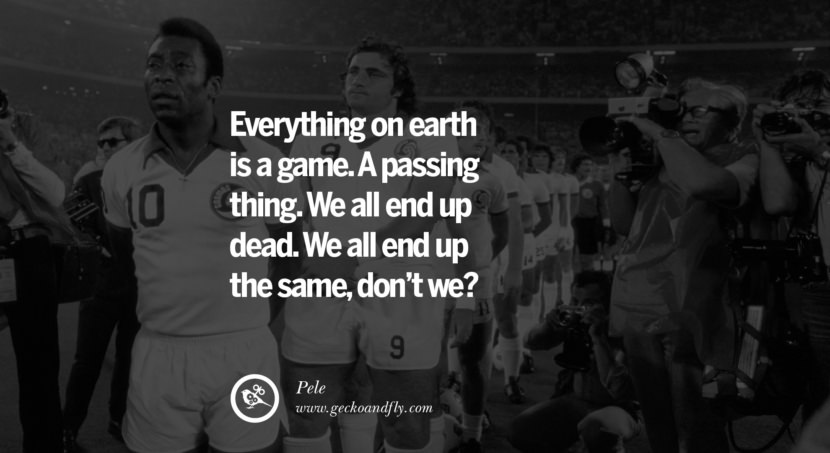 Everything on earth is a game. A passing thing. They all end up dead. They all end up the same, don't we?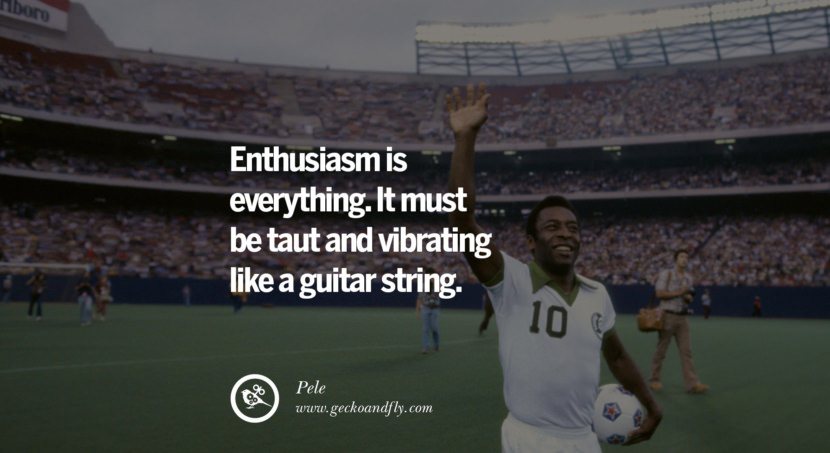 Enthusiasm is everything. It must be taut and vibrating like a guitar string.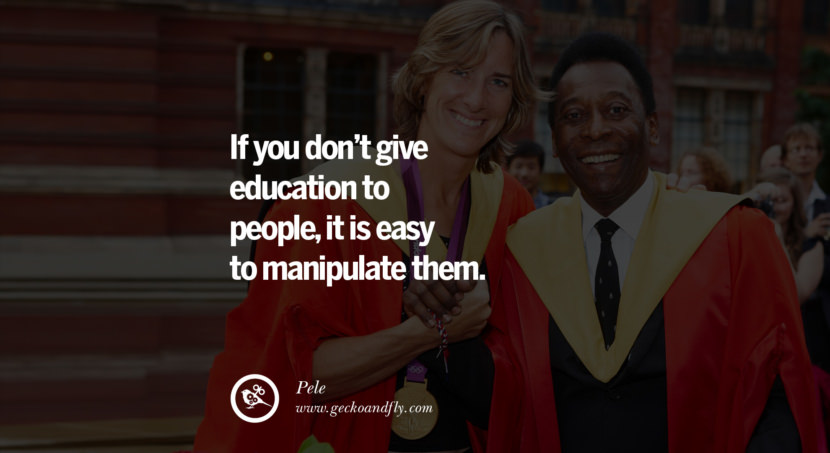 If you don't give education to people, it is easy to manipulate them.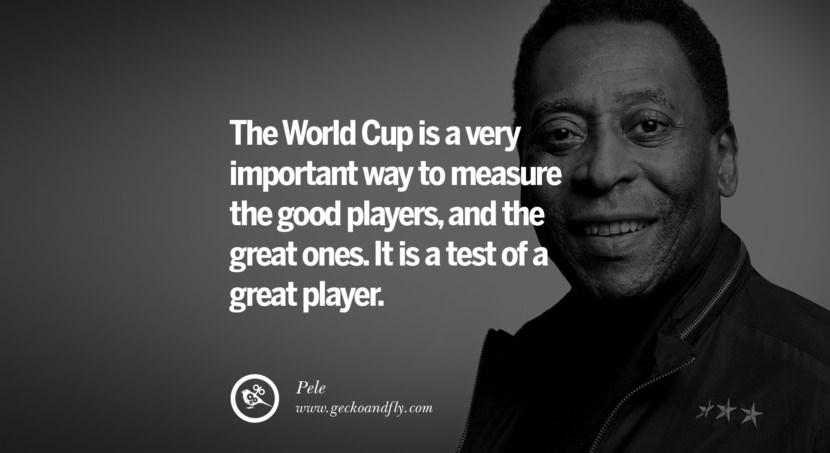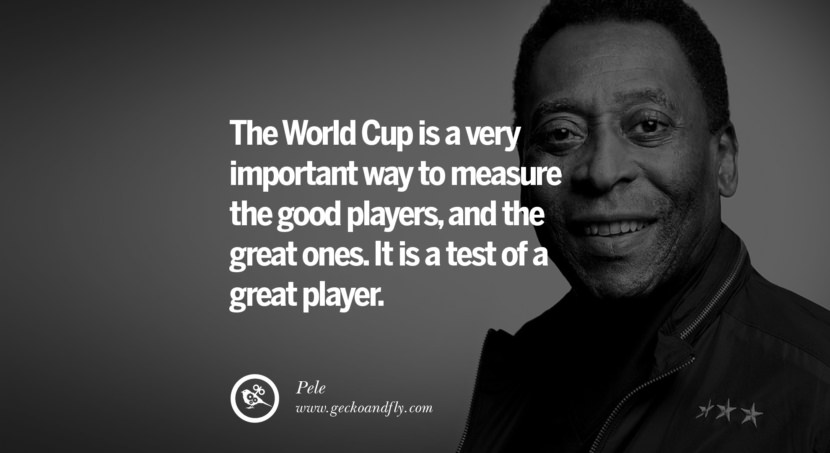 The World Cup is a very important way to measure the good players, and the great ones. It is a test of a great player.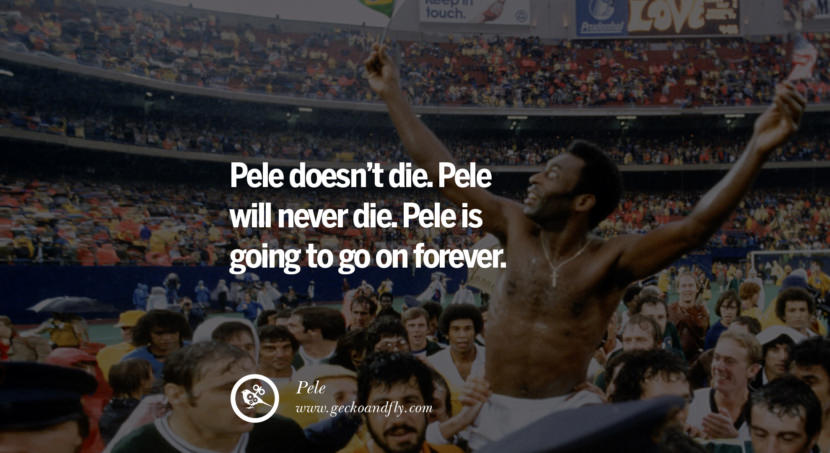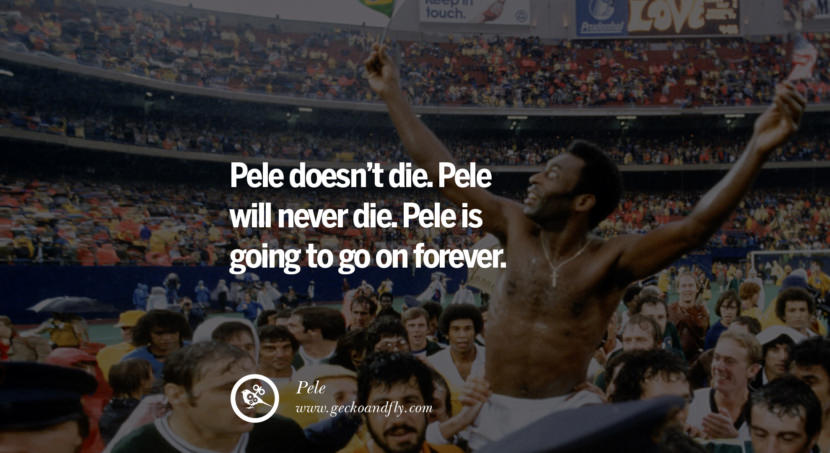 Pele doesn't die. Pele will never die. Pele is going to go on forever.

Sport is something that is very inspirational for young people.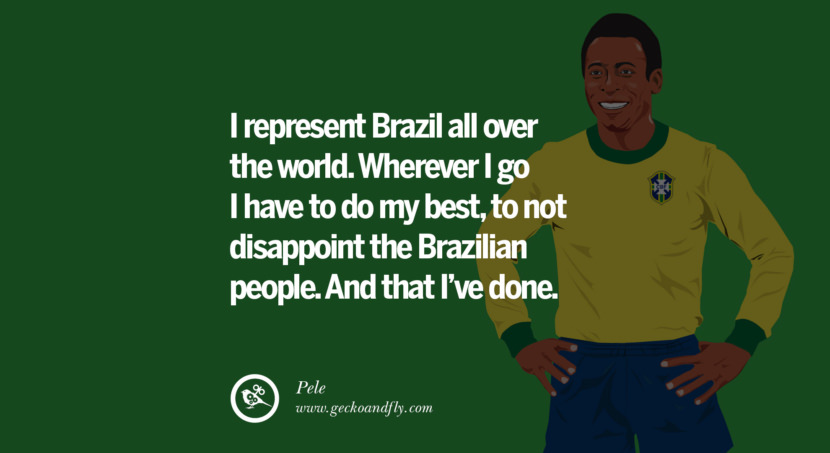 I represent Brazil all over the world. Wherever I go I have to do my best, to not disappoint the Brazilian people. And that I've done.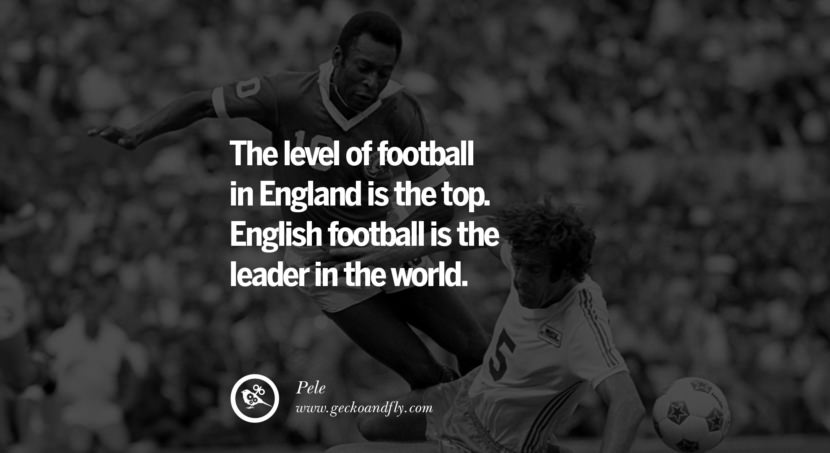 The level of football in England is at the top. English football is the leader in the world.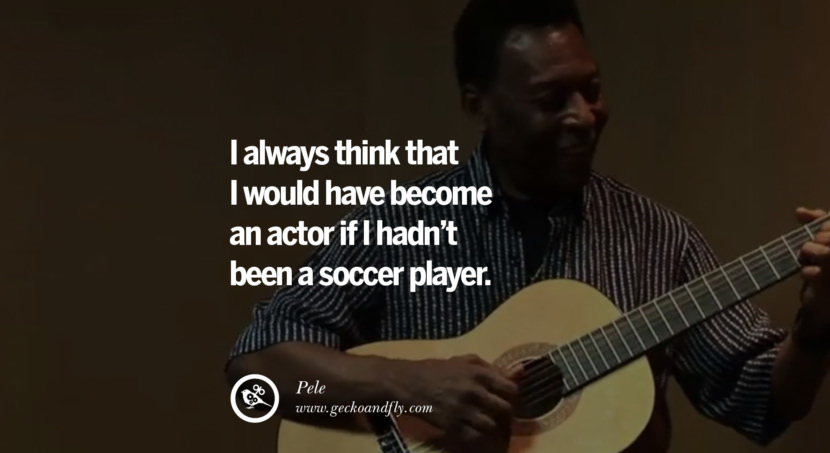 I always think that I would have become an actor if I hadn't been a soccer player.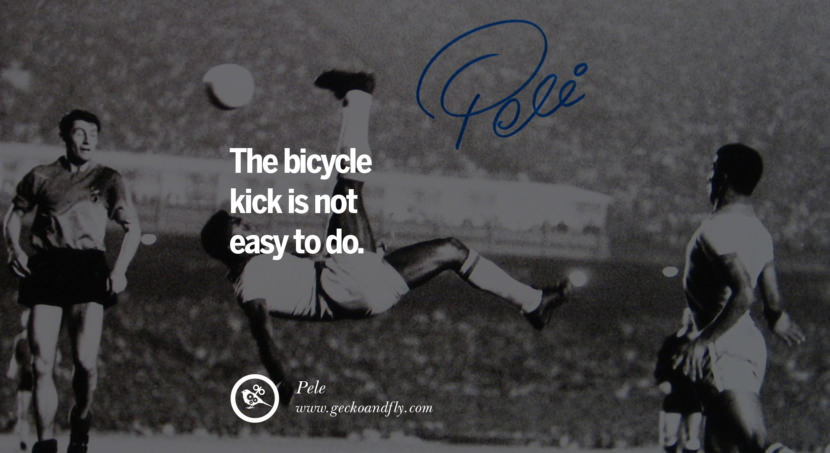 The bicycle kick is not easy to do.
The Best of Pele Videos