[ Updated ] Muhammad Ali passed way on June 3, 2016. Born Cassius Marcellus Clay, Jr., Muhammad Ali [ Wikipedia ] is an African American Muslim convert and is generally considered among the greatest heavyweights boxer in the boxing sport's history. Mike Tyson is probably not far from behind but due to his conviction, Tyson will probably never get the same respect as Ali.
See More ▼ 31 Inspirational Quotes By Olympic Athletes On The Spirit Of Sportsmanship
"Float like a butterfly, sting like a bee." is perhaps the most famous quote by Muhammad Ali. Just like Nelson Mandela, many people misunderstood Mandela as a fighter of Apartheid for the blacks, but Mandela is not only against White power, he is against Black power. Everyone is equal and all forms of racism are bad.
Apparently, Rahman Ali (Muhammad Ali's brother) really needs to check in on his brother more often, because for the second time in less than two years, the family of Muhammad Ali is denying reports by Rahman that the former champ is in dire health and on death bed. Till then, Muhammad Ali is still alive and not dead yet at the time of writing.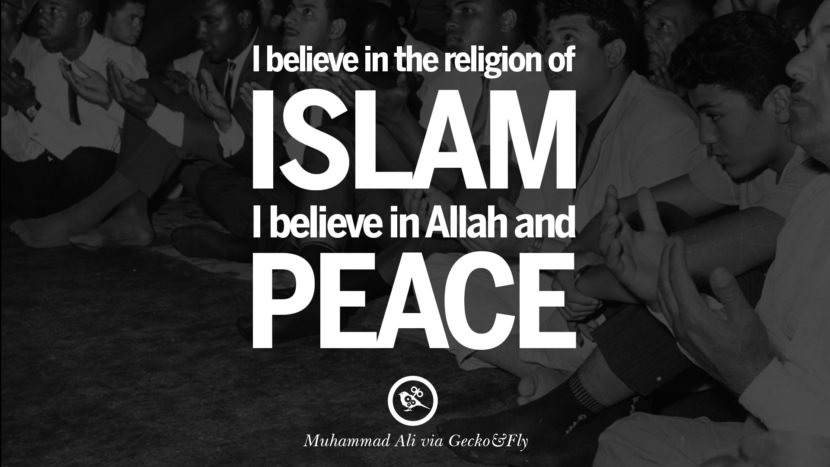 I believe in the religion of Islam. I believe in Allah and peace. – Muhammad Ali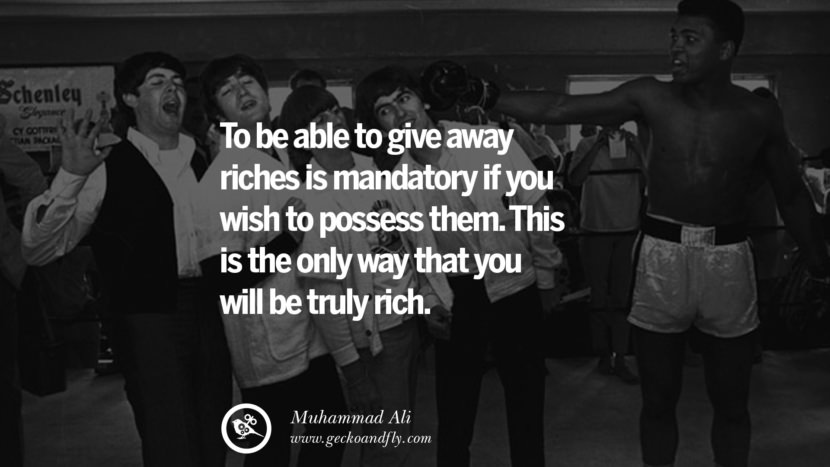 To be able to give away riches is mandatory if you wish to possess them. This is the only way that you will be truly rich. – Muhammad Ali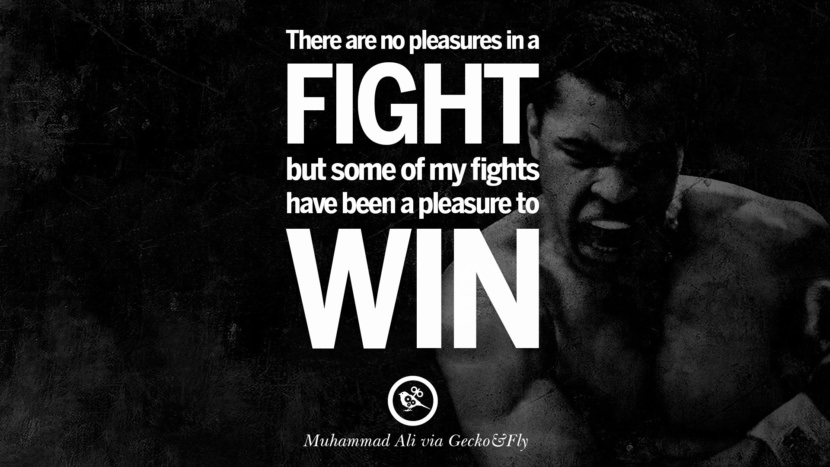 There are no pleasures in a fight but some of my fights have been a pleasure to win. – Muhammad Ali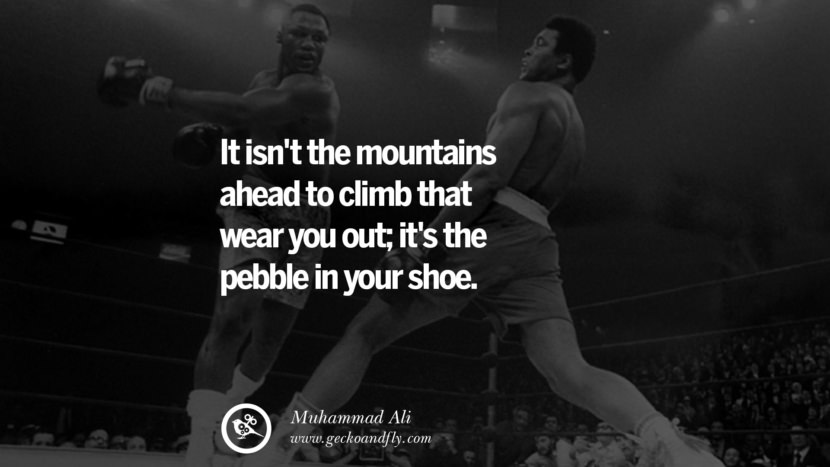 It isn't the mountains ahead to climb that wear you out; it's the pebble in your shoe. – Muhammad Ali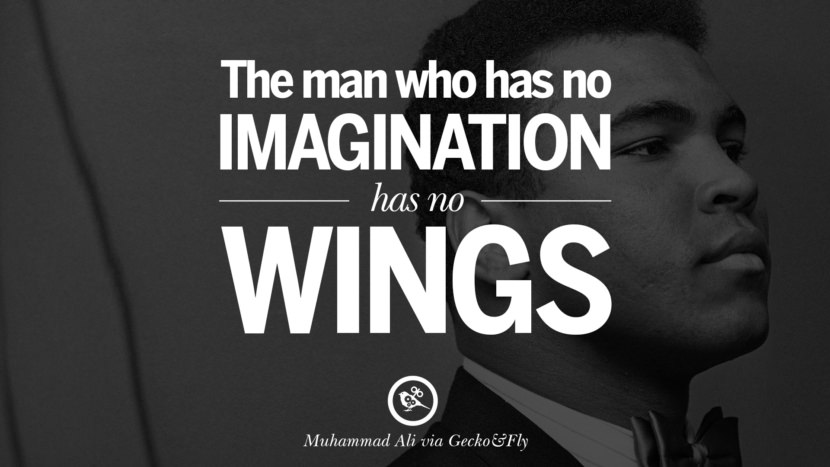 The man who has no imagination has no wings. – Muhammad Ali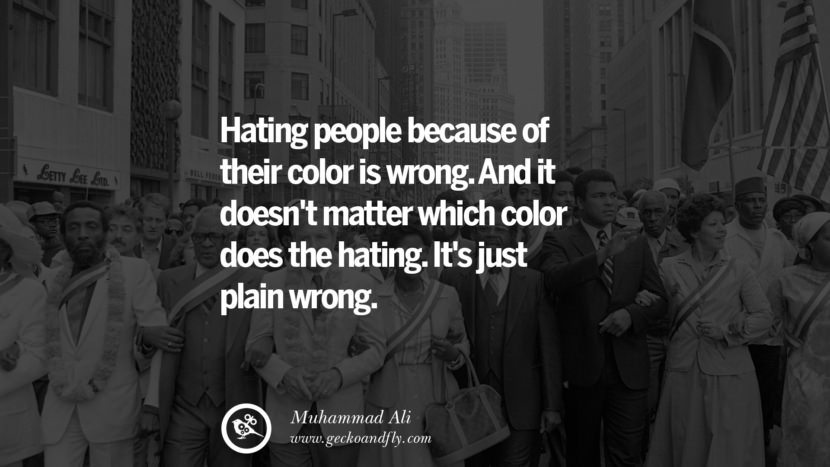 Hating people because of their color is wrong. And it doesn't matter which color does the hating. It's just plain wrong. – Muhammad Ali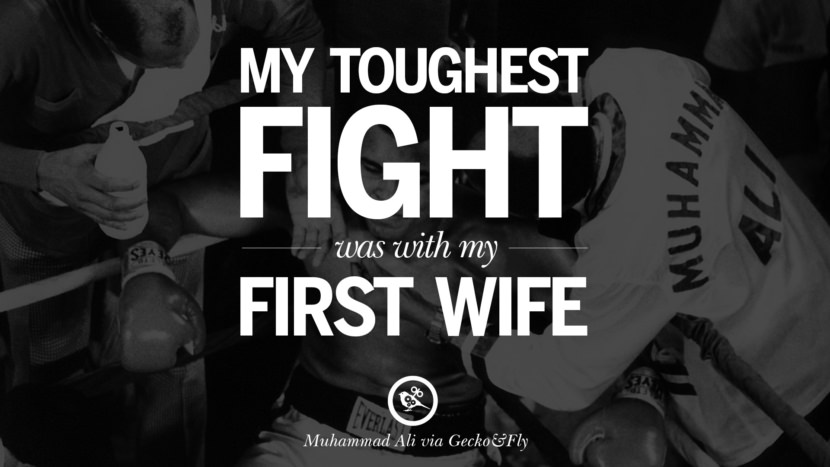 My toughest fight was with my first wife. – Muhammad Ali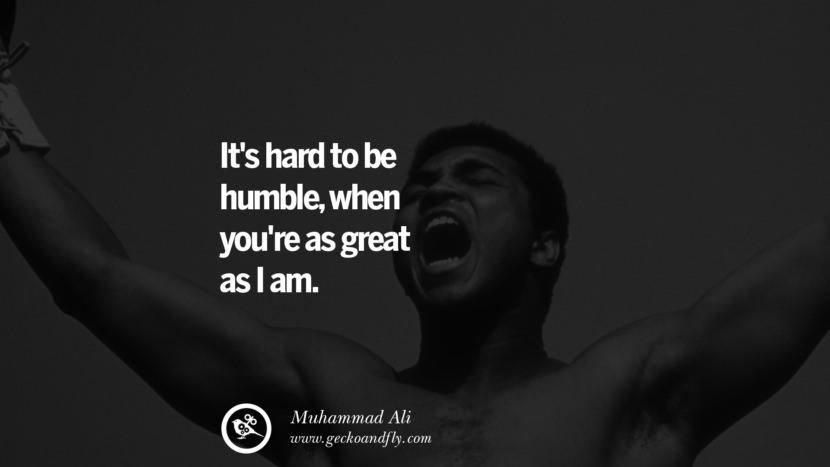 It's hard to be humble, when you're as great as I am. – Muhammad Ali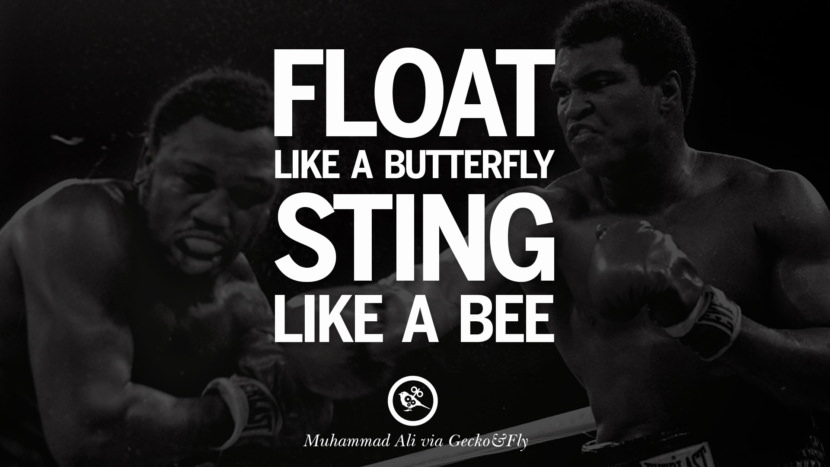 Float like a butterfly, sting like a bee. – Muhammad Ali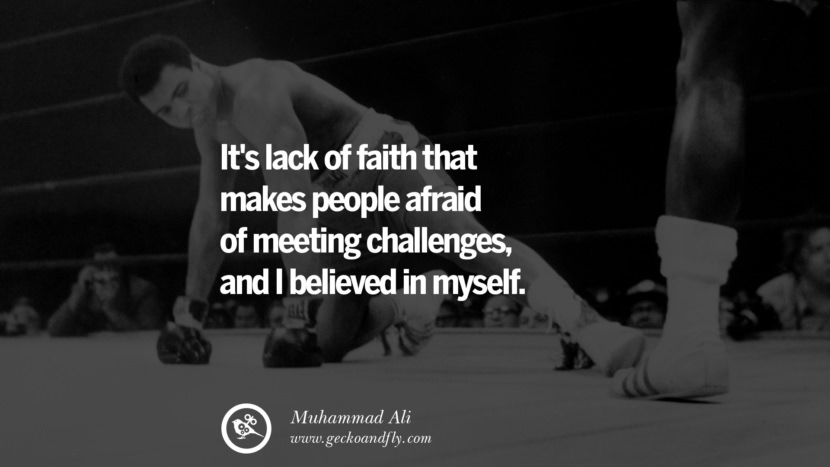 It's lack of faith that makes people afraid of meeting challenges, and I believed in myself. – Muhammad Ali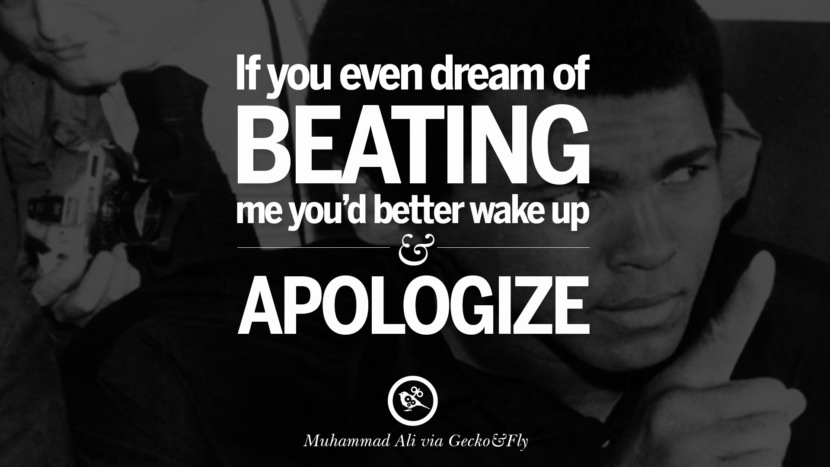 If you even dream of beating me you'd better wake up and apologize. – Muhammad Ali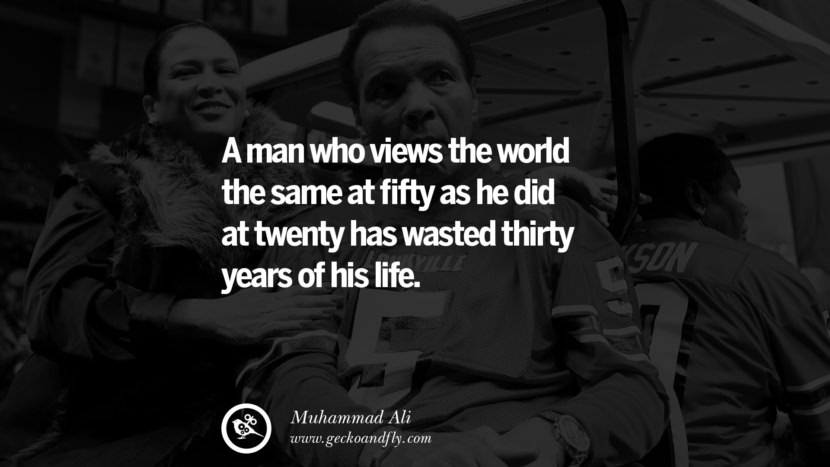 A man who views the world the same at fifty as he did at twenty has wasted thirty years of his life. – Muhammad Ali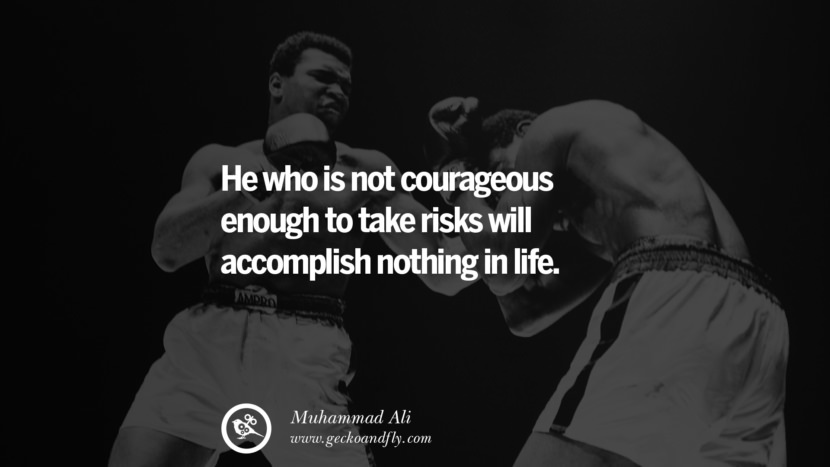 He who is not courageous enough to take risks will accomplish nothing in life. – Muhammad Ali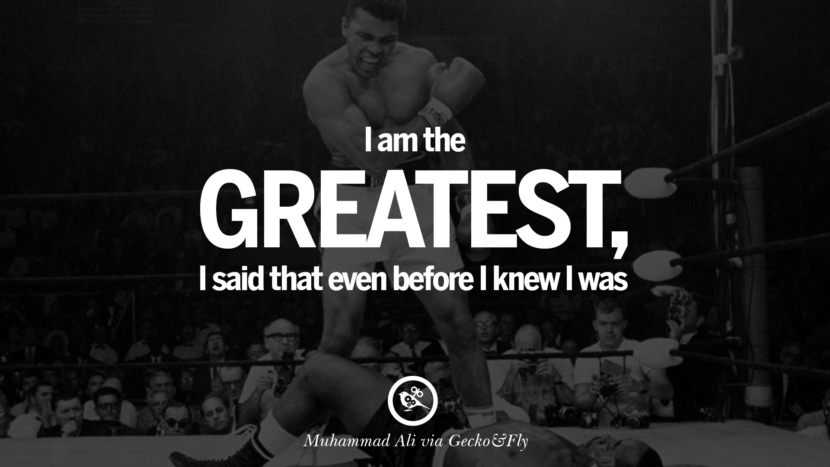 I am the greatest, I said that even before I knew I was. – Muhammad Ali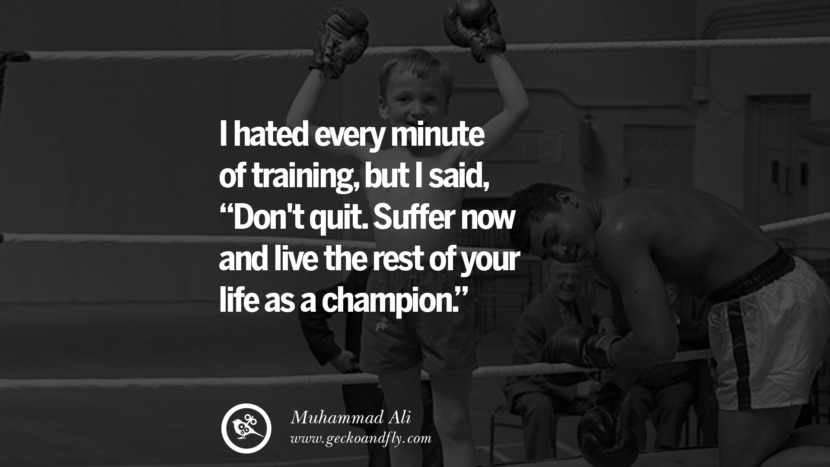 I hated every minute of training, but I said, 'Don't quit. Suffer now and live the rest of your life as a champion.' – Muhammad Ali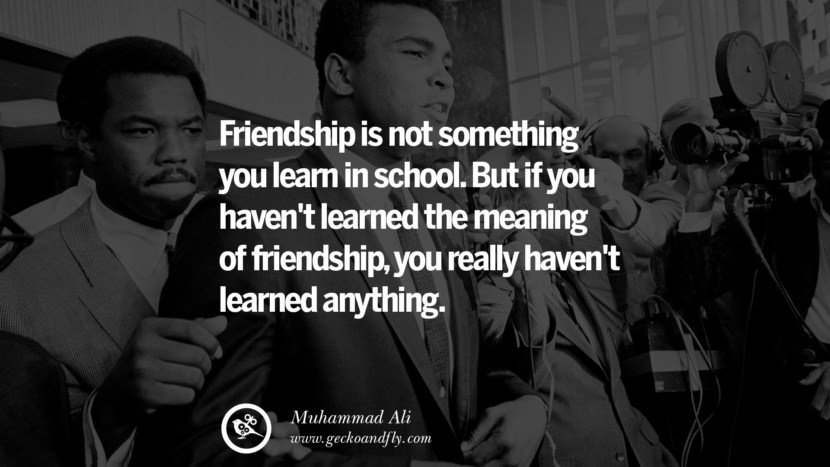 Friendship is not something you learn in school. But if you haven't learned the meaning of friendship, you really haven't learned anything. – Muhammad Ali
Muhammad Ali – Amazing Speed
Ali's most provocative moments outside the ring
Boxing legend Muhammad Ali was not only know for his skill in the ring, but also for his way with words outside it.