The coming Tokyo Olympic Games 2020 in Japan will exhibit the strength of humanity, the thirst for excellence and the spirit of teamwork. As witnessed in the English Football League, an unknown club managed to win the Premier League Championship title through hard work and team work, beating teams with good players such as Chelsea, Arsenal and Man United. Nobody saw this coming, not even the sports betting or gambling websites gave Leicester City F.C. a 4000 to 1 odds of winning.
🤣😍😂 31 Inspirational Quotes By Olympic Athletes On The Spirit Of Sportsmanship
So, what is teamwork? The definition of teamwork is the absence of selfishness and not about famous athletes or star players only. Sports is all about Teamwork and Sportsmanship, no individual with the best skill can ever beat a team that is united with dedication and determination to win for the team, and not for individual glory.
Without further ado, here are 50 inspirational and motivational quotes about teamwork and good sportsmanship. The top most popular sports in the world is Soccer (Fifa Football), followed by Cricket, NBA Basketball, Hockey, Tennis, Volleyball, Table Tennis, Baseball, Rugby, American Football and the tenth is Golf.
Just remember T.E.A.M. – Together Everyone Achieves More! Love these posters? Do share them on Facebook, Pinterest and Twitter with your friends. Thanks. Good luck to all of the 東京 2020 Summer Olympics and Paralympics teams, may the best athletic wins.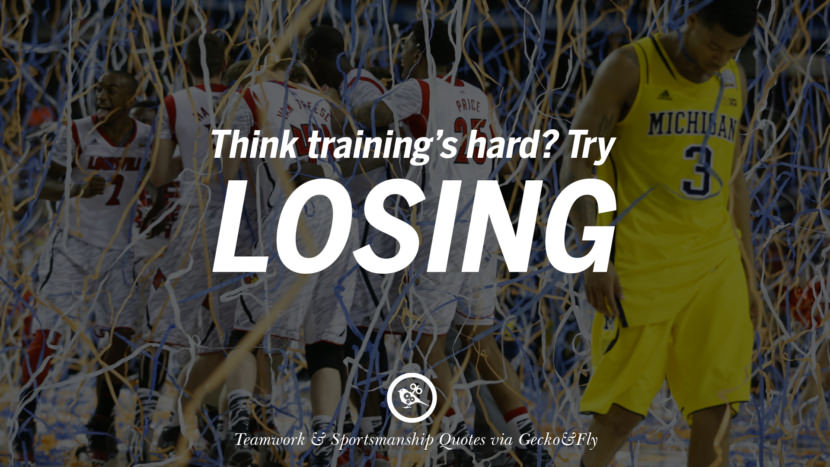 Think training's hard? Try losing.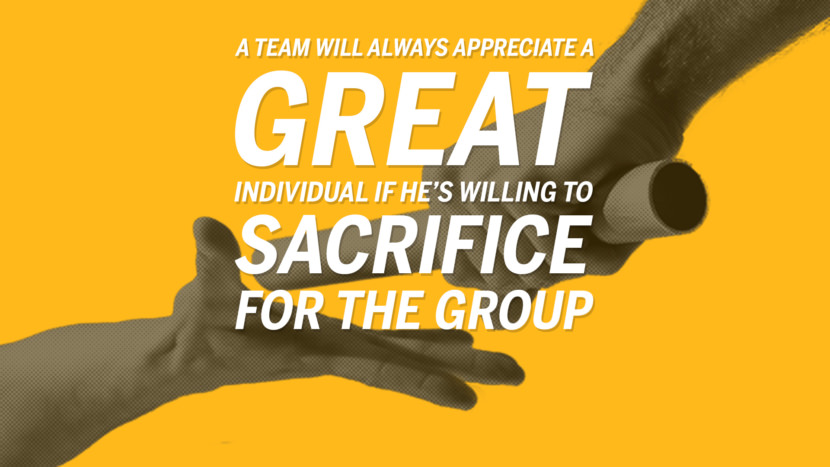 A team will always appreciate a great individual if he's willing to sacrifice for the group.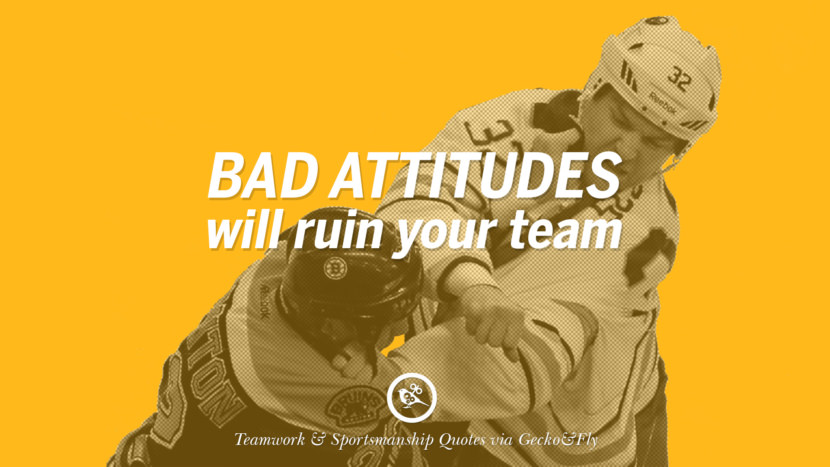 Bad attitudes will ruin your team.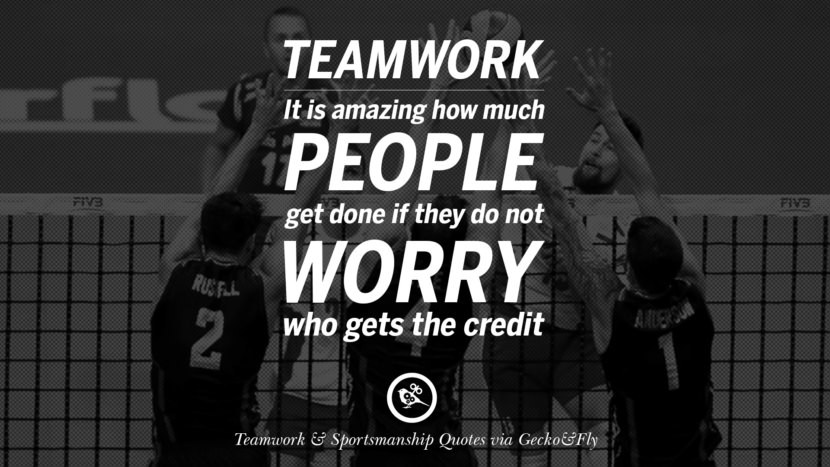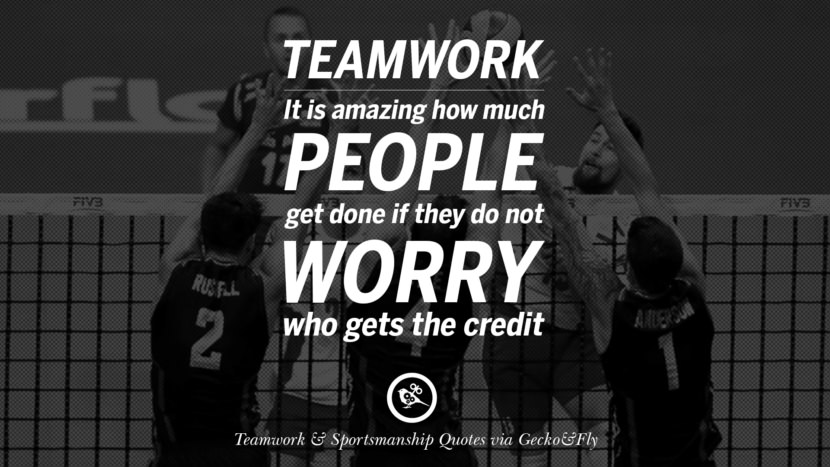 Teamwork – It is amazing how much people get done if they do not worry who gets the credit.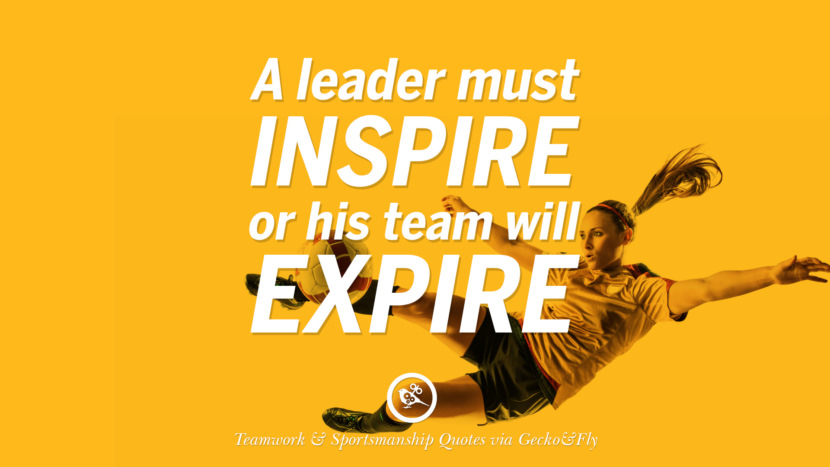 A leader must inspire or his team will expire.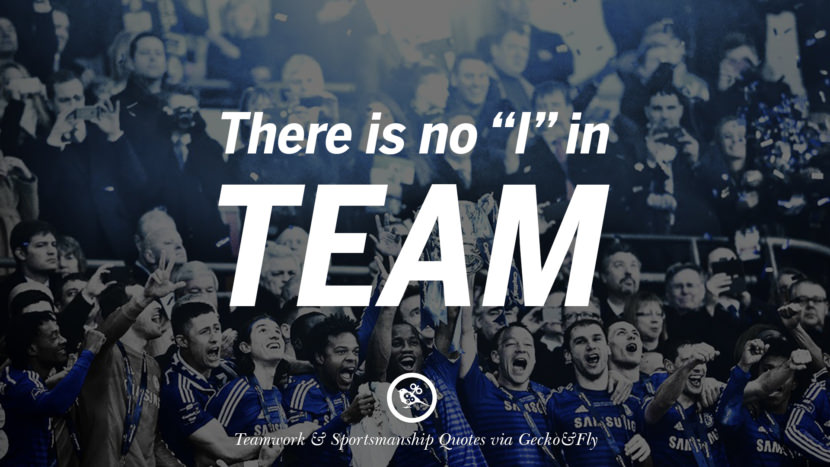 There is no "I" in TEAM.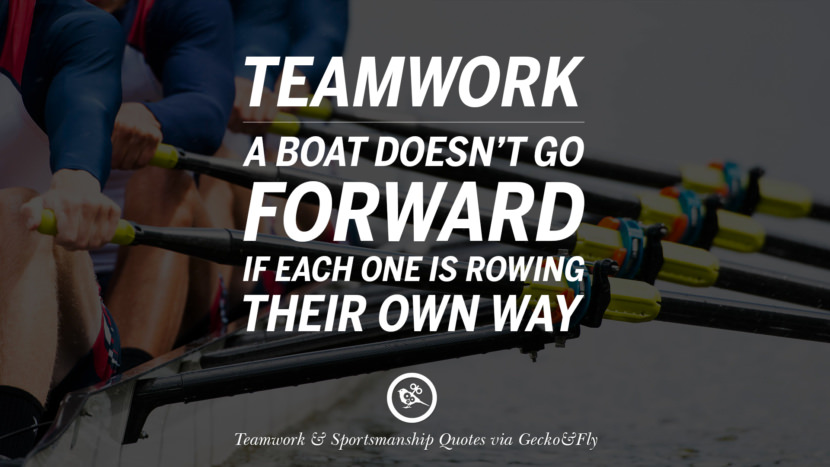 Teamwork – A boat doesn't go forward if each one is rowing their own way.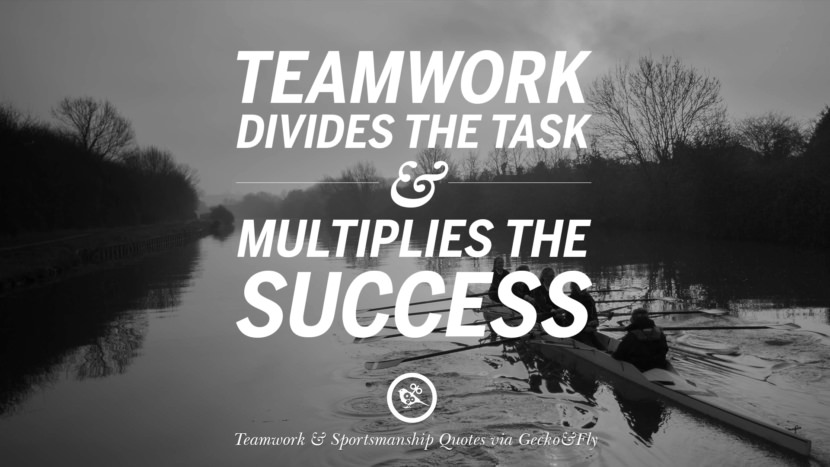 Teamwork divides the task and multiplies the success.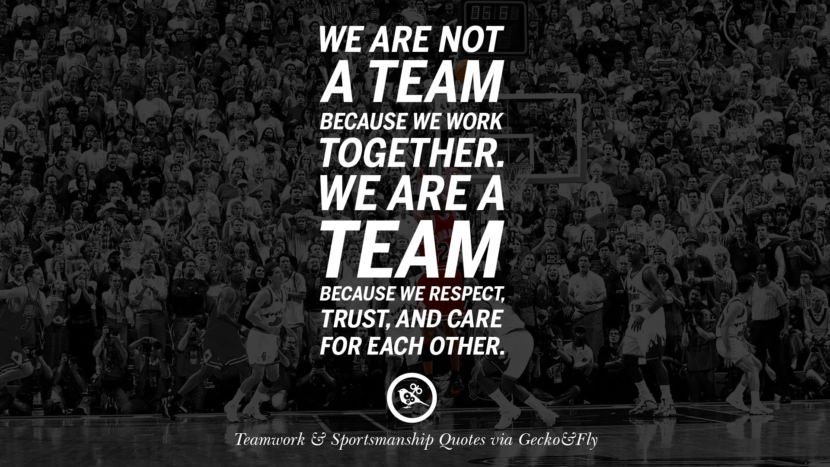 We are not a team because we work together. We are a team because we respect, trust, and care for each other.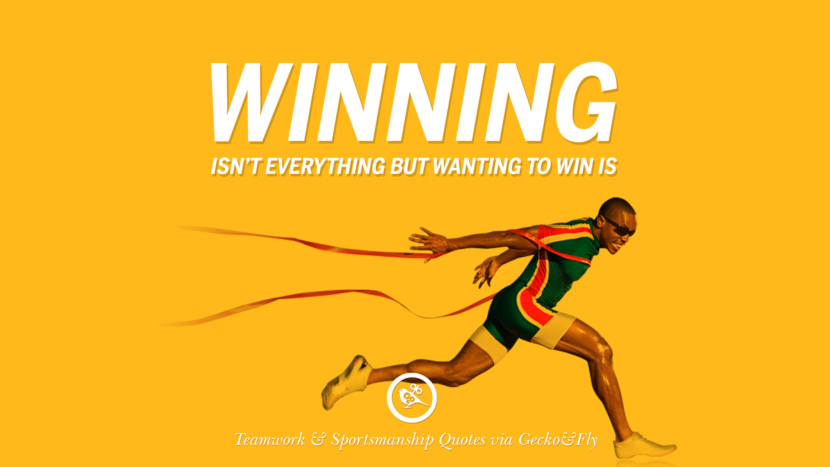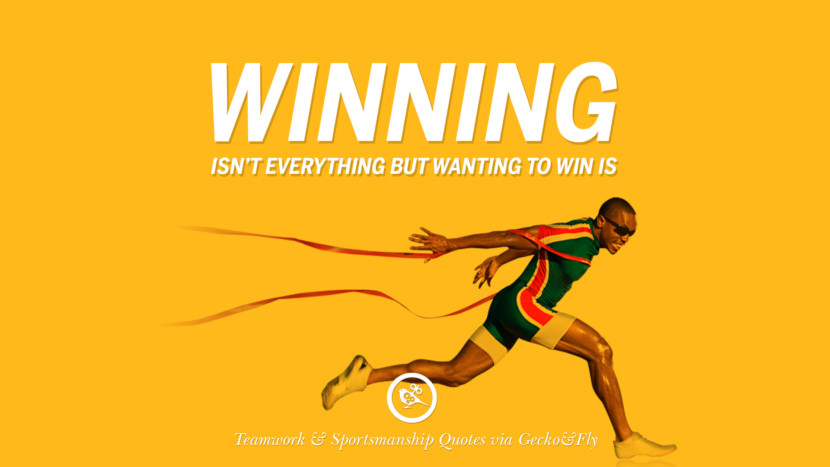 Winning isn't everything but wanting to win is.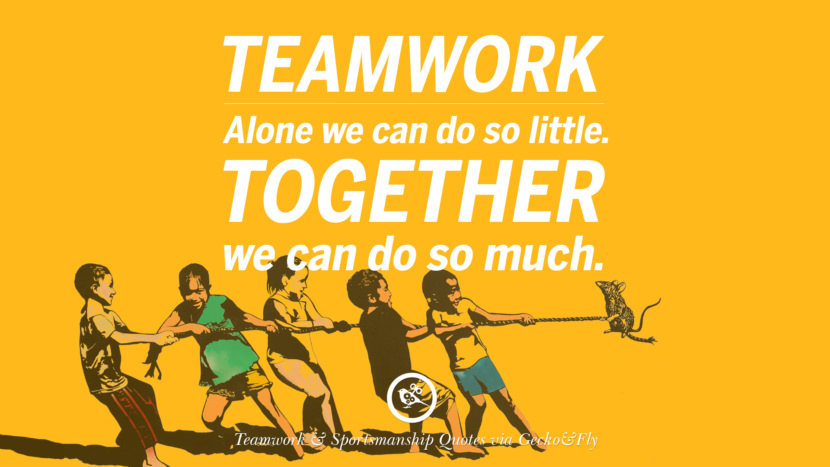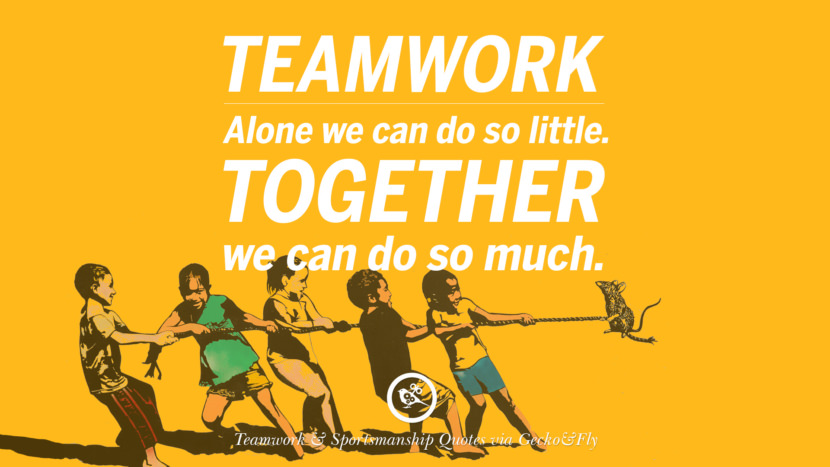 Teamwork – Alone we can do so little. Together we can do so much.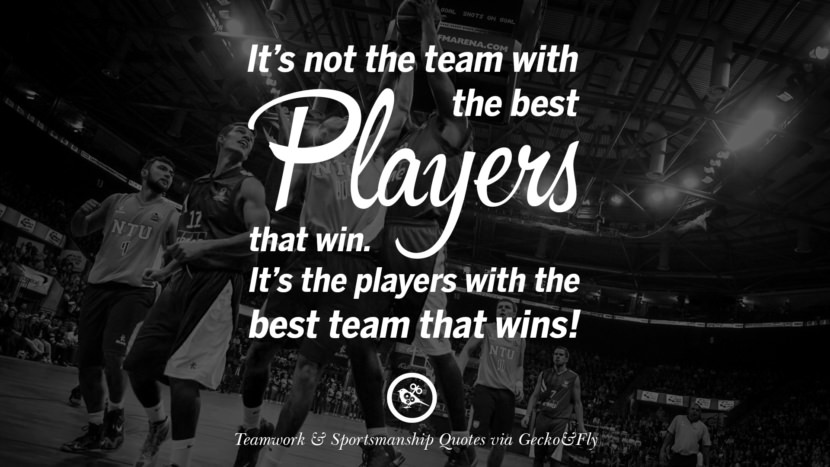 It's not the team with the best players that win. It's the players with the best team that wins.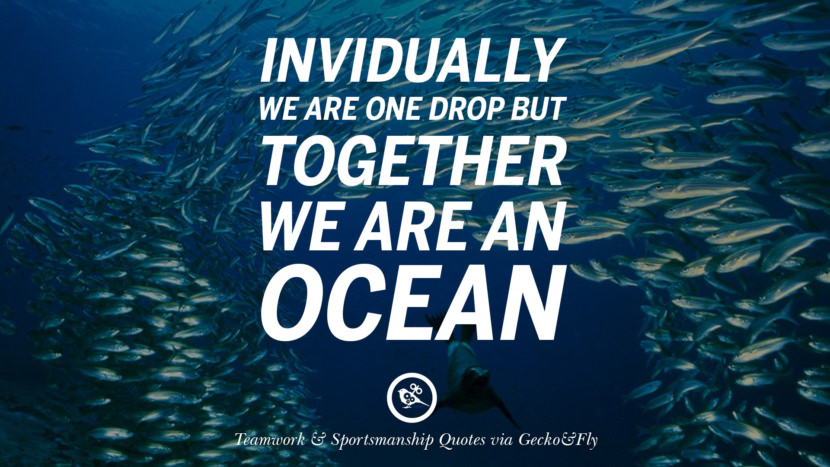 Individually we are one drop but together we are an ocean.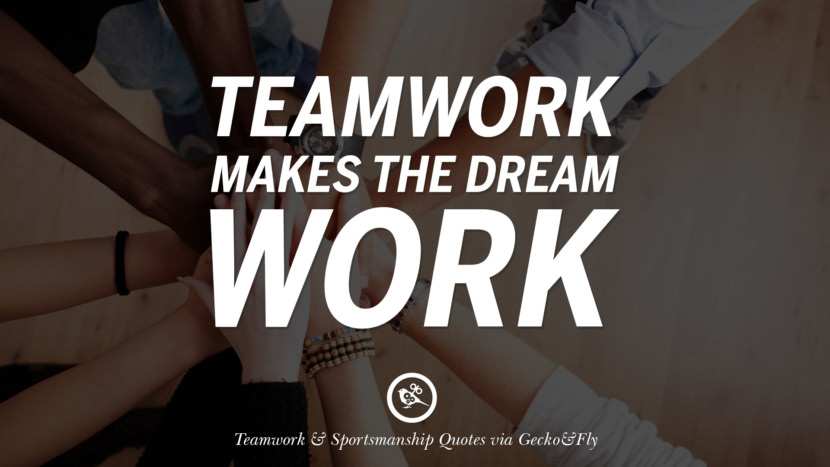 Teamwork makes the dream work.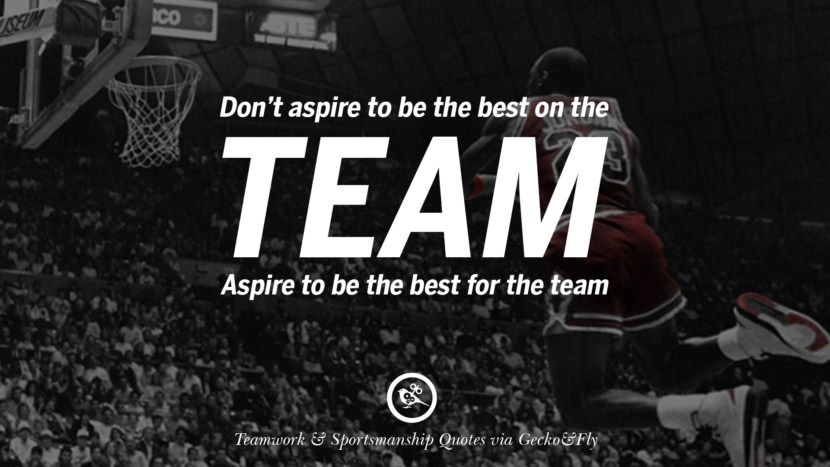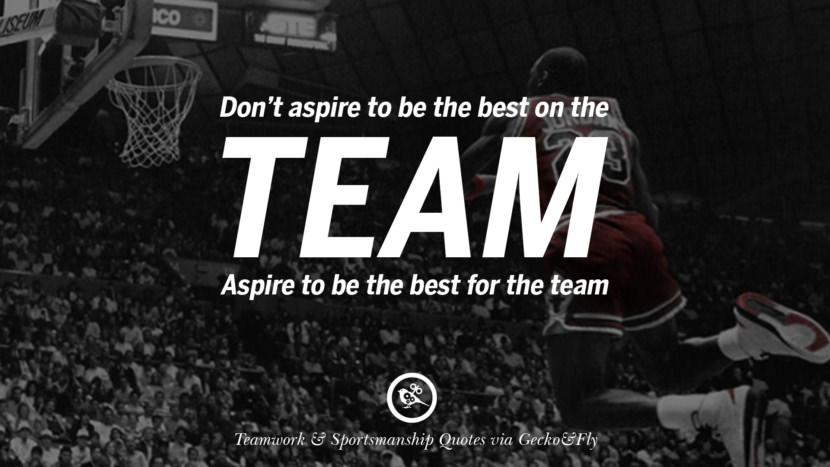 Don't aspire to be the best on the team. Aspire to be the best for the team.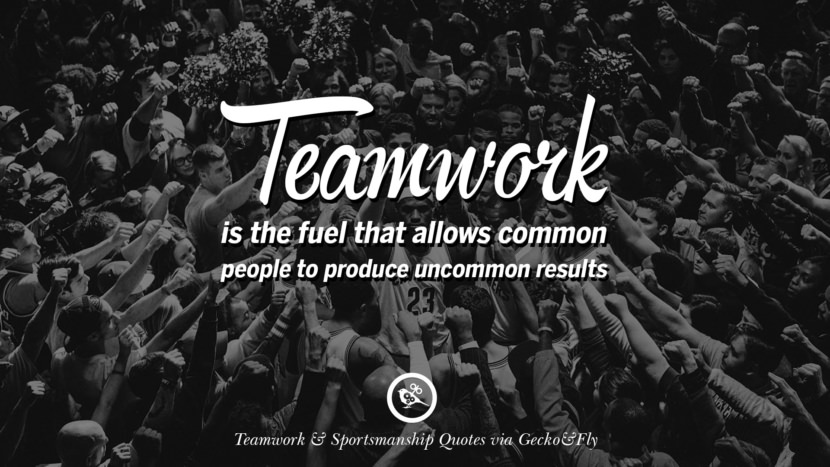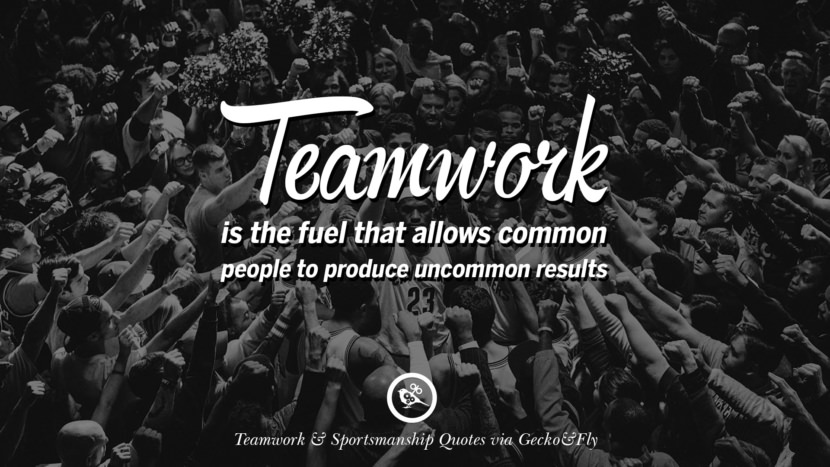 Teamwork is the fuel that allows common people to produce uncommon results.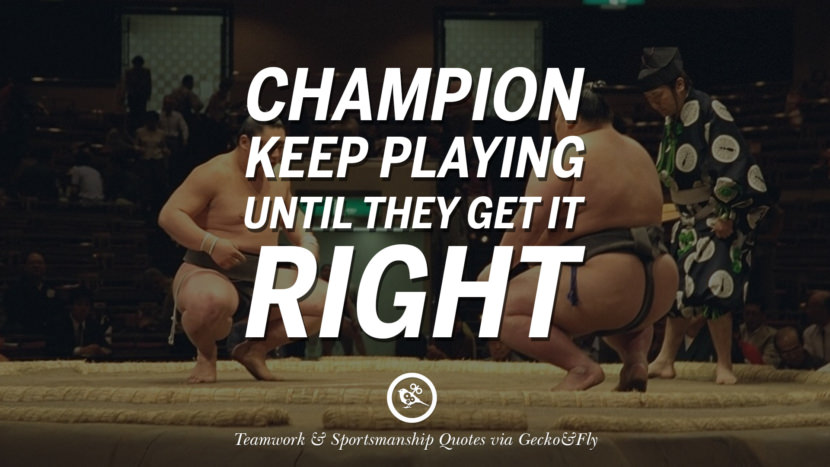 Champion keep playing until they get it right.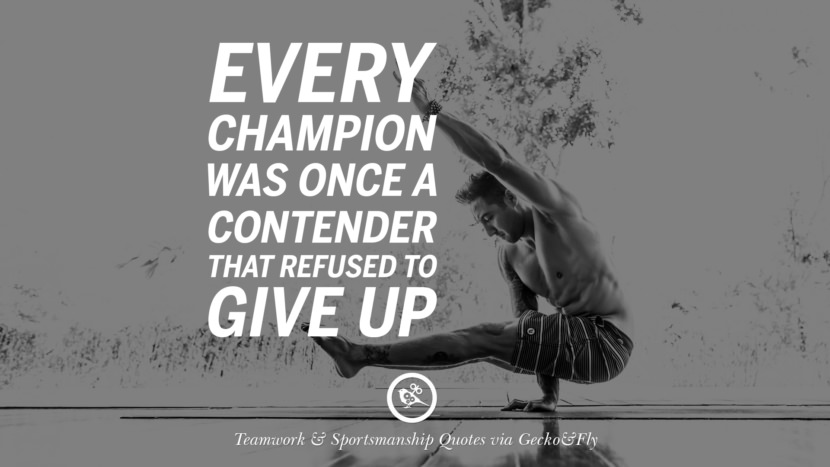 Every champion was once a contender that refused to give up.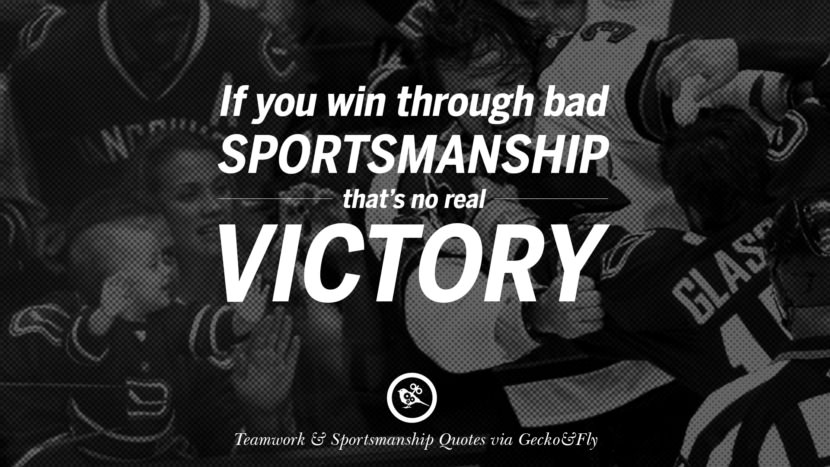 If you win through bad sportsmanship that's no real victory.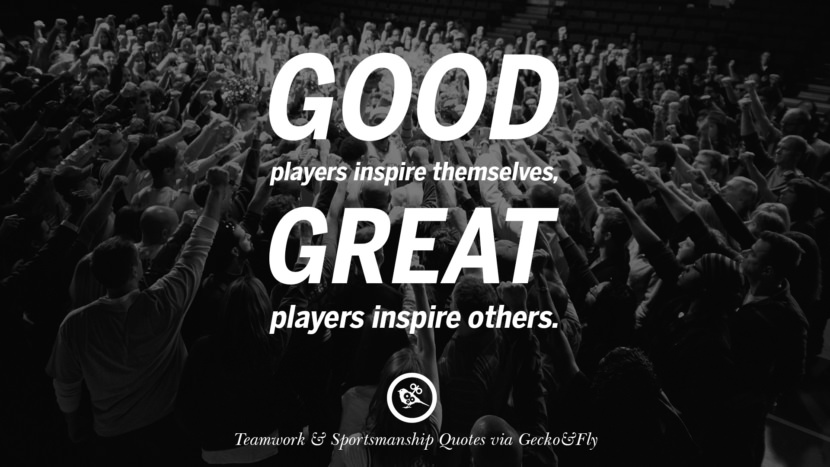 Good players inspire themselves, great players inspire others.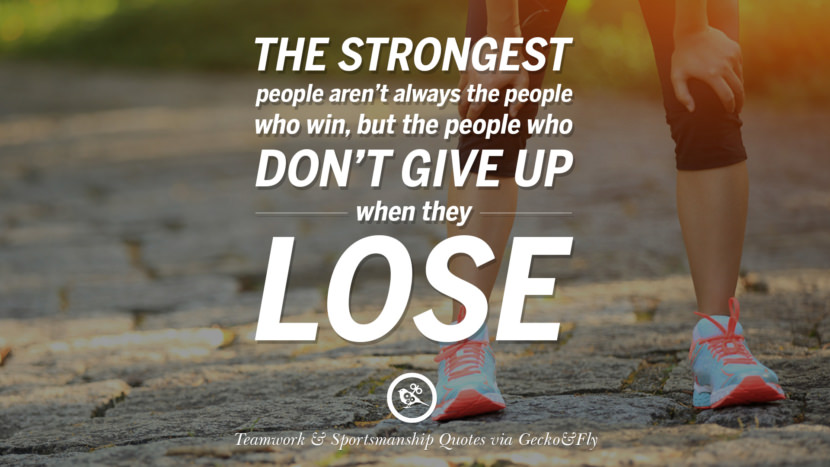 The strongest people aren't always the people who win, but the people who don't give up when they lose.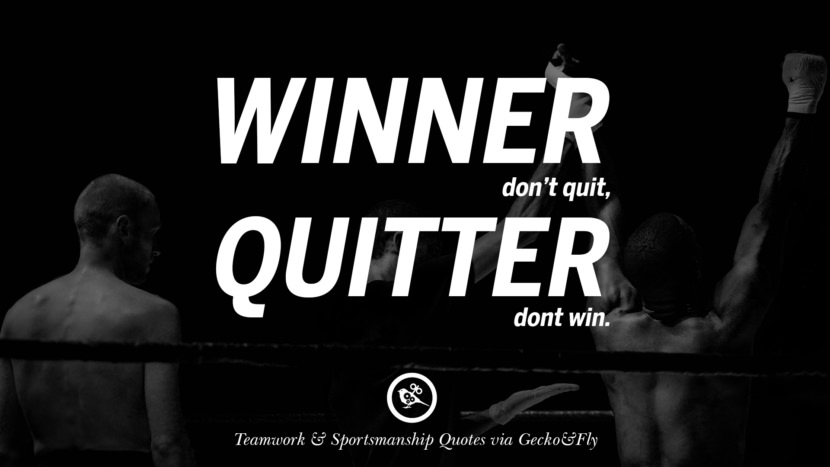 Winner don't quit, quitter don't win.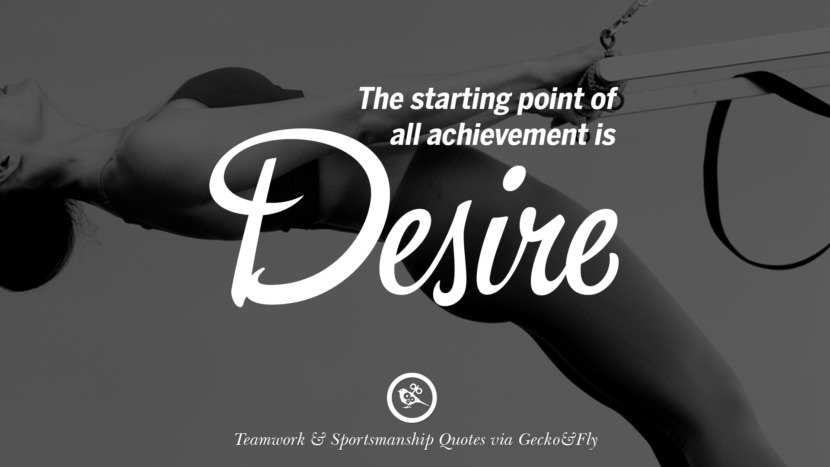 The starting point of all achievement is desire.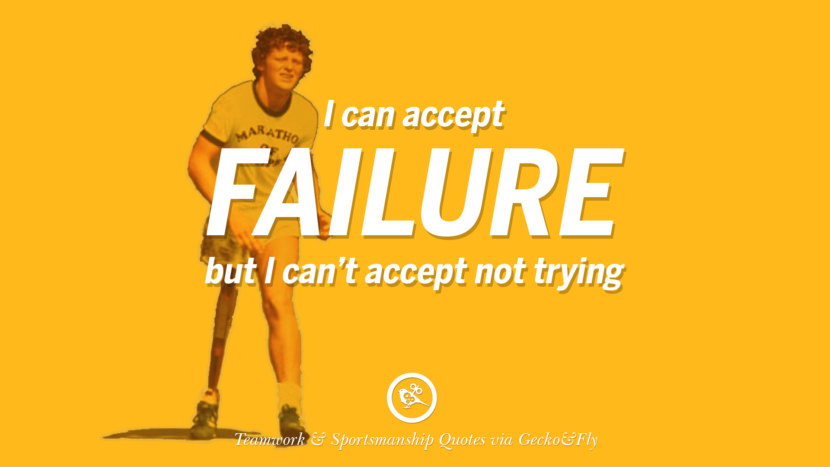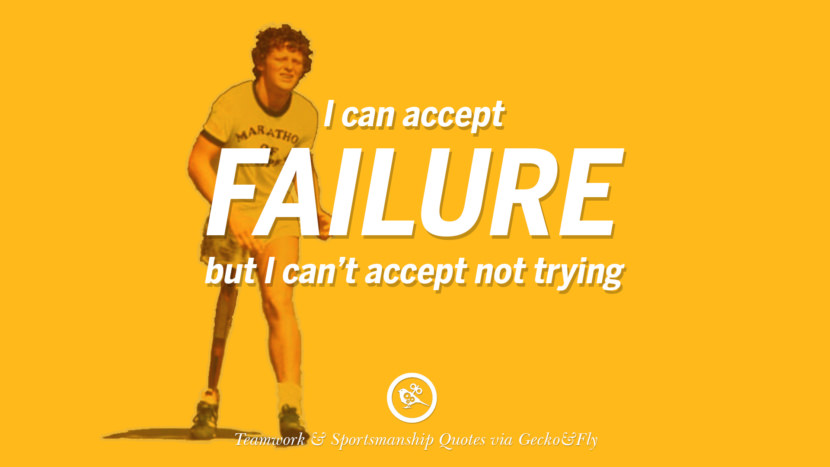 I can accept failure but I can't accept not trying.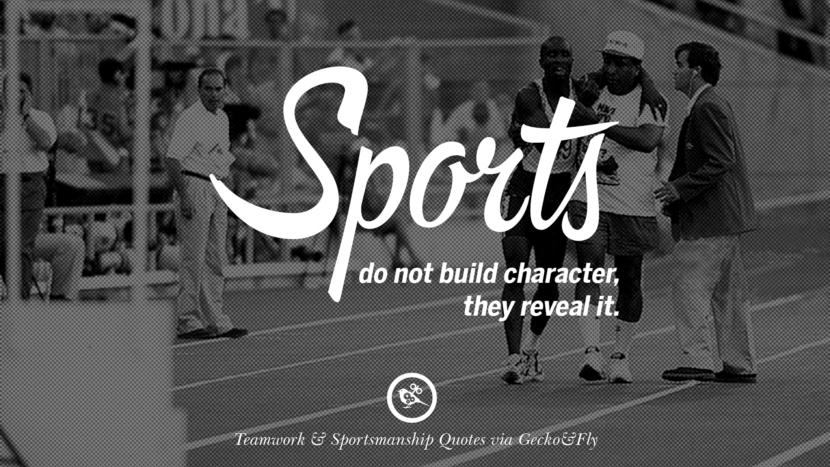 Sports do not build character, they reveal it.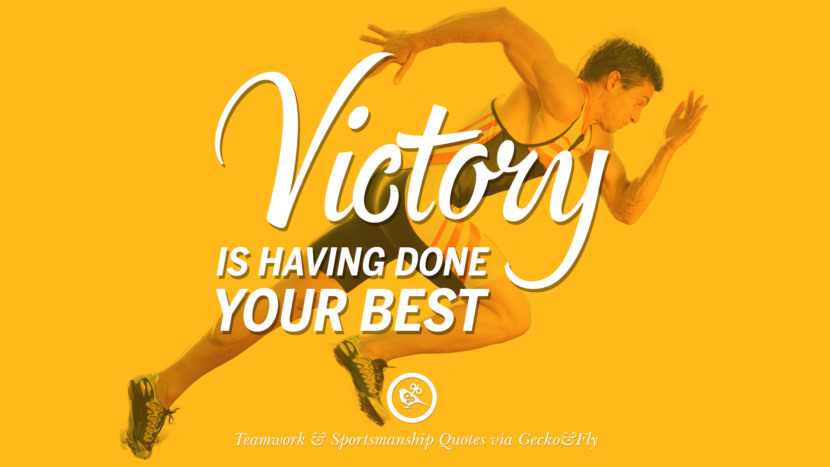 Victory is having done your best.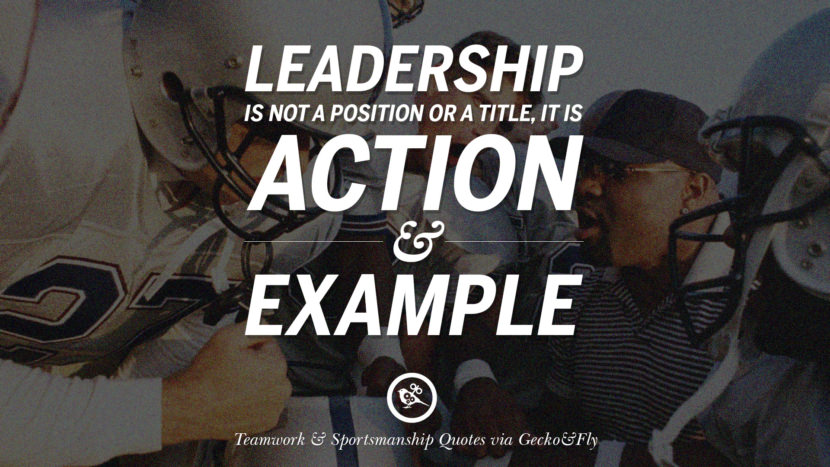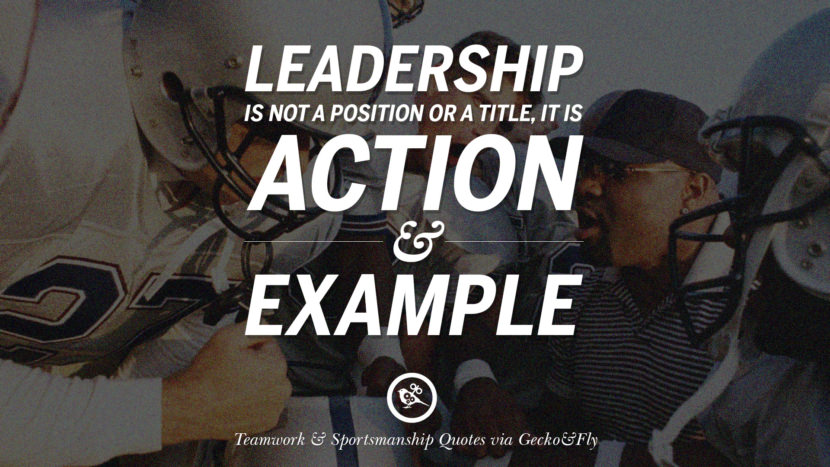 Leadership is not a position or a title, it is action and example.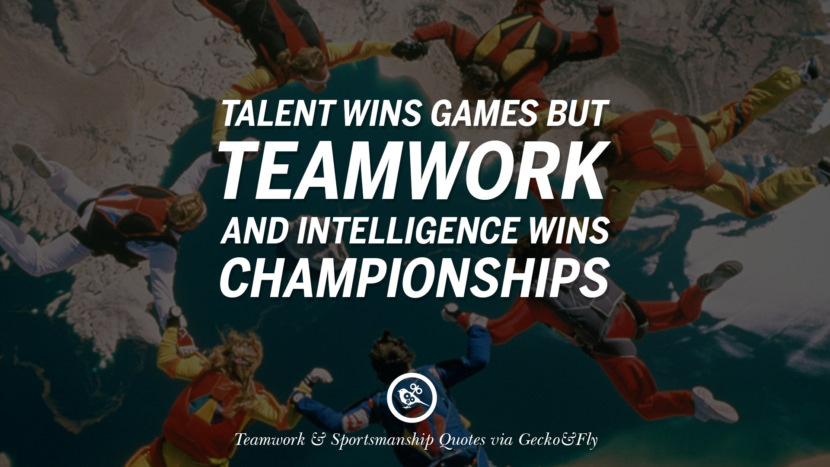 Talent wins games but teamwork and intelligence wins championships.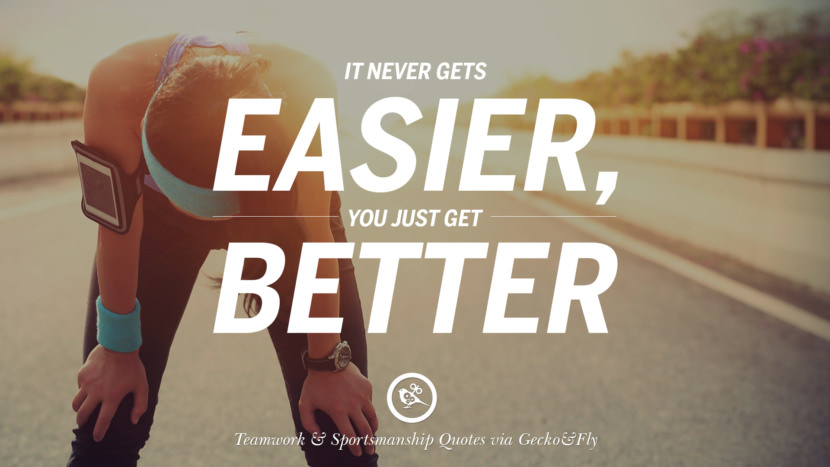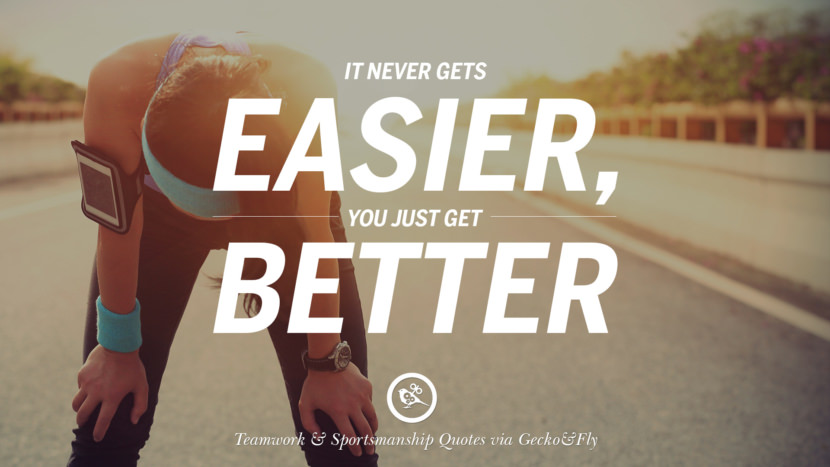 It never gets easier, you get get better.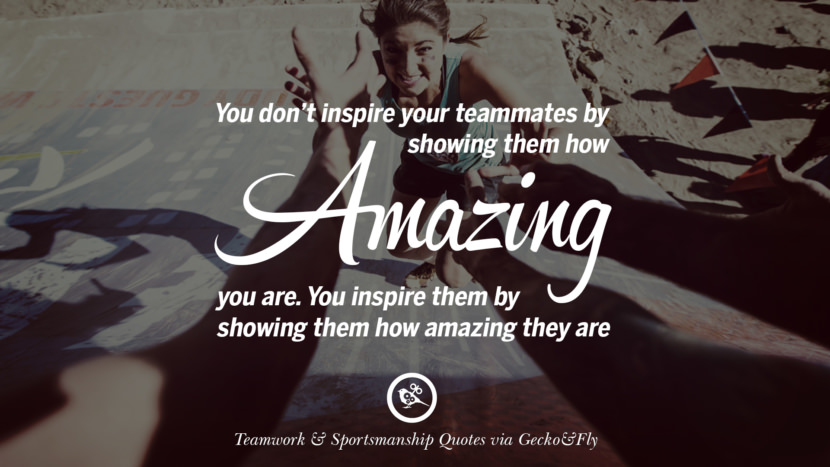 You don't inspire your teammates by showing them how amazing you are. You inspire them by showing them how amazing they are.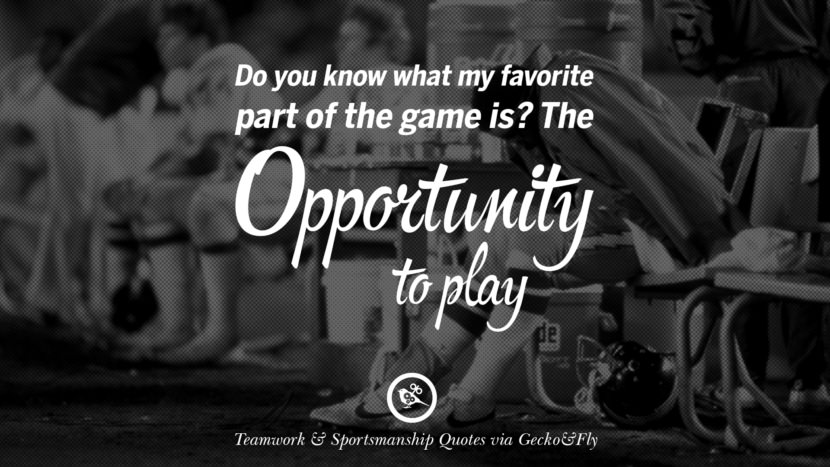 Do you know what my favorite part of the game is? The opportunity to play.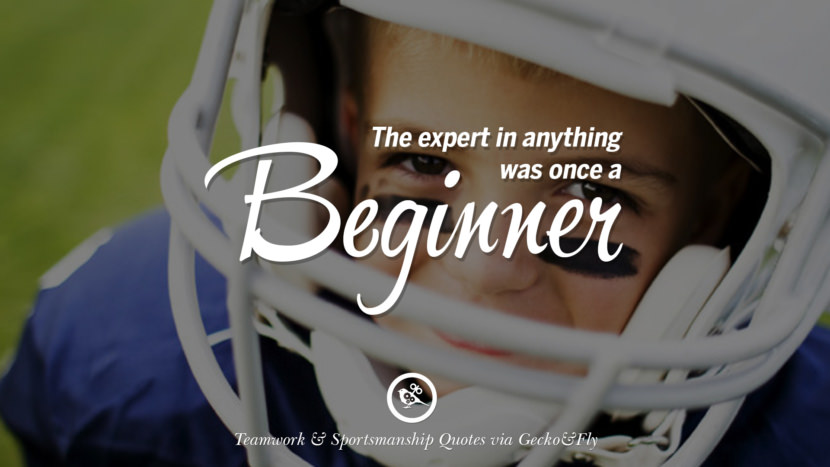 The expert in anything was once a beginner.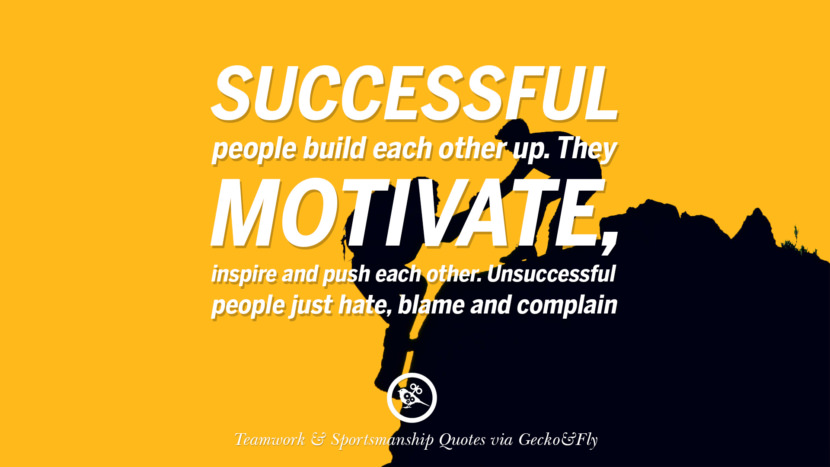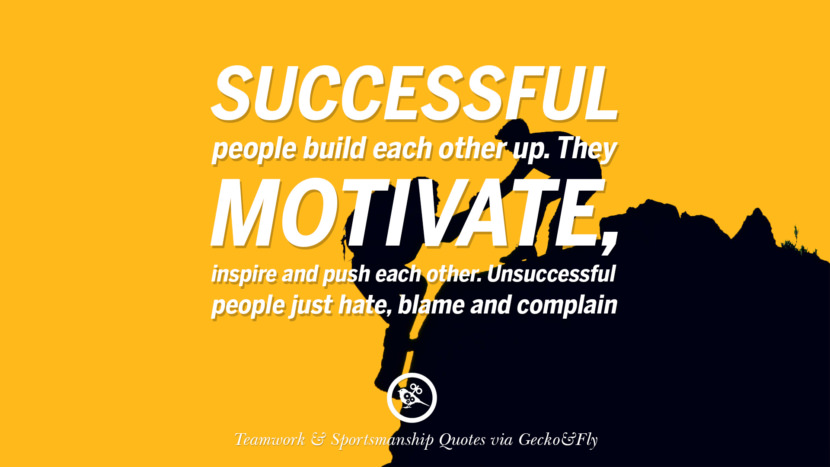 Successful people build each other up. They motivate, inspire and push each other. Unsuccessful people just hate, blame and complain.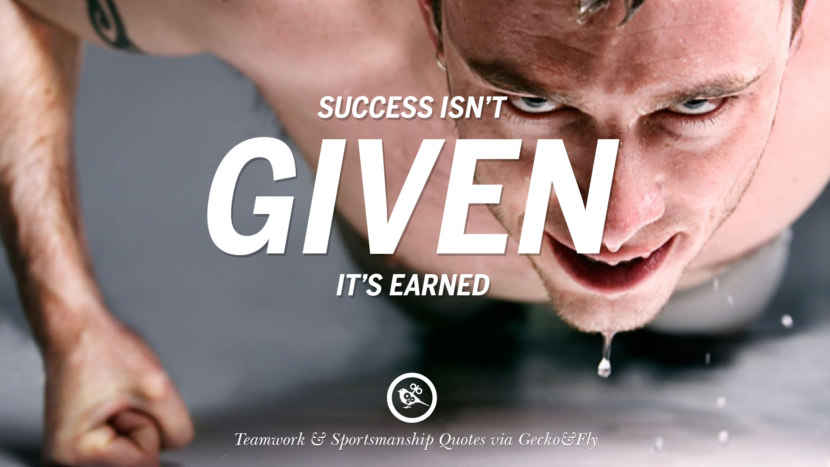 Success isn't given. It's earned.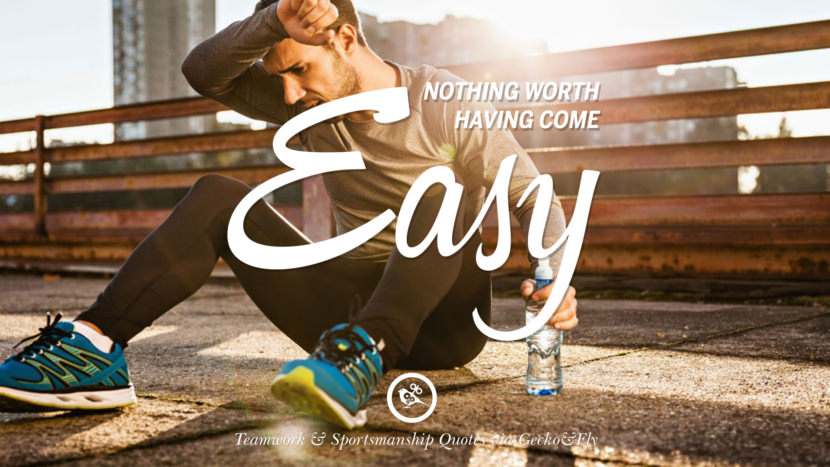 Nothing worth having come easy.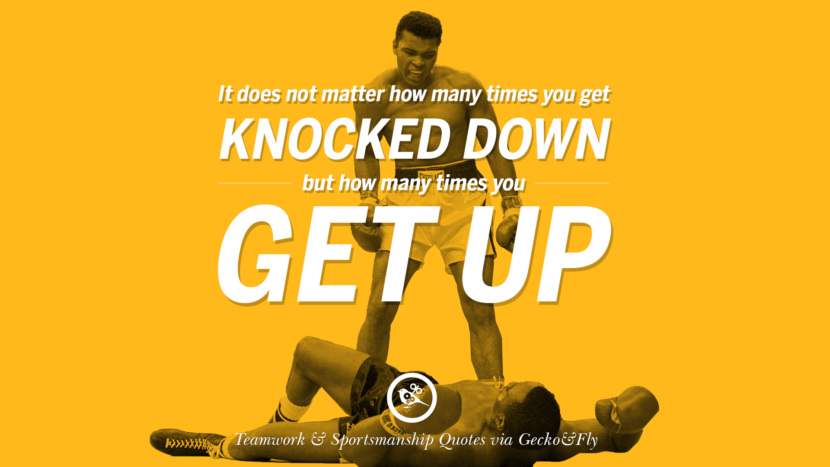 It does not matter how many times you get knocked down but how many times you get up.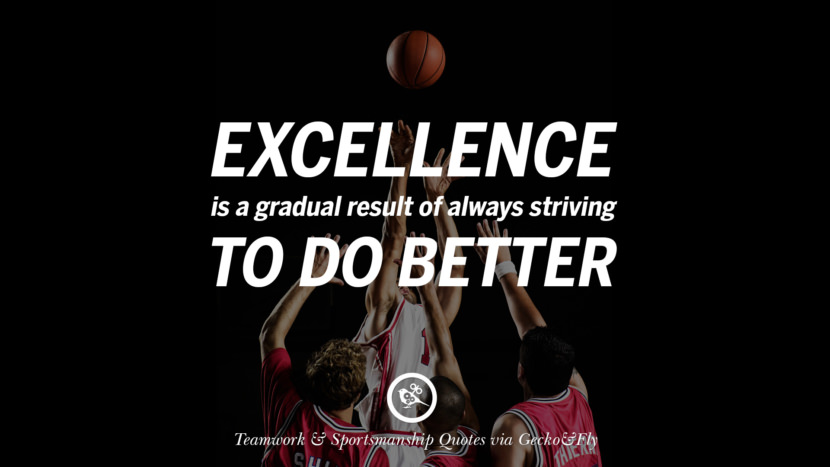 Excellence is a gradual result of always striving to do better.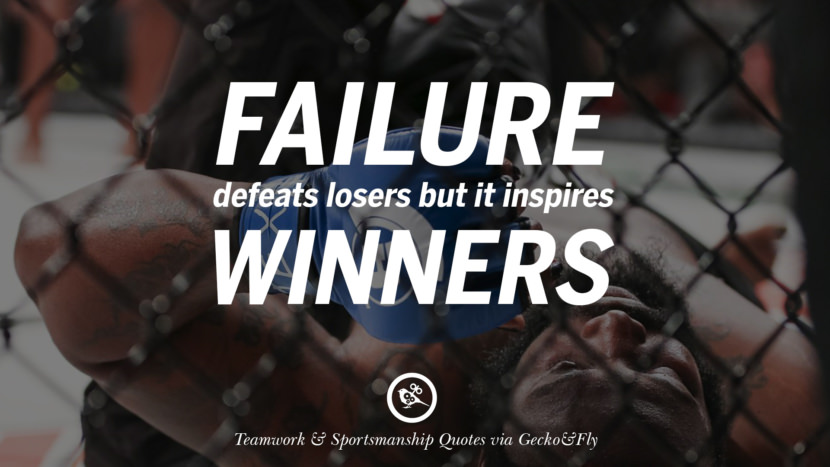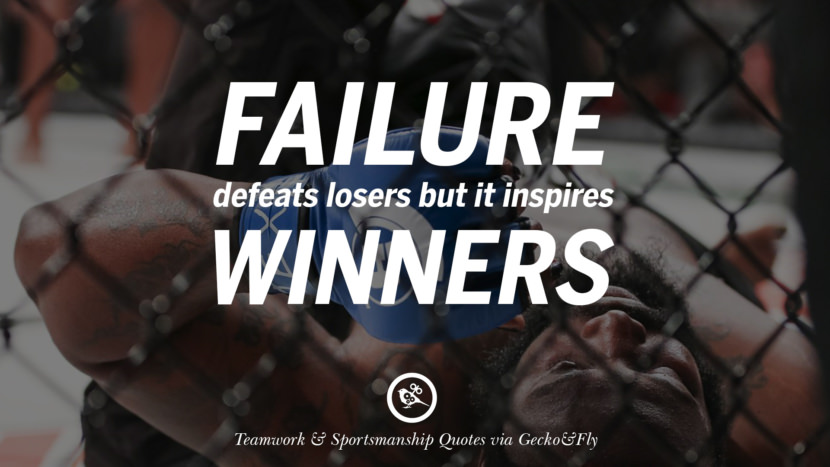 Failure defeats losers but it inspires winners.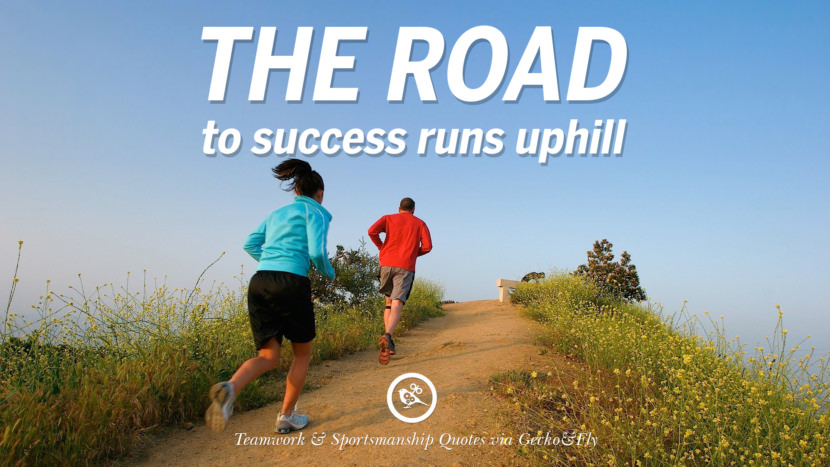 The road to success runs uphill.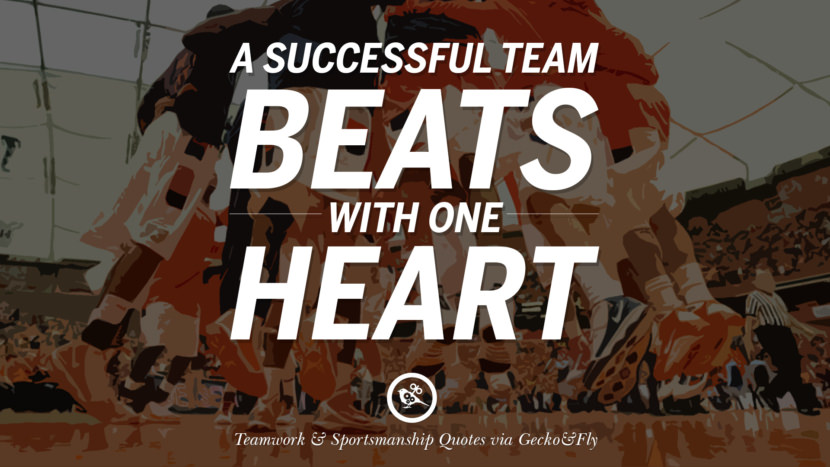 A successful team beats with one heart.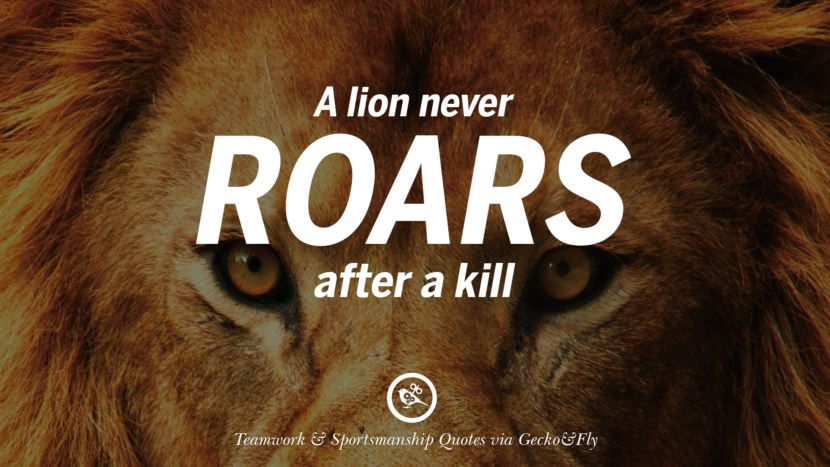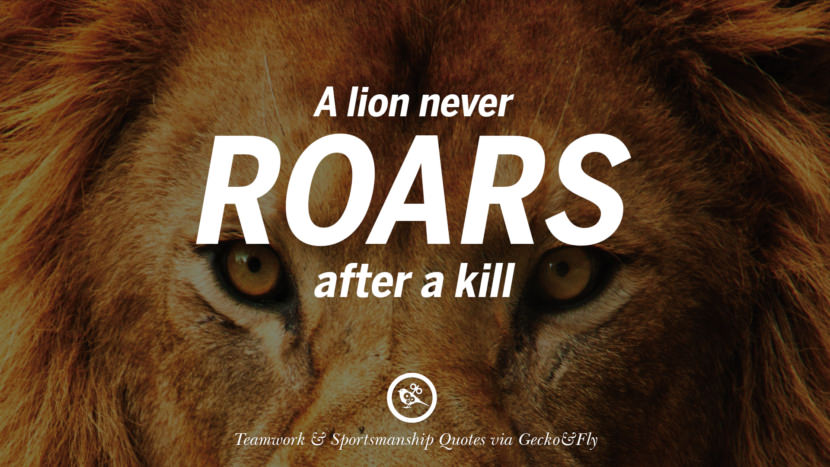 A lion never roars after a kill.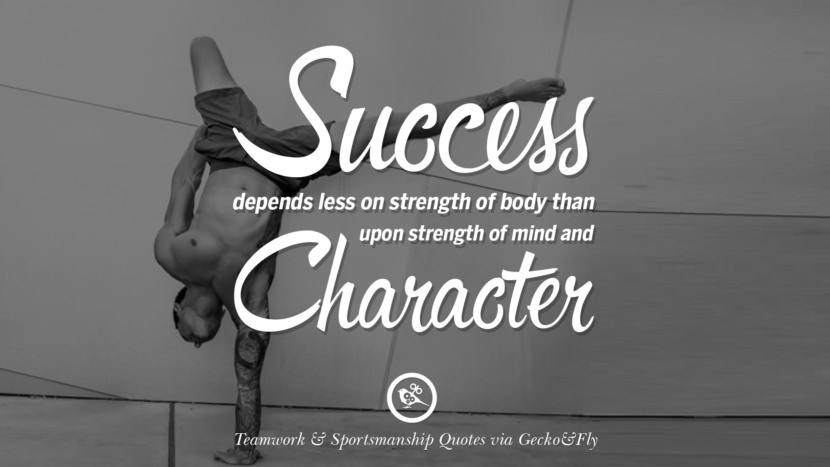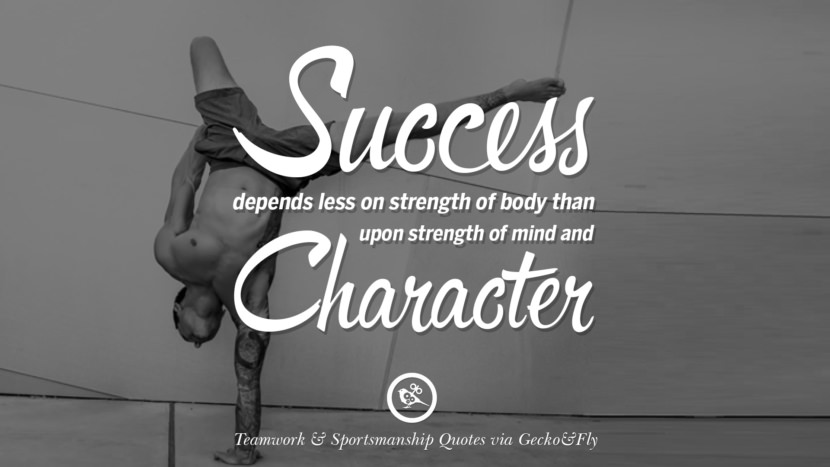 Success depends less on strength of body than upon strength of mind and character.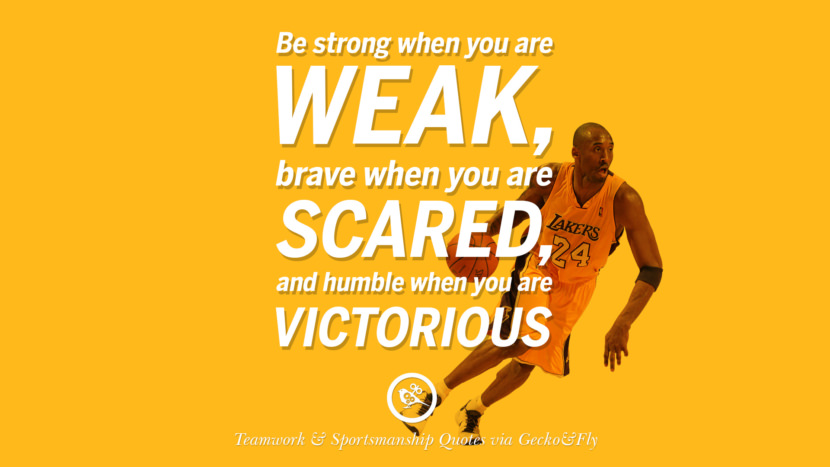 Be strong when you are weak, brave when you are scared, and humble when you are victorious.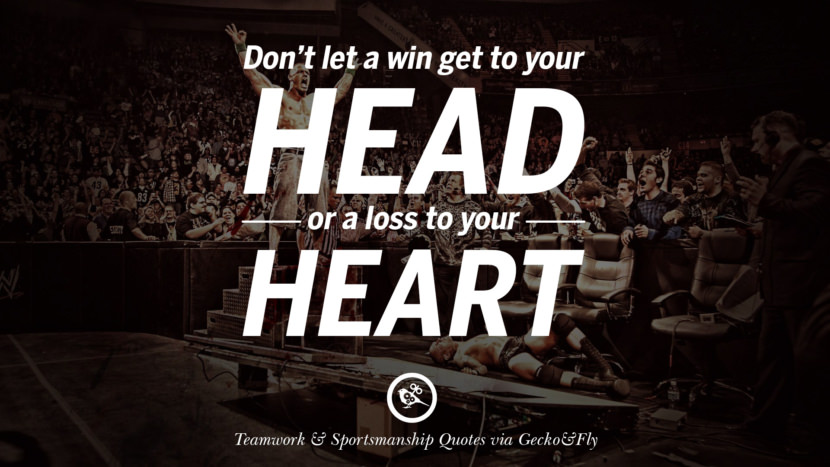 Don't let a win get to your head or a loss to your heart.

One man practicing sportsmanship is far better than a hundred teaching it.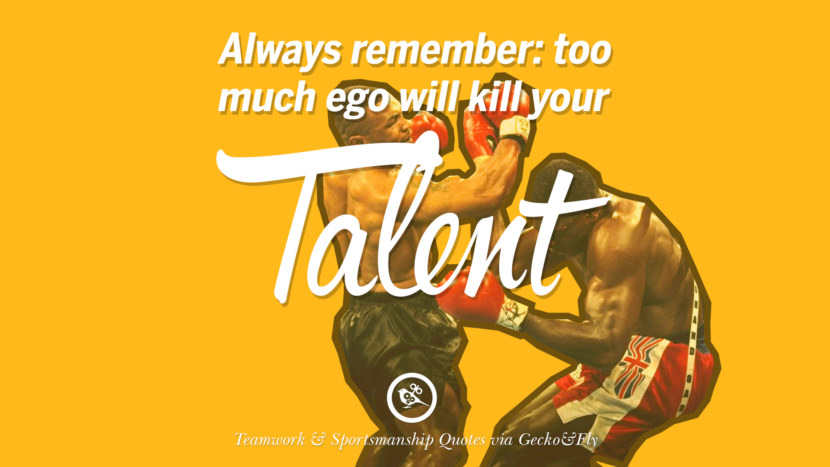 Always remember: too much ego will kill your talent.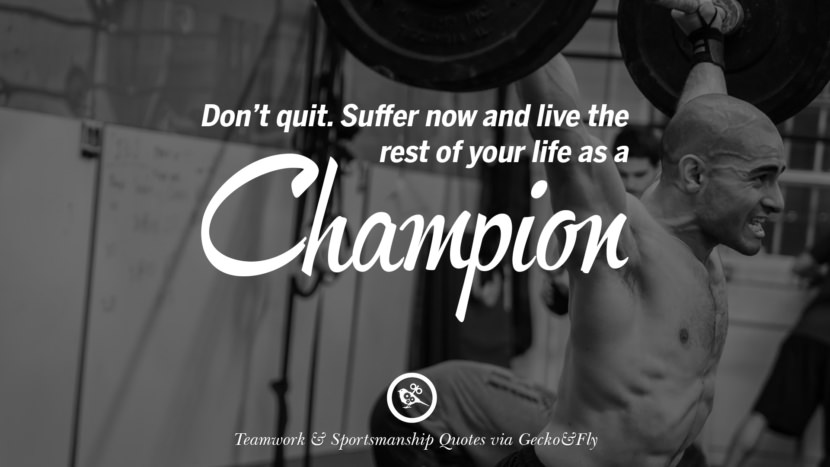 Don't quit. Suffer now and live the rest of your life as a champion.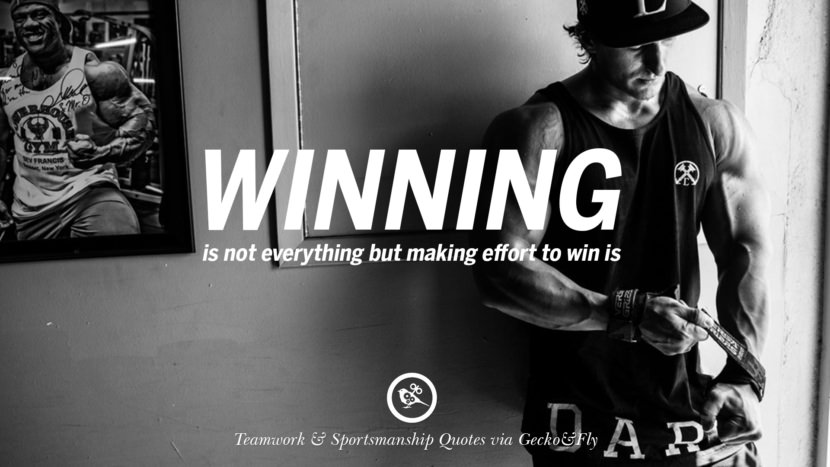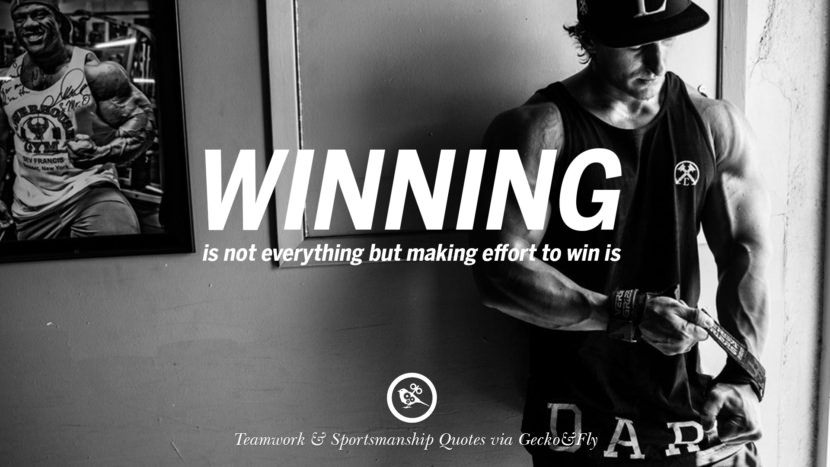 Winning is not everything but making effort to win is.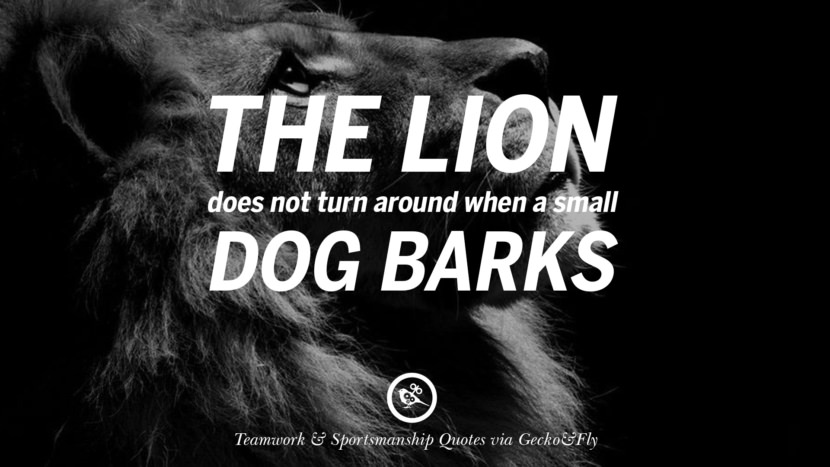 The lion does not turn around when a small dog barks.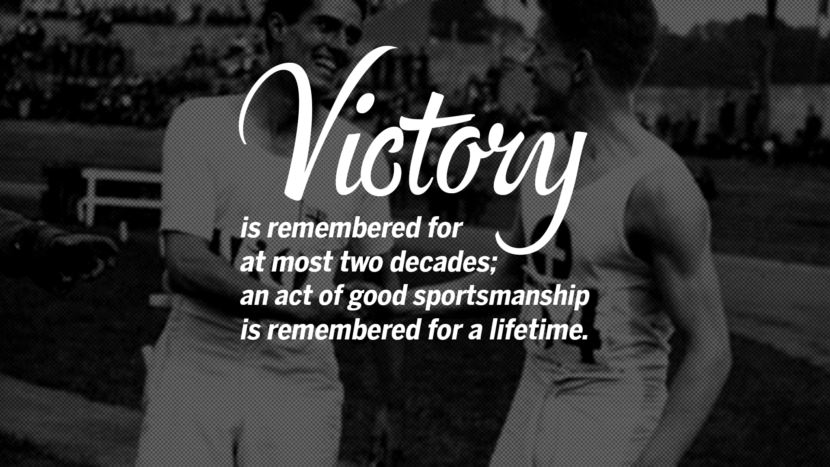 Victory is remembered for at most two decades; an act of good sportsmanship is remembered for a lifetime.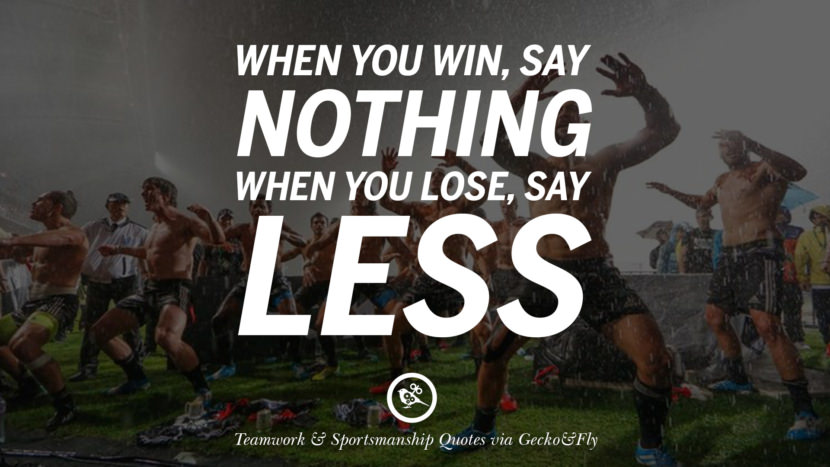 When you win, say nothing. When you lose, say less.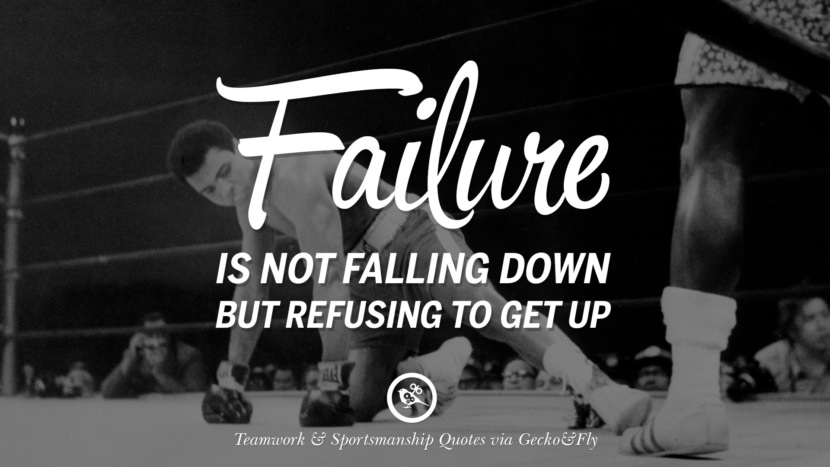 Failure is not falling down but refusing to get up.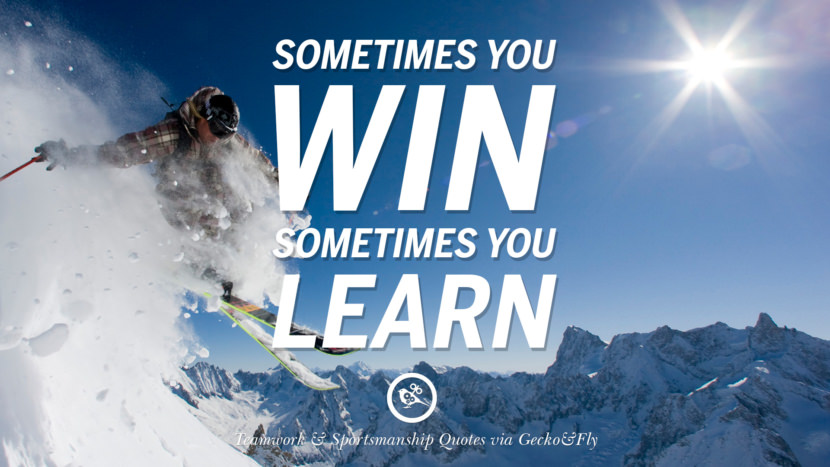 Sometimes you win, sometimes you learn.