With hits like Lion King, Beauty and the Beast, Aladdin, Frozen, Finding Nemo, Toy Story and more, Disney is perhaps one of the most successful entertainment companies ever. Walt Disney, the man behind Disney was an American business magnate, animator, cartoonist, producer, director, screenwriter, philanthropist and voice actor.
🤣😍😂 35 Inspiring Quotes From Disney's Animations [ Video & Wallpaper ]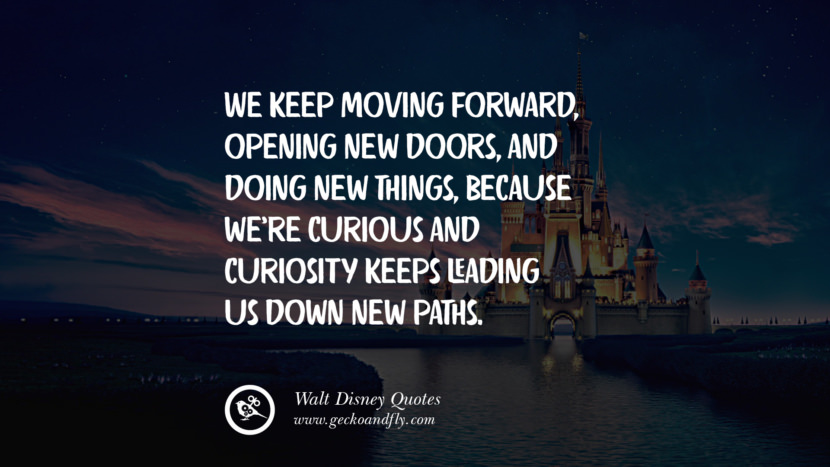 We keep moving forward, opening new doors, and doing new things, because we're curious and curiosity keeps leading us down new paths.
A major figure within the American animation industry and throughout the world, he is regarded as an international icon, well known for his influence and contributions to the field of entertainment during the 20th century. As a Hollywood business mogul, he, along with his brother Roy O. Disney, co-founded Walt Disney Productions, which later became one of the best-known motion picture production companies in the world. The corporation is now known as The Walt Disney Company and had an annual revenue of approximately US$45 billion in the 2013 financial year.
As an animator and entrepreneur, Disney was particularly noted as a film producer and a popular showman, as well as an innovator in animation and theme park design. He and his staff created some of the world's most well-known fictional characters including Mickey Mouse, for whom Disney himself provided the original voice.
During his lifetime he received four honorary Academy Awards and won 22 Academy Awards from a total of 59 nominations, including a record four in one year, giving him more awards and nominations than any other individual in history. Disney also won seven Emmy Awards and gave his name to the Disneyland and Walt Disney World Resort theme parks in the U.S., as well as the international resorts like Tokyo Disney Resort, Disneyland Paris, and Hong Kong Disneyland.
He died on December 15, 1966, from lung cancer in Burbank, California. A year later, construction of the Walt Disney World Resort began in Florida. His brother, Roy Disney, inaugurated the Magic Kingdom on October 1, 1971.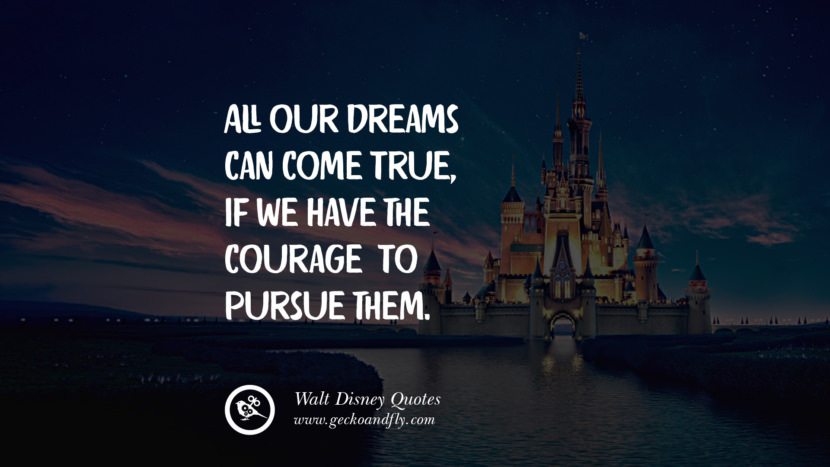 All our dreams can come true, if we have the courage to pursue them.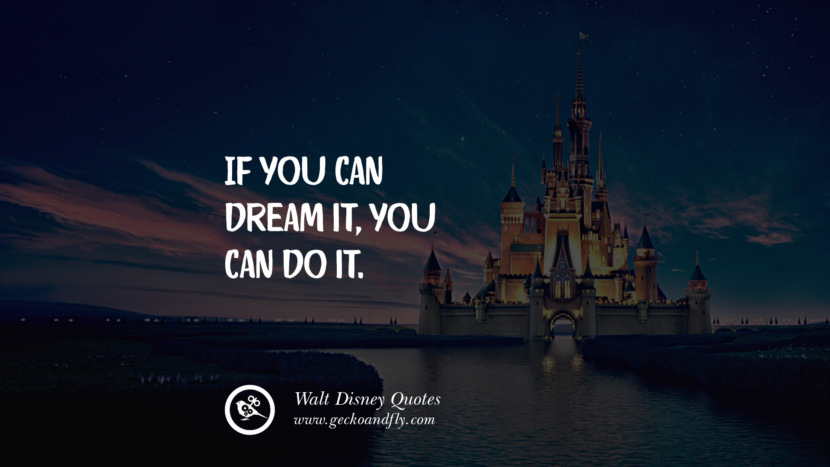 If you can dream it, you can do it.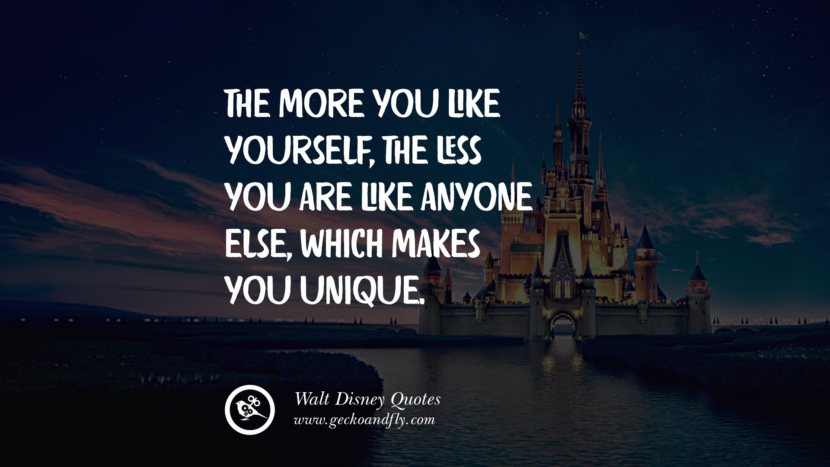 The more you like yourself, the less you are like anyone else, which makes you unique.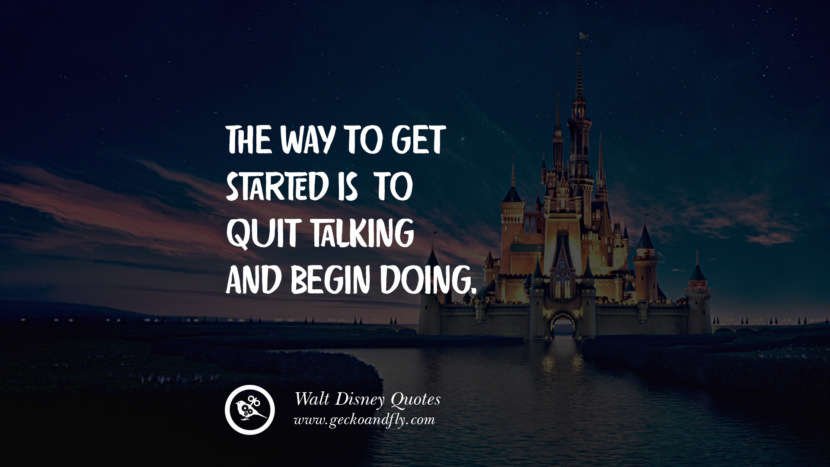 The way to get started is to quit talking and begin doing.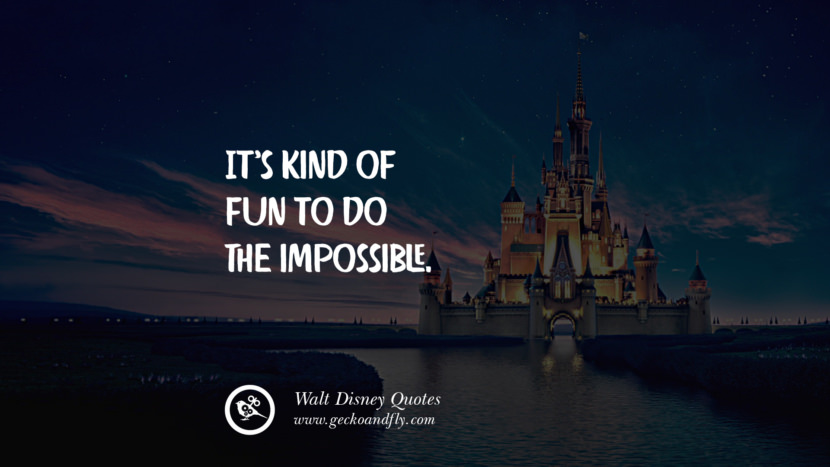 It's kind of fun to do the impossible.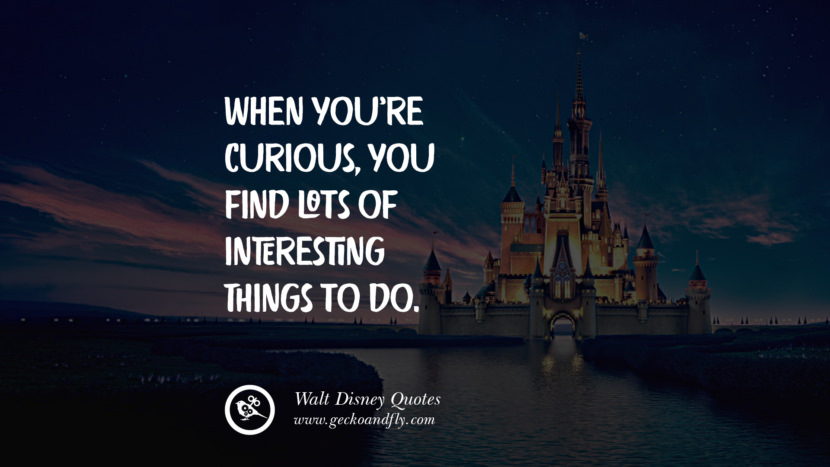 When you're curious, you find lots of interesting things to do.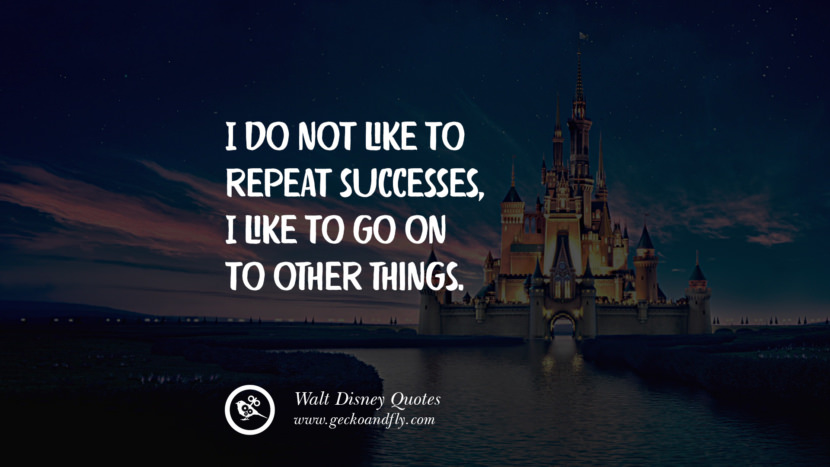 I do not like to repeat successes, I like to go on to other things.

I always like to look on the optimistic side of life, but I am realistic enough to know that life is a complex matter.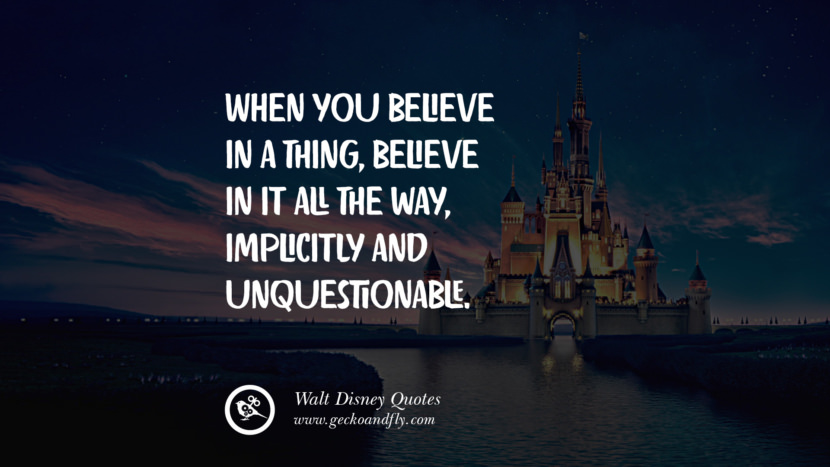 When you believe in a thing, believe in it all the way, implicitly and unquestionable.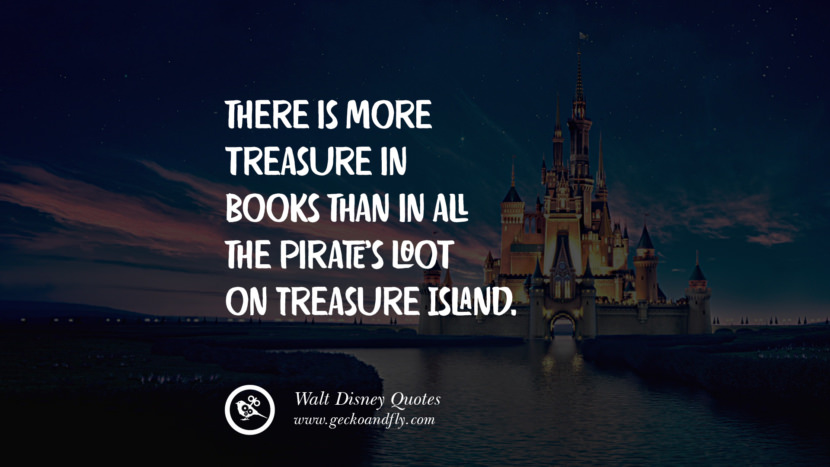 There is more treasure in books than in all the pirate's loot on Treasure Island.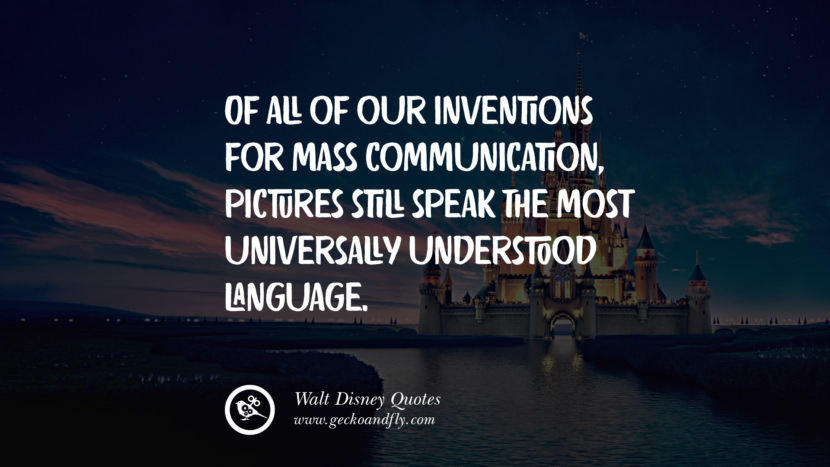 Of all of our inventions for mass communication, pictures still speak the most universally understood language.