Updated: October 16, 2018 / Home » Quotes [ Top Tumblr Inspirational, Love & Life ]
Robert Kiyosaki Rich Dad Poor Dad book on cashflow is a very good book on controlling and growing your wealth. I am not certain if there is a PDF version of the book, but do get it from the nearest bookshop. Read the book with an open mind, never take all of his word as gospel. Money is important, but it is not the center of the universe, there are things that money can't buy, such as respect.
Related Article ➤ 20 Motivational Robert T. Kiyosaki Quotes [ Part 1 ]
Robert Kiyosaki's Cash Flow Quadrant
Kiyosaki often refers to The CASHFLOW Quadrant, a conceptual tool which he developed to categorize the four major ways income is earned. Depicted in a diagram, this concept entails four groupings, split with two crossed lines (one vertical and one horizontal). In each of the four groups there is a letter representing a way in which an individual may earn income. The letters are as follows.
E: Employee – Working for someone else.
S: Self-employed or Small business owner – Where a person owns his own job and is his own boss.
B: Business owner – A person who owns a business to make money; typically where the owner's physical presence is not required.
I: Investor – Investing money in order to receive a larger income in the future or analyzes other businesses as potential investments.
Robert Kiyosaki Bankrupt?
On August 20, 2012, one of Kiyosaki's companies, Rich Global LLC, filed for bankruptcy in Wyoming Bankruptcy Court. The move followed a ruling by a U.S. District Court jury that former business partners of Kiyosaki were entitled to $23,687,957.21 of the profits from events they helped to set up for Kiyosaki including a 2002 appearance at New York's Madison Square Garden. A spokesman for Kiyosaki asserted that the amount of the award exceeded the value of Rich Global LLC and that Kiyosaki would not use money from outside the company to meet the judgement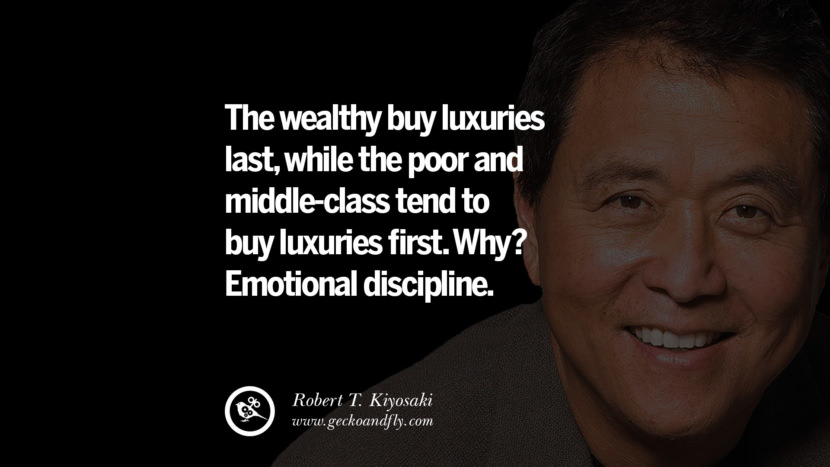 The wealthy buy luxuries last, while the poor and middle-class tend to buy luxuries first. Why? Emotional discipline.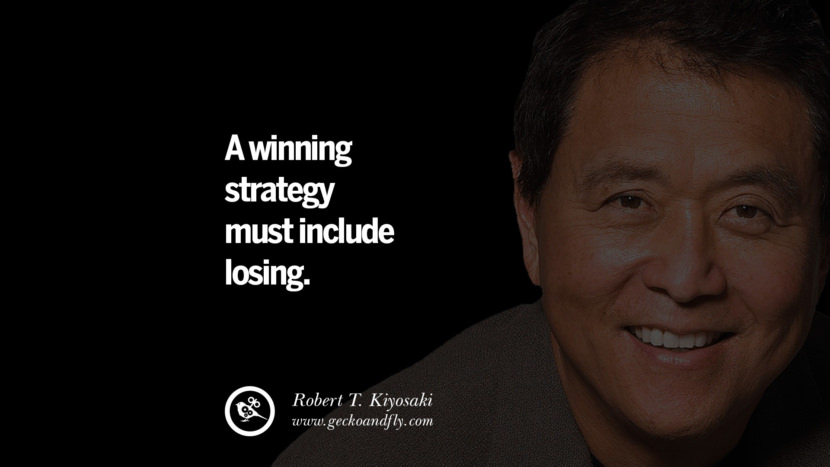 A winning strategy must include losing.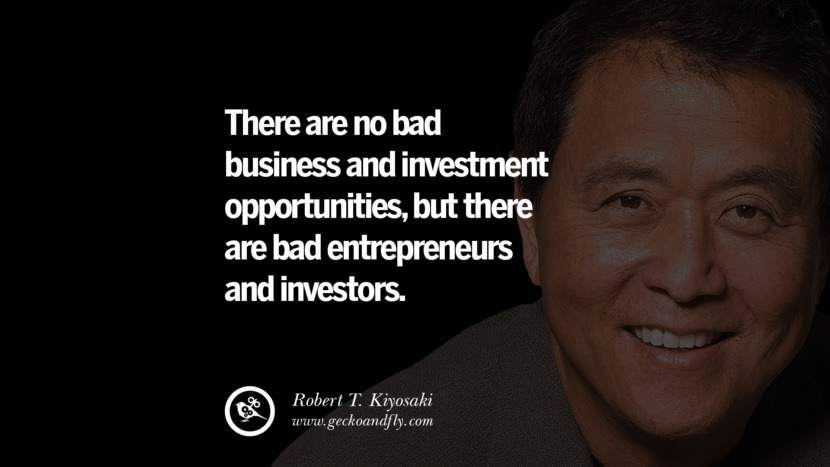 There are no bad business and investment opportunities, but there are bad entrepreneurs and investors.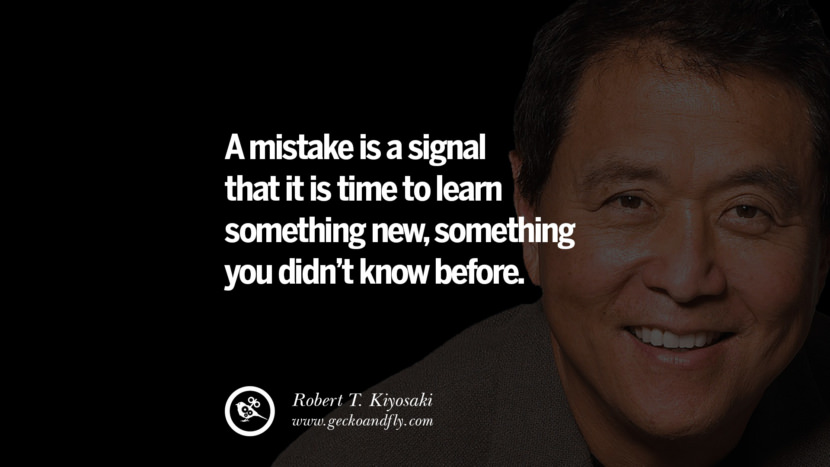 A mistake is a signal that it is time to learn something new, something you didn't know before.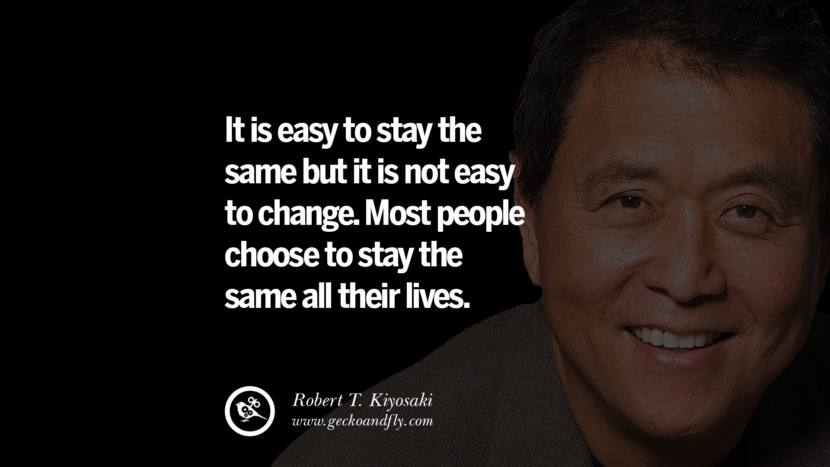 It is easy to stay the same but it is not easy to change. Most people choose to stay the same all their lives.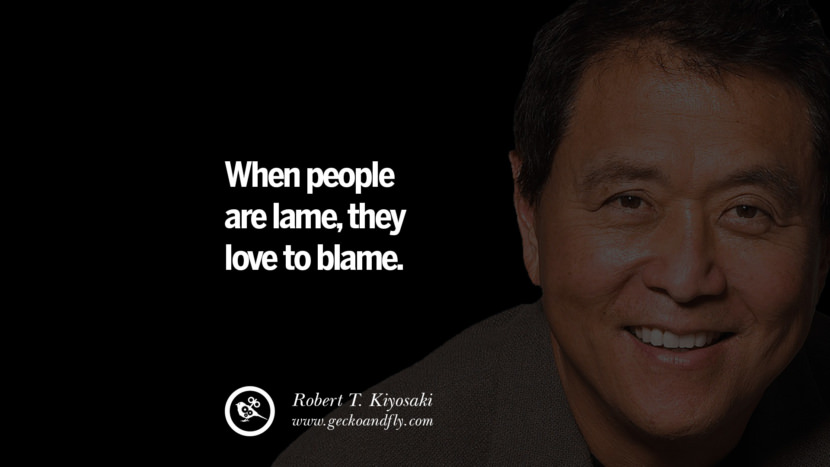 When people are lame, they love to blame.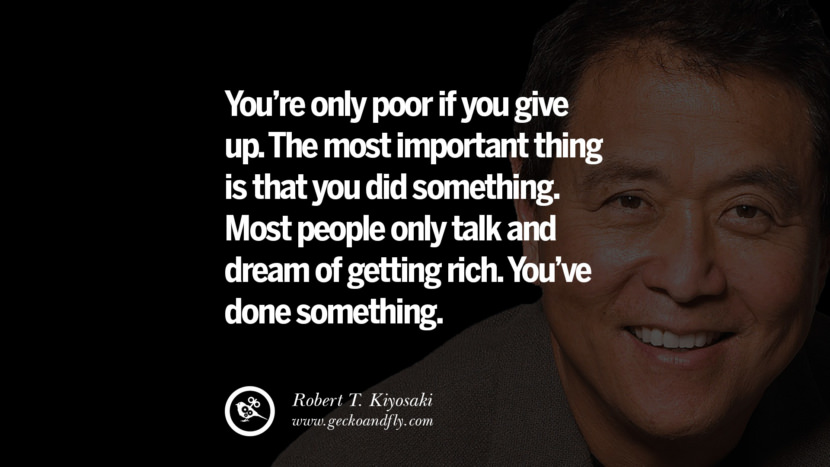 You're only poor if you give up. The most important thing is that you did something. Most people only talk and dream of getting rich. You've done something.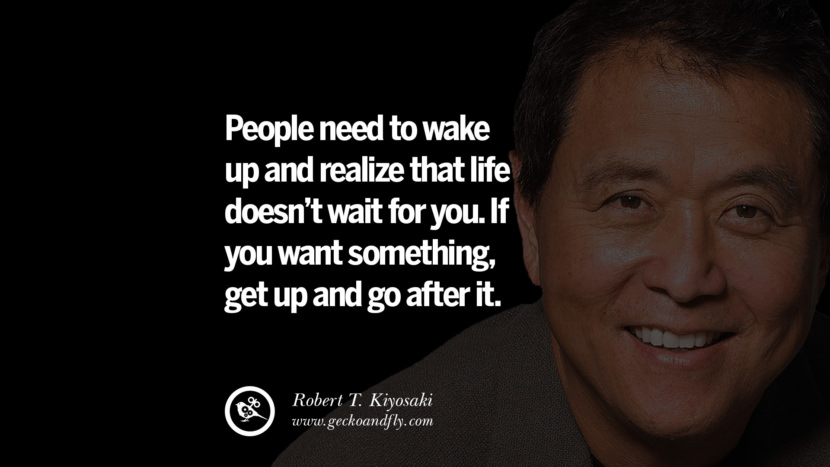 People need to wake up and realize that life doesn't wait for you. If you want something, get up and go after it.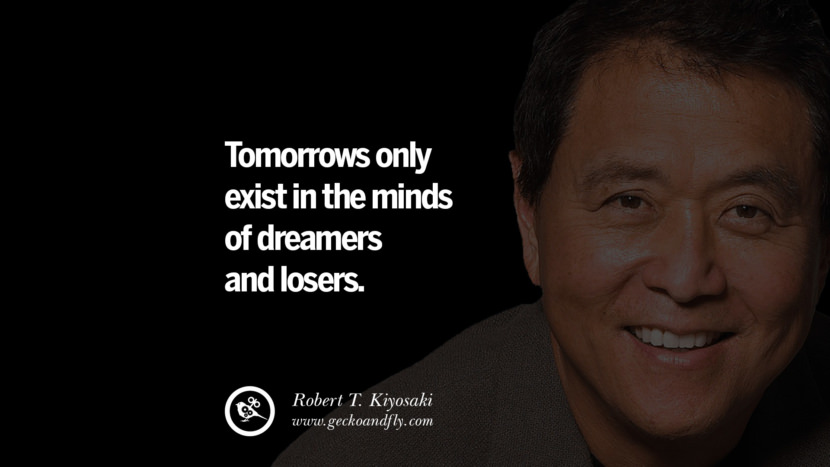 Tomorrows only exist in the minds of dreamers and losers.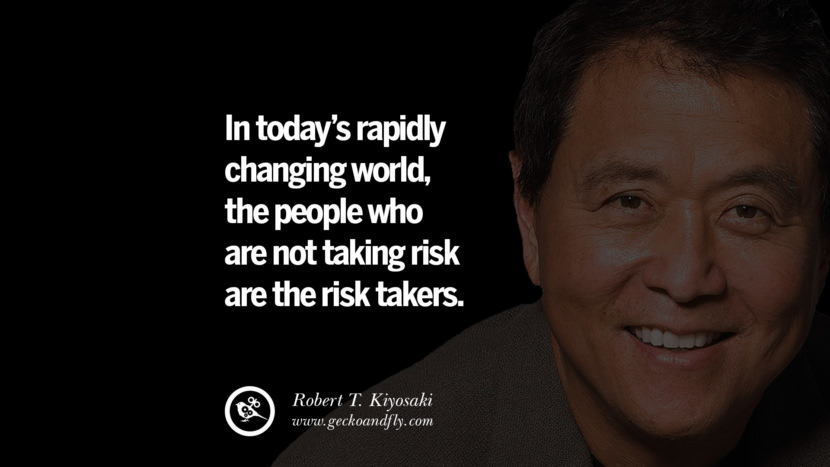 In today's rapidly changing world, the people who are not taking risk are the risk takers.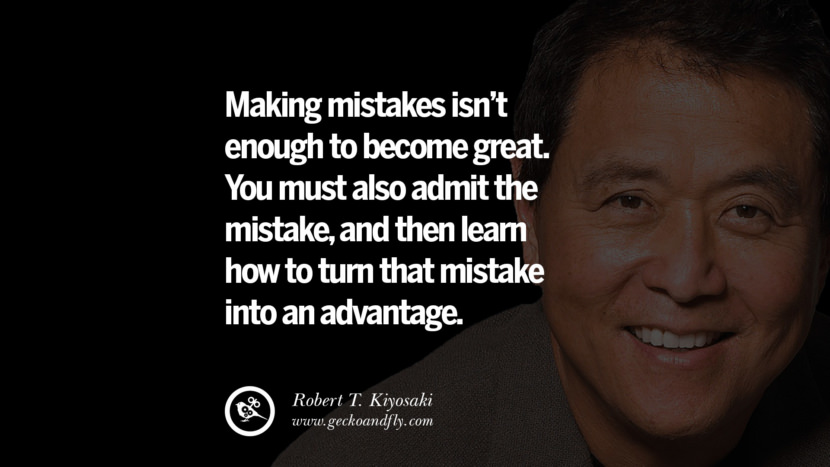 Making mistakes isn't enough to become great. You must also admit the mistake, and then learn how to turn that mistake into an advantage.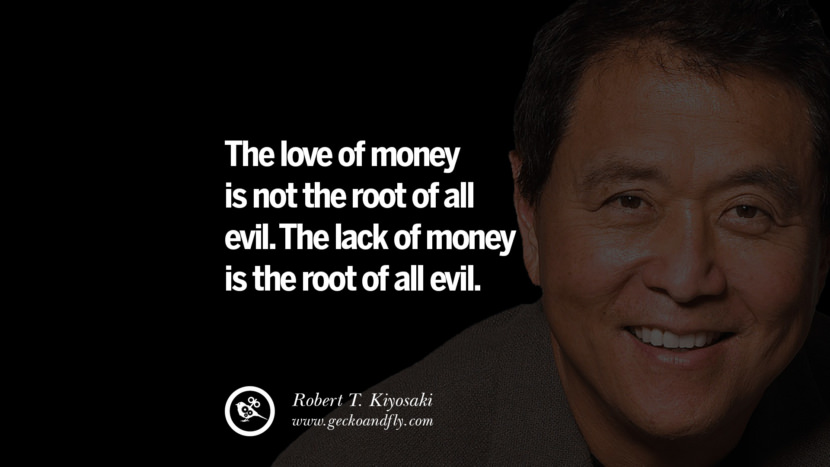 The love of money is not the root of all evil. The lack of money is the root of all evil.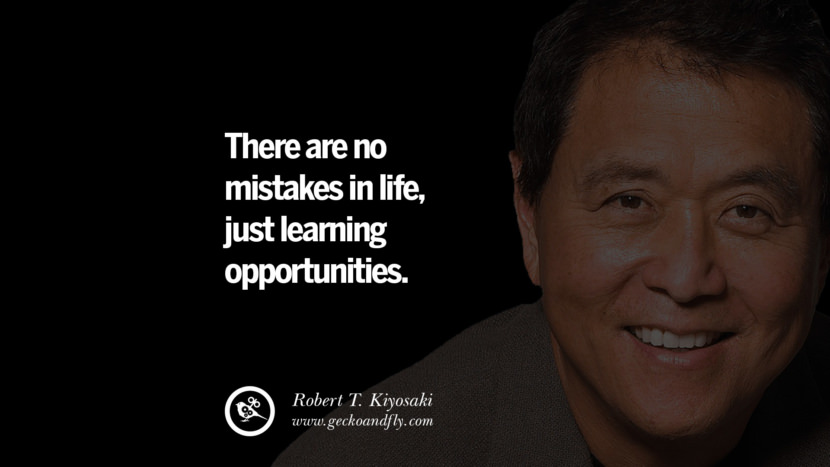 There are no mistakes in life, just learning opportunities.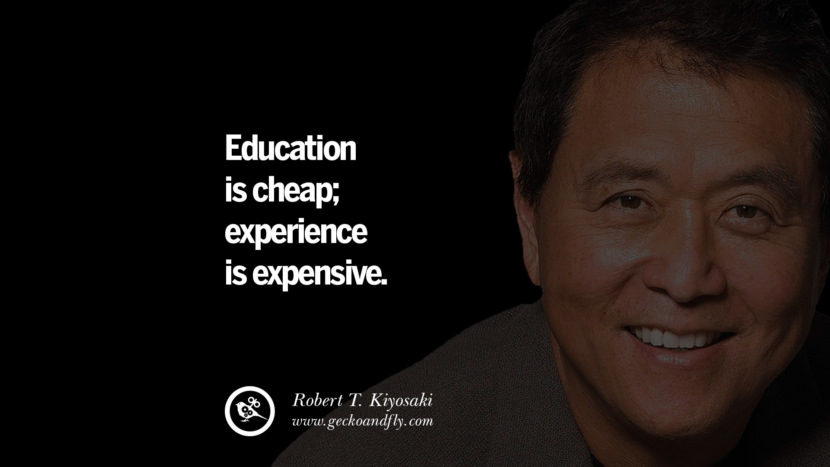 Education is cheap; experience is expensive.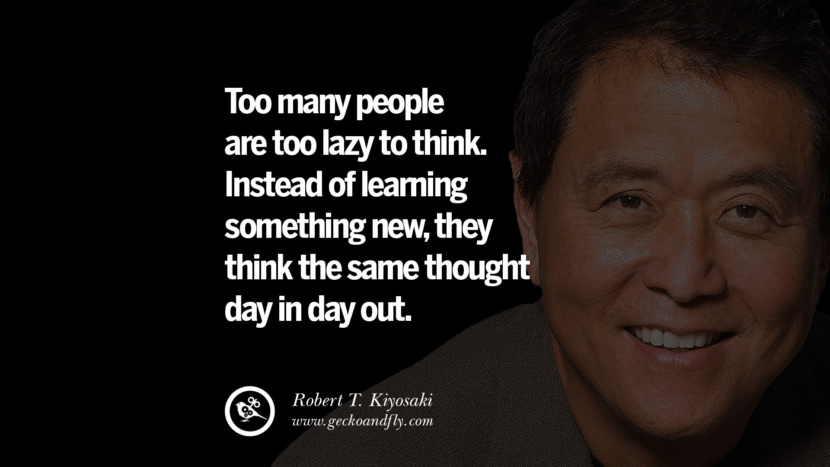 Too many people are too lazy to think. Instead of learning something new, they think the same thought day in day out.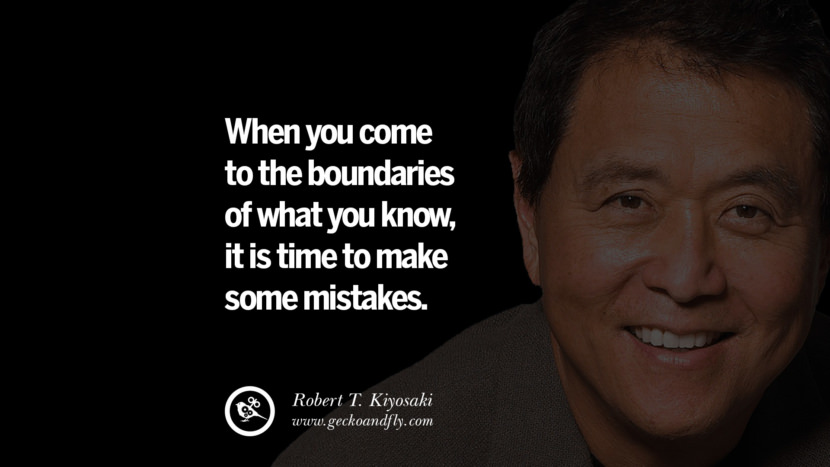 When you come to the boundaries of what you know, it is time to make some mistakes.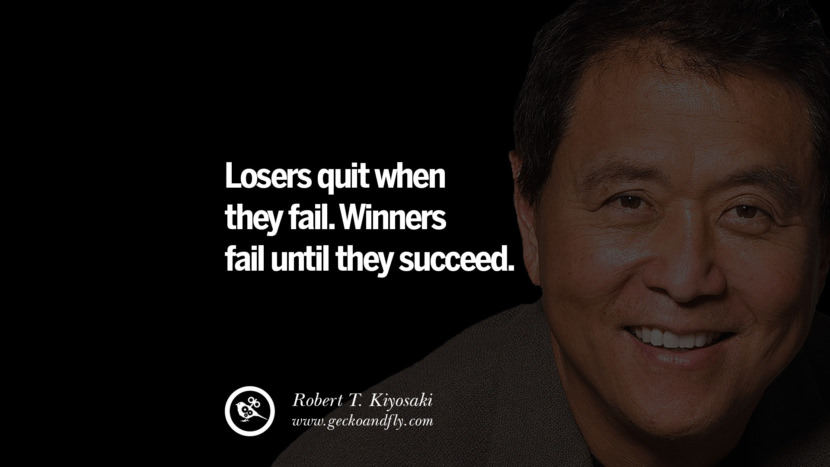 Losers quit when they fail. Winners fail until they succeed.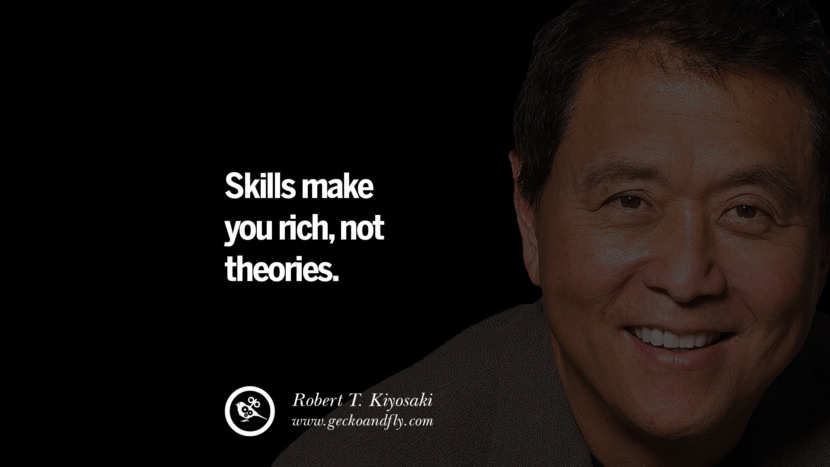 Skills make you rich, not theories.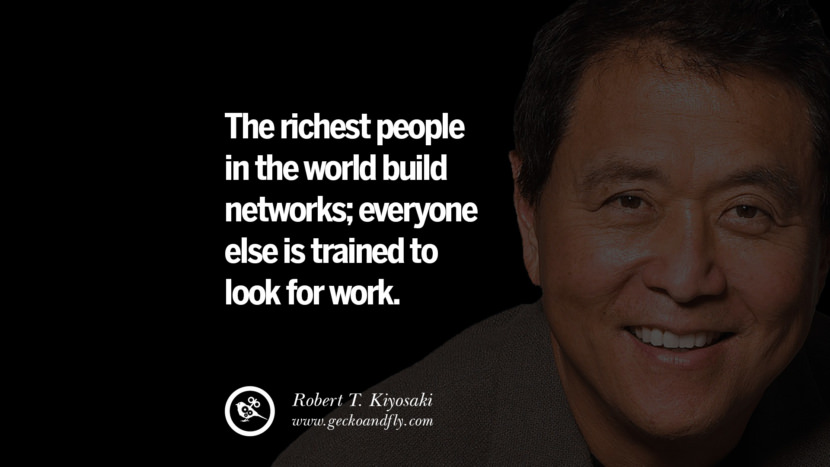 The richest people in the world build networks; everyone else is trained to look for work.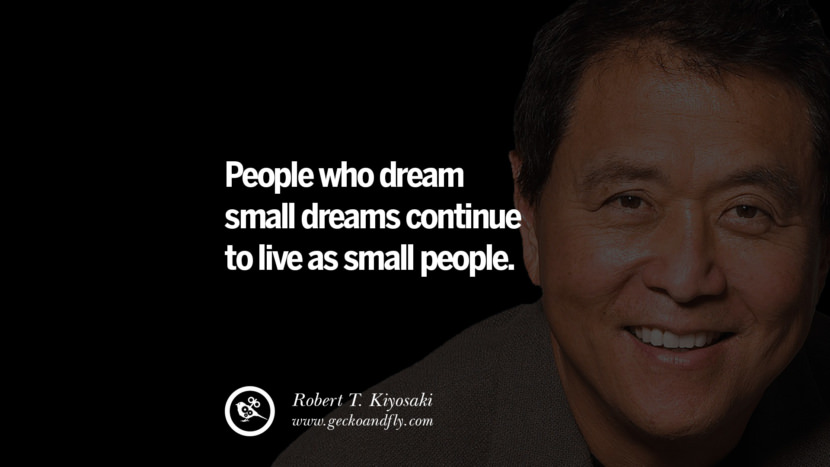 People who dream small dreams continue to live as small people.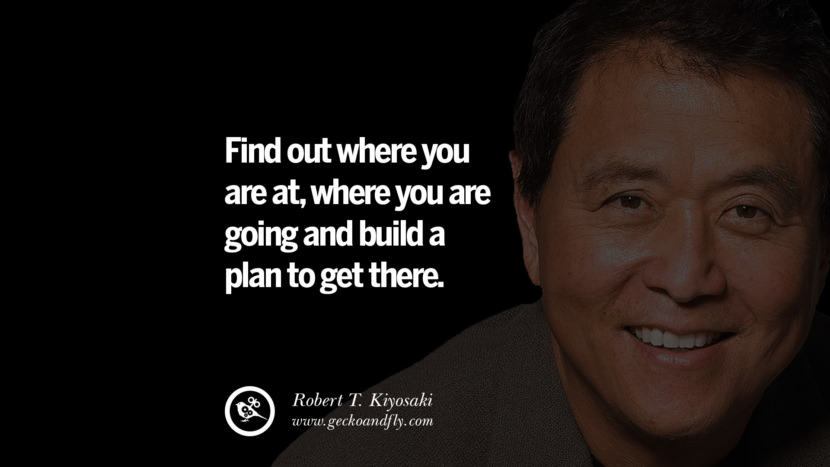 Find out where you are at, where you are going and build a plan to get there.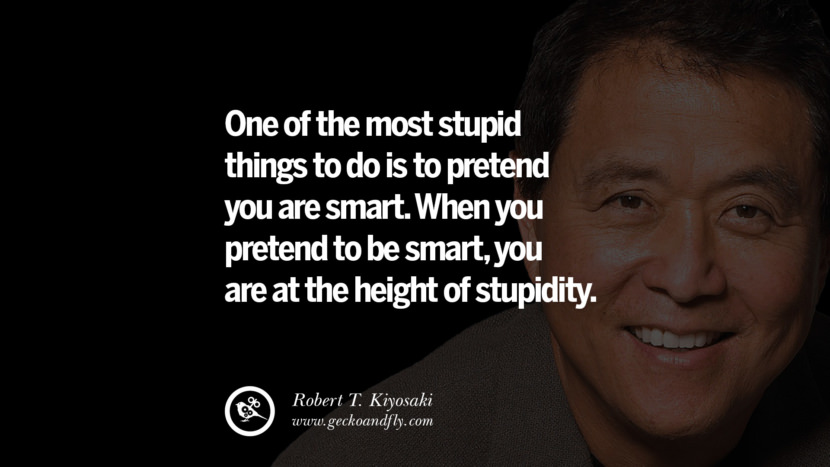 One of the most stupid things to do is to pretend you are smart. When you pretend to be smart, you are at the height of stupidity.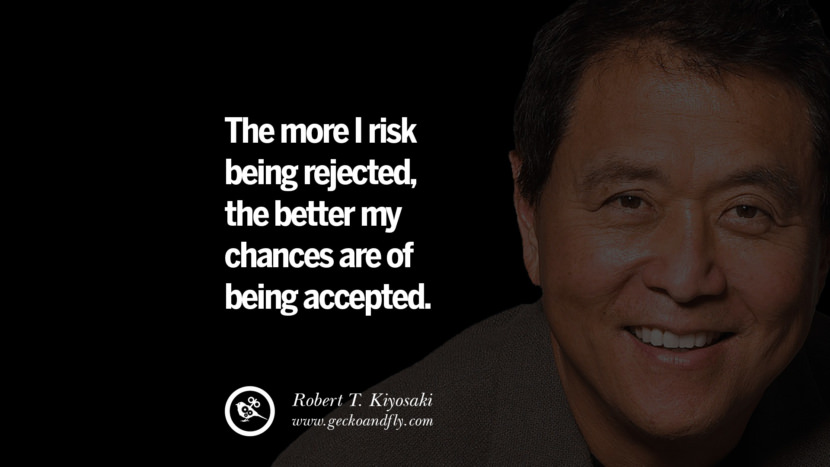 The more I risk being rejected, the better my chances are of being accepted.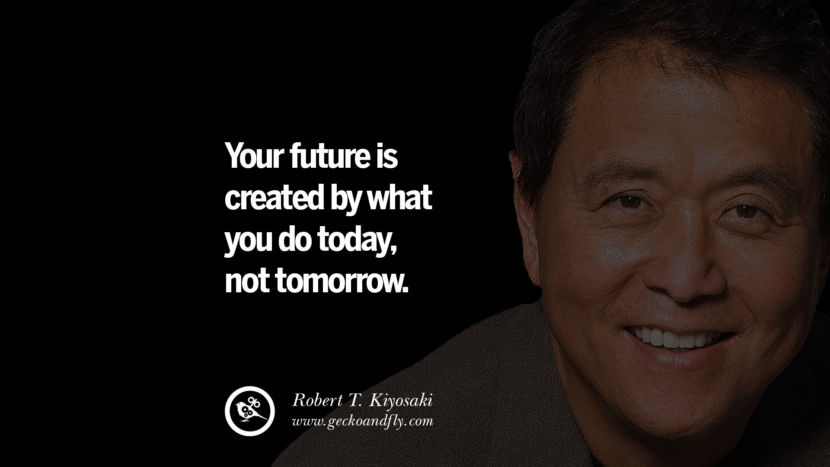 Your future is created by what you do today, not tomorrow.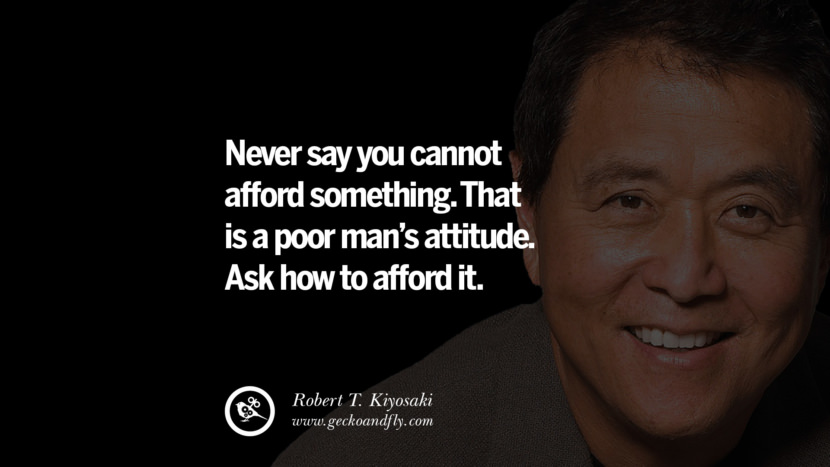 Never say you cannot afford something. That is a poor man's attitude. Ask HOW to afford it.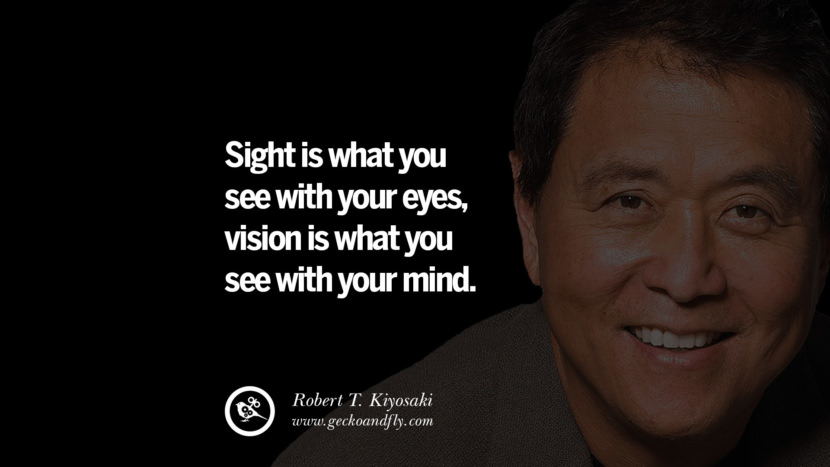 Sight is what you see with your eyes, vision is what you see with your mind.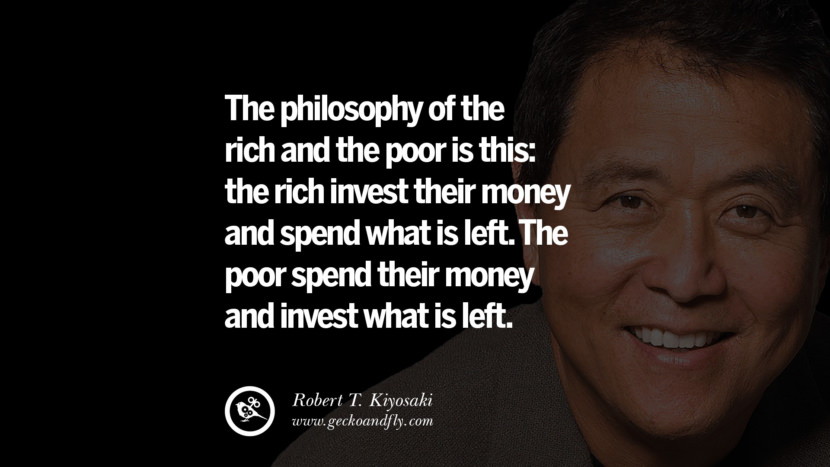 The philosophy of the rich and the poor is this: the rich invest their money and spend what is left. The poor spend their money and invest what is left.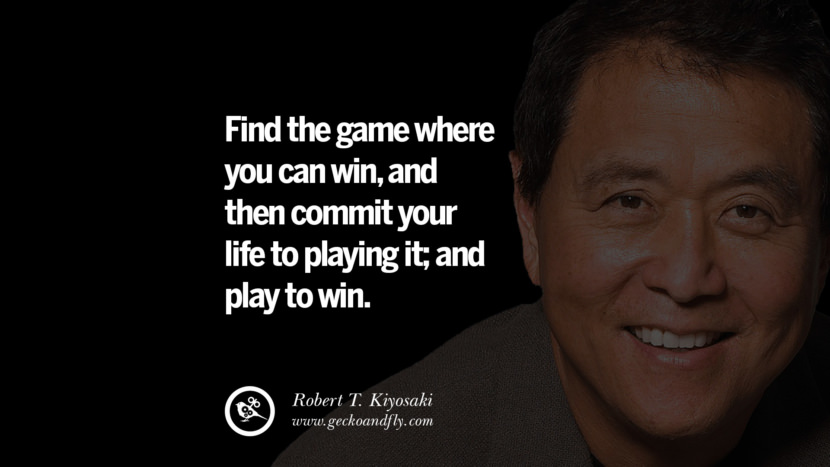 Find the game where you can win, and then commit your life to playing it; and play to win.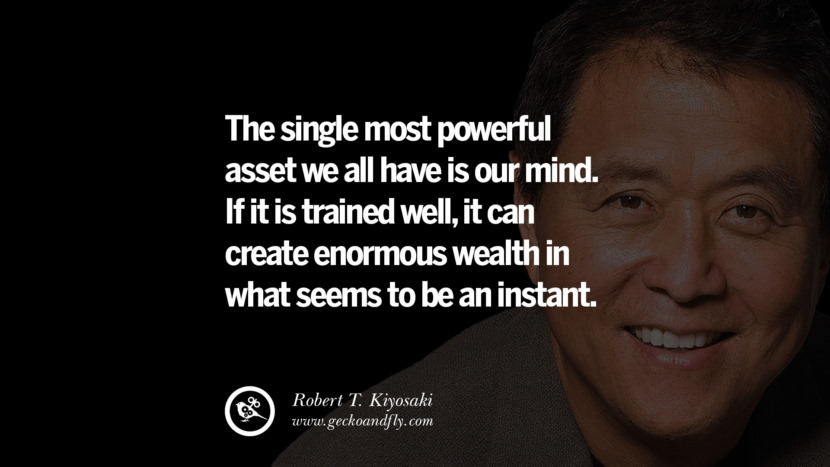 The single most powerful asset we all have is our mind. If it is trained well, it can create enormous wealth in what seems to be an instant.