If you love Jazz and Blue, you'll love Joni Mitchell. She is in my opinion, the best Jazz singer-songwriter ever to walk on this earth. One of her best masterpiece is none other than Both Sides Now (YouTube) and Big Yellow Taxi, the song, vocal and lyrics are meaningfully deep, it reminds me of simpler times, so peaceful. Joni Mitchell welcomes Jian Ghomeshi into her California home for a rare and revealing interview. Just in case you're wondering, she is a painter and she paints herself too.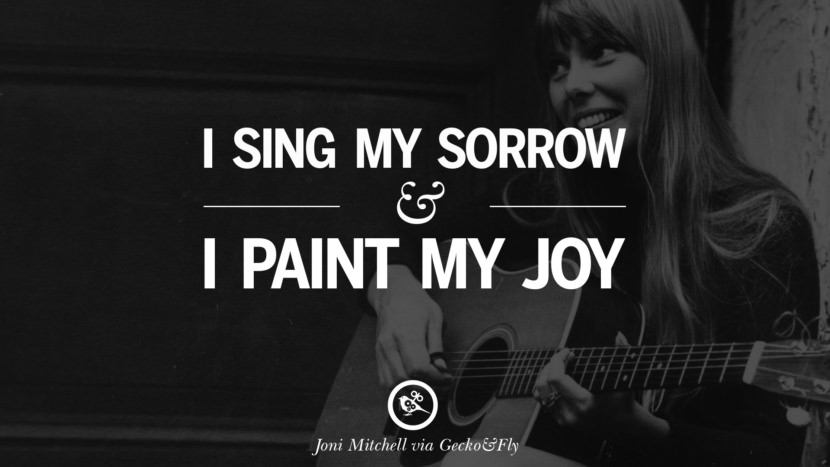 I sing my sorrow and I paint my joy.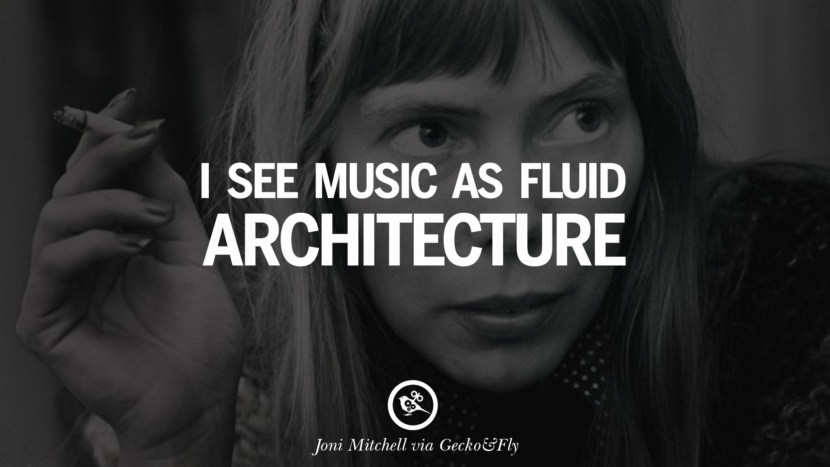 I see music as fluid architecture.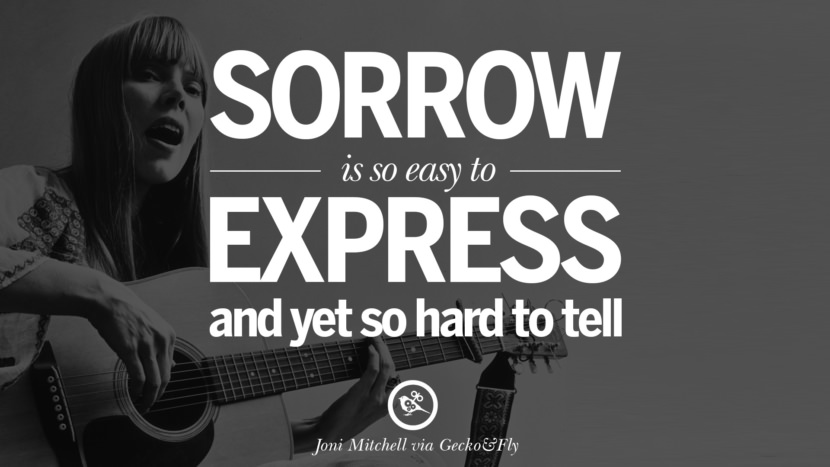 Sorrow is so easy to express and yet so hard to tell.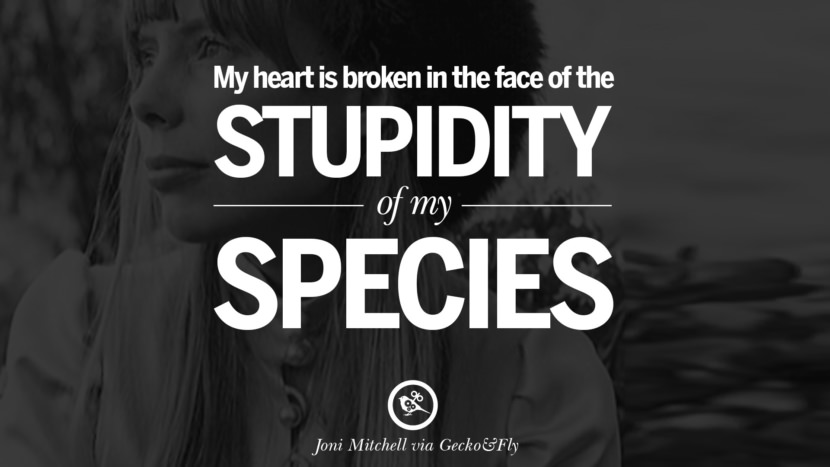 My heart is broken in the face of the stupidity of my species.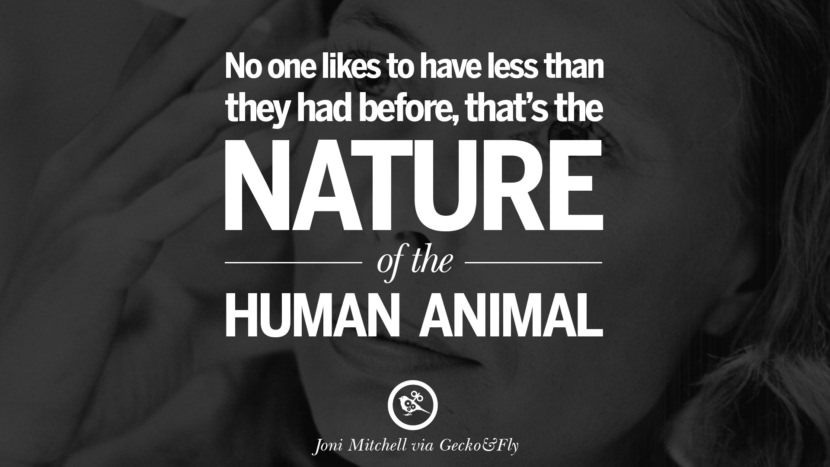 No one likes to have less than they had before, that's the nature of the human animal.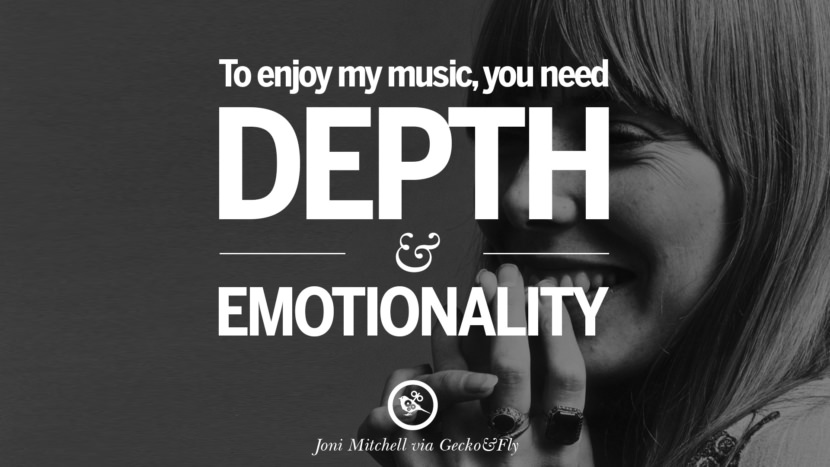 To enjoy my music, you need depth and emotionality.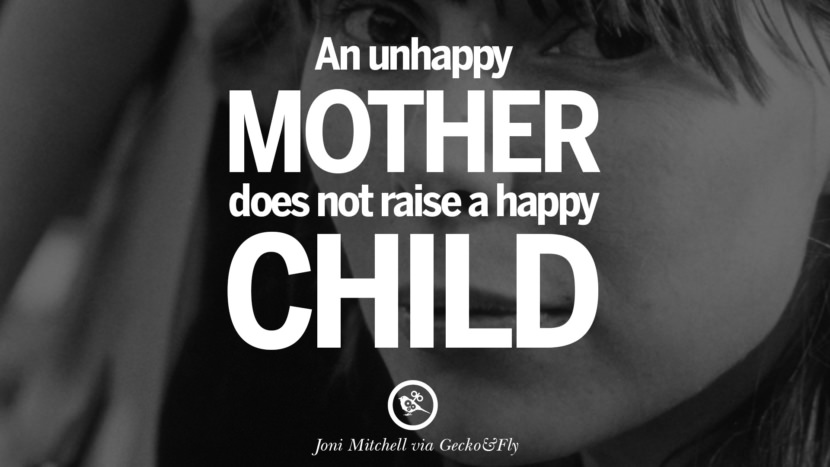 An unhappy mother does not raise a happy child.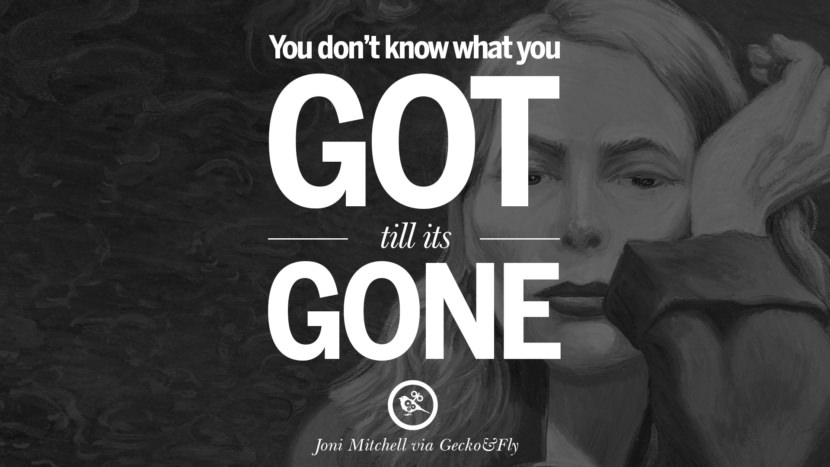 You don't know what you got till its gone.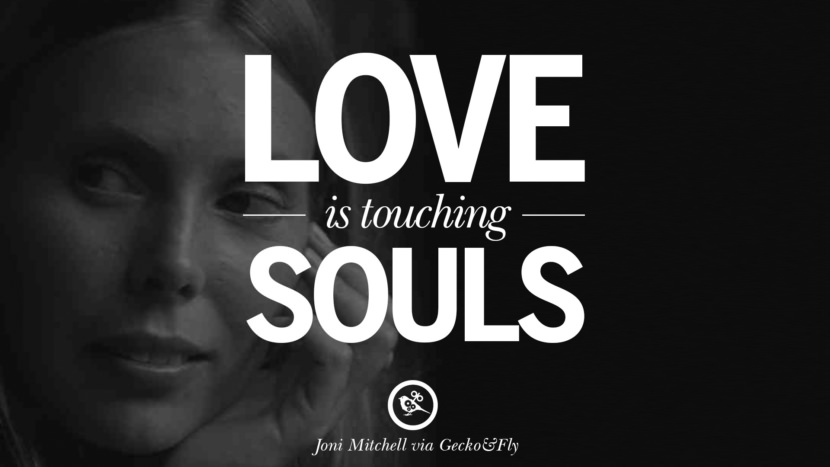 Love is touching souls.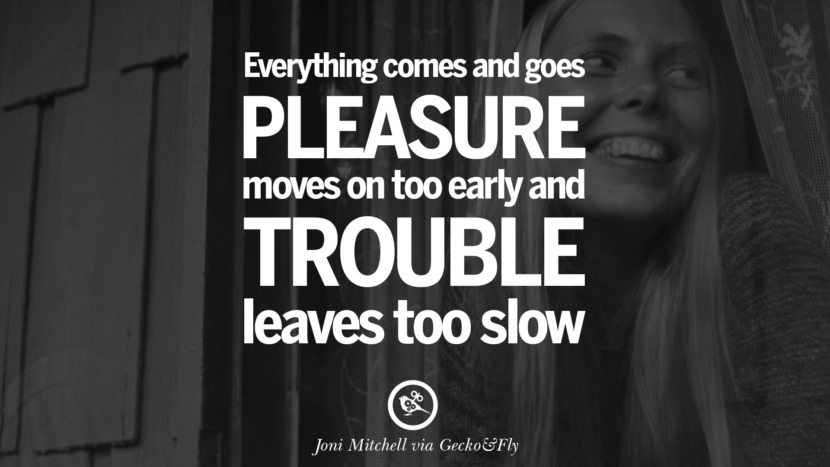 Everything comes and goes, pleasure moves on too early and trouble leaves to slow.