The Little Prince (Le Petit Prince), first published in 1943, is a novella, the most famous work of French aristocrat, writer, poet, and pioneering aviator Antoine de Saint-Exupéry (1900–1944). The Little Prince is a poetic tale, with watercolour illustrations by the author, in which a pilot stranded in the desert meets a young prince fallen to Earth from a tiny asteroid. The story is philosophical and includes social criticism, remarking on the strangeness of the adult world.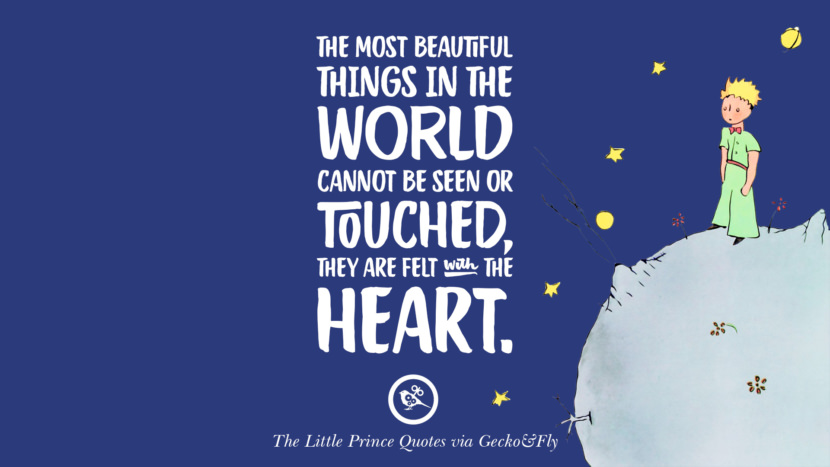 The most beautiful things in the world cannot be seen or touched, they are felt with the heart.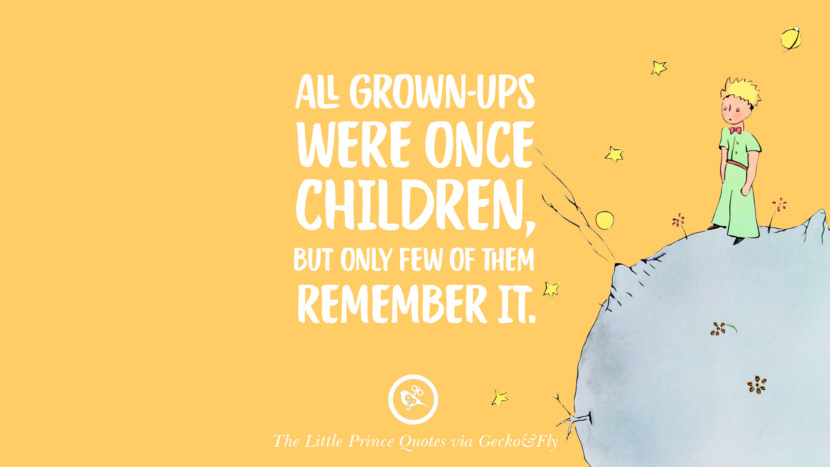 All grown-ups were once children, but only few of them remember it.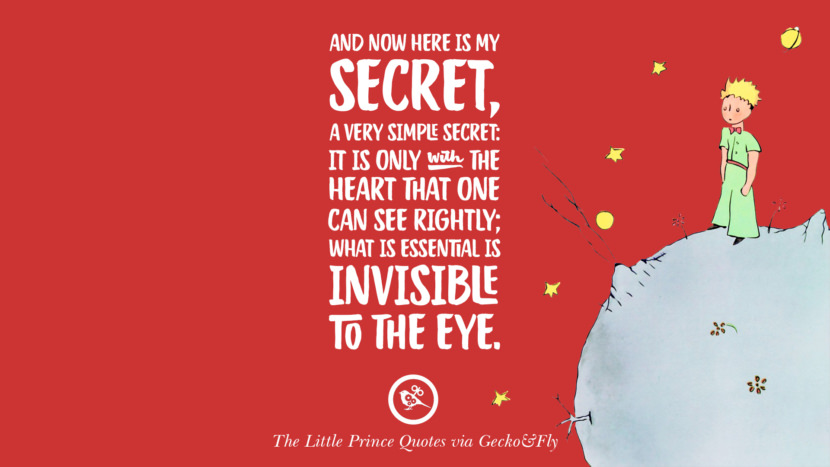 And now here is my secret, a very simple secret: It is only with the heart that one can see rightly; what is essential is invisible to the eye.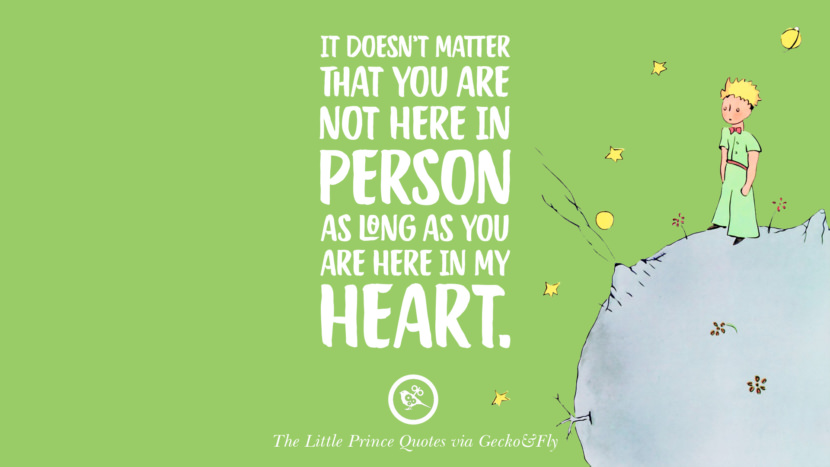 It doesn't matter that you are not here in person as long as you are here in my heart.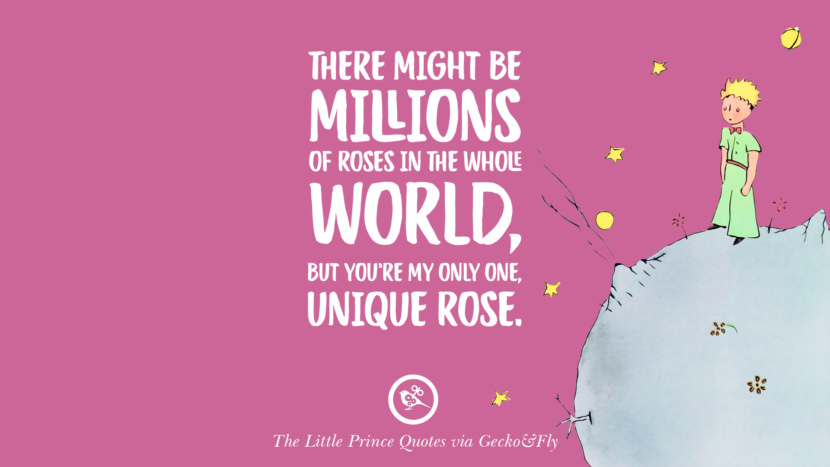 There might be millions of roses in the whole world, but you're my only one, unique rose.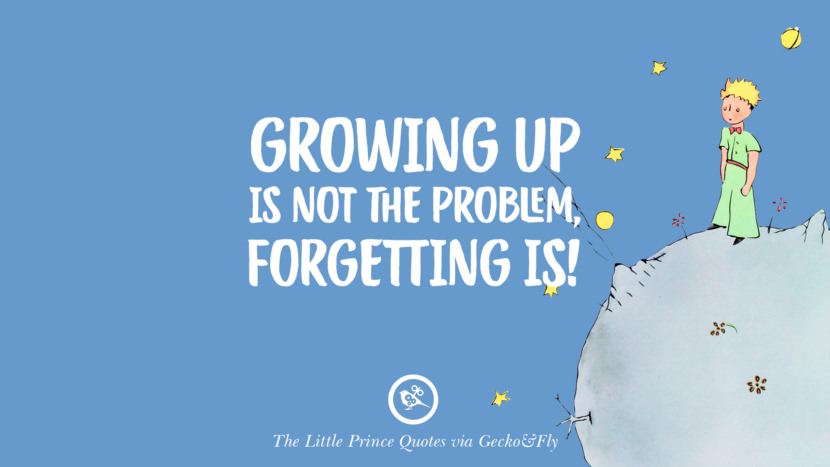 Growing up is not the problem, forgetting is!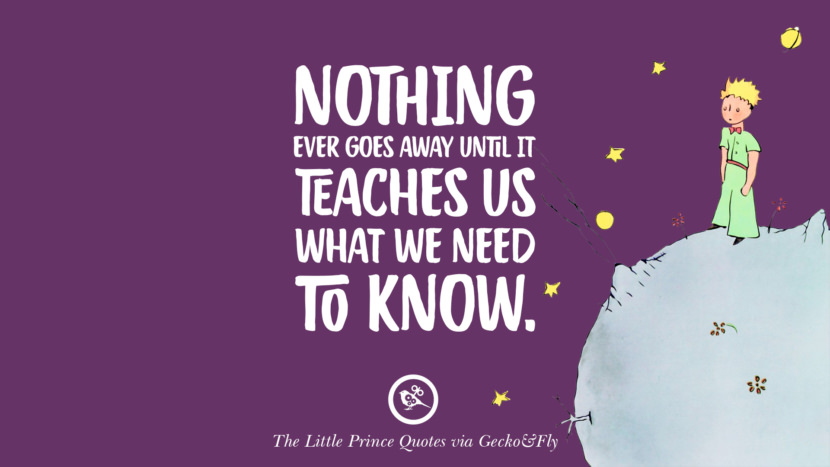 Nothing ever goes away until it teaches us what they need to know.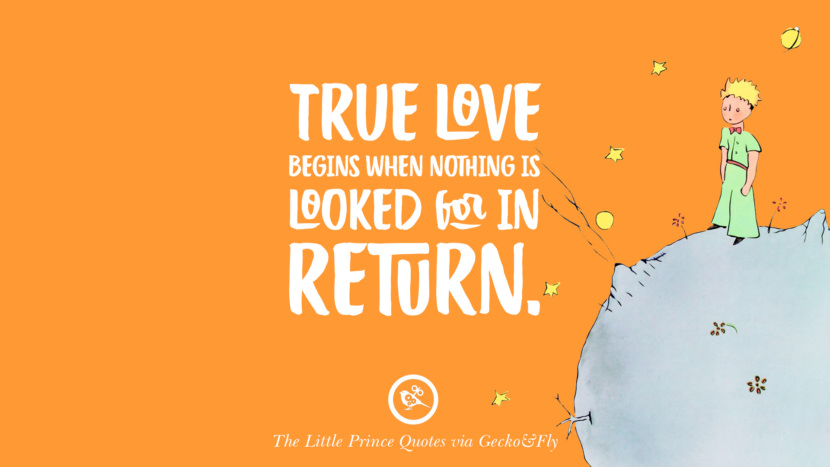 True love begins when nothing is looked for in return.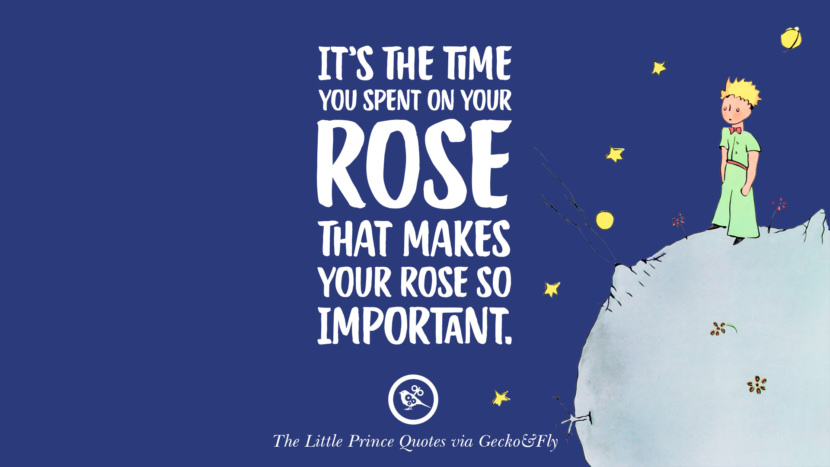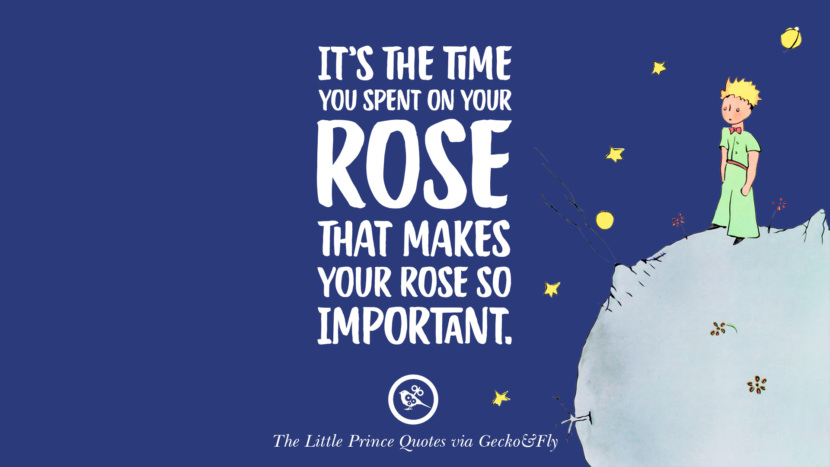 It's the time you spent on your rose that makes your rose so important.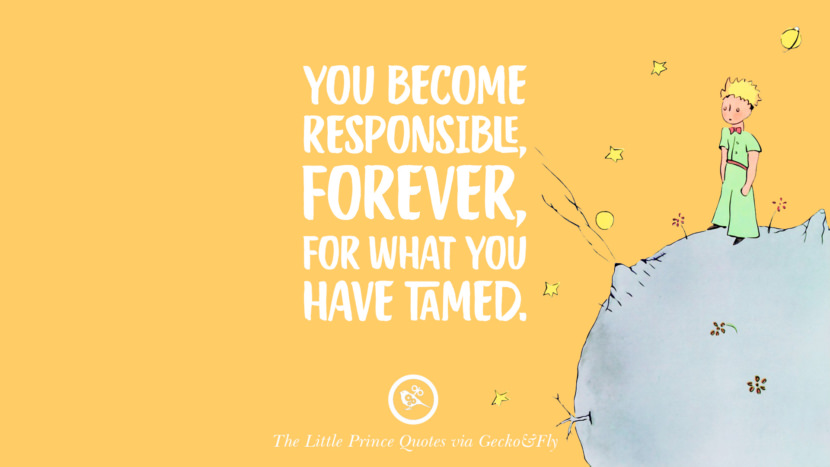 You become responsible, forever for what you have tamed.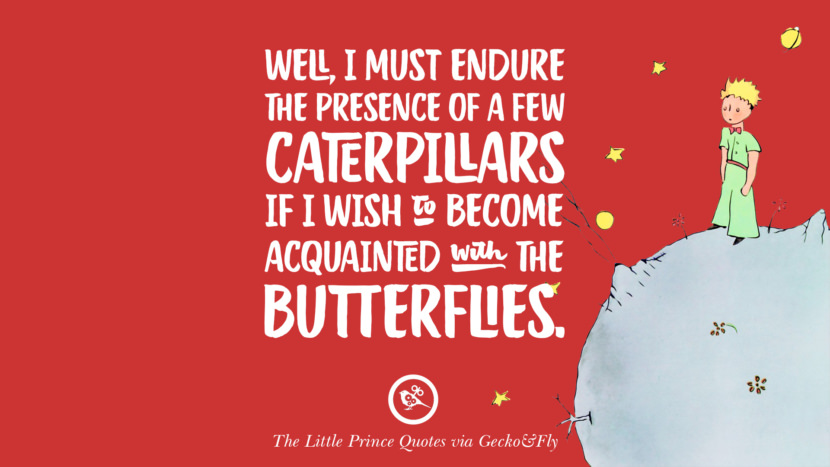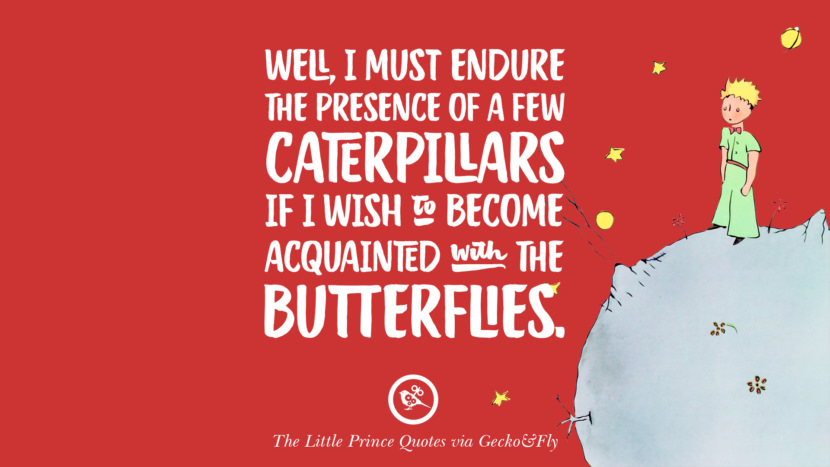 Well, I must endure the presence of a few caterpillars if I wish to become acquainted with the butterflies.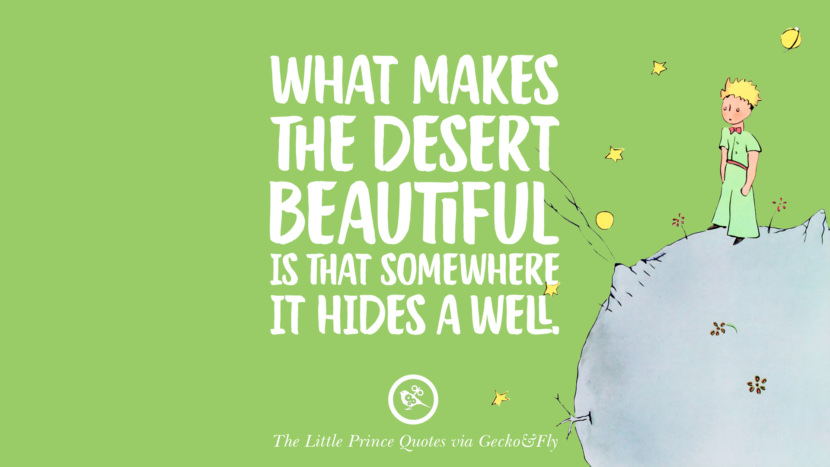 What makes the desert beautiful is that somewhere it hides a well.