Can education be free? Yes and No, it really depends on the scale of the economy and the population of a country. There is this debate going on in USA on student debt and free health care. Can the United States offer free education and free healthcare to all? Yes, but the most important question is what happens when a government took over a sector? Chances are, the quality of the product will either be average of sub par.
Related 2021 Article ➤ 21 Famous Quotes on Education, School and Knowledge
Yes, education and medical expenses in the USA are really expensive. Some say Canada has free medical care, while in some European countries university education is literally guaranteed with no student debt, all if not most run by their government.
The question is, which country and their private sector produced new medical breakthrough? Which country's universities produce the most successful entrepreneur? If your answer is USA, this is because the private universities and medical healthcare is the driving force in innovation and discovery, motivated by success and money.
I always believe in the free market, you can attend community colleges and get free medical healthcare from church run hospitals, albeit the quality is not as good as the privately run colleges and hospitals.
Should the government introduce a student debt forgiveness program? Absolutely not. You took the debt willingly, so you shall be responsible for it. Nobody forced you to attend such an expensive programs.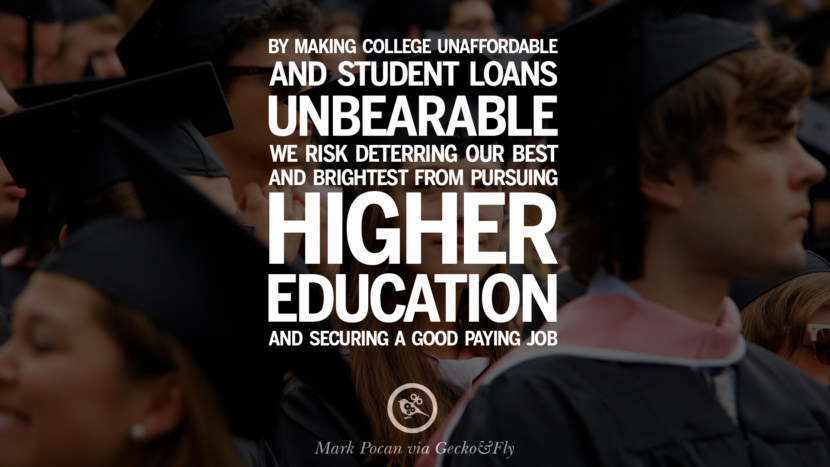 By making college unaffordable and student loans unbearable, we risk deterring our best and brightest from pursuing higher education and securing a good paying job. – Mark Pocan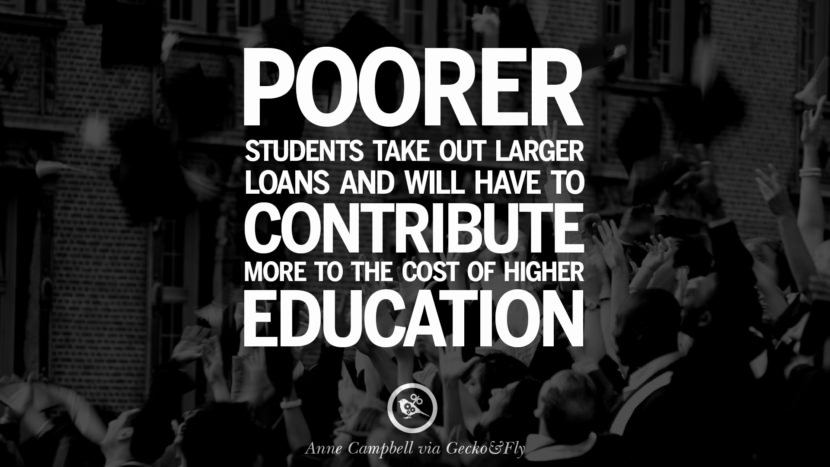 Poorer students take out larger loans and will have to contribute more to the cost of higher education. – Anne Campbell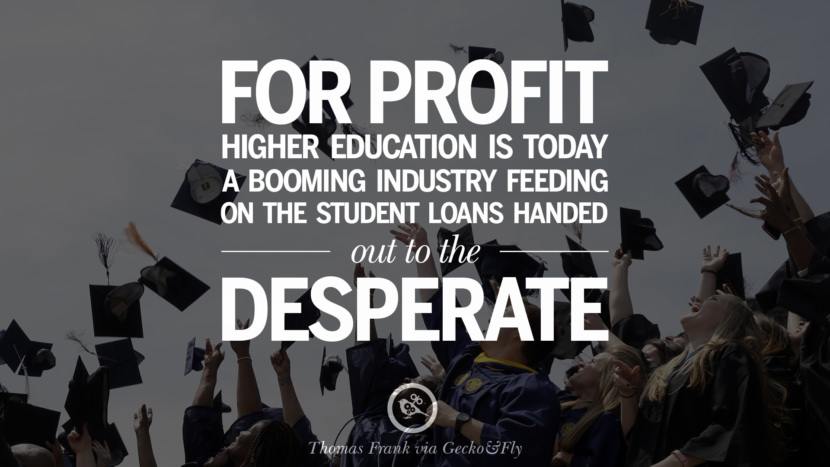 For profit higher education is today a booming industry feeding on the student loans handed out to the desperate. – Thomas Frank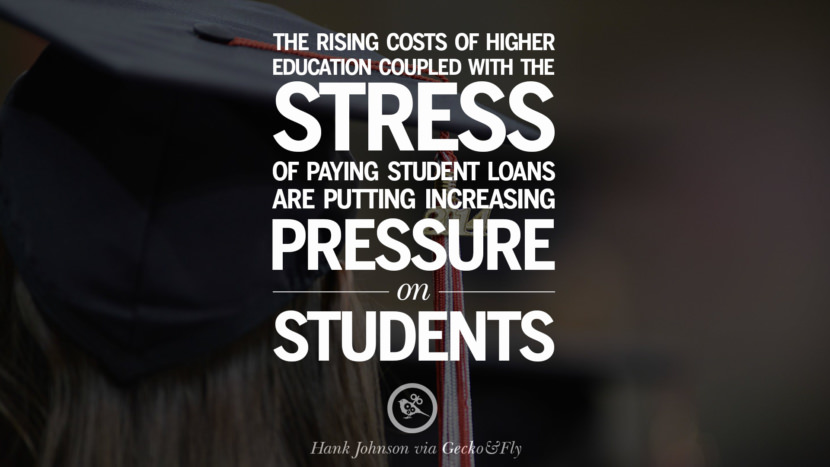 The rising costs of higher education coupled with the stress of paying student loans are putting increasing pressure on students. – Hank Johnson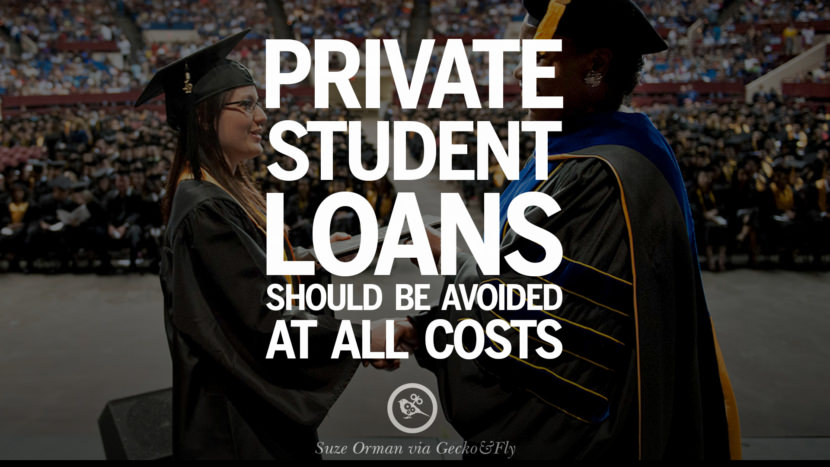 Private student loans should be avoided at all costs. – Suze Orman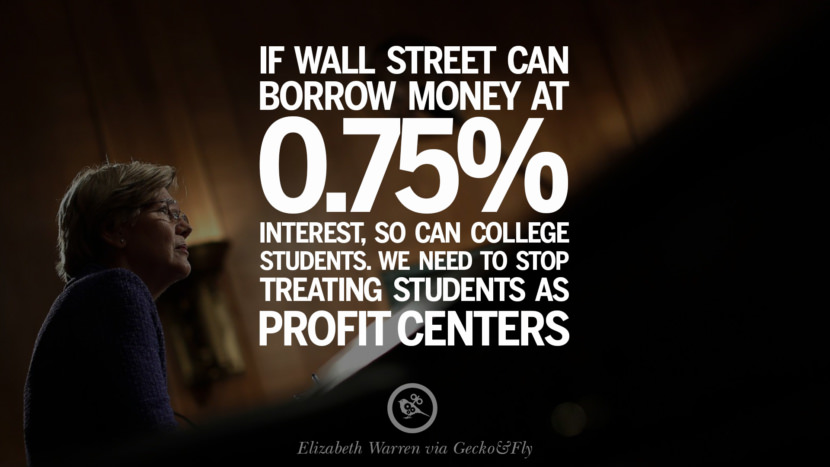 If wall street can borrow money at 0.75% interest, so can college students. We need to stop treating students as profit centers. – Elizabeth Warren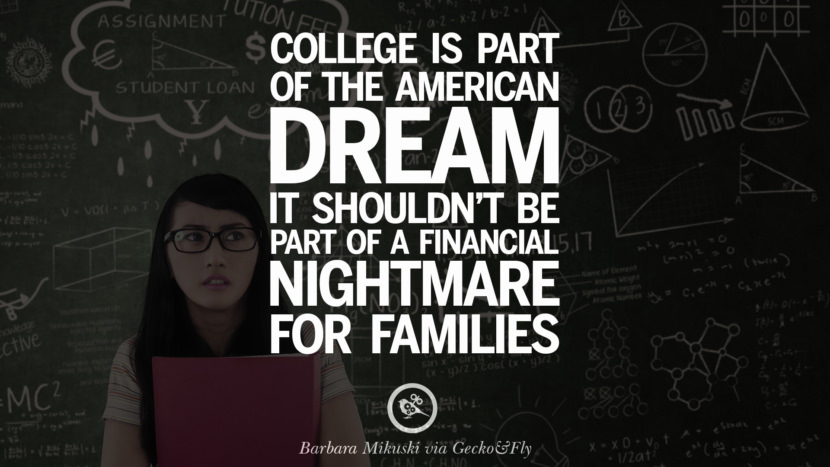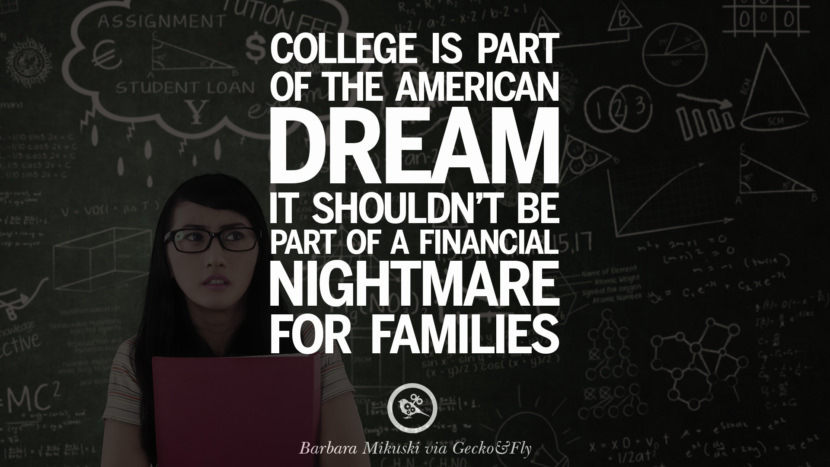 College is part of the American Dream. It shouldn't be part of a financial nightmare for families. – Barbara Mikuski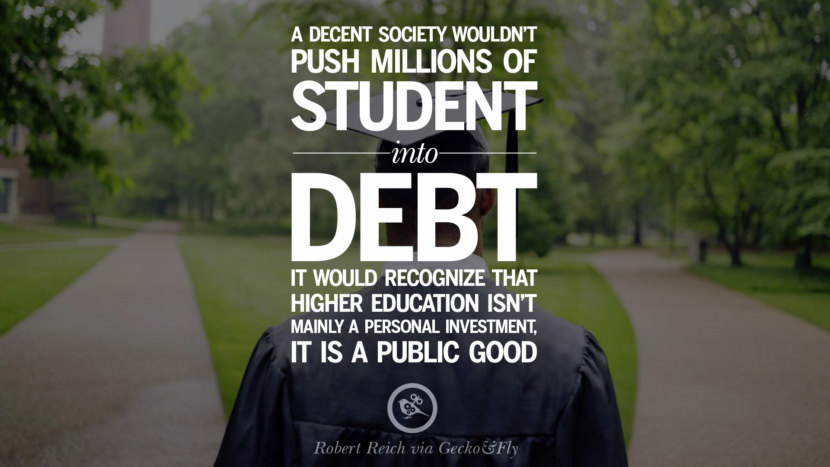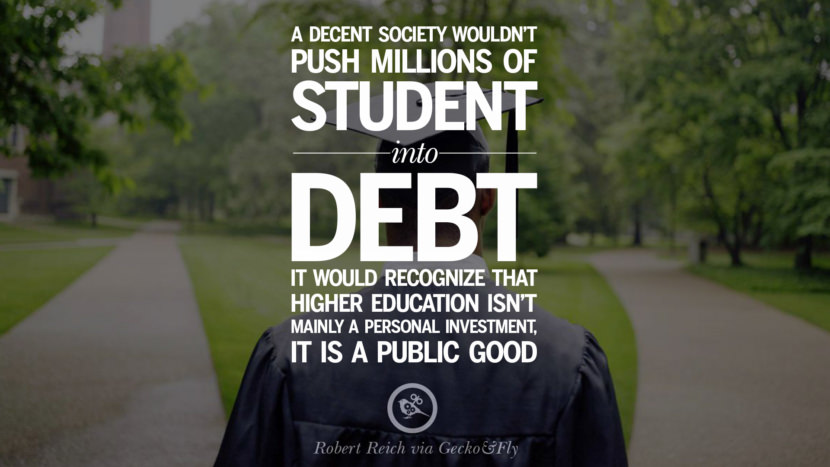 A decent society wouldn't push millions of student into debt. It would recognize that higher education isn't mainly a personal investment. It is a public good. – Robert Reich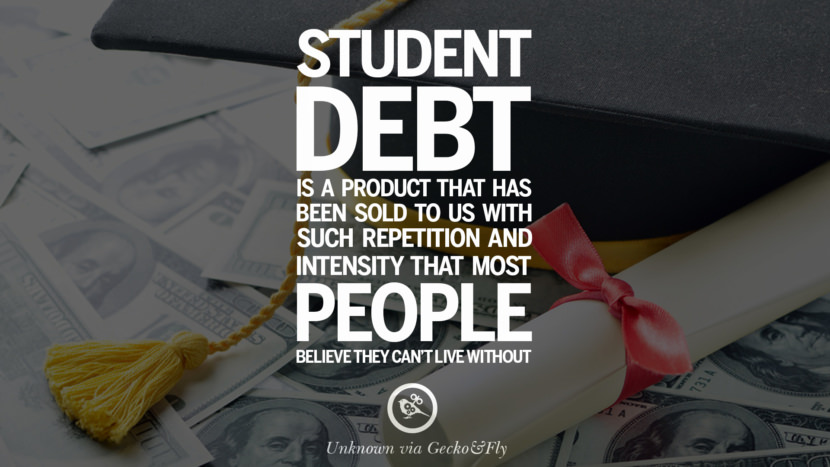 Student debt is a product that has been sold to us with such repetition and intensity that most people believe they can't live without. – Unknown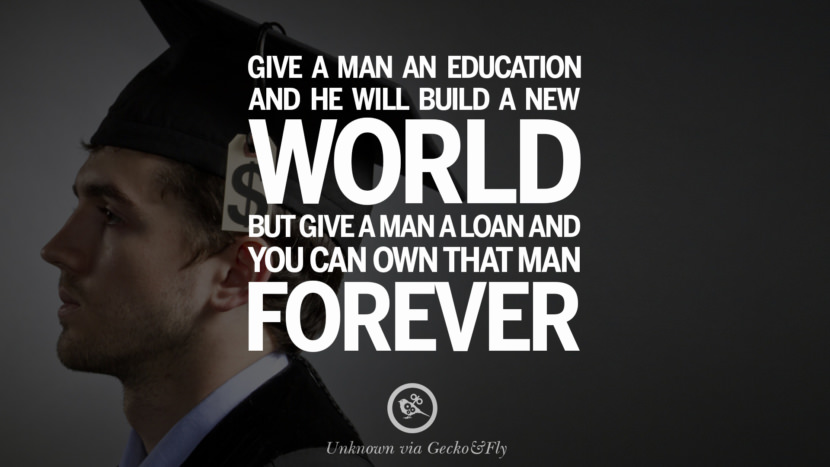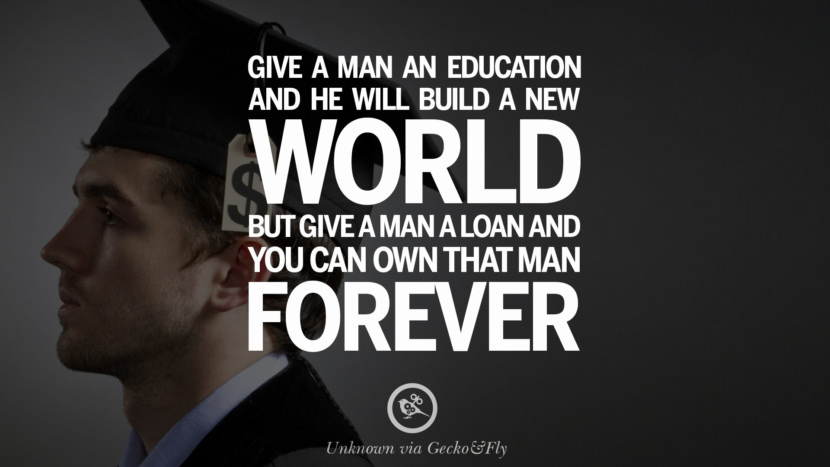 Give a man an education and he will build a new world, but give a man a loan and you can own that man forever. – Unknown