Nothing is free, there is always a catch. There is a saying, if you're not paying for it, you become the product. Windows 10 starts fast, resumes fast, and comes with more security features than ever.
🤣😍😂 16 Free Windows Registry Cleaners – Optimize & Boost PC Speed
Just like all previous versions, Windows 10 is designed to work with existing hardware and software. The best 'new' feature is the start menu, the Star Menu is back, now it comes with Cortana Voice Assistant and Windows Mobile App launcher.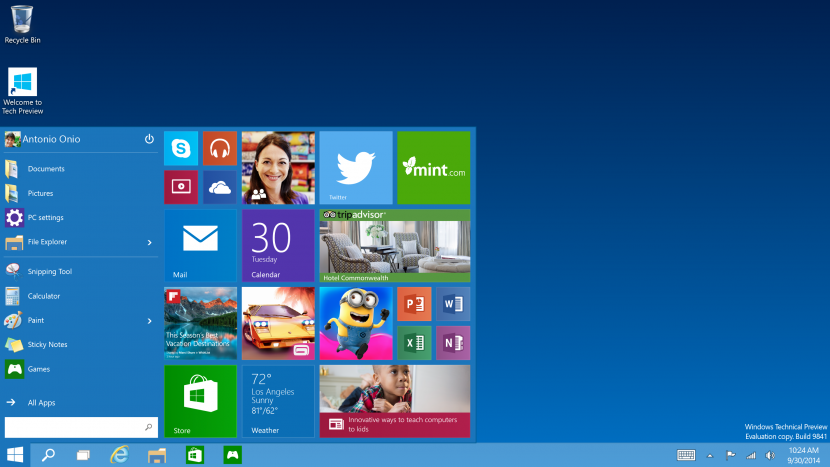 Here are 5 important things to know before you install the 'free' Windows 10 by Microsoft.
Windows 10 is free for Windows 7 and 8 users with a genuine license key, it will be free for the first year and possibly a monthly subscription fee once the 'free' one year contract expires. This is because Windows Operating System will be sold as a 'Service' instead of a 'Product', thus a monthly subscription is required.
This will be the last Windows OS from Microsoft, meaning to say the next version will probably be Windows 10.1, 10.2 and etc, just like Apple macOS. Every major releases will be incorporated into Windows 10.
Good news for Windows App developers. Apps for Windows Mobile 10 can run on Windows 10 for desktop and laptop, even on XBos and Windows Tablet. Windows 10 is the first operating system that runs on all platforms – Smartphone, Xbox, Tablets, Laptop and Desktop. One operating system to rule them all.
Pirated users of Windows 7 and 8 can upgrade to Windows 10 for free. Microsoft does not say how this is supposed to work, rumour has it that they too are able to enjoy a 1 year free access to Windows 10, thereafter they are forced to purchase a monthly subscription access to Windows 10.
Privacy plays a big role in Windows 10, until the final product is released and the T&C shown to the world, there is no word yet on how this 'free' Windows 10 collects our data, rumours has it that Windows 10 will gather some information such as our browsing habits. This makes perfect sense since Microsoft owns Bing and the more information they gather, the more accurate the search results will be for Bing Search Engine.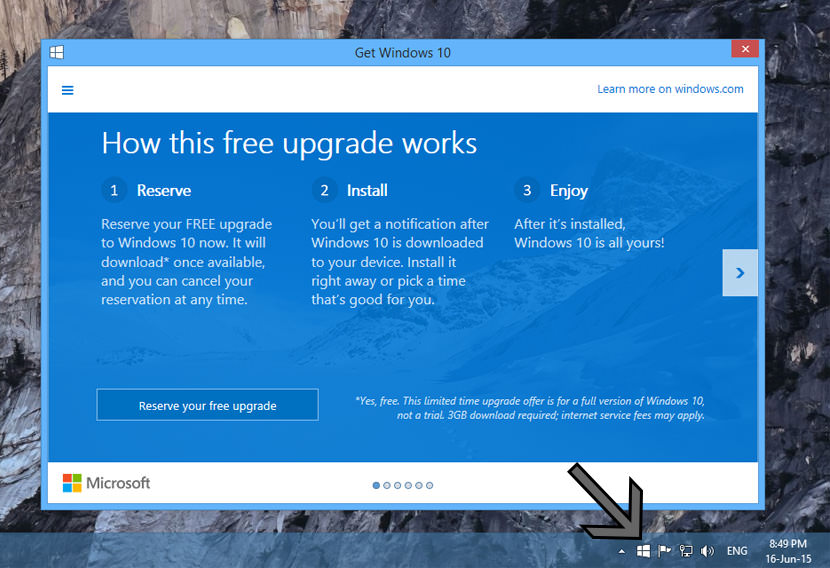 To get your free copy with the product key, just click on the Windows icon on your task bar and wait for the release date. It will be made available once it is officially launched.
Should You Upgrade to Windows 10?
I am currently using Microsoft Windows 8, it is a genuine copy because I purchased my desktop via Dell. I do own a Sony laptop with Genuine Windows 7 too. Unless Windows 10 offers something truly remarkable, I do not see a point in upgrading to Windows 10 and paying a monthly subscription fee once the 'free' one year subscription expires.
Unless the monthly subscription fee is USD10, it doesn't make any economical sense since I've already paid for my Windows 8 license. My advice is to wait until they announce the monthly subscription fee before deciding to download and upgrade it.
Can We Downgrade Windows 10 Back To Windows 7 or 8?
Say, after using it for a year and you do not like the idea of paying for a monthly subscription fee. Can you downgrade your Windows to 7 or 8 from Windows 10? Nobody knows, even if you have a factory restore disc and you performed a complete restore of the system, will Microsoft recognize your previous product key as Windows 7 or 8 product key?
I believe once you agree to the T&C, you've upgraded your product key to Windows 10 product key, thus the old product key no longer associates with your Windows 7 or 8 operating system, even if you perform a factory restore, you will be forced to download Windows 10 and pay the monthly subscription fee.
Preview the new Windows 10: Learn about all the reasons you'll love the new Windows 10 – available as a free upgrade on July 29th. It's familiar, comes with exciting new innovations like Cortana and the brand new Microsoft Edge browser, plus apps, Xbox and more. Learn more and reserve your free upgrade at windows.com.